TROUBADISC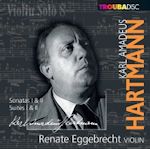 <!- December 2018 -->
colourful imaginative harmony
Renate Eggebrecht violin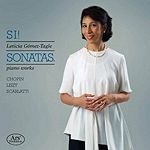 Leticia Gómez-Tagle
Chopin, Liszt, Scarlatti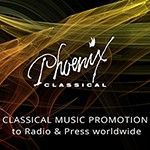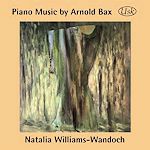 Bax Piano Music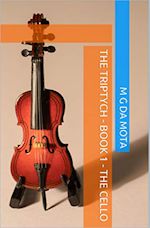 Book 1 Book 2 Book3
Mota The Triptych: -Website
---

Acte Prealable returns
with New Releases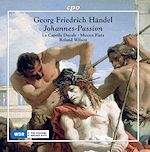 Superior performance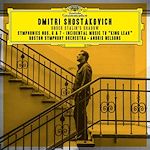 Shostakovich 6&7 Nelsons
Notable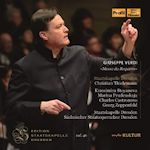 Verdi Requiem Thielemann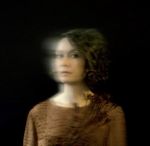 Marianna Henriksson
An outstanding recital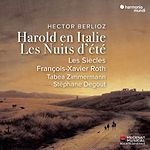 this terrific disc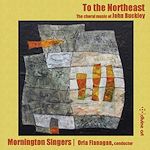 John Buckley
one of my major discoveries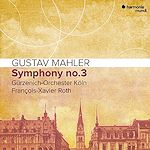 François-Xavier Roth
A game-changing Mahler 3
........................................
Bryden Thomson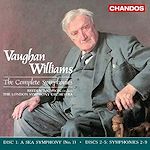 Symphonies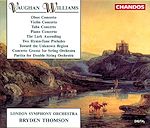 Vaughan Williams Concertos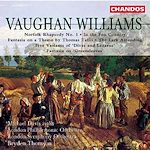 RVW Orchestral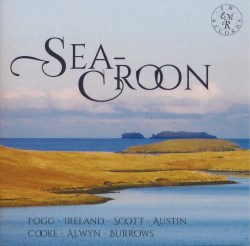 Support us financially by purchasing this from
Sea-Croon: The Voice of the Cello in the 1920s
Eric FOGG (1903-1939)
Poem (1922) [8:05]
John IRELAND (1879-1962)
Sonata (1923) [20:43]
Cyril SCOTT (1879-1970)
The Gentle Maiden (Irish Air) (c.1925) [2:22]
Frederic AUSTIN (1872-1952)
Sonata (1927) [22:51]
Greville COOKE (1894-1992)
Sea-Croon (1929) [4:08]
William ALWYN (1905-85)
Two Folk Tunes [4:43]
Benjamin BURROWS (1891-1966)
Sonatina (1930) [12:57]
Joseph Spooner (cello), Maureen Galea (piano), Rebeca Omordia (piano, Fogg and Ireland);
rec. 2016, Turner Sims Concert Hall, Southampton
EM RECORDS EMRCD042 [75:57]

The title of this disc implies that the music it contains has some connections with the sea, although that is not really the case. In fact, as might be expected from this label, the focus here is on English music of the 1920s – some with folk-song connections (which are not necessarily English). As the booklet notes suggest, it seems likely that much of the music appearing during this period would have been composed with recording in mind and many of the shorter pieces presented here could certainly have been accommodated on one side of a 78 rpm record. In the end, however, they had to wait nearly a century for what I assume must be their premiere recordings (the booklet notes don't specify whether they are or not).

We start with a piece by a composer who should be better known - Eric Fogg. Fogg was something of a prodigy and he started composing at an early age, some of his songs becoming well known even before the Great War. His Idyll for Orchestra was performed at Bournemouth when he was only sixteen and, the following year, he conducted his ballet, The Golden Butterfly* (his Op. 57!) at the Queen's Hall. He went on to study with Granville Bantock and his style suggests that he absorbed a lot from Bantock whilst still retaining a fairly original voice. He went on to achieve a notable career at the BBC (rising to Empire Director of Music) but his career was tragically cut short shortly after the outbreak of war in 1939, when he was killed by a tube train on the way to his second wedding. Regrettably, only a few of his larger works have survived – his excellent Bassoon Concerto being one of them. Amongst the smaller works is this Poem of 1922, a delightful work in late romantic style (with suggestions of Rachmaninov in places). It has two contrasting themes – one noble and one elegiac. Two comparatively gentle sections frame a turbulent central section.

First impressions at the start of this recital are of a warm acoustic with the instruments recorded close and at a relatively high level. Initially, I played the disc at a fairly high volume and thought this sounded excellent but I was slightly concerned about a tendency for the piano to dominate the sound stage. Later I played the disc again at a lower volume (with the curtains drawn in my listening room) and the problem was less evident. At any rate, this performance of the Poem is very good and very welcome.

When you know the works of Ireland you soon realise that his 'cello sonata of 1923 couldn't be by anybody else. In particular there are several allusions to themes that figure in his other works (notably the later Piano Concerto) e.g. at about 1:30 in the first movement and the main theme of the third movement. The composer probably wrote it with Beatrice Harrison in mind (she was a fellow student at the RCM) and she was the first 'cellist to perform it. There are three movements: Moderato e sostenuto, based on a declamatory theme that dominates the work – subtly varied, Poco largamente and Con moto e marcato. Like several other works by Ireland this piece is imbued with a sense of place – particularly the Downs in West Sussex, where Ireland lived for the last nine years of his life.

The work has survived well, still figuring in concert programmes. I first came across it on an old Revolution Records LP (RCB 5), played by Derek Simpson and Leonard Cassini, but it has been recorded quite a lot since then, particularly in the last few years. Whilst there are at least eight other performances to compare with the present one, I have limited myself to brief comparison with those of: Lionel Handy with Jennifer Hughes (on Lyrita), Alexander Baillie with John Thwaites (on Somm), Alice Neary and Benjamin Frith (on Naxos) and the brothers Paul and Huw Watkins (on Chandos), all of which have (deservedly) been critically very well received.

Of these, the Lyrita performance flows well but it has a comparatively very slightly hollow acoustic, which detracts a little. The Somm performance has the same kind of acoustic and a slightly more reticent feel. The present EM performance is fine and very committed – almost aggressively so (especially in the last movement) but the music can take it. In fact, timings for each of the movements are between the extremes of the other performances, although – overall – this version has the longest duration. There is plenty of dynamic contrast and the 'cellist has a most agreeable tone. That said, as with the Fogg piece at higher listening volumes, my initial impression was that the piano tends to dominate the sound stage. In the slow movement, by contrast, the playing is particularly rapt. The Naxos performance is slightly better balanced and more lively - and I liked it very much - but my personal favourite was on Chandos, where the splendid recording perfectly complements a very fine and sympathetic performance. All that said, in the final analysis, I think your choice can safely be based on couplings.

Here we change pianist for the remaining pieces on the disc - and any apparent piano dominance is no longer an issue at any volume, although the less strenuous repertoire may be partly responsible for that. Next comes a short, unpublished, piece by Cyril Scott – The Gentle Maiden (Irish Air). This is ostensibly the first example on this disc of folk music being used as the basis for a composition, although I can't help thinking that, attractive though it is, this is simply an arrangement of the air for 'cello and piano rather than a genuine composition - Scott's compositional input being pretty minimal. At any rate, this little piece is sensitively played.

Frederic Austin was best known as a singer and his busy career lasted until 1923. As a composer, however, he was not very prolific. His main works, including a powerful Symphony and two symphonic poems, were orchestral and these have been recorded by Dutton (on CDLX 7288). For most of us his main claim to fame is the standard melody for the carol "The Twelve Days of Christmas", which was published by Austin in 1909. The Cello Sonata of 1927 is his principal surviving chamber composition (an earlier Piano Trio is lost) and it was probably written for John Barbirolli. Like the Ireland sonata, this is a large-scale work in three movements – two Allegros framing a gentle Moderato movement. The first movement is rhapsodic and sounds very English, with hints of Delius. As with Delius, it is sometimes difficult to discern the architecture of the piece and it rambles a bit, without making any folksong elements evident, arriving at a climax at the very end of the movement. The spiky, staccato third movement, however, is particularly memorable. This is a splendid performance.

Greville Cooke was responsible for the short piece which gives the disc its title – Sea Croon. He was a pupil of Tobias Matthay at the RAM and Matthay expected him to take up a career as a concert pianist. Instead, Cooke chose to study at Cambridge, gaining a choral exhibition to Christ's College in 1914, at the age of twenty. In 1917 he was awarded a theological scholarship and, in the following year, he took holy orders and became an Anglican priest. As Rob Barnett notes in his review of the piano music of Cooke, there is no record of any war service. Cooke was elected a Fellow of the RAM in 1929 and he was a professor of piano and composition there between 1925 and 1959. The majority of his compositions were for piano - Sea Croon being one of very few other instrumental works. This lyrical piece, whilst evocative of a Gaelic folk-song, does not appear to be a transcription of one.

William Alwyn is comparatively well-known today, both as a symphonist and as a film composer. His Two Folk Tunes date from 1929. The first of these, the gently reflective "Meditation on a Norwegian Folk-Song fragment" seems to have been inspired by one of the most famous works for violin and piano, "The Dairymaid's Sunday", by the Norwegian composer, Ole Bull. This is, therefore, not based on a folk tune – whereas the lively second, "Who'll buy my besoms" (I was not aware that a besom is a bundle of twigs, used as a broom) is found in an Irish folk-song collection and it certainly sounds Irish. These are both genuinely lovely and well-contrasted pieces that would make fine concert encores – and they are beautifully played here.

Finally, we turn to Benjamin Burrows, whose wide-ranging career embraced precision engineering, horology, the development of a system for music typography, musical performance and composition. Burrows composed for a variety of forces – ranging from orchestral to voice. He is, perhaps, best known as a composer of art songs (comparable with those of Ivor Gurney and Peter Warlock) and instrumental music. His Sonatina of 1930 is a concise work in four short movements (not unlike the Sonatina of Arthur Benjamin). Here, though, the movements are marked Moderato, "Slow", Allegro and Allegro. Given that the composer entitled his next work for 'cello and piano "Sonata No 2" he presumably felt that his Sonatina had the same weight as a sonata. The sound world of the piece is not unlike that of the Violin Sonata of Cyril Rootham, although I don't suppose many people will be familiar with that. Let it suffice to say that this is a lovely work that does not deserve neglect and the performance it receives here does it full justice.

The generally fine booklet notes are by several authors, whose styles are suitably similar. However, for some reason, composer biographies are separated from the notes about each work, which results in some needless duplication of detail.

A little will depend on your preferred listening volume but, despite very minor reservations, I enjoyed this disc - which provides a very well-played and recorded programme of great interest. We must be very grateful to companies like EM Records for digging out and resurrecting so much forgotten repertoire – and hope that they will be in a position to continue to do so for a long time. There is, doubtless, a huge amount of worthwhile excavation still to be done.

Bob Stevenson

Previous review: John France

* Not to be confused with Fogg's "Chinese Suite", The Golden Valley, also of 1919.




---
| | |
| --- | --- |
| | |
We are currently offering in excess of 51,000 reviews
Donate and keep us afloat
New Releases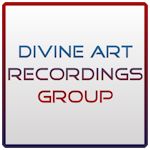 <!-eloquence closes end Jan 2019 extended end Feb->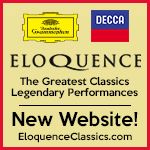 Special offer 50% off
15CDs £83 incl. postage




Follow us on Twitter
Editorial Board
MusicWeb International
Founding Editor
Rob Barnett
Editor in Chief
John Quinn
Seen & Heard
Editor Emeritus
Bill Kenny
MusicWeb Webmaster
David Barker
Postmaster
Jonathan Woolf
MusicWeb Founder
Len Mullenger