paid for
advertisements


Chopin Edition 17CDs
now available separately
£11 post-free anywhere

---
TROUBADISC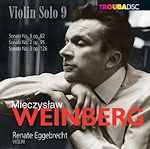 100th birthday of Mieczyslaw Weinberg on December 8, 2019.
Renate Eggbrecht has recorded all 3 violin Sonatas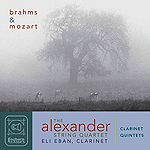 Mozart Brahms
Clarinet Quintets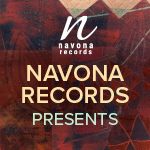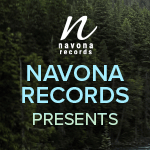 New Releases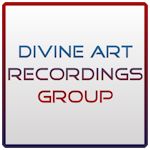 Click to see New Releases
Get 10% off using code musicweb10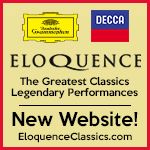 Special offer 50% off
15CDs £83 incl. postage


Follow us on Twitter
Editorial Board
MusicWeb International
Founding Editor
Rob Barnett
Editor in Chief
John Quinn
Seen & Heard
Editor Emeritus
Bill Kenny
MusicWeb Webmaster
David Barker
Postmaster
Jonathan Woolf
MusicWeb Founder
Len Mullenger
---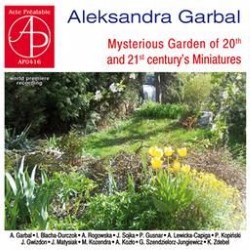 Support us financially by purchasing
this through MusicWeb
for £15.50 postage paid world-wide.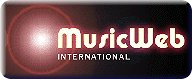 Aleksandra GARBAL (b. 1970)
Mysterious Garden of 20th and 21st Century Miniatures
rec. 1997-2017
ACTE PRÉALABLE AP0416 [78:15]


I must admit that whilst the name Aleksandra Garbal wasn't new to me, I only knew it through Michael Wilkinson's review of the Acte Préalable disc of 20th Century Harpsichord Music (AP0394), a disc which on the strength of the review is on my wish list. On that disc Garbal appears not only as a composer, but also as harpsichordist. As of yet however, her music was still unknown to me, so I was happy to receive this splendid disc of varied short works.

Aleksandra Garbal is a Polish composer, theorist and performer who was born in 1970, she studied at the Department of Composition, Conducting and Theory of Music at the Academy of Music in Katowice, where she graduated with distinction in 1996. In addition, she studied composition and harpsichord for her postgraduate diploma, which she graduated in 1998. She continued her studies and in 2000 completed the two-year Postgraduate Studies in Theory of Music at the Music Academy in Warsaw, where she also received a postgraduate diploma in composition in 2012. She has composed music in most genres, although as yet there is no opera, with this present disc concentrating on pieces for small forces, a follow up disc of her sacred music is (AP0425) is promised soon.

This present disc is varied and displays the composer's prowess across many areas. Opening with the song Pójdę do ogródka, Garbal here harks back to the rich tradition of Polish folk song and quotes some in her music. This is a charming song which is not typical of what is to come, being more romantic and nostalgic in nature, it also introduces Garbal as not only a composer but also a performer as she sings the song too, and she has an apt voice for the song.

This is followed by a piece for solo marimba, the Chorale reflects her more modernist approach, and is more in keeping with the rest of the music presented here. It is a style that whilst modern is melodic, and seems to produce waves of music, with the ebb and flow gaining in intensity before diminishing to very quiet passages and silence. Sadly, the piece was recorded live and suffers from having the mic placed too close leading to a little distortion, but just turn the volume down a little.

I really enjoyed the pieces for solo winds, with both the Aria for solo flute and the Incantation for solo clarinet showing the composer's affinity with the instruments. These are quite vocal sounding pieces, with the music at times being reminiscent of a vocalise rather than instrumental works. The Incantation for solo clarinet even sounds as if, in part, that it is built upon the Klezmer tradition. This aspect of the vocal is also to be found in the Affresco pour alto saxophone and piano, where the saxophone displays the soulful aspect of the music, with the composer saying that the piece is about the "dialogue between modern life and man."

There are four pieces for solo piano presented on this disc, with the first of them, Thoughts II, depicting the composer's reminiscences. It is a strong work that reminds me of Prokofiev and Shostakovich at times, especially in its intensity. The second, more animated section of the Diptych sounding akin to one of Shostakovich's famous Preludes. Whilst the Walc jednej chwili is a "dance of passing visions.", a composer harking back in time. The Five Preludes for piano, are given a single track despite them being composed over a period of three years, and display differing aspects of "human life", they are varied in style and intensity, but are all colourful short pieces.

The cello is an instrument that, with its more sonorous tones, I tend to enjoy most of all the strings, and here we have two pieces for it, and they certainly bring out the soulful aspects of its range. This is especially true in the Recitativo e Arioso, a piece composed to reflect a national tragedy, the Smoleńsk plane crash, and you do get a sense of both the sadness and the longing to be able to do something to help. The charming Aria for cello and piano is an adaptation of a work originally composed for violin and piano, and was written as an expression of gratitude to a old family friend and influence on the the composer's life.

Dolina-Introductio-Dolina once again presents the composer as soprano, and she certainly gets the lions share of the vocal line, although when the baritone, Kamil Zdebel, enters, his contribution is telling. Also telling is the piano, which at times is treated, not merely as an accompanying instrument, but as another soloist. The song deals once again with human nature and its relationship to the world, a seemingly common aspect in Aleksandra Garbal's music, certainly as presented on this disc.

The final work on the disc sees Aleksandra Garbal as composer and organist, "It contains answers to man's never-ending questions, and reveals a sense of the joy of life – the joy of everything what was given by the God.", so writes the composer in her notes to accompany the works. It is certainly an exuberant and virtuosic work, one with a passing nod to Widor, and one which is a fitting conclusion to this disc.

This is an excellent disc, one which has for me opened my eyes to a new voice in Polish music, and Acte Préalable should be thanked for that. I will certainly be investing in the promised disc of sacred music when it appears. Throughout the performances are very good, the sound is mostly very good, there is only a couple of places that I wished for greater clarity, but even then, it is still good, as are the notes, especially those by the composer herself. A very worthwhile recording and a worthy addition to my collection.

Stuart Sillitoe

Contents
1 Pójdę do ogródka (I will go to the garden) for soprano and piano (2012) [2:01]
2 Chorale for solo marimba (1997) [7:19]
3 Aria for solo flute (2005 rev. 2016) [6:30]
4 Affresco pour alto saxophone and piano (2011) [6:08]
5 Thoughts II for solo piano (1997) [8:54]
6 Recitativo e Arioso for solo cello (2010) [9:45]
7 Diptych for piano (2010) [4:37]
8 Incantation for solo clarinet (1994 rev. 2009) [5:54]
9 Aria for cello and piano (2010) [3:05]
10 Walc jednej chwili (One moment Waltz) for solo piano (2013) [3:01] 11 Dolina-Introductio-Dolina (Valley-Introduction-Valley) soprano, baryton and piano (2014) [4:34]
12 Five Preludes for piano (2011 – 2013) [13:50]
13 Toccata Sursum corda, Habemus ad Dominum for organ (2017) [2:33]

Aleksandra Garbal (soprano, organ) (1, 11, 13)
Kamil Zdebel (baritone) (11)
Jerzy Sojka (flute) (3)
Jerzy Matysiak (clarinet) (8)
Pawel Gusnar (alto saxophone) (4)
Maciej Kozendra (cello) (9)
Jacek Gwidon (cello) (6)
Aleksandra Rogowska (marimba) (2)
Iwona Blacha-Durczok (piano) (1, 11)
Anna Lewicka-Capiga (piano) (4, 12)
Piotr Kopinski (piano) (5)
Gabriela Szendzielorz-Jungiewicz (piano) (7, 10)
Agnieszka Kozlo (piano) (9)
---
| | |
| --- | --- |
| | |
Donate and keep us afloat
Recordings of the Month
October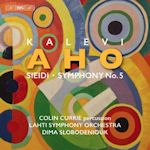 Aho Symphony 5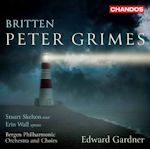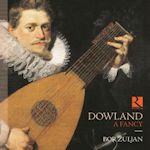 Dowland - A Fancy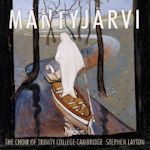 MÄNTYJÄRVI - Choral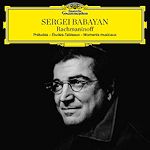 Rachmaninov_ Babayan
September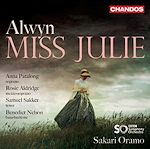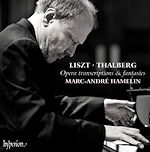 Opera transcriptions & fantasias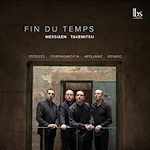 TAKEMITSU MESSIAEN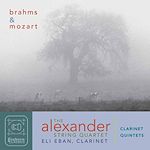 Mozart Brahms
Clarinet Quintets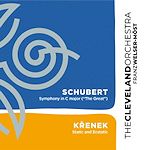 Schubert Symphony 9
August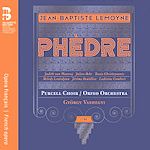 Jean-Baptiste LEMOYNE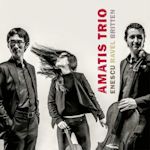 Enescu Ravel Britten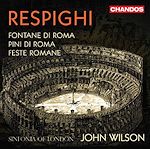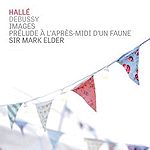 Debussy Images etc.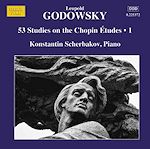 53 Studies on Chopin Études 1
Konstantin Scherbakov (piano)