paid for
advertisements

<!- Forgotten to FEb 2023-->
FOGHORN Classics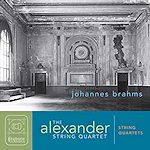 Brahms String Quartets

All Foghorn Reviews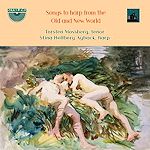 Songs to Harp from
the Old and New World

all Nimbus reviews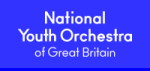 Follow us on Twitter
Editorial Board
MusicWeb International
Founding Editor
Rob Barnett
Editor in Chief
John Quinn
Contributing Editor
Ralph Moore
Webmaster
David Barker
Postmaster
Jonathan Woolf
MusicWeb Founder
Len Mullenger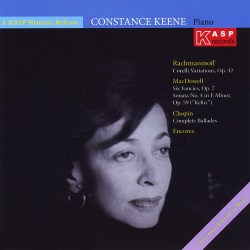 Support us financially by purchasing this from

Sergei RACHMANINOFF (1873-1943)
Corelli Variations, Op. 42 [15:39]
Comments [0:48]
Edward MACDOWELL (1860-1908)
Six Fancies, Op. 7 [6:20]
Sonata No. 4 in E Minor, op. 59 'Keltic' [18:02]
Frédéric CHOPIN (1810-1849)
Complete Ballades [30:14]
Christoph Willibald GLUCK (1714-1787)/Abram CHASINS (1903-1987)
Melody from Orfeo [5:00]
Comments [0:13]
Abram CHASINS
Rush Hour in Hong Kong [1:37]
Edward MACDOWELL
To a Wild Rose, Op. 51, No. 1 [1:45]
Constance Keene (piano)
rec. live, 15 January 1995, 12th Annual International Piano Festival,
Dudley Recital Hall, University of Houston Moores School of Music.
KASP RECORDS 57732 [79:37]


Constance Keene (1921-2005), born and bred in New York, was a significant figure on the music scene there for many years. By all accounts, she made rapid progress as a youngster on the piano, and at the age of thirteen Abram Chasins became her teacher. The two were later to form a duo and married in 1943, the same year that she won the Naumburg Piano Competition. Three years later, she deputized for none other than Vladimir Horowitz; she later claimed that she was the only female pianist ever to have been given this honor. The two became friends and often played bridge together. She also had connections with Arthur Rubinstein, tutoring his children. He said of her performances of Rachmaninoff's Preludes that he was "flabbergasted by the colour, sweep and imagination and ... incredible technique. I cannot imagine anybody, including Rachmaninoff, playing the piano so beautifully". She later taught at the Manhattan School of Music, serving as the Chair of the Piano Department and as a member of its Board of Trustees. She was also a well-respected piano competition adjudicator.

The recital opens with Rachmaninoff's less familiar Corelli Variations, composed on the memorable dance melody 'La Folia', which wasn't actually written by Corelli. Keene characterizes the variations with a range of technique and colour. I love the rhythmic freedom she brings, offering some attractive contrasts. Variation X is playful, X11 and X111 have a fearless audacity, whilst XV is dreamlike and musing.

Keene offers a few words by way of introduction to the MacDowell works. She begins with a stylish rendition of the Six Fancies, Op. 7. They're all charming, attractive miniatures. The Piano Sonata no. 4, Op. 59 'Keltic' is considered by many to be the composer's finest solo work; composed in 1901, it was dedicated to Edvard Grieg. Keene has the technical resources to meet the daunting technical challenges of the three-movement score. The music is cataclysmic at times, poetically eloquent at others; she contours the ebb and flow with formidable musicality and vision. It's the first time I've heard the work, and it has spurred me on to seek out his other piano sonatas.

Centre stage are Chopin's Four Ballades, unusually performed in reverse order. I say unusually, as I've always felt that the pieces reach a climax with the coda of No. 4. I'm not sure why she opted for this order and I have mixed feelings regarding her performance of the Fourth Ballade. Like a story, the work grows out of nothing. Here, the opening is too assertive and lacks the poetry I find in Krystian Zimerman's reading, and bars 57-76 are too frenetic. However, having got over my gripe, I very much like the coda, which is dispatched with virtuosic brilliance, and Keene's performances of Nos 1 and 2 which are full of fiery brilliance; there's great passion and drama, alongside more expressive moments.

She ends her recital with three lollipops; the final one, appropriately, is MacDowell's 'To a Wild Rose'.

The recording is in remarkably good sound. Donald Isler, the proprietor of Kasp Records, provides the liner. The added value of this release is that it seems to be the only CD featuring Keene's playing currently in print. I would issue a plea to some enterprising label to reissue the pianist's other recordings - she deserves to be heard.

Stephen Greenbank

Superb playing from a little-known pianist.
---
| | |
| --- | --- |
| | |
Donate and keep us afloat
New Releases


<!- cpo end March 2023 --> all cpo reviews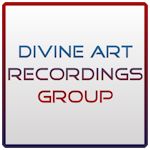 Click to see New Releases
Get 10% off using code musicweb10
All Divine Art reviews
<! apr 12 months Nov 22 - Oct 23 -->