paid for
advertisements

<!- Forgotten to FEb 2023-->
FOGHORN Classics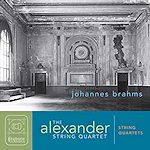 Brahms String Quartets

All Foghorn Reviews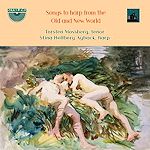 Songs to Harp from
the Old and New World

all Nimbus reviews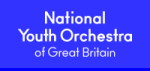 Follow us on Twitter
Editorial Board
MusicWeb International
Founding Editor
Rob Barnett
Editor in Chief
John Quinn
Contributing Editor
Ralph Moore
Webmaster
David Barker
Postmaster
Jonathan Woolf
MusicWeb Founder
Len Mullenger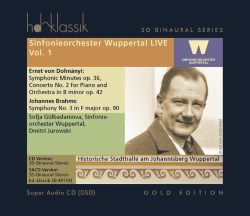 Support us financially by purchasing this from
Ernst van DOHNÁNYI (1877-1960)
Symphonic Minutes op. 36 (1933) [15:03]
Concerto No. 2 for Piano and Orchestra in B minor op. 42 (1947) [32:10]
Johannes BRAHMS (1833-1897)
Symphony No. 3 in F major op. 90 (1883) [32:10]
Sofja Gülbadamova (piano)
Wuppertal Symphony Orchestra/Dmitri Jurowski
rec. live, 25/26 June 2017, Historische Stadhalle am Johannisberg, Wuppertal.
Reviewed in SACD stereo.
HD KLASSIK 3D-801702 SACD [81:19]

This is the second release from Cybele Records' sister label HD Klassik, the first of which presented some unusual arrangements using two organs (review). Nothing if not ambitious, this second recording takes on an entire symphonic programme and, marked as Volume 1, it would seem likely that there will be more to come from Wuppertal. The HD Klassik label is dedicated to binaural stereo recording intended for headphone users. This means that the CD layer is also classed as '3D binaural stereo', with the SACD delivering enhanced quality. The microphone technique is one that uses a dummy or artificial head with microphones installed so as to reproduce as accurately as possible a sensation of live listening.

Hungarian composer Ernst van Dohnányi is as deserving of attention as any from this region, but has never really become what you might call a top-tier household name in Western Europe and beyond. Johannes Brahms approved of his early work and promoted it at a concert in Vienna, and Dohnányi's career as a concert pianist was unstoppable. The Symphonic Minutes were a deliberate move towards creating concert miniatures rather than larger symphonic works, and these five movements are terrific fun: superbly orchestrated and full of eloquent expression, juicy harmonic progressions and vibrant melodic inventiveness. From the energetic excitement of the opening Capriccio to the beautiful Rapsodia and everything in between, including a Tema con Variazioni, this is a work you will be delighted to have discovered.

The Concerto No. 2 for Piano and Orchestra was written during dark times during which the composer was falsely accused of 'war crimes', the work premiered in England, where his name was highly favoured. This is a concerto on the grand scale, the sweeping themes of its first minute or so declaring something to equal the concertos of Rachmaninov. Rich orchestration and a virtuoso piano part are ably communicated, and Sofja Gülbadamova's red-blooded performance is deeply committed and sublimely expressive, even when everything seems to be happening at once. The Wuppertal strings shine in the atmospheric central Adagio poco rubato, and while the tempo in the final Allegro vivace is a little slower than that with Howard Shelley and the BBC Philharmonic conducted by Matthias Bamert on the Chandos label (review) it still packs a terrific punch.

Brahms' Third Symphony is given a fine performance in this recording. Dmitri Jurowski has a sensitive ear for the work's affectionate gestures and swift changes of mood, taking the first movement reasonably swiftly but not stifling its range by rushing. The CD layer misses out the repeat of the first movement exposition in order to fit everything in to the maximum playing time, but we get the whole performance on the SACD layer. Without going into intricate detail, this is a reading that delivers on most levels without quite reaching giant-killer status. Jurowski shapes the music with admirable skill, but I didn't quite feel quite the towering heights you might hear from, for instance, Riccardo Chailly and the Gewandhausorchester on Decca (review), though there might be other contributory reasons for this that we'll get into shortly.

With its artificial head recording technique, this is arguably something of a niche product, and I have to admit it has taken me a few listening sessions to get used to the sound and 'learn' its qualities. There have been comments in the past about listening equipment for this kind of specialist HD material, so it's only fair to list mine. I currently do most of my SACD listening through Grado ST325 headphones. These run from a small Alesis mixer plugged directly into a Denon DVD-A11 player, admittedly not the newest but a top-notch player in its day, and reliable and accurate to my ears. HD Klassik/Cybele have their own 'Headphone Optimizer' hardware and prefer Stax electrostatic headphones, and I'm sure I could be digging out more ambience with a higher-end setup, but this is how things are at the moment. I've compared the SACD sound to that from the straight CD, and while the latter is decent enough there is certainly more detail apparent through the SACD layer.

Guided by a separate trailer track, it pays to play this at a slightly higher volume than you might think, and the wealth of colour in the orchestration of the Dohnányi works comes through well. The piano sound in the concerto is excellent, clear but thankfully not spot-lit as can happen all to easily with conventional mixing. There are a few mild balance details that leap out, such as the triangle, which is closer in effect than you would expect, blending less well with the orchestra than the rest of the percussion. Strings do a little less well than the winds and brass, but the whole balance question comes down to the effect in general, which is that of a genuine 'concert hall' experience. We're so used to hearing an orchestra recorded with multiple microphones and the balance being managed in the studio, that when put in the 'best seat in the house' our ears take a little adjustment, especially without the visual clues when at a live event that can direct our experience further. As a live recording there is hardly any audience noise, and there is applause only right at the end.

I remember the 'soundfield' recordings made for Unicorn Kanchana and Nimbus that ran through Ambisonic UHJ encoding. These were never entirely uncontroversial – atmospheric certainly, though at times missing out on dynamic presence. The artificial head technique can be startlingly lifelike with voices and smaller ensembles, and there are some great results from the Dohnányi pieces, but I feel the darker sonic picture from Brahms suffers a little in this case – possibly due to the acoustic of the venue, which I don't know from personal experience but looks rather cavernous in photos. The timpani roar away in the opening moments of the symphony, and the strings struggle a little to equal the winds and brass. Pizzicato from the double bass section can also be a bit indistinct. You can close your eyes and feel you are at the concert, but for a recording it would seem that the chance to tweak things just a little, perhaps with a couple of discrete microphones above the orchestra, might have given the flexibility to reach closer to the ideal. Again, this is something different to what we're used to, and the natural quality of the sound is something you can easily grow to appreciate. I find this recording works pretty well through speakers as well as via headphones. The quality of the orchestra itself is beyond reproach, and this was certainly an exceptionally good concert. The flow and pace of the less densely orchestrated Andante from the Brahms Third Symphony is a movement that oozes affection and brings out the better qualities in the recording. There is indeed much to love here, and I very much look forward to hearing what further titles from this label bring.

Dominy Clements

Postscript
With regard to adding extra microphones to a binaural recording, Ingo Schmidt-Lucas informs us that this is not possible if you want to produce a genuine 3D Binaural recording. "Adding microphones would destroy ANY of the distance and/or phase information of the recording, damaging its deepness and vividness. Of course we did extensive research during the development of our 3D binaural recording technology regarding this supposed option and we finally concluded that it is definitely not an option for a genuine 3D Binaural recording to use more than the 2 implemented mics in the artificial head. For us 3D binaural sound just is the purest and most honest sound impression for any sound apparatus conceivable."
---
| | |
| --- | --- |
| | |
Donate and keep us afloat
New Releases


<!- cpo end March 2023 --> all cpo reviews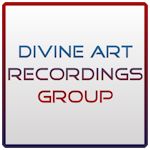 Click to see New Releases
Get 10% off using code musicweb10
All Divine Art reviews
<! apr 12 months Nov 22 - Oct 23 -->