TROUBADISC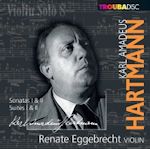 <!- December 2018 -->
colourful imaginative harmony
Renate Eggebrecht violin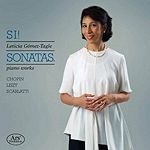 Leticia Gómez-Tagle
Chopin, Liszt, Scarlatti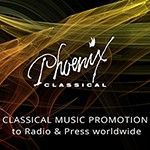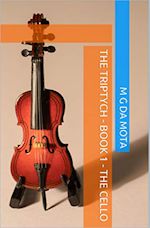 Book 1 Book 2 Book3
Mota The Triptych: -Website
---

Acte Prealable returns
with New Releases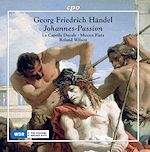 Superior performance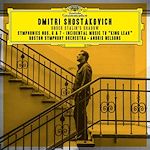 Shostakovich 6&7 Nelsons
Notable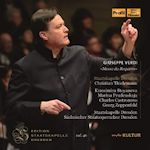 Verdi Requiem Thielemann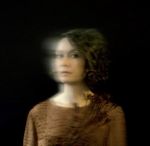 Marianna Henriksson
An outstanding recital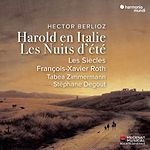 this terrific disc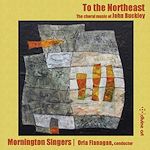 John Buckley
one of my major discoveries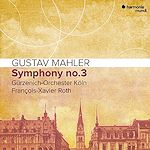 François-Xavier Roth
A game-changing Mahler 3
........................................
Bryden Thomson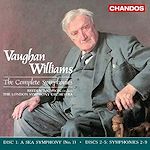 Symphonies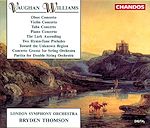 Vaughan Williams Concertos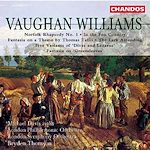 RVW Orchestral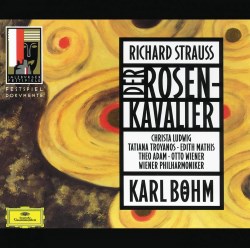 Support us financially by purchasing this from
Richard STRAUSS (1864-1949)
Der Rosenkavalier (1911) [187:55]
Die Feldmarschallin – Christa Ludwig (soprano)
Baron Ochs – Theo Adam (bass)
Octavian – Tatiana Troyanos (soprano)
Faninal – Otto Wiener (baritone)
Sophie – Edith Mathis (soprano)
Marianne – Kari Lövaas (mezzo soprano)
Valzacchi – Gerhard Unger (tenor)
Annina – Cvetka Ahlin (soprano)
Police Commissioner – Klaus Hirte (bass)
Feldmarchallin's Major-Domo – Alfred Pfeifle (tenor)
Faninal's Major-Domo – Siegfried Rudolf Frese (tenor)
Notary – Ljubomir Pantscheff (bass)
Innkeeper – Robert Licha (tenor)
An Italian singer – Anton de Ridder
Vienna State Opera Chorus and the Vienna Philharmonic Orchestra / Karl Böhm
rec. live, 27 July 1969, Großes Festspielhaus, Salzburg
German-English libretto
ADD Stereo
DEUTSCHE GRAMMOPHON 445338-2 [3CDs: 187:55]


For many, Solti's studio recording of "Der Rosenkavalier" made for Decca in the same year as this live performance remains the recording of choice, although Karajan's 1956 recording understandably also has its adherents. Live recordings like this one are more problematic, especially in an opera which often has a lot of people on stage and can get noisy, and can suffer from balance issues. There is indeed a bit of coughing and the occasional abrupt shift in aural perspective as the singers move about the stage, but for the most part this is in really excellent sound for so venerable a recording – nearly fifty years old. It does not appear to have been remastered since its first appearance on CD in 1994 but it doesn't need it. There are a few cuts standard at that time – only Solti's is absolutely complete – but I don't mind that in an opera which can be prolix. Furthermore – joy of joys – it is re-issued with a full German English libretto separate from the other booklet with notes, synopsis and lovely photographs of the handsome, traditional Salzburg production.

"Der Rosenkavalier" has in fact been fortunate in both live and studio recordings, making choice very much a matter of taste. For instance, my priority in this opera is always for a rich-voiced bass with beautiful tone and a proper low D who is comical without caricaturing Ochs as a growling bumpkin, so I was immediately concerned that Theo Adam's bass would be too rocky and light in timbre to be ideal - although the rest of the cast looks tantalising (apart from Otto Winer's predictably nasal Faninal). In fact, the wobble that sometimes afflicted his tone is almost completely in abeyance and he is very amusing, with a good low D, even if his bass does not have the nut-brown depth of Kurt Moll. Otto Edelmann virtually owned the role for twenty years from the early 50's and is of course the excellent Ochs in the famous Karajan studio recording, but Adam shows that he, too, is a master of it. He is clearly vastly experienced in how to the bring out the comedy of his role, exuding the avuncular ease of a wholly good-humoured sexist pig rather than a caricatured monster. This portrayal is certainly superior to the clumsy, mugging Ochs Kurt Böhme gives us for Böhm in his 1958 studio recording and is also much better than his assumption of the role for Hans Vonk in his very mediocre 1984 Dresden set.

Karl Böhm was of course a major Strauss conductor and in my opinion always at his best live in Salzburg, so that augured well here. Never one to "do a Bernstein" in Strauss, he sets off like a rocket in the introduction but phrases the swooning "Viennese" passages lovingly. However, I was unprepared not just for the sheer all-round excellence of this performance but for the way it helped me to re-connect with this masterwork opera, as a really great recording can. Not least instrumental in that process is the sensitivity and pathos of Christa Ludwig's Marschallin. She gives Schwarzkopf a run for her money in terms of attention to textual nuance but in a manner which I find more natural and touching than her colleague's sharper demeanour. I have never heard the "time" and "clocks" passages delivered with more conviction; Ludwig invests her naturally robust tone with a slight tremulousness, such that her bewilderment when she observes, "Die Zeit, die ist ein sonderbar Ding", and her fear when she relates how, "Manchmal steh' ich auf mitten in der Nacht" to stop all the clocks, are both palpable. Her warmer soprano, still with its mezzo-ish tint, before her vocal crisis, after which she wisely reverted to lower tessitura roles, is ideally suited to portray an older, wistful, vulnerable yet resigned Marschallin.

Tatiana (charmingly credited here Germanically as "Tatjana") Troyanos' oboe tones are suitably boyish for the impetuous Octavian and a young Edith Mathis is silvery but feisty as Sophie. All three female leads have the vibrancy and fast vibrato of a vanished era of singing; I found that the beat in Sophie Koch's voice in the recording starring Renée Fleming and conducted by Thielemann utterly spoiled it for me.

Dutch tenor Anton de Ridder provides yet another pleasant surprise. He doesn't do the usual walk-on, stand-and-sing Big Name Tenor shtick but instead really acts what Strauss and Hofmannsthal wanted: a send-up of the vainglorious Italian primo tenore, hammily gulping and sighing while simultaneously displaying a grand voice.

The supporting cast is stuffed with first-rate Salzburg regulars and the Vienna Philharmonic Orchestra demonstrates the they had clearly come on since George Szell, after the first few bars of a rehearsal of this opera, reputedly observed, "Gentlemen, you evidently don't know this score."

Any recording of "Der Rosenkavalier" must slay the listener with the concluding trio and duet and this one delivers, although it's a pity that at first the singers seem to be upstage right and too far from the microphones; fortunately that gradually rights itself, after a minute or so presumably as they move. Mathis soars, Ludwig nails her top B without shrieking and Troyanos blends seamlessly with the two sopranos, providing a warm underblanket of sound.

This might not topple favourite studio recordings but the very acceptable live sound and the beauty of the singing make it a "Rosenkavalier" to treasure.

Ralph Moore

.

---
| | |
| --- | --- |
| | |
We are currently offering in excess of 51,000 reviews
Donate and keep us afloat
New Releases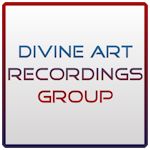 <!-eloquence closes end Jan 2019 extended end Feb->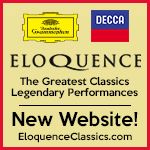 Special offer 50% off
15CDs £83 incl. postage




Follow us on Twitter
Editorial Board
MusicWeb International
Founding Editor
Rob Barnett
Editor in Chief
John Quinn
Seen & Heard
Editor Emeritus
Bill Kenny
MusicWeb Webmaster
David Barker
Postmaster
Jonathan Woolf
MusicWeb Founder
Len Mullenger