Yes we are selling
Acte Prealable again!
£11 post-free

we also sell Skarbo


and Oboe Classics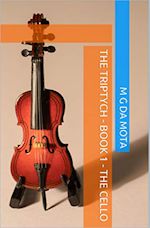 Book 1 Book 2 Book3
Mota The Triptych: -Website
Asmik Grigorian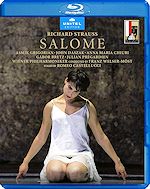 Breathtaking Performance
controversial staging
Review Westbrook
Review Hedley
Every lover of Salome should see this recording
Mullenger interpretation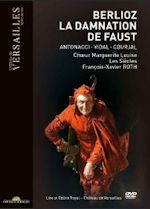 Vraiment magnifique!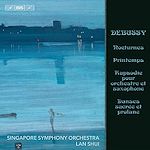 Quite splendid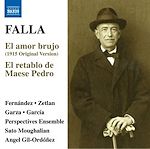 Winning performances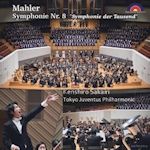 Mahler Symphony 8
a magnificent disc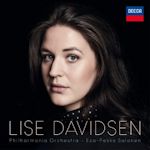 a huge talent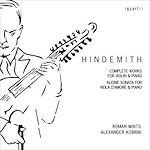 A wonderful disc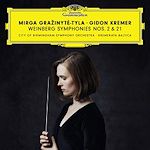 Weinberg Symphonies 2 & 21
A handsome tribute!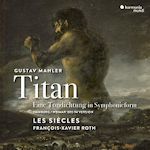 Roth's finest Mahler yet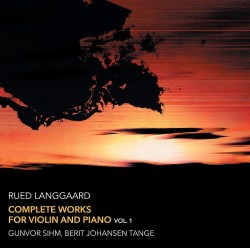 Support us financially by purchasing this from
Rued LANGGAARD (1893–1952)
Complete Works for Violin and Piano - Volume 1
Écrasez l'infâme, BVN385 (1949) [5:33]
Sonata (unfinished) BVN 41 (1909-11) [24:49]
Short violin sonata BVN 372 (1949) [3:28]
Sonata No. 4 "Parce nobis, Jesu!" BVN376 (1949) [19:41]
Gunvor Sihm (violin)
Berit Johansen Tange (piano)
rec. Concert Hall, The Royal Danish Academy of Music, Copenhagen, 2015/16
DACAPO 8.226130 [53:33]

If you have ever attempted to name five famous Belgians, you might have found it somewhat easier to recall the names of five well-known Danish composers, but, until relatively recently, I'd be prepared to bet that Rued Langgaard would not have been amongst them. Well before his death, as recently as 1952, his music had been largely forgotten – even in Denmark. The credit for its subsequent revival is probably largely due to the conductor, Thomas Dausgaard, who heard a rare performance of one of the composer's sixteen symphonies in the 1970s and, fascinated by the strangeness of the music, determined to explore it further. He finally had his opportunity, when he took up the baton of Chief Conductor of the Danish National Symphony Orchestra in 2004, and he was to record the complete cycle of Langgaard's symphonies with his orchestra by 2010. This put the composer back on the map and further excavations followed, including premier recordings of all the string quartets. We now have Volume 1 of a traversal of the complete works for violin and piano – and very promising it is.

Langgaard was born into a musical family in 1893, in Copenhagen. From the age of five he was taught piano, first by his parents and then by a private teacher, and he displayed a remarkable talent for both performance and composition very quickly – in fact he was receiving lessons in counterpoint from Carl Nielsen by the time he was thirteen. In the following year he made his public debut as a composer and composed his first symphony – which created something of a sensation when it was performed four years later by no less a body than the Berlin Philharmonic Orchestra, under Max Fiedler. Langgaard was acclaimed as a prodigy and the successor to Nielsen – and his next three symphonies, somewhat influenced by Wagner and Strauss, confirmed his reputation. Thereafter, something seems to have gone a bit wrong and (paraphrasing Hans Christian Andersen) the composer was described as "a white duckling who became an ugly swan".

Langgaard's initial style was late-romantic, highly dramatic and with characteristic mood swings. This style was a poor match for the sober, anti-romantic attitude that predominated in Denmark after 1930. As the booklet notes put it: "… in Denmark……the musical establishment regarded the introverted outsider composer with considerable scepticism." Following the rejection of his opera, Antichrist, by the Royal Danish Theatre, Langgaard's vehement criticism of the Danish musical scene and rejection of modernism seems to have resulted in his alienation. From the age of thirty, all his works and job applications seem to have been almost continually rejected by the establishment. He continued to compose, surviving partly on a state grant, but his strange mixture of unconventional, rhapsodic romanticism and visionary expressionism, coupled with quirkiness found no favour at the time. It could reasonably be said that he was Denmark's answer to his American contemporary, Charles Ives, whose musical career bears some similarities. He was finally to find permanent employment only at the age of forty-six, as the organist of the Cathedral in Ribe, Jutland.

By the time he died, aged fifty-nine, Langgaard had 431 works to his name. This included a modest amount of chamber music – principally focused on string quartets and music for violin and piano. Works for the latter combination appeared periodically until about 1921. There is then a gap until 1945, when the composer started work on a violin sonata that finally appeared in 1949. Three other works for violin and piano were also to appear in that year. The present disc gathers together both early and late works.

We start with the suite of five very short pieces known as Écrasez l'infâme (Crush the abomination!) - one of the late (1949) works. The title is a quotation from Voltaire – originally intended as an attack on superstition and fanaticism – but the deeply conservative Langgaard was unlikely to have shared the views of such a rationalist and he probably used this title ironically. The pieces all receive the character designation "Precisely and emphatically" and they are certainly played emphatically here. The resolute opening piece sounds rather like a spiky take on Schumann. The second piece – less than a minute long – is relatively uneventful but, in the loud third (only 36 seconds), we get strange piano glissandi and we have moved away from Schumann into a world of Langgaard's own. The fourth piece sounds like a continuation of the third with the violin indulging in slides that seem to reflect the glissandi in the earlier piece, and it ends like early Webern on steroids. The fifth piece returns to a slightly more Schumannesque atmosphere but it comes to a sudden halt in a remote key.

The early, unfinished sonata comes next. This was originally sketched as a four-movement work but only two movements were completed. Just these two, however, still last for nearly 25 minutes. The first movement – the shorter of the two – inhabits a romantic world, not a million miles from Franck or Fauré, but with occasional recollections of the world of Nielsen. The piano tends to dominate here, with several longish solo interludes. The focus shifts to the violin a little in the less eventful second movement, and the music is comparatively subdued, so that the instruments are balanced more evenly. The modest theme is memorable enough, even if the development isn't. After a certain amount of pleasant meandering one might identify characteristics of Tovey but, suddenly, at about 6' (and characteristically of Langgaard) there is an unannounced complete change of direction and theme. This, however, is not quite enough for this 15-minute movement to outstay its welcome, although its high note apotheosis is appealing.

The rather peculiar "Short Violin Sonata" comes next – all in less than three and a half minutes! This starts in the same key as the previous work ends and could perfectly well form a continuation of it, although it certainly doesn't meander. By way of complete contrast it is characteristic of Langgaard's "extremification of musical expression" which resulted in ultra-short works (the earlier Symphony No. 11, for example, lasts less than 6 minutes). The four movement types of a more traditional sonata all find a place within just 57 bars and the Schumannesque last movement - marked "Frisk!" (lively) - is over in just 25 seconds.

Finally we get the fourth of the numbered sonatas, which is in five movements. Again there are shades of Nielsen – but there are also idiosyncrasies that recall Ives. The long first movement's romantic mood is "soon shattered by disturbing elements in the form of rhythmically abrupt or skewed motifs" – as if a serious discussion is being held within the music. One moment both instruments have a common cause – the next there are "aggressive or offensive comments" represented by jagged interruptions (not that different from the scene in Ives' Second String Quartet). The shorter second movement starts in the key of F major, reaches a climax, moves off in a new direction and ends (rather surprisingly) in the remote key of C sharp major. The third and fourth movements were originally intended for another sonata but they blend in with the overall design. The third is spiky but relatively conventional and recalls the style of Grieg whereas the (very short) fourth is like an interrupted moto perpetuo. The fifth movement quotes the beginning of a well-known Danish hymn tune (Du Herre Krist min Frelser est) and the sonata is subtitled "Parce nobis, Jesu" (Spare us, O Jesus). The notes suggest that the religious symbolism here relates to belief (in the music), which is challenged, but the final movement ends with great conviction. The many loud piano interruptions make it sound to me, however, like a work that is determinedly anti-religious (a rather different interpretation of the sub-title!).

Performances are all very good and the excellent violinist has no distracting mannerisms. Without having any of the scores to hand I cannot fairly comment on the extent to which dynamics are observed. The instruction Præcist og eftertrykkeligt! ("Precisely and emphatically") appears frequently in the movement headings and my initial impression was that the piano, which is (apparently) supposed to dominate the textures in places, often does so rather too insistently. On a second hearing, however, my feeling was that any occasional over-emphasis is less intrusive than I had thought. Recording quality is clear and clean – everything it should be. The booklet notes are fine but are printed in a pale font that is difficult to read. (When will producers learn that notes are actually intended to be read!) My only other quibble is that the disc provides rather short measure, at only 53:33, but I suppose the collected works are probably a bit too long for just two CDs so have to be spread over three.

Not a huge discovery, then, but this is an enjoyable disc and I look forward to hearing the remaining volumes.

Bob Stevenson


Note
BVN refers to the numbering of works in: Bendt Viinholt Nielsen: Rued Langgaards Kompositioner (Rued Langgaard's Compositions. An Annotated Catalogue of Works. With an English Introduction). Odense University Press, 1991.

---
| | |
| --- | --- |
| | |
We are currently offering in excess of 51,800 reviews
Donate and keep us afloat
New Releases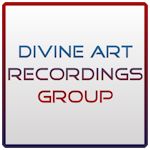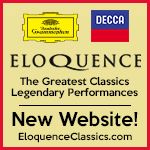 Special offer 50% off
15CDs £83 incl. postage




Follow us on Twitter
Editorial Board
MusicWeb International
Founding Editor
Rob Barnett
Editor in Chief
John Quinn
Seen & Heard
Editor Emeritus
Bill Kenny
MusicWeb Webmaster
David Barker
Postmaster
Jonathan Woolf
MusicWeb Founder
Len Mullenger