paid for
advertisements

<!- Forgotten to FEb 2023-->
---
100th birthday of Mieczyslaw Weinberg on December 8, 2019.
Renate Eggbrecht has recorded all 3 violin Sonatas
All Troubadisc reviews
FOGHORN Classics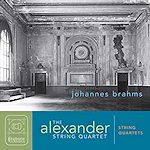 Brahms String Quartets

All Foghorn Reviews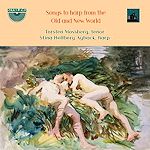 Songs to Harp from
the Old and New World

all Nimbus reviews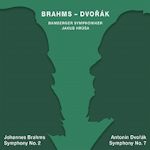 Brahms 2 Dvorak 7
all tudor reviews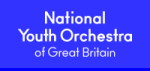 Follow us on Twitter
Editorial Board
MusicWeb International
Founding Editor
Rob Barnett
Editor in Chief
John Quinn
Contributing Editor
Ralph Moore
Webmaster
David Barker
Postmaster
Jonathan Woolf
MusicWeb Founder
Len Mullenger
Discs for review may be sent to:
Jonathan Woolf
76 Lushes Road
Loughton
Essex IG10 3QB
United Kingdom

jonathan_woolf@yahoo.co.uk
---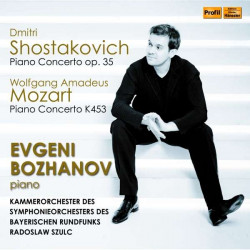 Support us financially by purchasing this from

Wolfgang Amadeus MOZART (1756-1791)
Piano Concerto No. 17 in G major, K453 (1784) [29.01]
Dmitry SHOSTAKOVICH (1906-1975)
Concerto No. 1 for piano, trumpet and string orchestra, Op. 35 (1933) [23.47]
Evgeni Bozhanov (piano)
Hannes Läubin (trumpet)
Kammerorchester des Bayerischen Rundfunks/Radoslaw Szulc
rec. live, 5 June 2016, Prinzregententheater, Munich
PROFIL PH17086 [52.53]


This Profil album couples a piano concerto each from Mozart and Shostakovich, works written around 150 years apart. The two concertos are live recordings taken from a Sunday mid-day concert at Prinzregententheater. Also on the programme, though not included here, were the Gideon Klein Partita für streicher nach trio für violine, viola und cello and Haydn's Symphony No. 81. The piano soloist is the Bulgarian Evgeni Bozhanov, performing with the Kammerorchester des Bayerischen Rundfunks under its artistic director and founder Radoslaw Szulc. I note that the Polish born Szulc is principal concertmaster of the Symphonieorchester des Bayerischen Rundfunks. In the Shostakovich, the German soloist Hannes Läubin is principal trumpet of the renowned Bavarian orchestra.

Mozart's Piano Concerto No. 17 was composed in Vienna in 1784, a most productive time in his career especially for piano concertos – it is one of six he wrote that year. It was premièred the same year at Döbling on the city outskirts and introduced by his piano pupil Barbara (Babette) Ployer, for whom it was written.

In the opening Allegro Evgeni Bozhanov displays a buoyancy that feels bold and determined and best of all, in the Andante the soloist gives a heart rending performance. In the Finale, a variation movement, the theme is reminiscent of Papageno's first aria from Die Zauberflöte and there is plenty of verve in Bozhanov's engaging playing. The competition in the record catalogue amongst recommendable accounts of Mozart piano concertos is fierce. With No. 17 in G major, soloist Mitsuko Uchida directing the Cleveland Orchestra from the piano is my first port of call for playing of such remarkable artistry and insights. Coupled with No. 25 in C major, the live recording from 2016 at Severance Hall, Cleveland is an album forming part of her Decca Classic series of Mozart piano concertos.

Shostakovich's two piano concertos, composed some twenty-four years apart, have become established as much-loved works in the concert hall. The four-movement First Concerto scored for piano, trumpet and string orchestra was premièred in 1933. It may have been written in the shadow of the oppressive Soviet regime that prevailed, but its mood of riotous enjoyment certainly doesn't reflect the dark terror of those times. Notable in Bozhanov's performance is his energetic and often exhilarating playing of the free spirited opening movement. There is real intensity in the following Lento with intensely affecting playing that creates a near sinister quality. A curious claustrophobic quality is created in the short Moderato while the unsettling Finale benefits from committed playing of real integrity. Trumpeter Hannes Läubin excels with brilliant and striking playing throughout. Since its release in 1983, my first choice recording of the Shostakovich piano concertos has been the accounts by Dmitri Alexeev with the English Chamber Orchestra under Jerzy Maksymiuk on Classics For Pleasure (c/w The Assault on Beautiful Gorky, Jazz Suite No. 1, Tahiti Trot). It offers accomplished playing of keen purpose.

Despite the excellence of the performances on the present disc, it's a real shame they are overshadowed by sound quality that is unacceptable, mainly for its over-closeness. This produces an excruciating fierceness in the louder passages, especially noticeable in the Mozart concerto. In addition, I find the clarity and balance excessively variable, too. Overall the sound quality is so uncomfortable it spoils my whole listening experience. No better is the accompanying booklet with an essay containing little useful information about the works. The sloppily presented album even gives Mozart's date of death incorrectly on the rear CD cover. Sadly, the verdict is Caveat emptor!

Michael Cookson

Sadly, the verdict is Caveat emptor!

---
| | |
| --- | --- |
| | |
Donate and keep us afloat
New Releases


<!- cpo end March 2023 --> all cpo reviews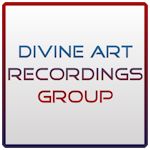 Click to see New Releases
Get 10% off using code musicweb10
All Divine Art reviews
<! apr 12 months Nov 22 - Oct 23 -->
Recordings of the Month
November 2022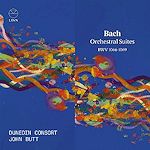 Bach Orchestral Suites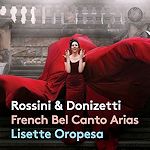 October 2022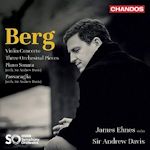 Violin Concerto Elmes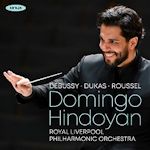 Debussy Jeux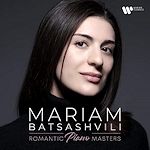 Romantic Piano Masters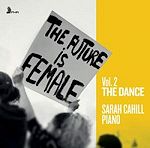 Volume 2 - The Dance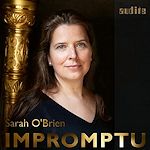 Complete Harp Impromptus