£11 post-free anywhere
(currently suspended)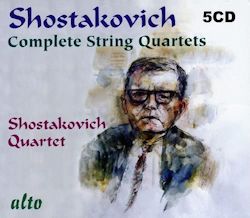 Review
Special Price and we are still delivering
---
Recordings of the Month
April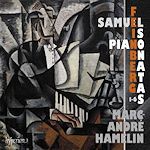 Feinberg Piano Sonatas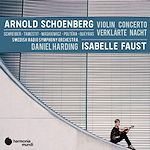 Schoenberg Violin Concerto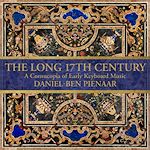 Early Keyboard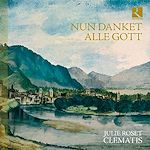 Nun Danket Alle Gott
Now Everyone Thanks God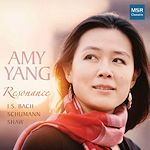 March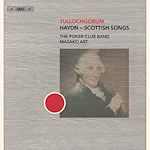 Haydn Scottish Songs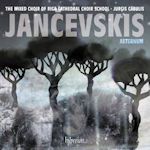 Choral Music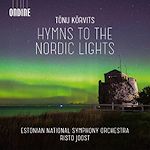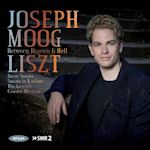 Liszt Sonata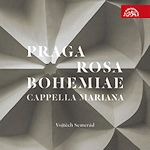 Renaissance Bohemia
February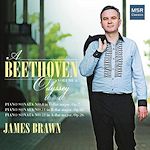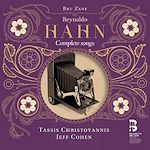 Hahn Complete Songs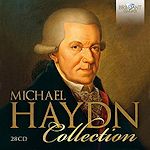 Piano Sonatas 6,7,8 Osborne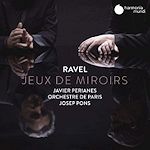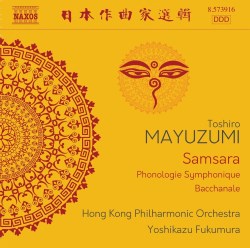 Support us financially by purchasing this from
Toshiro MAYUZUMI (1929–1997)
Phonologie Symphonique (1957) [9:35]
Bacchanale (1953) [10:46]
Samsara (1962) [22:34]
Hong Kong Philharmonic Orchestra/Yoshikazu Fukumura
rec. 1984, Tsuen Wan Town Hall, Hong Kong
NAXOS 8.573916 [43:09]

Previously released on Marco Polo 6.220297, this is the second all-Mayuzumi entry in the Naxos lists. Short-playing time also evidences very early compact disc origins. The sound is, however, very enjoyable with no trace of that early 1980s 'Decca' harshness.

Naxos's diminutive 'Japanese Classics' series came and went in bursts but at its peak included Takemitsu (review), Masao Ohki's Hiroshima Symphony (review) Akio Yashiro's Piano Concerto and Symphony (review) and Komei Abe's Symphony no.1 and Sinfonietta (review).

Mayuzumi basked in a fleeting dazzle of fame when a blockbuster score came his way with the Hollywood epic The Bible (1965). As far as I know there was no second or third. His concert music evaded international attention. A 1978 Philips LP (9500 762) has his symphonies Nirvana and Mandala and this was later issued on CD.

What of the concert music? There are orchestral works, electronic pieces, operas and even (we are assured) musicals. Mayuzumi studied with Ifukube and Ikenouchi in Tokyo and leaned, ever so gently, towards the European avant-garde. He stirred this with Buddhism and subtle strands from the Japanese world. If there is a criticism of his music it is a sense of only intermittently apparent connective tissue.

On this disc, which serves as a companion to another Mayuzumi Naxos orchestral collection, not to mention a rather good if even shorter First Edition conspectus and a single isolated concerto on ASV, we hear three works written within a decade and each in a single movement.

Phonologie Symphonique, from the late 1950s, shows Mayuzumi's delight in varying dynamics and exposed clarity of orchestration and phrasing. Within these confines he is unsparing with drama and shivering effects. There is at 4:29 an echo of The Rite of Spring before the whole thing - chimes, shouts and guffaws - culminates in thunderous belligerent declamation. It's all rather filmic and you could say the same of the other two pieces here.

Bacchanale is even more unbuttoned. It is the first piece to play if you are intent on exploring the foothills. Delicacy can be found along the way, as at 3:04 with a solo violin weaving a Hovhaness-like skein. The music often shimmers and many episodes conjure a mystical effect. There's a saxophone in the mix as well as a jazzy Bernstein-like swing and impact. The piece, like Phonologie, ends with a hammered crash. As with the previous item, the structure is transparently composed of short statements compacted against each other.

The Samsara tone-poem is the longest piece here. At first moody, persistent, chafing birdsong figures predominate. A dervish-like excitement sweeps through the proceedings and at 7:33 a very romantic delicacy. The moods shift at 8:37 and a sense of creeping and lying in wait asserts itself. The wispy solos suggest a poisonous garden - a sort of cross between Stravinsky and Ravel. The later part of the piece has some of the hectic antsy activity of Bacchanale struck through with a 'film noir' blend of brutality and tenderness. At 15:04 there's a far from soft-spoken stunningly accessible heroism but this soon curdles into a rhythmic hammering which suggests Honegger's famous locomotive. Unlike the other two pieces Mayuzumi ends the score in mystery not thunderous triumph. It's a sort of stripped-down Griffes Kubla Khan with no clouds of witness just the essence singing its way into silence.

The whole is complemented by notes from Naxos veteran Keith Anderson which set the scene with understanding.

Rob Barnett

Previous review: Brian Wilson

Delight in varying dynamics, exposed clarity of orchestration and phrasing yet unsparing with drama and shimmering effects.

---
| | |
| --- | --- |
| | |
Donate and keep us afloat
New Releases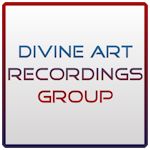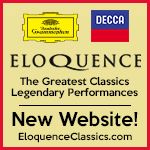 Special offer 50% off
15CDs £83 incl. postage


Follow us on Twitter
Editorial Board
MusicWeb International
Founding Editor
Rob Barnett
Editor in Chief
John Quinn
Seen & Heard
Editor Emeritus
Bill Kenny
MusicWeb Webmaster
David Barker
Postmaster
Jonathan Woolf
MusicWeb Founder
Len Mullenger