£11 post-free anywhere
Normal service resumed
---
Recordings of the Month
June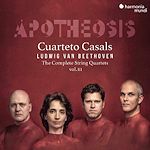 Beethoven String Quartets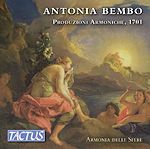 Produzioni Armoniche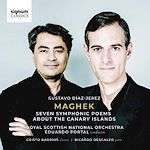 Seven Symphonic Poems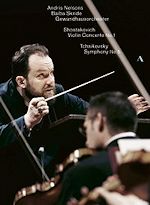 Shostakovich VC1 Baiba Skride
Tchaikovsky Symph 5 Nelsons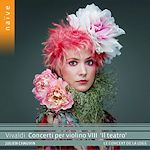 Vivaldi Violin Concertos
May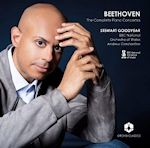 Beethoven Piano Concertos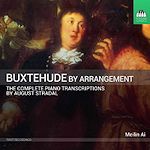 Stradal Transcriptions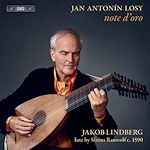 LOSY Note d'oro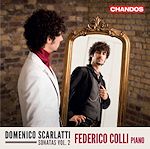 Scarlatti Sonatas Vol 2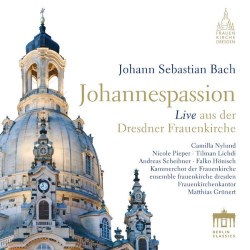 Support us financially by purchasing this from
Johann Sebastian BACH (1685-1750)
Johannespassion (St. John Passion), BWV 245 (1724)
Camilla Nylund (soprano)
Nicole Pieper (alto)
Tilman Lichdi (tenor) – Evangelist
Andreas Scheibner (bass)
Falko Hönisch (baritone) – Vox Christi
Kammerchor der Frauenkirche,
Ensemble Frauenkirche Dresden/Matthias Grünert
rec. live, 11-14 April 2017, Frauenkirche, Dresden
BERLIN CLASSICS 0300995BC [33.58 + 73.33]

Following acclaim for live recordings of J.S. Bach's Christmas Oratorio and the B minor Mass from theFrauenkirche, Dresden, the Berlin Classics label has turned to the St. John Passion recorded live at Easter 2017, also at the Frauenkirche under the direction of Matthias Grünert (Frauenkirchenkantor). The Frauenkirche was rebuilt after being destroyed by bomb damage in 1945 and reopened in 2005. A fitting setting for the recording, it was at the Frauenkirche nearly three hundred years ago that Bach played the newly dedicated Gottfried Silbermann organ in 1736.

The 1750 obituary of J.S. Bach claimed that he had written five passions. Only the St. John Passion and the St. Matthew Passion have survived in their entirety. Two others are lost, and the St. Mark Passion is incomplete. Appointed 'Cantor et Director Musices' at Leipzig, Bach and his family arrived in the city in 1723. In Bach's terms of appointment, he was cantor at Thomaskirche and music director for all four churches in the city: the two main parish churches Nikolaikirche and Thomaskirche, and also the Neue Kirche and Peterskirche. It can't have been long after settling in Leipzig that Bach commenced work on St. John Passion. Cast here in forty sections, in the St. John Passion Bach primarily uses texts from St. John's Gospel with the remainder taken from several other sources. Bach intended the St. John Passion for Good Friday and it was first performed in 1724 at the Good Friday Vesper service at the Nikolaikirche, Leipzig.

Nürnberg-born Matthias Grünert directs Ensemble Frauenkirche Dresden, consisting mainly of musicians from Sächsische Staatskapelle Dresden and performing on modern instruments, while the Kammerchor der Frauenkirche is thirty-nine strong (twenty-one women and eighteen men). Grünert has selected his team of soloists well, with each speaker and singer demonstrating a splendid feeling for the sacred text. Telling the story in the key role of the Evangelist is tenor Tilman Lichdi who demonstrates his clear affinity for the text with remarkable consistency. Heilbronn-born Lichdi displays clarity of diction which is smooth and stylish. Also singing the tenor part, bright toned and assured, Lichdi offers conviction and reverential expression especially in his arias 'Ach, mein Sinn' and 'Erwäge, wie sein blutgefärbter Rücken'. Singing Vox Christi (the voice of Christ) German baritone Falko Hönisch satisfactorily maintains the continuity of the scenario. Attractively sung to an extended viola da gamba solo I admire the degree of pain and anguish communicated in 'Es ist vollbracht!' by German alto Nicole Pieper, together with convincing piety. To oboe accompaniment in the aria 'Von den Stricken meiner Sünden' Pieper is well controlled but would have benefited from improved clarity of projection. With creditable enunciation and smooth, rounded tone, resolute Dresden-born bass Andreas Scheibner imparts innate feeling in the arioso 'Betrachte, meine Seel' and also the aria 'Mein teurer Heiland'. Renowned Finnish soprano Camilla Nylund excels in her aria 'Ich folge dir gleichfalls', accompanied by flutes. Singing with appropriate piety and ideal expression Nylund has little problem keeping her vocal weight and dramatic prowess under control. Communicating a sense of near unbearable pain, the restrained emotion Nylund gives to her aria 'Zerfließe, mein Herze, in Fluten der Zähren' is commendable too.

Throughout the choruses the Kammerchor der Frauenkirche perform to a high level, delivering full-toned singing marked by a rewarding and compelling unity. The clarity of meaning and power of the chorus particularly in the remarkable opening chorus 'Herr, unser Herrscher' and 'O hilf, Christe, Gottes Sohn' is impressive. Under Grünert, the Ensemble Frauenkirche Dresden deliver first-rate support with particularly well-judged expression and give several exquisite solo accompaniments to individual arias. Recording live in the challenging acoustic of Frauenkirche, Dresden, the engineering team provides sound quality that is reasonable in terms of clarity and well-balanced with little in the way of extraneous noise to worry about. In the accompanying booklet there is an essay by Stephanie Twiehaus and full texts are provided in German but disappointingly for English translations one must scan a QR code, which I did manage to accomplish, to obtain a PDF document.

For those wanting to see a filmed concert staging of St. John Passion it is certainly worth obtaining the DVD/Blu-ray performance by a group of six renowned soloists, Rundfunkchor Berlin and Berliner Philharmoniker under Sir Simon Rattle on the orchestra's own label. Directed by Peter Sellars it's a live performance full of wonderful insights (review). On CD I admire the spirituality of the 1990 period-informed account from the Taverner Consort and Players on authentic instruments under Andrew Parrott recorded at Abbey Road, London on Virgin Veritas. Karl Richter was steeped in the music of J.S. Bach and also worthy of praise is his 1964 account directing Münchener Bach-Chor und Orchester which was recorded at Herkulessaal, Munich on Archiv Produktion.

Such a highly progressive work for its time Bach's St. John Passion, full of terror and menace, communicates a stark message to mankind. Matthias Grünert provides a fine live performance of devotional intensity and I would have loved to have been in the spectacular setting of Frauenkirche for this sacred masterwork.

Michael Cookson

Note: Matthias Grünert has informed me that he is conducting the Neue Bach edition, the linen-bound edition from the Bärenreiter publishing house, namely the first version of the St. John Passion.

---
| | |
| --- | --- |
| | |
Donate and keep us afloat
New Releases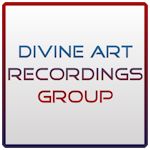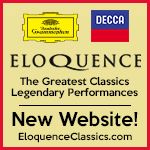 Special offer 50% off
15CDs £83 incl. postage


Follow us on Twitter
Editorial Board
MusicWeb International
Founding Editor
Rob Barnett
Editor in Chief
John Quinn
Seen & Heard
Editor Emeritus
Bill Kenny
MusicWeb Webmaster
David Barker
Postmaster
Jonathan Woolf
MusicWeb Founder
Len Mullenger