Chopin Edition 17CDs
now available separately
£11 post-free anywhere

---
Recordings of the Month
August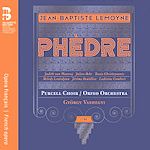 Jean-Baptiste LEMOYNE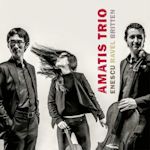 Enescu Ravel Britten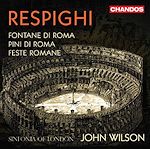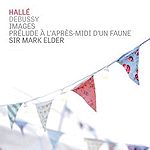 Debussy Images etc.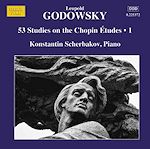 53 Studies on Chopin Études 1
Konstantin Scherbakov (piano)
July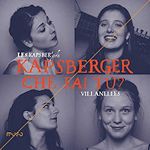 KAPSBERGER
Che fai tù? - Villanelles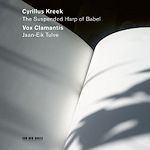 Cyrillus KREEK
The suspended harp of Babel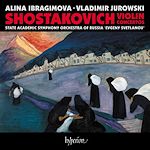 SHOSTAKOVICH
violin concertos - Ibragimova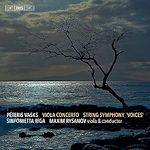 Peteris VASKS
Viola concerto - Maxim Rysanov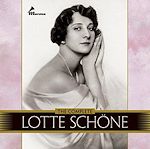 The Complete Lotte Schöne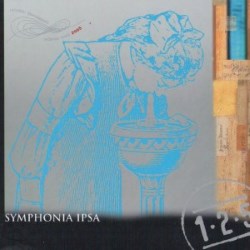 Support us financially by purchasing this from

Symphonia Ipsa
rec. 1972-2004, Riga Wagner Hall, Latvian National Opera, Latvian Academy Of Music.
SKANI LMICCD2005-5/6 [77:02 + 72:50]

This is something of an eye-opener when it comes to Latvian orchestral music of the last century. While I would have wanted more examples from the country's period 1920-60 there is much here to provoke and enthuse. It's all warmly documented in a booklet in Latvian and English. It's a handsome production all round and one bound to please and irritate just as such things should.

We start with a 19th century visitant. Andrejs Jurjāns' Jandals from his Latvian Dances is a sort of Edward German meets Suppé, Gotovac and Smetana. It's a luxuriously aristocratic dance that positively bellows Austro-Hungarian empire although Jurjāns had no such connections. There are moments of folksy dance, big and stirringly unsubtle but some chuckling and hiccupping woodwind to counterbalance any bumptious tendencies. You can imagine Neeme Järvi taking an interest in this as it has some of the zip and zest of his Chandos collections Fucik, Suppé, Offenbach and Chabrier.

Jānis Mediņš' Symphonic Poem: The Blue Mountain sounds promising and certainly is. After this I wanted to hear more, including his Imanta and Latvian Landscapes and symphonies. As it is, if you want more you will have to settle for his piano music championed by Toccata. The Blue Mountain opens all dewily romantic with a moving oboe melody rather like Vaughan Williams' In the fen country. There's a slowly rearing passion and gaining in warmth. This is idyllic stuff rather than bluff. Solos for violin and viola are sweetly intertwined at 6:10. The mood takes on a darker brass-led hue at 7:45. This morphs into a baritonal brass theme of considerable triumphant force. It's even a bit Delian at times. At 10:37 with its agreeable slight warble there's a long and very attractive passage for French horn. The mood cools further and turmoil subsides.

There's a crashing of gears for Marǧeris Zariņš' Bartókian Concerto Grosso. It's in three movements: Allegro; Lento sostenuto; Allegro. Zariņš' ways are gruff and very different from Mediņš and worlds away from Jurjāns. That first movement conjures mechanistic images of some thudding engine like the monster mechanism in the film Metropolis. Dissonance is part of the composer's glossary and she certainly has an exciting handle on it. The Polish avant-garde seems to have been an influence on the moaning Lento sostenuto, a world melting in slow-cycling siren-style motion. This is relieved by thunderous piano impacts and by the eerie harpsichord. The piece ends in the aural equivalent of a landslide.

Pēteris Plakidis will be known to you if you invested in his Toccata disc. Plakidis is there at the piano for this "Concerto for orchestra and piano". While hardly easy-going, this score connects with the listener in a more ingratiating way than the Zariņš. Six years earlier Plakidis had written his marmoreal Finzi-style Music for Piano, Strings and Timpani. In the Concerto alternating hammer-blow repetitive impacts and steady-trickling piano notes give way in the second and final movement (Toccata and epilogue) to a jazzy kinetic power. This is voiced by the orchestra counterpointed with the soloist. The orchestral backdrop comes across as if we are envisioning a massive humming turbine. A high quality elegiac melody is delivered with tenderness by the strings at 7:00 in the second of the work's two movements. A glittering cloak is thrown quietly over the progress and gradually the glitter slows to silence.

We 'know' Artūrs Grīnups' Symphony No. 9 from the Latvian Music Information Centre CD LMIC 022 and this is the same recording as on that Grīnups portrait. The Ninth was Grīnups' last symphony and was written after a very long fallow period during which the symphony as a form seems not to have drawn him in. It's a succinctly compressed and potently morose piece, approachable but chilly. Even when driven and animated it seems to be tracking through an occluded landscape. There's virtuoso writing here with the gleam of triumph about it but it never escapes an overarching nocturnal sense.

The second disc also begins with a symphony from another LMIC disc: Janis Ivanovs' Symphony No. 14 is heard here in a different performance. This work is in three movements: Moderato, Andante and Allegro. A snowy Bachian atmosphere gives release to a noble yet not garrulous melody of great reach. The string-led Andante confers healing peace but with the hint of an 'edge'. The buzzing Allegro is a bit more angular and Bartókian but relents for one more of those blessed Ivanovs' lyrical inspirations. It has moments when its driven string voices recall Howells Concerto for Strings or Bliss's Music for Strings but with the spillage of late 20th century sour disillusion. By the way, the title of this album Sinfonia Ipsa is also the title of Ivanovs' Fifteenth Symphony.

Romualds Kalsons' Symphony No. 1 for chamber orchestra is in four movements. Its Allegro has some spiny and spiky string writing and is fuelled by a jazzy impulse. The Allegretto scherzando is an eldritch thing with memorable penny-whistle shrieks. There's a matte Andante con moto and a flowing skipping Allegro voicing the onrush of life. Kalsons proves to be one of the most inventive and distinctive voices here. We might have known as much given his concerto disc, issued on Simax PSC1213.

After this come two single-movement works. The first is from the most internationally known of these Latvian composers, Pēteris Vasks. His Musica Appassionata is not at all dissonant. Its post-modern wash and swell is present but rage does not figure among the passions that shake this score. Its warm smooth swell persuades rather than cajoles - blesses rather than heckles. Vasks throws out supple and urgent filament-lit tendrils. The music, all passions spent, finally curves down in a shallow gradient to silence.

The thirty years younger Ēriks Eŝenvalds in his The Frontiers of Time takes us back to the violence and assaults of Marǧeris Zariņš. However, he threads his composerly needle with many stretches of framing silence or pages of great quiet. This is minimalism of phrasing rather than minimalism of phrasal repetition. Almost microscopic cells of aural mosaic squeak and shudder. This score is spun from Webernian wisps and clippings of sound and from dissonance. Eŝenvalds here speaks for a small world but in some stretches it is a pretty assertive and emphatic one. Later he seems to finds a blessed isle but a nightmare tempest unfeelingly breaks the spell. We return then to the miniature world of the opening.

This two-disc set is well documented with a booklet profiling each composer in Latvian and in English.

A primer in Latvian orchestral music from the second half of the last century with the emphasis on diversity of style.

Rob Barnett


Contents
CD 1
Andrejs JURJĀNS (1856-1922) Jandals from Latvian Dances (1882) [5:35]
Latvian National Symphony Orchestra/Leonīds Vīgners
Jānis MEDIŅŠ (1890-1966) Symphonic Poem: The Blue Mountain (1924) [12:06]
Latvian National Symphony Orchestra/Imants Resnis
Marǧeris ZARIŅŠ (1910-1993) Concerto Grosso for piano, harpsichord and orchestra (1968) [26:05]
Nora Novika, Rafi Haradžanjans
Latvian National Symphony Orchestra/ Vasilijs Sinaiskis
Pēteris PLAKIDIS (1947-2017) Concerto for orchestra and piano (1975) [19:54]
Pēteris Plakidis (piano)
Latvian National Symphony Orchestra/Vasilijs Sinaiskis
Artūrs GRĪNUPS (1931-1989) Symphony No. 9 (1988) [12:12]
Latvian National Symphony Orchestra/Imants Resnis
CD 2
Jānis IVANOVS (1906-1983) Symphony No. 14 Sinfonia Da Camera (1971) [22:10]
Sinfonia Concertante/Andris Vecumnieks
Romualds KALSONS (b.1936) Symphony No. 1 for chamber orchestra (1981) [17:35]
Rīgas Kamermūziķi/Normunds Šnē
Pēteris VASKS (b.1946) Musica Appassionata (2002) [17:57]
Latvian National Symphony Orchestra/Gints Glinka
Ēriks EŜENVALDS (b.1977) The Frontiers of Time (1977) [16:08]
Rīgas Kamermūziķi/Normunds Šnē

CD 1: Radio Latvia studio, 1972-1989; CD 2: Concerts, Riga Wagner Hall, Latvian Academy of Music, Latvian National Opera, 2002-2004.

---
| | |
| --- | --- |
| | |
Donate and keep us afloat
New Releases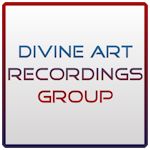 Click to see New Releases
Get 10% off using code musicweb10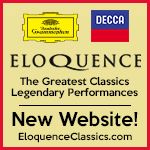 Special offer 50% off
15CDs £83 incl. postage


Follow us on Twitter
Editorial Board
MusicWeb International
Founding Editor
Rob Barnett
Editor in Chief
John Quinn
Seen & Heard
Editor Emeritus
Bill Kenny
MusicWeb Webmaster
David Barker
Postmaster
Jonathan Woolf
MusicWeb Founder
Len Mullenger