paid for
advertisements

---
100th birthday of Mieczyslaw Weinberg on December 8, 2019.
Renate Eggbrecht has recorded all 3 violin Sonatas
FOGHORN Classics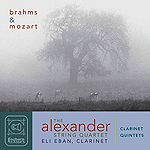 Mozart Brahms
Clarinet Quintets

New Releases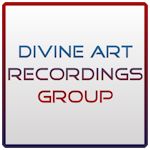 Click to see New Releases
Get 10% off using code musicweb10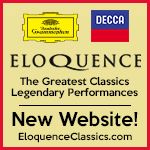 Special offer 50% off
15CDs £83 incl. postage


Follow us on Twitter
Editorial Board
MusicWeb International
Founding Editor
Rob Barnett
Editor in Chief
John Quinn
Seen & Heard
Editor Emeritus
Bill Kenny
MusicWeb Webmaster
David Barker
Postmaster
Jonathan Woolf
MusicWeb Founder
Len Mullenger
---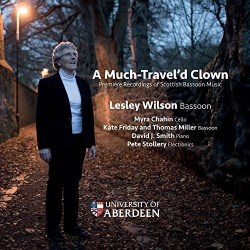 Support us financially by purchasing this from
A Much-Travel'd Clown
Michael NORRIS (1934-2016)
Six Bagatelles for bassoon trio (2005)
Marcus BLUNT (b.1947)
Caprice (1984, rev. 1988) [2:20]
Scotch Song (1984, rev. 1988) [2:01]
Roger Bevan WILLIAMS (b. 1943)
A Small Suite (2007) [9:08]
David JOHNSSON (1942-2009)
Sonata for bassoon and piano (1962, rev. 2000) [8:07]
Janet BEAT (b. 1937)
Dreamscapes for bassoon and tape (1980) [13:00]
Marcus BLUNT
Lorenzo, the Much-Travel'd Clown (1998-99, rev. 2004) [8:33]
Hans GÁL (1890-1987)
Divertimento for bassoon and violoncello Op. 90, No. 1 [9:52]
Gemma McGREGOR
Strange Fish (2015) [2:16]
Lesley Wilson, Kate Friday and Thomas Miller (bassoons)
Myra Chahin (cello)
David J. Smith (piano)
Pete Stollery (electronics)
rec. 2010-16
VOX REGIS VXR0002 [70:17]

The bassoon has been seen as something of an endangered species as an instrument in some quarters, but this kind of imaginative and inventive programme should go some way towards illustrating the versatility of this relatively neglected member of the woodwind section.

The curtain is raised by two of Michael Norris's Six Bagatelles for bassoon trio, the rest of these being spread throughout the programme for contrast and a suitably joyous finale. These Bagatelles are light, entertaining and often jazz-tinted pieces, expertly composed to show the best of what a compact trio of bassoons has to offer. This high quality is hardly surprising, given that Norris is himself a professional bassoonist. Such a bracing opening is the perfect foil for Marcus Blunt's two solos for bassoon, Caprice and Scotch Song. These pieces explore the instrument's range and expressive character, especially in the lament evoked by the Scotch Song, "a long, sinuous musical line of great beauty."

Roger Bevan Williams' A Small Suite for solo bassoon was written as a memorial to violinist and composer Chris Cadwur James who died tragically in a road accident. This homage draws on the spirit of Bach's various suites, while taking advantage of the bassoon's full range from the plangently expressive Prelude to the gentle wit of the Minuet and Trio, with a final enigmatic Scherzo preceded by the calls into emptiness of a moving Elegy.

Having made it thus far very successfully with bassoons alone, David Johnsson's Sonata adds a piano to the sonority. This is a suite in all but name, divided into five brief movements from Prelude to Gigue, the character of the music summed up by Lesley Wilson in mischievous mood as 'Lowland Scots Pastoral'. Dreamscapes for bassoon and tape by pioneering composer in electronics Janet Beat is "an evocation of the paintings of Max Ernst, especially the lunar landscape 'The Whole City', the menacing but lush forests of the 'Joie de vivre' pictures, and 'Evening Song', with its bird-headed people." From 1980, this is a piece on the cusp between the analogue worlds of the 1950s, 60s and 70s and the new frontiers of digital electronics - at times reminiscent of old Dr Who effects and the BBC Radiophonic Workshop, and exploring realms of random tone generation, pitting the bassoon's conventional and multiphonic tones against watery sine-waves, and having it wander through surreal chambers like a forlorn Arthur Dent.

Marcus Blunt returns with Lorenzo, the Much Travel'd Clown, named after a Venetian glass clown owned by the composer. Bassoon and piano are set up in a wide-ranging musical conversation reflected in the experiences of the clown, "which may be lighthearted and playful at times, but is sometimes quite serious, and even sorrowful. But Lorenzo has an indomitable spirit, and he always seems to end up smiling..."

Hans Gál is the senior compositional name in this collection, his Divertimento for bassoon and cello written in an elegantly romantic style. The two instruments play off each other in a melodically charming opening Dialogue, bouncing through a central Scherzo and ending with a delightful and virtuoso Fughetta. Framed by further Bagatelles by Michael Norris, Orkney-based Gemma McGregor's Strange Fish for solo bassoon is a commission from Lesley Wilson. This responds to a request for the inclusion of some of the extended techniques that have fascinated Wilson over the years, seamlessly weaving multiphonic chords into a compact but highly effective work.

This is a very fine collection of music, filled with variety and showcasing the bassoon in a variety of guises. The recording quality is good in general, though the piano is a rather vague and distant. People wavering on a purchase of this disc might like to know that proceeds from its sale will be going to support research for Parkinson's disease.

Dominy Clements


Recording details
15 September 2010, (Bagatelles) and 4 September 2016 (Strange Fish), Church of St John, Kenmay, Aberdeenshire. 29 July 2010 (Caprice, Scotch Song, A Small Suite, Lorenzo), 1 September 2010 (Dreamscapes), 22 April 2013 (Divertimento), King's College Chapel, University of Aberdeen.

---
| | |
| --- | --- |
| | |
Donate and keep us afloat
Recordings of the Month
January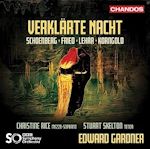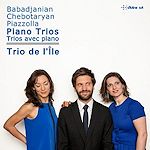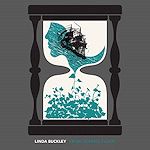 Linda BUCKLEY
From Ocean's Floor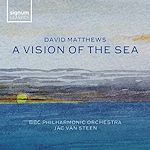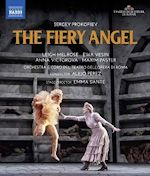 December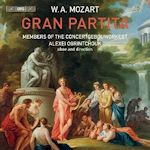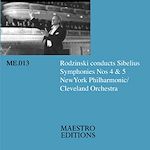 Rodzinski Sibelius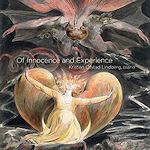 Of Innocence and Experience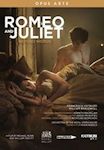 November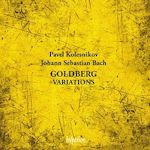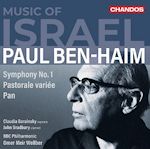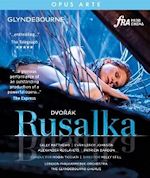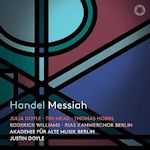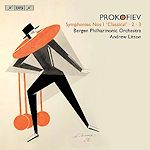 Symphonies 1, 2, 3