paid for
advertisements

---
100th birthday of Mieczyslaw Weinberg on December 8, 2019.
Renate Eggbrecht has recorded all 3 violin Sonatas
FOGHORN Classics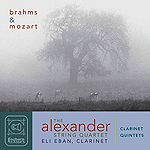 Mozart Brahms
Clarinet Quintets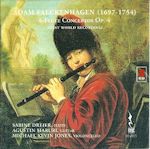 Falckenhagen Flute Concertos
www.emecdiscos.com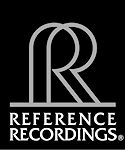 <! ends end of July>
new releases


Follow us on Twitter
Editorial Board
MusicWeb International
Founding Editor
Rob Barnett
Editor in Chief
John Quinn
Seen & Heard
Editor Emeritus
Bill Kenny
MusicWeb Webmaster
David Barker
Postmaster
Jonathan Woolf
MusicWeb Founder
Len Mullenger
Discs for review may be sent to:
Jonathan Woolf
76 Lushes Road
Loughton
Essex IG10 3QB
United Kingdom
Ph. 020 8418 0616
jonathan_woolf@yahoo.co.uk
---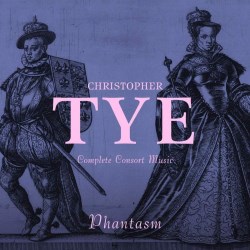 Support us financially by purchasing this from
Christopher TYE (c.1505-1573)
Complete Consort Music
Phantasm (Laurence Dreyfus (treble viol and director), Emilla Benjamin (treble and tenor viols), Jonathan Manson (tenor viol), Mikko Perkola (bass viol), Markku Luolajan-Mikkola (bass viol))
rec. 2016, Boxgrove Priory, Sussex
LINN RECORDS CKD571 [67:00]

Laurence Dreyfus's substantial booklet notes provide sterling service in bringing Christopher Tye's character and music into something more three-dimensional than usual. He usefully refers to past critics of Tye's music in pointing out its idiosyncrasies, and quotes Anthony à Wood's amusing summing-up of this eccentric figure: "Dr Tye was a peevish and humoursome man, especially in his latter dayes, and sometimes playing on the organ in the Chapel of Queen Elizabeth which contained much musick but little delight to the ear, she would send the verger to tell him that he play'd out of tune: whereupon he sent word that her eares were out of tune."

I greatly admired Phantasm's recording of William Lawes on Linn (review), and this release of Tye's complete consort music has an attractively clean and breezy feel, the buzz of the viols nicely captured in Boxgrove Priory's fairly intimate acoustic.

This release comes into almost direct competition with that from The Spirit of Gambo, which I much appreciated back in 2015 (review). The Spirit of Gambo takes a broader tempo in Christus Resurgens, which allows the dissonances to sing out more, Phantasm going a full 1/3rd full speed ahead and emphasising the optimistic nature of its subject. Phantasm's rhythm and articulation is clearer in the repeated notes of In nomine 'Cry'. Both capture the sighing nature of In nomine 'Rachel's weeping' and I quite like Phantasm's even texture out of which the melodic phrases emerge, through The Spirit of Gambo's more active 'messa di voce' makes for a more democratic polyphony.

The further I listen the trickier it seems to find a winner from between these two. Phantasm's playing is very beautiful, and the melodic expression and detail in articulation and harmonic balance makes for fascinating listening. Where I find The Spirit of Gambo's performances more convincing is in the contrast of mood and greater space given to inner voices, creating for instance in O lux beata Trinitas a solemn world out of which the swifter final section develops organically. Phantasm is good here as well, but with greater weight given to the lyrical upper part there seem to be dimensions below that are rather understated. In Nomine 'Trust' points out where the top and bottom voices can have a certain amount of interaction in Phantasm's recording, but the middle texture stays just that, texture. With The Spirit of Gambo this is more a conversation between all of the players, the inner voices still a gentler presence, but with just enough animation and articulation to make for a meaningful contribution.

Taste will dictate your own personal preference, but ultimately it has been the greater variety in colour and more earthy quality of The Spirit of Gambo that has held my interest in this remarkable music for longer. Phantasm's playing has a lovely and more celestial feel, and the expressive qualities in something like the two parts of Sit Fast unfold with sublime restraint. In the end I would however have preferred a stronger inner life to these performances; a bit less 'sostenuto' and a bit more grit in the oyster.

Dominy Clements

Contents
In nomine a4 [2:06]
In nomine 'Trust' [1:46]
In nomine 'Rachel's weeping' [2:25]
Dum transisset Sabbatum I [2:51]
Laudes Deo [1:23]
In nomine 'Free from all' [1:26]
In nomine 'Round' [1:53]
In nomine 'Weep no more, Rachel' [2:02]
In nomine 'Say so' [1:05]
In nomine 'Follow me' [1:45]
Christus resurgens [2:13]
In nomine 'Cry' [1:36]
Rubum quem [1:10]
In nomine 'Hold fast' [1:09]
In nomine 'Seldom seen' [1:42]
In nomine 'Re la re' [1:16]
Dum transisset Sabbatum III [4:13]
Sit fast (prima et secunda pars) [6:14]
In nomine 'Surrexit non est hic' [2:00]
In nomine 'Believe me' [1:22]
In nomine 'Report' [1:37]
In nomine a5 [1:53]
In nomine 'I come' [2:11]
Dum transisset Sabbatum II [4:18]
O lux beata Trinitas [2:42]
In nomine 'My death bed' [1:43]
In nomine 'Blameless' [2:12]
In nomine 'Farewell my good one forever' [1:09]
Dum transisset Sabbatum IV [3:03]
Amavit eum Dominus [2:34]
In nomine a6 [2:14]

Footnote
It has been pointed out that the two sets of "complete" consort music compared here do not have the same contents. The Linn includes "Dum transisset Sabbatum I-IV", while the the Musica Ficta "In pace in idipsum".

---
| | |
| --- | --- |
| | |
Donate and keep us afloat
New Releases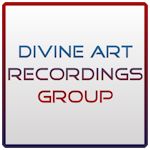 Click to see New Releases
Get 10% off using code musicweb10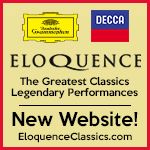 Recordings of the Month
August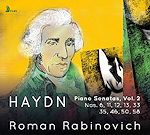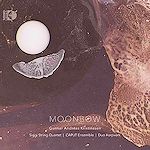 Gunnar Kristinsson Moonbow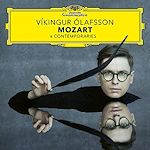 Mozart and Contemporaries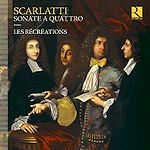 Scarlatttis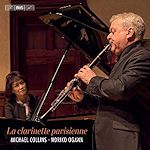 La clarinette Parisienne
July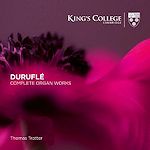 Complete Organ Works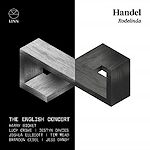 Rodelinda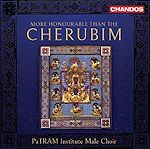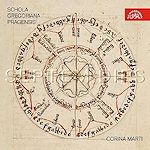 Septem Dies