Chopin Edition 17CDs
now available separately
£11 post-free anywhere

---
Recordings of the Month
September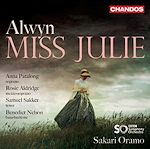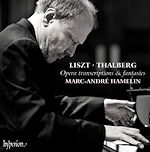 Opera transcriptions & fantasias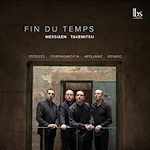 TAKEMITSU MESSIAEN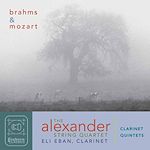 Mozart Brahms
Clarinet Quintets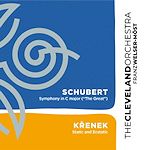 Schubert Symphony 9
August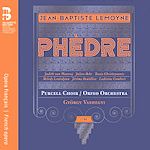 Jean-Baptiste LEMOYNE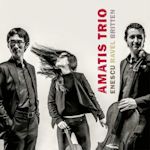 Enescu Ravel Britten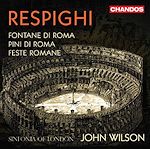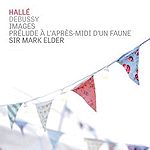 Debussy Images etc.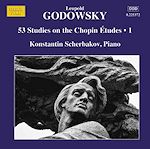 53 Studies on Chopin Études 1
Konstantin Scherbakov (piano)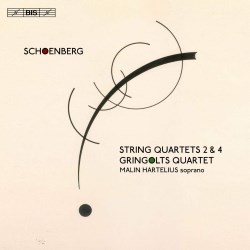 Support us financially by purchasing this from
Arnold SCHOENBERG (1874-1951)
String Quartet No.2 in F sharp minor, for string quartet and soprano, Op.10 (1907-8) [30:46]
String Quartet No.4 Op.37 (1936) [33:26]
Gringolts Quartet, Malin Hartelius (soprano)
rec. SRF Studio, Zurich, 2016
Reviewed in surround
BIS BIS-2267 SACD [64:59]

Schoenberg* wrote his 2nd Quartet several years after the groundbreaking early masterpiece Verklärte Nacht but the Quartet still seems to live partly in that world. The key figure in music, in Schoenberg's time, was Gustav Mahler. His departure to America was one of several events, along with marital problems, that disturbed Schoenberg's peace of mind and it appears he set to work on this piece to prove to himself that even if Mahler was deserting the European ship, as it seemed, Schoenberg was carrying on the work of ending expressionism and finding a new voice. Throughout the work one is reminded of the passionate outpourings prevalent not only in his earlier music but in that of Mahler, Zemlinsky, Schreker and the like. All these figures were breaking the bounds of tonal music. The first two movements of this 2nd String Quartet are turbulent and lyrical in turns. With the introduction of the soprano voice, brilliantly sung by Malin Hartelius, the fracture is exposed fully: in the third and fourth movements the vocal line seems to be pursuing its own agenda aided strongly by the gloomy words of Stefan George, whilst the strings churn away developing the material from the earlier movements. It is hard to imagine anything comparable in the quartet literature to this eventful and powerful work. Nothing could be further from the dry academic image conveyed by the label '12-tone-composer' with which Schoenberg has been categorised. It took Mahler a couple of years to reflect this level of modernism in his unfinished Tenth Symphony. Had Mahler lived, Schoenberg may well have marched confidently into Atonalism with Mahler at his side.

The Fourth Quartet comes from much later, 1936, when the composer lived in the USA, but whilst more explicitly occupying 12-tone territory, it is, as the sleeve note quotes from the Los Angeles Times, "less revolutionary than expected .... and it awakens feelings that are not far from those caused by euphony." Certainly it poses no more difficulties for the listener than the earlier work. The opening is very close to being a tune! Schoenberg is quite ready to break his own serialist rules by repeating notes from his tone-row out of strict order. Once more what comes over is a composer concerned with expression despite everything.

Of course, to achieve the best effect, this music has to be played as if it is perfectly straight forward, and no more problematic than the 19th century quartet repertoire. That is what the remarkable Gringolts Quartet achieves here. I have rarely heard a group performing such complex music as if it were, not exactly easy, but at least no harder than late Beethoven. This is a stellar performance and may well convince the listener not to be so frightened of atonal compositions. I recently reviewed Ilya Gringolts' Stravinsky disc and expressed enthusiasm for his playing. That skill most certainly extends to all four players. Their biographical note says they specialise in contemporary music and I can quite believe that they find Schoenberg not especially challenging to play. That said , their virtuosity is very clearly heard in this superbly recorded production engineered by another BIS regular, Marion Schwebel, apparently in conjunction with Swiss Radio in Zurich. Played back at a natural level this is yet another BIS triumph; Malin Hartelius' voice being caught with marked impact, as are the four string players.

The notes by Therese Muxeneder of the Arnold Schönberg Center, Vienna, are thorough and helpful, whilst the Kandinsky on the cover adds a graphic delight as well as reminding us that the two artists were in contact and indeed Kandinsky actually attend an early performance of the 2nd Quartet. The influence that had on the Russian is a story in itself but not here. Great stuff and another essential purchase.

Dave Billinge

*Note: my use of the spelling Schoenberg reflects the usage of the SACD notes, the use at the end of the German Schönberg references the organisation in Vienna where the commentator works.


---
| | |
| --- | --- |
| | |
Donate and keep us afloat
New Releases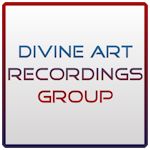 Click to see New Releases
Get 10% off using code musicweb10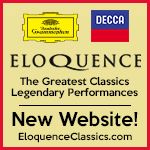 Special offer 50% off
15CDs £83 incl. postage


Follow us on Twitter
Editorial Board
MusicWeb International
Founding Editor
Rob Barnett
Editor in Chief
John Quinn
Seen & Heard
Editor Emeritus
Bill Kenny
MusicWeb Webmaster
David Barker
Postmaster
Jonathan Woolf
MusicWeb Founder
Len Mullenger