paid for
advertisements

<!- Forgotten to FEb 2023-->
FOGHORN Classics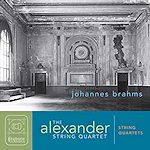 Brahms String Quartets

All Foghorn Reviews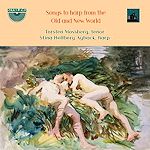 Songs to Harp from
the Old and New World

all Nimbus reviews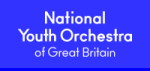 Follow us on Twitter
Editorial Board
MusicWeb International
Founding Editor
Rob Barnett
Editor in Chief
John Quinn
Contributing Editor
Ralph Moore
Webmaster
David Barker
Postmaster
Jonathan Woolf
MusicWeb Founder
Len Mullenger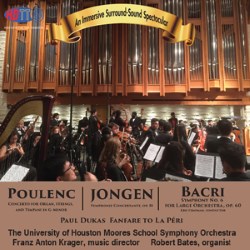 Paul DUKAS (1865-1935)
Fanfare pour précéder La Péri (1912)
Francis POULENC (1899-1963)
Concerto for organ, strings and timpani in G minor (1938)
Marie-Alphonse-Nicolas-Joseph JONGEN (1873-1953)
Symphonie Concertante Op.81 (1926)
Nicolas BACRI (b.1961)
Symphony No. 6 for large orchestra Op. 60 (1998)
Robert Bates (organ)
University of Houston Moores School Symphony Orchestra/Franz Anton Krager, Kris Chapman (Bacri)
rec. live, St John the Divine Episcopal Church, Houston Texas, USA, 29 April 2017
DTS-HD Master Audio 5.0 surround and 2.0 stereo 24bit reviewed in surround and spot checked in stereo
HDTT BD-A (no number)


As with the previous HDTT Blu-ray Audio disc I reviewed, this one was very short on facts about the recording. Searching the web for images of local churches matching those in the booklet eventually led me to the concert on 29th April 2017 in which this precise programme was performed at St John the Divine Episcopal Church in Houston by the UH Symphony. Organ enthusiasts will want full details of this Létourneau Organ, built 2005, which has 143 Ranks and 8356 pipes (full specification). There are extensive notes on the composers, the works and the performers. Oddly the disc lacks any timings and given the difficulty of accessing such information from Blu-ray audio discs it cannot be discovered unless one times each piece with a stop-watch.

Dukas' famous Fanfare was added to his ballet La Péri as a sort of brief overture. It became the only part of the score to achieve anything like regular performance. The brass of this fine student orchestra play with confidence and the recording allows it appropriate impact. The Poulenc, which bursts in after the Dukas with unseemly haste, is the one well known piece on the disc and a lovely piece it is with the composer in unusually serious mood. Robert Bates gives a bravura performance of the solo part and the strings and timpani support him with enthusiasm and accuracy.

What most disturbs me is the recording. Before continuing I should say that I re-ran the entire setup process for my surround system, knowing that John Proffitt is very keen that his recordings are heard at their best. I am fairly confident I have done that so far as I am able. The disc is described as "An Immersive Surround-Sound Spectacular". It is certainly that, though I would have expected deeper bass from the organ given it has plenty of 16 foot and 32 foot pipes. My system has two carefully set up sub-woofers and they ought to have revealed deeper notes. Apart from that, as a regular concertgoer I expect an orchestra in front of me and the organ to either occupy space behind and around it or possibly elsewhere in the building if the situation demands (see below). This recording seems to change perspective and at times a lot was going on behind me, from all participants. The audience applause comes from behind so the impression is given of a recorded concert, but that impression is not always maintained while the music is in progress. The photographs in the booklet include several taken in rehearsal as well as at the performance and I am sure some rehearsal takes could have been included. I found it aurally confusing. Call me old fashioned but surely an orchestra can't play and move around at the same time. A more conservative recording of the Poulenc is to be found on the old Erato issue from 1971 by Marie-Claire Alain and the ORTF Orchestra under Jean Martinon - quite well remastered to CD by Warner Classics - where the pedal notes are clear and the orchestra is more obviously in the performance. Being stereo, the participants are definitely in front of me, and they also take faster tempi which adds excitement. But this 46 year-old recording is no sonic spectacular, as the present most assuredly is. Dame Gillian Weir in St Augustine's Chapel ,Tonbridge, for Linn Records SACD, occupies one end of the chapel whilst the English Chamber Orchestra strings and timpani occupy the other. This was, at the time, regarded as a surround spectacular, and also a bit eccentric. It works well and does not confuse, the strings being beautifully clear. Conductor David Hill takes the work even faster than Martinon.

Jongen's Symphonie Concertante is not a work that appears on record very often. It is a substantial piece lasting around 35 minutes (but untimed on this issue as is everything else). The most striking characteristic of the work is the fact that the organ has as substantial a role as the orchestra and they often play together. This makes for serious balance problems since an organ can quite easily drown out an orchestra. This need not be the case in a recording because the engineer can step in to aid audibility. Regrettably this is where I had problems because, possibly as a result of trying to avoid interference in the process, this recording does not give the orchestra enough prominence. The result when both are playing loudly is that the organ wins. The Moores School orchestra probably play very well but I could not always tell what was being played. One can adopt the Beecham suggestion and just enjoy the noise it makes but, unfamiliar as I am with this work, I suspect it has more to offer than comes over here. Some have suggested that it is a very fine piece. I still don't know.

The contrast with the excellently clear recording of the final work, Bacri's Symphony No.6, is quite stark. One can express an opinion about the Bacri because it is all audible. The work is very short at around 12 minutes. It makes effective use of the orchestra with wide dynamics and the use of every timbre from delicate percussion sounds to some extremely loud drum rolls. I listened three times to the piece and was able to hear some modern effects like tone clusters but by and large this is easy to hear if somewhat without obvious character or a sense of direction. I recently encountered the music of Karayev which was similarly unknown to me. He also makes use of hugely varied orchestral colouring but adds some extremely catchy tunes which drag one back to hear it again. Bacri may write melodies elsewhere in his output but he uses none in this short piece and for me the journey from start to finish left me none the wiser.

I was very impressed by the recent Respighi disc from HDTT and approached this issue with high expectations. This one is much more of a mixed bag. The Poulenc is good but not helped by the surround recording which obscures some orchestral lines. The Jongen left me wishing to hear a different performance not because this one was necessarily lacking but because I could not really extract the piece from the wash of impressive sound. The Bacri is very well recorded and suffers much less, maybe because the organ is silent. As a final test I tried the Bacri in stereo only. It was much clearer. Make of that what you will.

Dave Billinge

Footnote
It seems I was sent a pre-publication copy of the disc notes. Having now received the proper version I can confirm that recording information with venue, dates etc. is present along with a paragraph about the approach to recording these pieces. Timings however, are still lacking.
---
| | |
| --- | --- |
| | |
Donate and keep us afloat
New Releases


<!- cpo end March 2023 --> all cpo reviews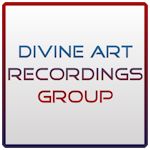 Click to see New Releases
Get 10% off using code musicweb10
All Divine Art reviews
<! apr 12 months Nov 22 - Oct 23 -->