TROUBADISC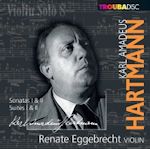 <!- December 2018 -->
colourful imaginative harmony
Renate Eggebrecht violin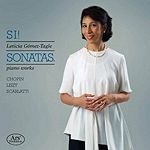 Leticia Gómez-Tagle
Chopin, Liszt, Scarlatti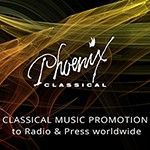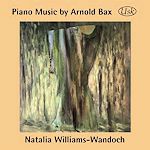 Bax Piano Music
---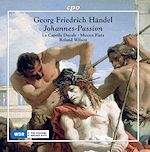 Superior performance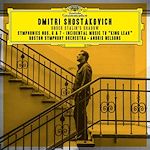 Shostakovich 6&7 Nelsons
Notable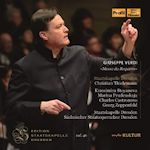 Verdi Requiem Thielemann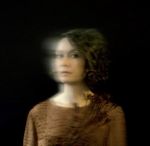 Marianna Henriksson
An outstanding recital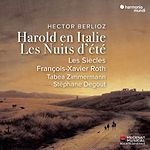 this terrific disc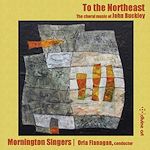 John Buckley
one of my major discoveries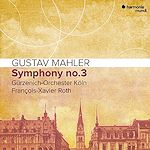 François-Xavier Roth
A game-changing Mahler 3
........................................
Bryden Thomson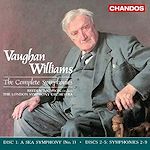 Symphonies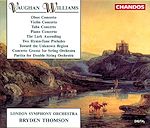 Vaughan Williams Concertos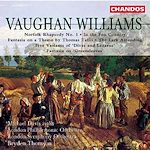 RVW Orchestral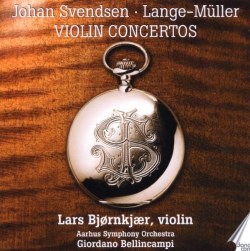 Support us financially by purchasing this from
Johan SVENDSEN (1840-1911)
Violin Concerto in A, Op. 6 (1869-70) [31:09]
Romance, Op. 26 (1881) [7:31]
Peter Erasmus LANGE-MÜLLER (1850-1926)
Violin Concerto in C, Op. 69 (1904) [25:58]
Lars Bjørnkjær (violin)
Aarhus Symphony Orchestra/Giordano Bellincampi
rec. Frichsparken, Aarhus, Denmark, January 2007
DANACORD DACOCD662 [64:57]

These concerti, by Danish composers of the second tier -- although the record companies occasionally feint at promoting Svendsen -- are immensely enjoyable in their mildly retrograde way. Both composers favour the Wagnerian grand gesture in their dignified tuttis, alongside a ruminative lyricism that can turn soft-edged. The music falls agreeably on the ear, but you'd never guess what else was going on in the musical world at the time. (By 1904, the year Lange-Müller's score appeared, Mahler had already completed his first six symphonies!)

Svendsen opens his concerto with a solemn, majestic orchestral introduction, complete with little chorales for woodwinds and horns, setting off the soloist's improvisatory, rhapsodic entry. The second theme, uttered on the violin's low strings, is heartfelt. Later, there are some nice whirling figures for the soloist, under which, at 11:08, the harmony takes a mysterious turn.

The Andante begins with another solemn chorale. After a flowing, meditative violin solo, the orchestra ushers in a more affirmative passage at 2:18. An episode with "oom-pah" strings at 3:16 feels salonish, and the tutti at 4:59 is mere fustian. The chamber episode at 5:28, however, is graceful and serene; the orchestral recap at 6:37 is firm; and the "oom-pah"s work more naturally in the coda. The Finale is a buoyant 6/8.

Svendsen's Romance is pleasant, though ultimately slight. After a searching, bittersweet introduction, the broad solo line -- "recalls Bruch," I was going to say, but that composer's own great, backward-looking violin works appeared only a few years earlier! A more agitated section, at 2:15, incorporates a few vaguely French turns of phrase and chord.

Lange-Müller's concerto comes off, overall, less well than Svendsen's. Its less formal structure -- it's been called a fantasia rather than a concerto, according to the booklet -- isn't necessarily a problem, if the succession of episodes can sustain attention. The first movement is effective. Its proclamatory introduction is, like Svendsen's, a Grand Statement, but its string-dominated sonority renders it less insistent, easier to like. The violin shortly introduces the first theme, which grows surging and impassioned. There's a dancing second subject with pizzicato afterbeats, a nice dialogue with the oboe, and a squarer, folk-like episode with marked dotted rhythms.

The other two movements don't come off quite so well. The ruminative, affecting "slow" movement -- it's marked Allegretto sostenuto -- turns busy at 1:33, but goes nowhere; the ebullient, unpretentious Allegro giocoso finale similarly stalls at the segmented dialogue between the solo violin and pizzicatos at 3:15. In each case, however, there's enough rhythmic momentum to ride past the rough patches.

I'd have preferred a fuller-toned soloist: Lars Bjørnkjær's clean, thinnish sound lacks depth and purely sensual appeal. He is, however, an adept player and a committed advocate, inflecting the phrases with style. He brings an incisive attack to the opening movement of Svendsen's concerto; in the Finale, he transitions seamlessly from the scampering rhythms of the first theme to the lyrical, aspirational breadth of the second. Lange-Müller's arpeggiated figures go with plenty of dash.

Giordano Bellincampi's conducting is musical, supportive, and occasionally perceptive, weighting Svendsen's dactylic finale, for example, to give it real substance. He draws sensitive phrasing from the responsive Aarhus orchestra, but some of the woodwind contingent sound a bit wheezy. This turns a few of Svendsen's tuttis fuzzy, and slights the main theme at 5:52 of Lange-Müller's opening movement. The recording is clear enough.

Lovers of Romantic violin music - I consider myself one, despite my strictures - will want this, especially as I don't expect much competition for either major score.

Stephen Francis Vasta
Stephen Francis Vasta is a New York-based conductor, coach, and journalist.

---
| | |
| --- | --- |
| | |
We are currently offering in excess of 51,000 reviews
Donate and keep us afloat
New Releases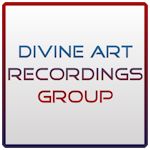 Special offer 50% off
15CDs £83 incl. postage




Follow us on Twitter
Editorial Board
MusicWeb International
Founding Editor
Rob Barnett
Editor in Chief
John Quinn
Seen & Heard
Editor Emeritus
Bill Kenny
MusicWeb Webmaster
David Barker
Postmaster
Jonathan Woolf
MusicWeb Founder
Len Mullenger