TROUBADISC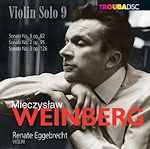 <!- December 2018 -->
A most rewarding CD
Renate Eggebrecht violin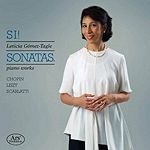 Leticia Gómez-Tagle
Chopin, Liszt, Scarlatti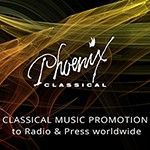 ---

Acte Prealable returns
with New Releases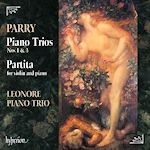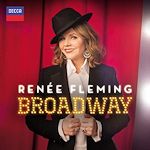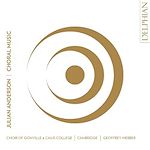 Anderson Choral music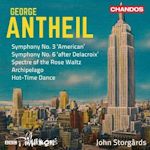 colourful and intriguing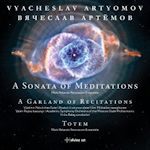 Artyomov
Pekarsky Percussion Ensemble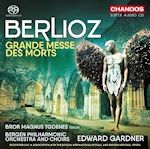 one of Berlioz greatest works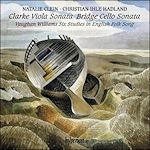 Rebecca Clarke Frank Bridge
High-octane performances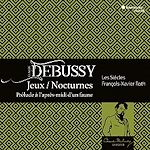 An attractive Debussy package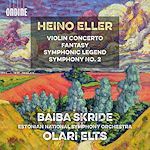 immaculate Baiba Skride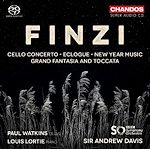 eloquent Cello Concerto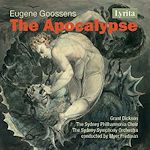 tension-filled work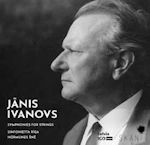 well crafted and intense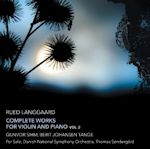 Laangaard
another entertaining volume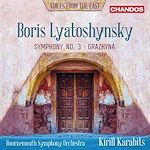 reeking of cordite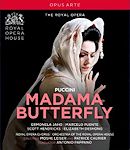 Pappano with a strong cast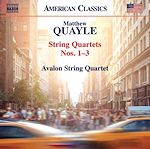 imaginatively constructed quartets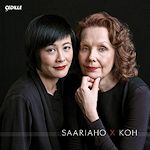 the air from another planet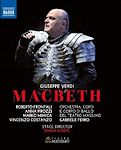 vibrantly sung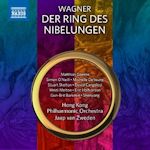 NOT a budget performance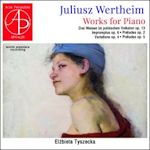 very attractive and interesting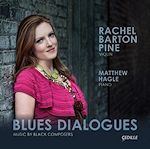 finesse and stylistic assurance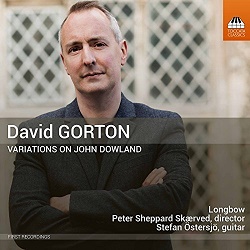 Support us financially by purchasing
this through MusicWeb
for £10.50 postage paid world-wide.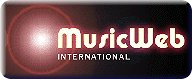 John DOWLAND (1563-1626)
Flow my teares, fall from your springs (1600, arr. David Gorton 2013)* [3:55]
David GORTON
Lachrymæ Variations (2014)* [23:58]
Thomas MORLEY (1557/8-1602)
Pavana and Galiarda (c.1590, arr. Gorton 2015)* [6:20]
John DOWLAND
Forlorn Hope Fancy (c.1590, arr. Stefan Östersjö 2010)** [3:23]
David GORTON
Forlorn Hope (2011)** [21:31]
John DOWLAND, set William BYRD
Pavana Lachrymæ (c.1600, arr. Gorton 2013)* [4:04]
Longbow/Peter Sheppard Skærved*
Stefan Östersjö (eleven-string alto guitar)**
First Recordings
rec. All Souls Church, East Finchley, 25 June 2015 (Lachrymae Variations); Aldbury Parish Church, 16 March 2016 (Dowland, Morley, Dowland/Byrd); and Malmö Academy of Music, 13–14 August 2015 (Forlorn Hope Fancy, Forlorn Hope). DDD.
Reviewed as streamed from Qobuz and Naxos Music Library and downloaded in 24/96 quality from eclassical.com. No booklet.
TOCCATA TOCC0396 [62:22]

The twentieth century has been dubbed The Age of Anxiety but the seventeenth runs it pretty close. One of the best sellers of the period was Richard Burton's Anatomy of Melancholy, while John Aubrey asserts in the introduction to his Brief Lives that he was melancholy in the womb. At the beginning of the century John Dowland made melancholy his musical calling card, famously playing on his name in one piece: Semper Dowland semper dolens – Dowland always lamenting.

Dowland's most famous instrumental piece is the pavan called Lachrymæ, tears, which was arranged and imitated by several contemporaries and which he worked into a set of variations: Lachrimæ or Seaven Teares. The most recent recording of these and one of the best comes from Phantasm and Elizabeth Kenny on Linn CKD527. You'll find details about the music and some other very fine performances in my review and that of Stephen Barber.

The Toccata recording is topped and tailed with arrangements of the Lachrymæ theme, first as it was worked into the song Flow my teares and finally as it first appeared in the original pavan. These are comparatively straight arrangements as are those of the Morley pavan and galiard and the Forlorn Hope Fancy, the latter performed on an 11-string guitar, sounding not unlike the lute or theorbo.

David Gorton's set of variations, like Dowland's, falls into seven sections. It too begins with a fairly straight statement of the theme but even here there are hints of more advanced things to come and as the piece progresses the anxiety of four hundred years ago begins to relate more and more to its present-day equivalent.

At this point I sense those of an ultra-conservative musical disposition beginning to think that this may not be for them. I urge them at least to listen to the music, either from the previews variously available online or, preferably, to the complete work as available for streaming from Naxos Music Library or Qobuz. I can assure them, however, that there's nothing to become alarmed about: I enjoyed the work and I'm not exactly a friend of the avant-garde. If anything, Benjamin Britten's Lachrymae, Op.48, is a tougher work, whether in its original viola and piano form or in the orchestral arrangement. (Linn CKD478 – review – or Chandos CHAN10671: Recording of the Month – review). Dowland's original must in many ways have been at least as hard to absorb for his contemporaries.

The variations on Forlorn Hope, played on the 11-string guitar are much harder to take, with rather more crashes and bangs that take us further away from the original and I'm afraid that I missed the references to contemporary politicians. Here I do recommend the timorous to sample before-hand or to be prepared to take this tougher piece for the sake of the rest. I'm afraid that I must report a similar reaction to the only other album of David Gorton's music that I've heard: Orfordness and other works on Divine Art Métier MSV28550 – review – much as I applaud the entrepreneurism of Toccata and Divine Art in making such music available.

The performances of the string pieces by Longbow and of the guitar pieces by Stefan Östersjö make a very good case for the music, none of it easier to play than it is to absorb. The recording is good, too, and the notes are helpful and informative. They were not initially available from any of the streaming or downloading sites: I'm grateful to Martin Anderson of Toccata for supplying them in pdf format.

I've only just caught up with another Toccata enterprise, the neglected music of Charles O'Brien. Volume 3 – review pending – offers the shorter version of the Ellangowan Overture, Op.10, with the Waltz Suite, Op.26 and Suite Humoristique, Op.8 (TOCC0299). Like the earlier volumes (TOCC0262 – review – and TOCC0263 – review) it's well performed by the Liepāja Symphony Orchestra conducted by Paul Mann and it should warm the cockles of the hearts of traditionalists not yet ready for Gorton's music. The overture should appeal to lovers of Bruch's Scottish Fantasy, Mendelssohn's Scottish Symphony, or, especially, Hamish MacCunn's Land of the Mountain and Flood.

For me Gorton's Dowland-inspired programme offers a recording of two halves, well worth considering for the more approachable of them. Hearing the streamed version was at least persuasive enough to prompt me to download the 24-bit version from eclassical.com.

Brian Wilson

John DOWLAND (1563-1626) arr. David GORTON (b.1978) Flow my teares; Pavana Lachrymæ; David GORTON Lachrymæ Variations; Forlorn Hope - Longbow/Peter Sheppard Skærved; Stefan Östersjö (guitar) rec. 2015-2016 TOCCATA TOCC0396 [62:22] [BW] A recording of two halves, well worth considering for the more approachable of them.


---
| | |
| --- | --- |
| | |
We are currently offering in excess of 50,400 reviews
Donate and keep us afloat
New Releases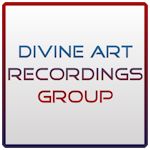 <!-eloquence closes end Jan 2019 extended end Feb->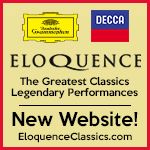 Special offer 50% off
15CDs £83 incl. postage




Follow us on Twitter
Editorial Board
MusicWeb International
Founding Editor
Rob Barnett
Senior Editor
John Quinn
Seen & Heard
Editor Emeritus
Bill Kenny
Editor in Chief
Vacant
MusicWeb Webmaster
David Barker
MusicWeb Founder
Len Mullenger