paid for
advertisements

<!- Forgotten to FEb 2023-->
FOGHORN Classics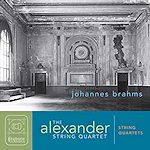 Brahms String Quartets

All Foghorn Reviews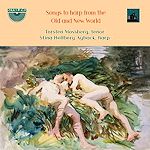 Songs to Harp from
the Old and New World

all Nimbus reviews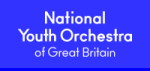 Follow us on Twitter
Editorial Board
MusicWeb International
Founding Editor
Rob Barnett
Editor in Chief
John Quinn
Contributing Editor
Ralph Moore
Webmaster
David Barker
Postmaster
Jonathan Woolf
MusicWeb Founder
Len Mullenger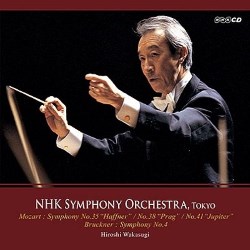 Wolfgang Amadeus MOZART (1756-1791)
Symphony No. 35 in D major, K385 Haffner (1783) [18:35]
Symphony No. 38 in D Major K504 Prague (1786) [31:51]
Symphony No. 41 in C major, K551 Jupiter (1788) [32:26]
Anton BRUCKNER (1824-1896)
Symphony No. 4 in E flat major Romantic (version 1878/80 edited Nowak) [64.16]
NHK Symphony Orchestra/Hiroshi Wakasugi
rec. live 27 June, 1986 (Bruckner), 18 May, 1995 (Mozart), NHK Hall, Tokyo
KING INTERNATIONAL KKC2108 [73:23 + 75:37]

Although they were recorded in concert nine years later, the three Mozart symphonies offered here serve as an appropriate leading partner to Bruckner's "Romantic" symphony, played as they are in a bold, unrepentantly Big Band style which I suspect would have heartily pleased the composer himself had he been able to hear them performed by such a large orchestra on modern instruments. The sound is gratefully rich in bass and timpani and conveys the immediacy of the concert hall as well as any recording can; Wakasugi directs with real drive and energy but gives the minuettos a beguiling lilt to complement the momentum of the Presto and Allegro movements.

The Bruckner symphony is similarly driven and energised, played with ample weight and impetus, enhanced by the sturdy bass line already heard in the Mozart. Despite the gravitas of Wakasugi's phrasing, his speeds are on the brisk side, almost identical to those of Karajan, and there is no sense of stasis or indulgence; in fact, the mood here recalls a kinship with another sylvan-pastoral symphony, Mahler's First which also conjures up aural impressions of hunting, forests, birdsong within a chivalric, hyper-Romantic sensibility. The difference between Wakasugi's and Karajan's approaches lies in the latter's command of a more responsive orchestra which is more able to execute its conductor's bidding and play with subtlety and nuance in quieter passages. The NHK are thrillingly gung-ho but not as refined or virtuosic, and thus unable to grade dynamics as smoothly and sophisticatedly as the Berlin Philharmonic. There is the occasional split note from the horns and slight lapses in intonation from the trumpets but no more than is tolerable in a single take of a live performance. Ambient noise is minimal with very little audience intrusion.

This is a very direct performance; thus, the Andante is marginally lacking in some of the mystical ambience Karajan generates but still serene and mesmeric, beautifully controlled and shaped. The coda to the finale is especially imposing; ultimately this performance emerges as highly satisfying in its unfussiness and replete with the Schwung the music demands.

Ralph Moore

This review commissioned by and reprinted here by kind permission of The Bruckner Journal.


---
| | |
| --- | --- |
| | |
Donate and keep us afloat
New Releases


<!- cpo end March 2023 --> all cpo reviews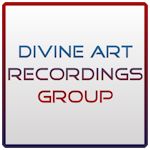 Click to see New Releases
Get 10% off using code musicweb10
All Divine Art reviews
<! apr 12 months Nov 22 - Oct 23 -->