Yes we are selling
Acte Préalable again!
£11 post-free

we also sell Skarbo


and Oboe Classics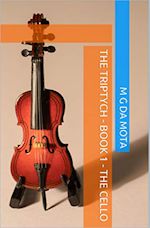 Book 1 Book 2 Book3
Mota The Triptych: -Website
WYASTONE releases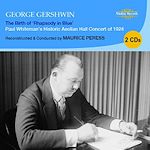 The Birth of Rhapsody in Blue
A superlative recreation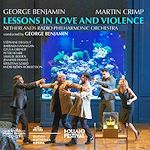 such a success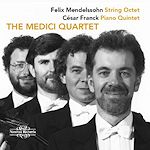 An outstanding performance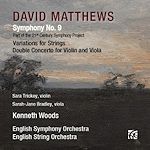 make acquaintance without delay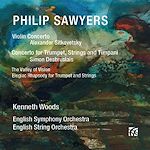 Violin Concerto
This is an impressive disc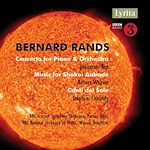 Strong advocacy
for a British composer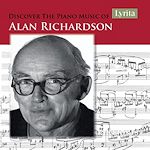 Piano Music - Martin Jones
agreeably crafted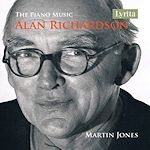 Piano Music 5CDs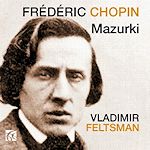 Consistently fine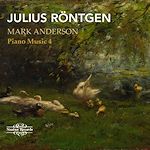 Rare and interesting repertoire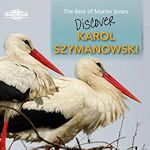 An excellent introduction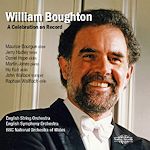 A Celebration on Record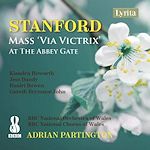 An issue of importance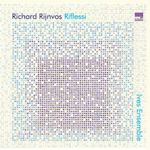 Richard RIJNVOS
A splendid disc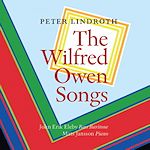 both enlightening and rewarding
additional review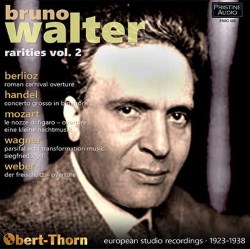 Bruno Walter Rarities - Volume 2
Hector BERLIOZ (1803-1869)
Roman Carnival Overture, Op. 9 (1844) [8:44]
Richard WAGNER (1813-1883)
Parsifal (1882): Transformation Music, act 1 [4:40]
Siegfried Idyll (1870) [17:12]
Wolfgang Amadeus MOZART (1756-1791)
Le nozze di Figaro (1786) – Overture [4:03]
Serenade No. 13 in G major, K525, "Eine kleine Nachtmusik" (1787) [15:08]
George Frederick HANDEL (1695-1759)
Concerto grosso in B minor, Op. 6/12 (HWV330) (1739) [13:53]
Carl Maria von WEBER (178-1826)
Der Freischütz: Overture (1821) [8:51]
rec. 1923-1938
PRISTINE AUDIO PASC492 [72:28]


The first volume of Bruno Walter rarities on the Pristine Audio label concentrated on Walter's American years (reviewed by Jonathan Woolf here). Volume Two goes back further, to the pre-war years.

Berlioz's Roman Carnival Overture is one of the earliest recordings we have of Walter. It was omitted in error from Pristine's two volumes of Walter's acoustic Polydors (PASC 142 and 342) and so appears here instead. This is the only recording Walter made of this piece, and the performance is eloquent, with a great sense of cantabile for those heavenly melodies. Made in 1923 in Berlin, there are inevitable sonic compromises to be made, but Obert-Thorn's transfer holds great detail, in addition to holding together (sometimes just) at the climaxes. The disc is taken from a Grammofon/Polydor original; the recording date given by Pristine is "August 28 & 30 or October 8/9, 1923".

The recording has even more of a challenge with Wagner's first act Transformation Music from Parsifal with the Royal Philharmonic Orchestra. Walter finds just the right tempo to suggest the idea of change in the theatre (change both mystical and, in the sense of scene change, practical). This is a transfer from an English Columbia (L 1745), and is magisterially done, as is the 1925 performance. The bells towards the end have real presence. Mood contrast comes from an exquisitely tender Siegfried Idyll, again with the RPO and recorded just the week before. The recording for the latter piece is wonderfully balanced and warm (La Scala Studios, London, which was on Charlotte Street, as opposed to Petty France, London, for the Transformation Music). There is a pastoral feel to the woodwind pairs' pipings, and throughout it is Walter's sensitivity to the harmonic workings that is so compelling. There is terrific discipline from the strings before the long horn solo; it is just prior to this that Walter takes the piece from its pastoral setting into more dramatic territory, to fine effect. String detail is magnificently rendered throughout, and surfaces are gloriously silent. The sense of the music both stretching and brightening towards the end is palpable, with the harmonies positively aglow.

Pristine Audio has something of a coup in the first release (from a test pressing) of a Mozart Le Nozze di Figaro Overture from Walter. This is a piece he excelled in, his interpretations fizzing away like an effervescent vitamin pill, and this one is no exception. The "Mozart Festival Orchestra" (= Paris Conservatoire Orchestra) is neat enough without having the unanimity of ensemble of his later Columbia performances. He revisited Eine kleine later, too (including versions from Vienna, San Francisco and Stockholm, so it is fair to say he travelled the world with this piece); here is the very first take, the British Symphony Orchestra in May 1931 in Central Hall, Westminster. Neat and always musical, with the odd agogic that today raises an eyebrow, one has to admire the integrity of Walter's reading. The Romanza is an adagio here, but a beautifully shaded one; the Menuetto again what feels today like on the slow side and a touch ponderous. The finale has a lovely light step though.

Handel and Walter might not seem natural bedfellows (although there is an NBC broadcast also of No. 6 from the same set dating from 1940), and indeed there is a Mahlerian heft on occasion to the lower strings that might not be amiss in a slow movement by that latter composer. That said, Walter still finds eloquence here; he even includes a harpsichord continuo, by no means the accepted thing to do at the time of recording. The flow of the central movement (of five), the "Larghetto e piano," is delicious. If the final allegro is a touch cumbersome at times, this remains an enjoyable as well as a valuable document.

Finally, Weber's Freischütz Overture, again with the Paris Conservatoire Orchestra. No missing the very French vibrato on the horn quartet in the opening section, tourists in the shadows and half-lights of Weber's very Germanic forest. The main body of the overture seems a little workmanlike and in a hurry (it was spread over two sides originally instead of there, which might well have been a factor). The huge orchestral chords towards the end could rightly be described as "bright" here, but it is the unanimity of approach, the discipline from all angles, that stands out here.

A fascinating compilation, beautifully transferred by Mark Obert-Thorn.

Colin Clarke

Previous review: Jonathan Woolf

Performance details
Berlioz
Berlin Philharmonic Orchestra
rec. Berlin 1923
Wagner
Royal Philharmonic Orchestra
rec. Petty France Studios, London, November 25, 1925 (Parsifal), La Scala Theatre, London, November 19, 1926 (idyll)
Mozart
Mozart Festival Orchestra (Figaro), British Symphony Orchestra (serenade)
rec. Paris, June 14, 1928 (Figaro), Central Hall, Westminster, London, May 21, 1931 (serenade)
Handel & Weber
Paris Conservatoire Orchestra/Bruno Walter
rec. Théâtre Pigalle, Paris, France, May 1938.


---
| | |
| --- | --- |
| | |
We are currently offering in excess of 52,000 reviews
Donate and keep us afloat
New Releases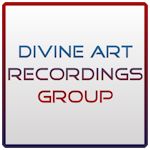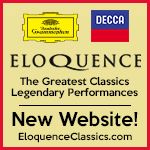 Special offer 50% off
15CDs £83 incl. postage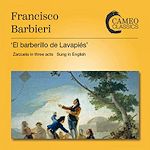 a vibrant slice of life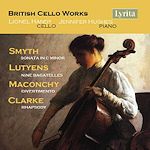 BRITISH CELLO WORKS
stylistically assured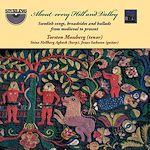 About Every Hill and Valley
Swedish Songs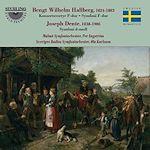 Hallberg and Dente
interesting and most welcome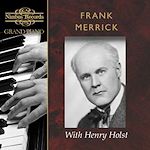 An inspired partnership
additional review


Follow us on Twitter
Editorial Board
MusicWeb International
Founding Editor
Rob Barnett
Editor in Chief
John Quinn
Seen & Heard
Editor Emeritus
Bill Kenny
MusicWeb Webmaster
David Barker
Postmaster
Jonathan Woolf
MusicWeb Founder
Len Mullenger