£11 post-free anywhere
Normal service resumed
---
Recordings of the Month
July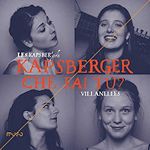 KAPSBERGER
Che fai tù? - Villanelles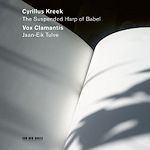 Cyrillus KREEK
The suspended harp of Babel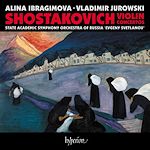 SHOSTAKOVICH
violin concertos - Ibragimova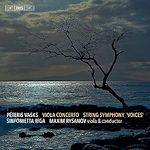 Peteris VASKS
Viola concerto - Maxim Rysanov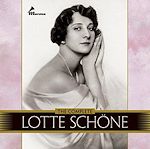 The Complete Lotte Schöne
June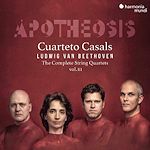 Beethoven String Quartets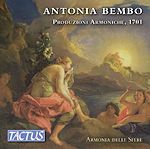 Produzioni Armoniche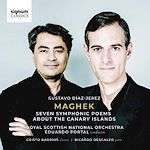 Seven Symphonic Poems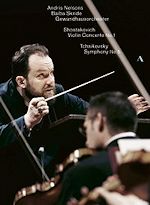 Shostakovich VC1 Baiba Skride
Tchaikovsky Symph 5 Nelsons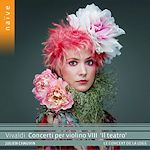 Vivaldi Violin Concertos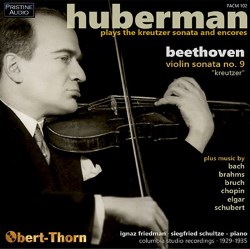 Ludwig van BEETHOVEN (1770-1827)
Violin Sonata No.9 in A major, Op.47 Kreutzer (1803) [31:46]
Johann Sebastian BACH (1685-1750)
Violin Sonata No.2 in A minor: Andante, BWV1003 [3:52]
Violin Partita No.1 in B minor: Sarabande and Double, BWV 1002 [4:08]
Chorale Prelude: Nun komm der Heiden Heiland, BWV62 arr Huberman [4:53]
Orchestral Suite No.3 in D: Air, BWV 1068 arr. Wilhelmj [4:19]
Franz SCHUBERT (1797-1828)
Ave Maria, D839 arr. Wilhelmj [4:27]
Moment Musical No.3 in F minor, D780 arr. Auer [2:01]
Fryderyk CHOPIN (1810-1849)
Waltz in C sharp minor, Op.64 No.2 arr. Huberman [3:07]
Waltz in G flat, Op.70 No.1 arr. Huberman [2:25]
Nocturne in E flat, Op.9 No.2 arr. Hochstein [3:02]
Max BRUCH (1838-1920)
Kol Nidrei, Op.47 [5:01]
Edward ELGAR (1857-1934)
La capricieuse, Op.17 [4:19]
Bronislaw Huberman (violin)
Ignaz Friedman (piano: Beethoven)
Siegfried Schultze (piano)
rec. 1929-35, London and Vienna
PRISTINE AUDIO PACM102 [78:06]


Pristine has been doing much restorative work on behalf of Huberman's recorded legacy. Both Pearl and Biddulph were formerly central players in propagating his art – the latter in particular issued two twofers that restored a tremendous swathe of pre-electric recordings, always the trickier part of his discography to collate. Pristine hasn't touched the Brunswicks yet or indeed those fascinating Dawn of the Century cylinders – let's hope they do - but for now one can content oneself with the familiar Columbia recordings made, in this case, overwhelmingly in London between 1929 and 1935.

The 1930 Kreutzer Sonata with fellow Pole Ignaz Friedman is the most well-known of the pieces included and it's been reissued several times. You can find it, for example, on volume 4 of Naxos's Friedman edition (8.110736) where the bonus is an alternative take of side one of the first movement. That transfer was by Ward Marston but the hum that afflicted it is not replicated in this transfer by Mark Obert-Thorn which proves a far superior listening experience. Biddulph – if you can find it – has reissued Huberman's first 1925 recording of the sonata with Siegfried Schultze but that was over six 78-sides and repeats had to be jettisoned. The Huberman-Friedman recording is a famous collaboration, a meeting of Titans, in which improvisatory-sounding flair and razory intensity conjoin to generate a passionate frisson seldom to be encountered in the recording studios of the time or indeed any time. This is vivid, powerfully projected playing, assertive, personalised and full of depth. Huberman's idiosyncratic and anachronistic tonal production – allied to his extravagant downward portamenti – mean that his style is decided late nineteenth-century in orientation whilst Friedman, for all his own personalisation, sounds the more modern player. Yet it all works. In his biography of the pianist, Allan Evans repeats a possibly apocryphal story that the two players clashed in the studio, Huberman accusing Friedman of playing too loudly (the fiddler's complaint throughout history – unless the fiddler is Adolf Busch) and the pianist responding by using the short stick but proceeding to play even louder. The remarkable thing is that after this recording the two men never performed together. So, if you're looking for gutsy immediacy crackling with temperamentally balanced intensity, this recording shows just what electric recording could do in 1930.

This release was Columbia's first Kreutzer since the Sammons-Murdoch of a few years earlier – which is also on Pristine. Not so well balanced in the Wigmore Hall, the earlier recording is a true pairing of ensemble equals and a must-hear performance. Come to that, Columbia's rival HMV had the Thibaud-Cortot and the Menges-de Greef on its books, so record collectors were spoiled for choice.

The 78 'singles' have been sensibly grouped by composer. Therefore, there's eloquent Bach – the Vienna recordings present movements from the Sonatas and Partitas and they do indeed, as Obert-Thorn comments, make one wish Huberman had at least recorded some complete Bach works. They're tantalising examples of his selfless nobility. His viola tone comes to the fore in the Air, and it's good to hear two of his Chopin arrangements, albeit the Waltz in C sharp minor is heard in rather muffly sound. You would always want to hear him in Brahms – before whom he famously played as a boy – and then there's the interesting case of Elgar's La capricieuse which is played very differently to those artists of digital scintillation, Heifetz and Příhoda.

This is an excellent release - albeit much of it will be familiar to collectors – not least because of the generally high level of the restorations. Now – Brunswicks, please.

Jonathan Woolf

Note
At the time of publication, the Pristine Classical website had been offline for a few weeks due to server problems. The temporary home page provides ordering information.

---
| | |
| --- | --- |
| | |
Donate and keep us afloat
New Releases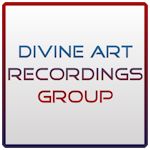 Click to see New Releases
Get 10% off using code musicweb10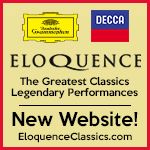 Special offer 50% off
15CDs £83 incl. postage


Follow us on Twitter
Editorial Board
MusicWeb International
Founding Editor
Rob Barnett
Editor in Chief
John Quinn
Seen & Heard
Editor Emeritus
Bill Kenny
MusicWeb Webmaster
David Barker
Postmaster
Jonathan Woolf
MusicWeb Founder
Len Mullenger