paid for
advertisements

<!- Forgotten to FEb 2023-->
---
100th birthday of Mieczyslaw Weinberg on December 8, 2019.
Renate Eggbrecht has recorded all 3 violin Sonatas
All Troubadisc reviews
FOGHORN Classics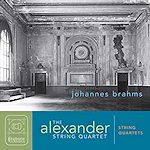 Brahms String Quartets

All Foghorn Reviews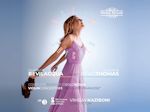 Clarissa Bevilacqua plays
Augusta Read Thomas
all Nimbus reviews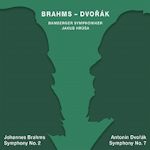 Brahms 2 Dvorak 7
all tudor reviews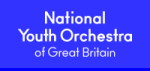 Follow us on Twitter
Editorial Board
MusicWeb International
Founding Editor
Rob Barnett
Editor in Chief
John Quinn
Contributing Editor
Ralph Moore
Webmaster
David Barker
Postmaster
Jonathan Woolf
MusicWeb Founder
Len Mullenger
Discs for review may be sent to:
Jonathan Woolf
76 Lushes Road
Loughton
Essex IG10 3QB
United Kingdom

jonathan_woolf@yahoo.co.uk
---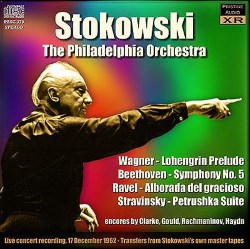 Stokowski in Philadelphia
Richard WAGNER (1813-1883)
Lohengrin: Prelude, Act III (1845-7) [3:37]
Ludwig van BEETHOVEN (1770-1827)
Symphony No. 5 in C minor, Op. 67 (1806-8) [33:17]
Maurice RAVEL (1875-1937)
Alborada del gracioso (1918) [6:59]
Igor STRAVINSKY (1882-1971)
Petrushka: Suite (1910-11) [16:53]
Jeremiah CLARKE
Trumpet Prelude (c. 1700; arr. Stokowski) [2:29]
Morton GOULD
Latin-American Symphonette: Guaracha (1933) [3:48]
Sergei RACHMANINOV (1873-1943)
Prelude in C-sharp minor, Op. 3, No. 2 (1892; arr. Stokowski) [4:49]
Franz Joseph HAYDN (1732-1809)
Symphony No. 45 in F-sharp minor: Finale (1772) [8:54]
Philadelphia Orchestra/Leopold Stokowski
rec. live, Academy of Music, Philadelphia, December 1962
PRISTINE AUDIO PASC379 [79:20]


I glanced too hastily at the cover art: "Stokowski [/] The Philadelphia Orchestra", on Pristine Audio -- it's a well-refurbished monaural recording, right? As the program started, I heard a surprisingly strong radio announcement, and, when the music began, a solid, full orchestral sound. Another look confirmed what I was hearing: "Live concert recording[,] 17 December 1962" -- this recording is stereo! The concert was apparently intended to raise funds for the orchestra, of which the conductor had been Music Director until 1936 and co-conductor with Eugene Ormandy until 1941; Pristine Audio has worked from a transcript of the WFLN-FM broadcast.

Ormandy, upon assuming sole directorship, modified the ensemble's sound, trimming Stokowski's rich string sonorities without losing vibrancy and warmth, more evenly distributing the balance among choirs -- by 1962, it had very much become Ormandy's orchestra. Stokowski turned that sound to his advantage, drawing clean, refined phrasing from the Philadelphia strings and delicacy from the woodwinds, with impeccable balances everywhere. Some of the pianissimos here -- as in the extended transition between Beethoven's Scherzo and Finale -- are more striking than the fortes.

The programme opens with a dynamic, smoothly attacked Lohengrin Act III Prelude. The main theme stays light even when the low brass take it over -- though an imposed ritard briefly weights it down -- and the second theme, markedly slower, is tender.

Beethoven's Fifth Symphony is sturdy and powerful in a big-orchestra Classical style. In the first movement, thrust and tonal heft clearly matter more to Stokowski more than sheer speed, but it moves well enough; in fact, the start of the long coda pushes ahead. Two soggy final chords end things with a thud. The Andante con moto sings easily, with dusky, expressive cellos and gentle, lyrical reeds. The Scherzo offers ominous horns and a weighty tread; the conductor makes the running bass lines of the Trio strongly directional, though he causes some ensemble confusion in the process. The Finale is firm; Stokowski momentarily slows down in the final stretch, but then thinks better of it.

I was less taken with the Alborada del gracioso: it's light and graceful at the start, even delicate, but the splashy tuttis are noisy and indiscriminate, which keeps the piece earthbound. There is no "official" Petrushka suite: Stokowski plays his own selection, or concoction, beginning at the Danse russe. He proceeds straightforwardly, minus a few snicks in the transitional passages, breaking off just before the last, angular trumpet call; instead, rolling percussion and trilling woodwinds crescendo to an emphatic closing chord. The performance is characterful -- the "dancing bear" music in the Shrovetide Fair scene is hearty -- and the conductor effectively holds down the dynamics in spots. But why the bass-drum taps around the off-beat winds at 13:29? The low-brass eruption at 15:34 sounds confused, though the following one is fine.

The encores are generous. The Jeremiah Clarke piece, better known as Trumpet Voluntary, gets a Baroque-style arrangement: the trumpet, supported by a single bassoon, is answered on the repeats by refined strings, and later by double-reeds. Morton Gould's Guaracha doesn't immediately suggest Latin America, but it's skittering, angular, and cheerful. Piano music doesn't necessarily adapt well to the orchestra, but Rachmaninov's blocky, chordal writing in this Prelude is actually a good fit, with numerous string tremolos that shimmer as they rise. Finally, there's real elegance in the Haydn movement, a witty way to get the players offstage one by one; the bits of laughter suggest that the audience wasn't aware of the gimmick.

As mentioned earlier, the remastering produces full, solid stereo; the slightly recessed piano in Petrushka no doubt reflects a natural stage balance. The producers have treated this as a memento of an event, including the announcer's opening and closing remarks, and retaining applause (too loud, as usual, relative to the music) after each selection. Because of limited space, Revueltas's Sensemaya had to be dropped from the CD; Pristine Audio offers it as a separate free download on its website, and includes it as a bonus track on its FLAC download.

Stephen Francis Vasta
Stephen Francis Vasta is Principal Conductor of Lighthouse Opera in New York.


---
| | |
| --- | --- |
| | |
Donate and keep us afloat
New Releases


<!- cpo end March 2023 --> all cpo reviews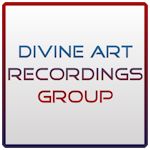 Click to see New Releases
Get 10% off using code musicweb10
All Divine Art reviews
<! apr 12 months Nov 22 - Oct 23 -->
Recordings of the Month
November 2022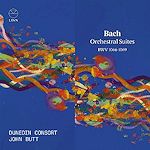 Bach Orchestral Suites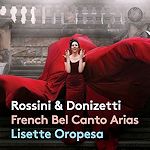 October 2022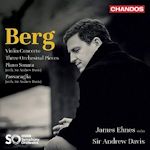 Violin Concerto Elmes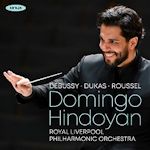 Debussy Jeux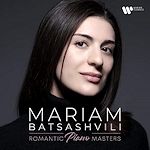 Romantic Piano Masters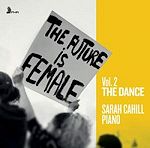 Volume 2 - The Dance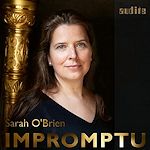 Complete Harp Impromptus