TROUBADISC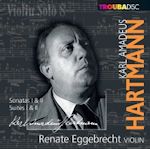 <!- December 2018 -->
colourful imaginative harmony
Renate Eggebrecht violin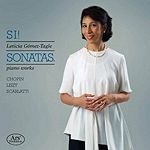 Leticia Gómez-Tagle
Chopin, Liszt, Scarlatti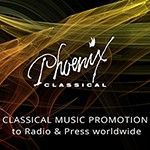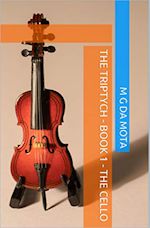 Book 1 Book 2 Book3
Mota The Triptych: -Website
---

Acte Prealable returns
with New Releases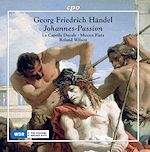 Superior performance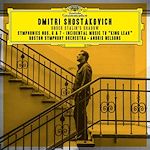 Shostakovich 6&7 Nelsons
Notable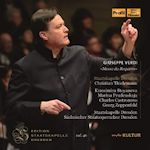 Verdi Requiem Thielemann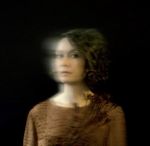 Marianna Henriksson
An outstanding recital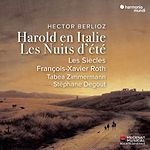 this terrific disc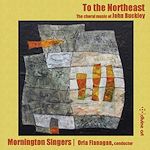 John Buckley
one of my major discoveries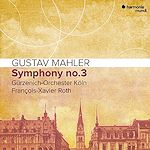 François-Xavier Roth
A game-changing Mahler 3
........................................
Bryden Thomson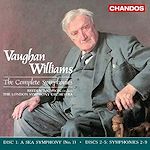 Symphonies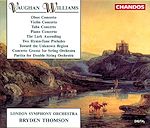 Vaughan Williams Concertos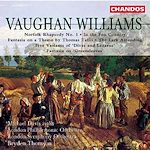 RVW Orchestral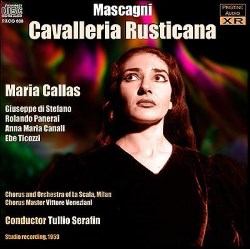 Pietro MASCAGNI (1863-1945)
Cavalleria rusticana (1890) [77:25]
Maria Callas (soprano) Santuzza
Anna Maria Canali (mezzo-soprano) Lola
Ebe Ticozzi (mezzo-soprano) Mamma Lucia
Giuseppe di Stefano (tenor) Turiddu
Rolando Panerai (baritone) Alfio
Chorus and Orchestra of La Scala, Milan/Tullio Serafin
rec. Basilica di Sant'Eufemia, Milan, August 1953
PRISTINE AUDIO PACO088 [77:25]


Since improved sound is the point of these Pristine Audio historical reissues, let's deal with that first. Andrew Rose, who remastered the original EMI production for this issue, comments, "What began as a dull, flat, lifeless recording has...totally blossomed," and, some of the time, it has. At the climax of the long orchestral introduction, the room-filling sonorities are so expansive that I checked to make sure this wasn't some sort of crypto-stereo production; but, no, it's just a single channel, adeptly mastered. Off-stage events are handled with similar care: Turiddu's Siciliana appropriately suggests distance, but it's still clear and "present"; the full-toned organ in the Regina coeli is just right, neither overpowering nor faint.

The downside is that so fine a mastering risks exposing hitherto obscured flaws, and this production, unfortunately, had more than its share. Rose does mention his attempt "to contain occasional peak distortion in the very loudest sections"; to my ear, it's more than "occasional," and he hasn't quite succeeded. The closely miked solo voices hit the mikes hard: Callas's high notes constantly cause "clipping," while di Stefano's highest tones in the final scene suffer some distortion. Perspectives are fumbled in the Turiddu-Santuzza duet sequence, with random lines receding (Turiddu's at 1:47 of track 11; Santuzza's at 3:13 of track 13), while Lola's first on-stage line still sounds off-stage. Finally, the sound of the massed orchestra and chorus is opaque and unmusical; the response to Alfio's entrance aria is supposed to be a cheerful din, but here you mostly notice the din.

The performance itself has received a lot of play, literally and metaphorically -- there have been at least three previous CD issues -- but it's still worth recapping. Callas hadn't kept Santuzza, one of her early roles, in her active repertoire by 1953, but she nonetheless gives an incredibly immediate, nuanced performance that sounds like it's being lived "in the moment." And, this time around, the impressive voice also sounds remarkably good, with no flapping high notes or curdled low tones.

The young Di Stefano is clarion and refulgent, and unexpectedly heartfelt in the confrontation with Alfio. Several overly open notes in the passaggio, and, in the Siciliana, too many nudges up to pitch from just below, are an omen of the vocal troubles to come. Rolando Panerai, a clear, incisive Alfio, can't vary his timbre much: as well as he sings the duet with Santuzza, the unvarying sound becomes monotonous.

Most of the time here, Tullio Serafin's conducting is masterly. He infuses the triple-meter sections with a nice swing: hearty after the Intermezzo, amusingly insinuating on Lola's exit. He underlines the foreboding under Santuzza's entry; limns a brooding, plaintive introduction to Voi lo sapete; and he and Callas bring out the pathos at "La tua Santuzza." Only the overly languid pace for the opening chorus is questionable.

Unfortunately, the Scala forces sometimes let him down. The lower strings frequently lag behind the upper parts, notably in the Intermezzo and at Lola's second exit. Meanwhile, the renowned chorus is phoning it in, with indifferent rhythmic address and approximate tuning. In the three-part splits, it's impossible to make out the inner parts clearly -- it's like a Russian chorus -- and "Compar Alfio, saluto" is scrambled eggs.

This recording repays study, but, with its balance of assets and drawbacks, it's not a basic library choice. Under the circumstances, I'm not sure that this remastering, fine as it is, is worth the extra outlay compared with the EMI and Warner issues.

Stephen Francis Vasta
Stephen Francis Vasta is a New York-based conductor, coach, and journalist.


---
| | |
| --- | --- |
| | |
We are currently offering in excess of 51,000 reviews
Donate and keep us afloat
New Releases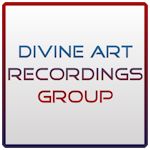 <!-eloquence closes end Jan 2019 extended end Feb->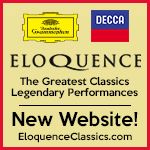 Special offer 50% off
15CDs £83 incl. postage




Follow us on Twitter
Editorial Board
MusicWeb International
Founding Editor
Rob Barnett
Editor in Chief
John Quinn
Seen & Heard
Editor Emeritus
Bill Kenny
MusicWeb Webmaster
David Barker
Postmaster
Jonathan Woolf
MusicWeb Founder
Len Mullenger