paid for
advertisements

<!- Forgotten to FEb 2023-->
---
100th birthday of Mieczyslaw Weinberg on December 8, 2019.
Renate Eggbrecht has recorded all 3 violin Sonatas
All Troubadisc reviews
FOGHORN Classics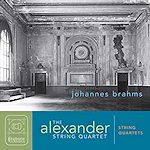 Brahms String Quartets

All Foghorn Reviews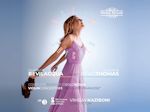 Clarissa Bevilacqua plays
Augusta Read Thomas
all Nimbus reviews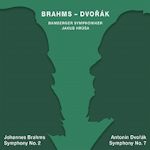 Brahms 2 Dvorak 7
all tudor reviews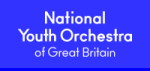 Follow us on Twitter
Editorial Board
MusicWeb International
Founding Editor
Rob Barnett
Editor in Chief
John Quinn
Contributing Editor
Ralph Moore
Webmaster
David Barker
Postmaster
Jonathan Woolf
MusicWeb Founder
Len Mullenger
Discs for review may be sent to:
Jonathan Woolf
76 Lushes Road
Loughton
Essex IG10 3QB
United Kingdom

jonathan_woolf@yahoo.co.uk
---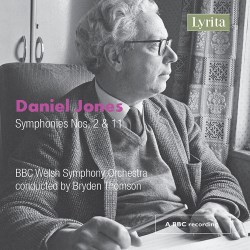 To gain a 10% discount, use the link below & the code MusicWeb10

Daniel JONES (1912-1993)
Symphony No.2 (1950) [43:23]
Symphony No.11 'In Memoriam George Froom Tyler' (1983) [18:44]
BBC Welsh Symphony Orchestra/Bryden Thomson
rec. BBC Studio, 19 January 1990; 30 March 1990. ADD stereo.
Reviewed as lossless press preview.
LYRITA SRCD.364 [62:08]


We were already indebted to the enterprising Lyrita label for several recordings of music by Daniel Jones:

Symphonies Nos. 1 and 10: SRCD.358: Recording of the Month – review.  Licensed, like the new release, from BBC broadcasts in 1990. John Quinn thought this an ideal introduction to Jones' music and Michael Cookson was equally appreciative – review.

Symphonies Nos. 4, 7 and 8: SRCD.329 – review

Symphonies Nos. 6 and 9; The Country beyond the Stars: SRCD.326 – review – review

Dance Fantasy (with Welsh Dances by Alun Hoddinott and William Mathias): SRCD.334 – review – review – review

The new release very usefully fills some gaps with unique recordings of both works.  Better still, further releases – like these from BBC recordings – are in preparation for later in the year and 2018: Symphonies Nos. 3, 5 and 12 (BBC Welsh Orchestra/Bryden Thomson) and 13.

If you are not yet acquainted with Daniel Jones' music and wish to try it out, this and the other Lyrita recordings can be streamed, with booklet, by subscribers to the very valuable Naxos Music Library – the current release is here.  My own benchmark for twentieth-century music is well met by these and Jones' other symphonies: accessible works but without any suggestion of sounding facile.  Jones described the symphony as 'a dramatic structure with an emotive intention'. If I find more of the latter than the former here, that's no bad thing on this occasion.

Otherwise the comments made by my colleagues about the recordings of Nos. 1 and 10 largely apply to the new album.  As with Nos. 1 and 10 the more diffuse style of the earlier work contrasts with the more succinct later symphony.

Apart from walk-on parts on a handful of other recordings, only Lyrita have paid attention to this eminently listenable composer.  HMV, Pye and the BBC have all taken him up at times and dropped him; fortunately, Lyrita have snapped up some of those dropped balls for some of their earlier offerings.

The old BBC Welsh Orchestra – now the much refurbished BBC National Orchestra of Wales – may not have been the top performers of their day but they offer committed, convincing and very competent performances under a dedicated conductor.

By 1990 the BBC's FM broadcasts were little inferior to commercial CDs – DAB, especially on a day when even some of the meagre 192kbs allocated to Radio 3 is syphoned off for other channels, is a different matter – and though there's a degree of opacity to the sound I didn't find it at all troublesome.

Paul Conway's valuable programme notes – authoritative and informative – complete a most recommendable release.  Having listened as streamed from Naxos Music Library or, in the case of SRCD.358, as downloads from emusic.com to the earlier releases listed above, that recommendation applies to Lyrita's other Jones offerings.

Brian Wilson

Postscript
I'm indebted to Rob Sykes for reminding me that Chandos also took up the cause of Daniel Jones with a 2-CD set of his string quartets, performed by the Delmé Quartet (CHAN9535). Sadly, that too has gone the way of all flesh and I can't locate it even to stream or download: if Chandos have it in the latter format, their search engine didn't locate it by composer's name or catalogue number and the Naxos Music Library was no more forthcoming in both respects. Copies are on offer on Amazon UK as I write for between £63.97 and £75.26.

I did miss a Llŷr Williams recording of Jones' bagatelles on the Tŷ Cerdd label (TCR010, with music by Bartók, download only).

I didn't mean to imply that the Pye and BBC Artium labels had become defunct in order to spite lovers of Jones' music and I thought I had made it clear that Lyrita had snapped up material from some of those earlier releases to good effect.

Mr Sykes also mentions earlier LP releases on the Argo label. Though I'm often guilty of diverting down memory lane, I didn't think it helpful to mention recordings no longer available, though I share his hope that someone – maybe Lyrita – will license and reissue them, perhaps with more broadcast material. Meanwhile we can anticipate the forthcoming Lyrita issues.

---
| | |
| --- | --- |
| | |
Donate and keep us afloat
New Releases


<!- cpo end March 2023 --> all cpo reviews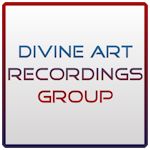 Click to see New Releases
Get 10% off using code musicweb10
All Divine Art reviews
<! apr 12 months Nov 22 - Oct 23 -->
Recordings of the Month
November 2022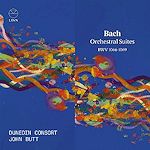 Bach Orchestral Suites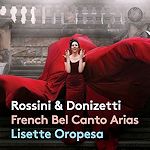 October 2022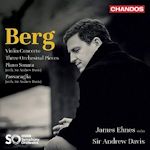 Violin Concerto Elmes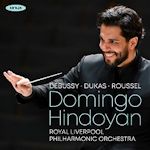 Debussy Jeux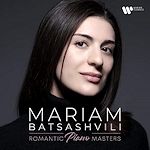 Romantic Piano Masters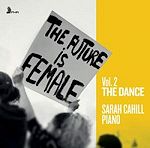 Volume 2 - The Dance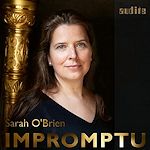 Complete Harp Impromptus