paid for
advertisements

---
100th birthday of Mieczyslaw Weinberg on December 8, 2019.
Renate Eggbrecht has recorded all 3 violin Sonatas
FOGHORN Classics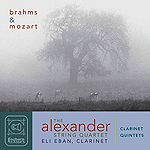 Mozart Brahms
Clarinet Quintets

New Releases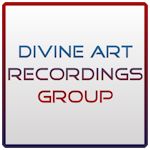 Click to see New Releases
Get 10% off using code musicweb10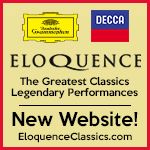 Special offer 50% off
15CDs £83 incl. postage


Follow us on Twitter
Editorial Board
MusicWeb International
Founding Editor
Rob Barnett
Editor in Chief
John Quinn
Seen & Heard
Editor Emeritus
Bill Kenny
MusicWeb Webmaster
David Barker
Postmaster
Jonathan Woolf
MusicWeb Founder
Len Mullenger
---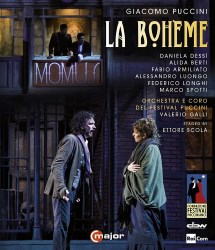 Support us financially by purchasing this from
Giacomo PUCCINI (1858-1924)
La Bohème, opera in four acts (1896) [112.00]
Daniela Dessì – Mimì
Fabio Armiliato – Rodolfo
Alida Berti – Musetta
Federico Longhi – Schaunard
Alessandro Luongo – Marcello
Marco Spotti – Colline
Angelo Nardinocchi – Benoît/Alcindoro
Ugo Tarquini – Parpignol
Marco Simonelli – Sergente dei doganieri
Jacopo Bianchini – Un doganiere
Coro delle Voci Bianche del Festival Puccini
Orchestra e Coro del Festival Puccini/Valerio Galli
Stage Director – Ettore Scola
Set Designer – Luciano Ricceri
Costume Design – Cristina Da Rold
Lighting Designer – Valerio Alfieri
Video Direction – Francesca Nesler
rec. 25th January – 30th August 2014 Fondazione Festival Pucciniano, Gran teatro Giacomo Puccini di Torre del Lago, Lucca, Italy
Filmed in High Definition – 1080i – 16.9
Sound Formats: LPCM Stereo 2.0ch, 48kHz/24bit; DTS-HD Master Audio 5.1ch, 48kHz
Subtitles: It, E, G, F, Sp, Ch, Ko, Jp
C MAJOR Blu-ray 736204 [123.00] Also available on DVD as 736108.

On this C Major release the performance of La bohème is directed by one of Italy's greatest film directors Ettore Scola. Filmed at live performances given in January and August 2014 the production with an Italian cast formed part of the Puccini Festival given at Gran Teatro Giacomo Puccini di Torre del Lago, Tuscany. Against a backdrop of the magnificent vista of Lake Massaciuccoli surrounded by the Apuan Alps the open-air stage is close to the villa where Puccini lived and worked and is buried in a small chapel inside the villa. Incidentally, La bohème was one of several operas composed at the villa.

One of the most frequently performed operas, Puccini's La bohème was written to an Italian libretto by Luigi Illica and Giuseppe Giacosa based mainly on Henri Murger's novel Scènes de la vie de bohème. Puccini was inspired by Murger's collection of vignettes portraying a romanticized community of Bohemians living in the Latin quarter of Paris in the 1830s. A young Arturo Toscanini conducted the world première of La bohème in February 1896 at the Teatro Regio, Turin. The Turin audience was unused to a mise en scène consisting of a modest garret and drab inner-city settings together with the mix of both comic and tragic elements. Initial scepticism soon turned to success and additional performances were added to the first run.

Ettore Scola and his design team have resisted the temptation to adopt "revolutionary ideas" and decided on a "traditional-looking, rich, grandiose and detailed Bohème." Yes, this traditional Scola staging feels perfect with the respective elements coming together as one magnificent whole. Set Designer Luciano Ricceri excels, providing a set which convincingly transports the viewer to the rundown Latin quarter of 1830s Paris. Ricceri remarkably creates a backdrop of congested city streets of convincing depth together with a quite striking amount of detail. He employs as much colour as he dare whilst being mindful of the inherent poverty of the locality with the exception to the relative gloom being the seedy vibrancy of Café Momus in act 2. Continuing the level of quality, particularly in the crowd scenes, Cristina Da Rold's costumes are ideal and very much of the period. Satisfying lighting design by Valerio Alfieri also helps to reinforce the period look.

The elephant in the room, which needs to be addressed, is the age of the two main soloists Daniela Dessì and Fabio Armiliato. Undoubtedly some people will wish their ideal performers to be closer in age to Mimì and Roldolfo. Henri Murger's original La Vie de Bohème suggests that at their first meeting Mimi is 22 and Rodolfo is 24. On the other hand many will remember Pavarotti playing Roldolfo late into his career testing the audience imagination to the limit when physically he looked anything but an impoverished poet living in a garret. Approaching their 60s soprano Dessì and Armiliato could in truth be old enough to be the grandparents of Mimì and Rodolfo. With a modicum of imagination Dessì's voice is passably girlish and Armiliato's acceptably youthful and the convincing acting from the couple draws me steadily into this wonderful performance and their ages just don't seem to matter a jot. I have heard more beautiful singing but none with more passionate expression. Incidentally a few years earlier in 2010 Italian director Franco Zeffirelli prior to his production of La traviata at Teatro dell'Opera di Roma controversially made a weight jibe about Dessì at a press conference "she is a long way from my image of Violetta, who is certainly not a well-built girl." Both Dessì and Fabio Armiliato, her real life husband, who was due to play Alfredo withdrew from the production.

Dessì is a strikingly vulnerable and melancholic Mimì with her warm-hearted personality shining through. Throughout her voice sounds in fine condition, acceptably fluid and decidedly expressive with her big arias Sì, mi chiamano Mimì and Donde lieta uscì so deeply affecting. Solid and assured Armiliato is a suitably impulsive Rodolfo coming across as one of the most empathetic of the group of bohemians. In spite of his face pulling I especially relish the poet's act 1 aria Che gelida manina generating a rush of emotion with persuasive top notes.

Showing appropriate flirtatiousness, soprano Alida Berti shines as the singer Musetta vivaciously singing her act 2 aria Quando men vo soletta per la via 'Musetta's waltz'. The role of the struggling rather immature painter Marcello is taken by baritone Alessandro Luongo who both acts well and sings with a fresh tone and ardent passion. As the philosopher Colline resplendent with his long black mane Marco Spotti, noted for his Verdi and Puccini roles, reveals his firm, richly sonorous bass. Clutching his trusty greatcoat firmly to his chest he renders his final act 'Coat aria' Vecchia zimarra, senti with polish and aplomb. I would certainly like to see Spotti when he tackles his more significant roles such as Il Grande Inquisitore and Don Basilio. Acting convincingly baritone Federico Longhi makes a jovial and kind natured musician Schaunard. Dashing maestro Valerio Galli draws warmly vivid and consistent playing from the festival orchestra and the two choruses have been clearly well prepared by their respective chorus masters.

Recorded on the outdoor stage the High Definition picture quality is sharp and detailed with video director Francesca Nesler actively employing a pleasing range of camera angles and effective close-ups. Reinforcing the atmosphere of the live performance Nesler, briefly at the start and end of each act, manages to place in shot the stage, conductor in the orchestra pit and the front rows of the audience.

With stereo and surround sound options the engineering team easily surmounts the challenge of the out-door stage providing satisfying quality with especially good clarity and balance. I'm not sure if the cast are mic'd up certainly Schaunard looks to be wearing a head-set. The thunder and lightning effects of the storm at the start of melancholic Mimì's aria Sì, mi chiamano Mimì in the opening act is highly successful. In the accompanying booklet there is a listing of the cast and production teams, synopsis, a detailed indexing of the scenes and arias with a helpful essay titled La Bohème in Torro del lago.

Director Ettore Scola and his design team are on spectacular form providing a firm foundation for the excellent Italian cast. Satisfying filming with marvellous singing and acting: this is certainly a captivating performance that does justice to Puccini's masterpiece.

Michael Cookson

Footnote
Sadly after a brief illness, Daniela Dessì died on 20th August 2016 at Brescia, Italy age 59.



---
| | |
| --- | --- |
| | |
Donate and keep us afloat
Recordings of the Month
February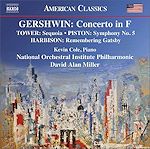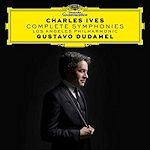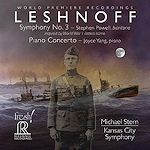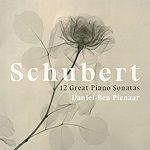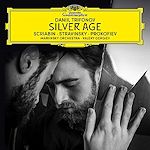 January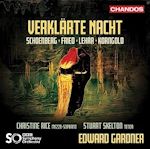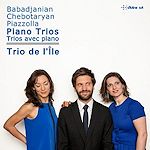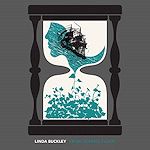 Linda BUCKLEY
From Ocean's Floor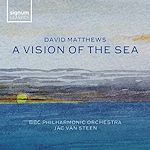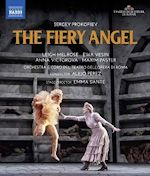 December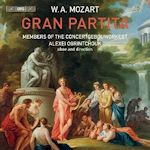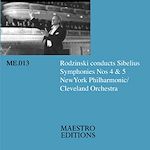 Rodzinski Sibelius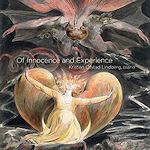 Of Innocence and Experience