Chopin Edition 17CDs
now available separately
£11 post-free anywhere

---
Recordings of the Month
August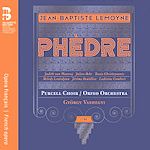 Jean-Baptiste LEMOYNE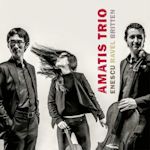 Enescu Ravel Britten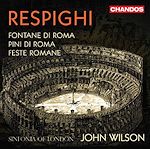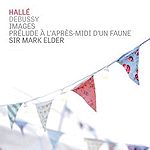 Debussy Images etc.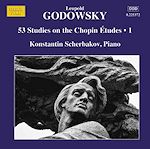 53 Studies on Chopin Études 1
Konstantin Scherbakov (piano)
July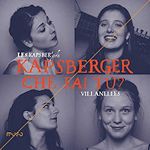 KAPSBERGER
Che fai tù? - Villanelles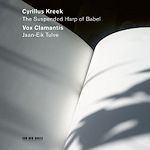 Cyrillus KREEK
The suspended harp of Babel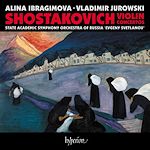 SHOSTAKOVICH
violin concertos - Ibragimova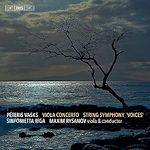 Peteris VASKS
Viola concerto - Maxim Rysanov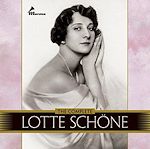 The Complete Lotte Schöne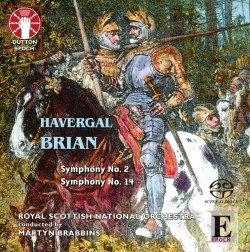 Support us financially by purchasing this from
Havergal BRIAN (1876-1972)
Symphony No.2 in E minor [46:43]
Symphony No.14 in F minor [21:33]
Royal Scottish National Orchestra/Martyn Brabbins
rec. 5-6 September 2015, Glasgow Royal Concert Hall
DUTTON EPOCH SACD CDLX7330 [68:28]

Havergal Brian has fascinated me, ever since I first heard a number of his symphonies in the early 1970s. Although his music isn't part of my regular musical diet, I dip in and out of my Brian CD collection fairly often. I still struggle with much of his output and often find it frustrating to listen to. Some of it sounds unfinished, dense and clumsy. On the other hand there are so many passages that are touched with originality, even genius, and I end up accepting the music for what it is, warts and all. Maybe it's the warts that make it so characteristically Brian!

The Second Symphony is a massive work, following in the footsteps of the Gothic Symphony. The scoring is extravagant with its three sets of timpani, organ, two pianos and sixteen horns, as well as a regular orchestra. It may be massive, but it's also a rather special work, and it was a great shame that the composer never lived to hear it performed. In a letter in 1972 the Brian wrote that the work represents 'Man in his cosmic loneliness: ambition, loves, battles and death'. That suggests four movements of programme music, but that is of little concern to the listener. The symphony opens mysteriously, as if coming from the very bowels of the earth, in a Brucknerian fashion. This introduction leads to a driving, energetic allegro. The second subject is a partly formed melody, accompanied by some typical Brian polyphony. In fact Brian's fingerprints are all over this movement - sudden changes of gear, passages of chamber music and some massive outpourings from the full orchestra. The second subject returns, this time a fully formed sweeping melody on the strings and after a climax is reached, the music subsides back into the darkness. The second movement is topped and tailed by a cor anglais solo, but what lies in between is quite extraordinary. This fantastic sound world cannot be described as a slow movement. The music is restless, unsettling, ever changing and mind-boggling. This is a 13 minute symphony in itself and it sweeps you away even on first hearing. The third movement scherzo is a quirky, exciting ride. The music depicts a battle, but not in an aggressive, disruptive Ein Heldenleben sort of way. The pounding timpani and whooping hunting horns conjure up a twisted, nightmarish image of Bosworth Field and Richard III (recently residing in a car park in Leicester) and it's easy to visualise galloping horses and longbows rather than tanks and rifles. The 16 horns - two quartets of which positioned left and right - make a glorious sound. This short movement makes for some superb listening and despite the forces used, Brian doesn't go over the top. The finale is a moving funeral march. The composer quotes directly from Siegfried's Funeral March (Götterdämmerung) and the music shares an atmosphere similar to Wagner's masterpiece. At the halfway mark we have yet another Brian surprise: a beautiful, lyrical section for divided cellos. This awe-inspiring movement eventually comes to rest and fades away in an atmosphere of resignation. The previous CD era recording by Rowe (Naxos) presented an acceptable entry into the symphony, but this new recording outclasses it in terms of musicianship and recording quality. True Brianites will probably choose to buy both.

Having been frankly blown away by the Second symphony, I cannot be very enthusiastic about the 14th. It's a condensed, 21 minute single movement but is not in the same league as two of Brian's finest single movement symphonies, namely Nos.10 and 22. It sounds for all the world like a series of small sketches rejected from previous symphonies, randomly cobbled together in haste in no particular order. There are one or two fleeting glimpses of the true Brian, but, to be blunt the content is instantly forgettable and the music doesn't appear to go anywhere. There's virtually no development of any of the ideas and the structure is loose. The epic last couple of triumphant, celebratory bars just sound embarrassing in the context of all that has gone on before. Despite reservations about the actual music this new recording provides the only commercially available recording of this symphony (see below).

To summarise, Brabbins and his orchestra play superbly, but even they struggle to make a strong case for No.14. The conductor is clearly at home with Brian's idiom and there's a sense of flow and proportion to everything he does. More than that, Brabbins manages to bring some transparency, glitter and balance in passages that can easily sound grey and opaque in the wrong hands. The Second symphony sounds just right. The recording has a punch and depth, and it also succeeds in clarifying Brian's dense orchestration. The level of detail is a joy to hear. This is a marvellous disc and a great version of the wonderful Second symphony.

John Whitmore

Footnote
Dutton indicates that this is the first legitimate recording of Symphony No. 14. The Brian Society website lists an LP from the 1970s that included a version by Sir Edward Downes with the London Symphony Orchestra. This has never been released on a commercial CD, though an unlicensed refurbishment that would be illegal in the UK does exist.

---
| | |
| --- | --- |
| | |
Donate and keep us afloat
New Releases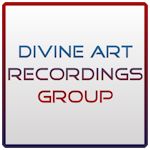 Click to see New Releases
Get 10% off using code musicweb10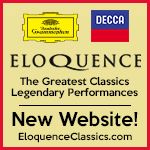 Special offer 50% off
15CDs £83 incl. postage


Follow us on Twitter
Editorial Board
MusicWeb International
Founding Editor
Rob Barnett
Editor in Chief
John Quinn
Seen & Heard
Editor Emeritus
Bill Kenny
MusicWeb Webmaster
David Barker
Postmaster
Jonathan Woolf
MusicWeb Founder
Len Mullenger