paid for
advertisements

<!- Forgotten to FEb 2023-->
FOGHORN Classics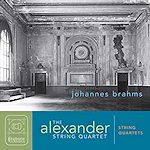 Brahms String Quartets

All Foghorn Reviews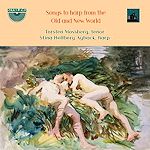 Songs to Harp from
the Old and New World

all Nimbus reviews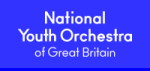 Follow us on Twitter
Editorial Board
MusicWeb International
Founding Editor
Rob Barnett
Editor in Chief
John Quinn
Contributing Editor
Ralph Moore
Webmaster
David Barker
Postmaster
Jonathan Woolf
MusicWeb Founder
Len Mullenger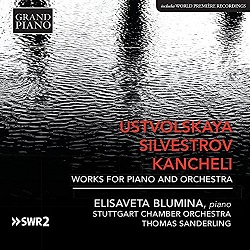 Support us financially by purchasing this from
Galina USTVOLSKAYA (1919-2006)
Concerto for piano, string orchestra and timpani (1946) [18:41]
Valentin SILVESTROV (b.1937)
Four Postludes (20:04) [1648]
Hymn 2001 for piano (2001) [6:14]
Giya KANCHELI (b.1935)
Sio for string orchestra, piano and percussion (1998) [16:20]
Elisaveta Blumina (piano)
Jürgen Spitschka (percussion)
Stuttgart Chamber Orchestra/Thomas Sanderling
rec. SWR Funkstudio, Stuttgart, 15-19 February 2015
GRAND PIANO GP678 [58:03]

Having recorded Silvestrov's piano music on Grand Piano GP639, the present collection by Elisaveta Blumina with SWR2 is well placed and a good fit. She has also been in the vanguard of the Weinberg (Vainberg) resurgence with CDs on CPO (review ~ review ~ review ~ review).

Ustvolskaya's just post-war Piano Concerto is an early work. It's very confident and is by turns shaken with pounding machine-like activity and then finds a quietly coaxing and healing beauty. The influence of unadorned Russian school Bachian grandeur can also be felt in the long sustained lines of Ustvolskaya's creative imagination. The Concerto is in a single grave movement - serious in its brilliance and its contemplative ways but always severe. Dissonance is modest - nothing more extreme than you might find in the Bartók piano concertos. As the music progresses one senses an indomitable struggle clawing to yet greater heights. This progress rises to a pitch and then in the last two minutes very effectively resolves into a slow hard-impact tolling and a radiance of victory. It suggests the repetitive impacts of ocean combers on thrawn headland. It is very attractive.

Silvestrov's Four Postludes date from sixty years later. It appears here in four tracks. Peace and composure settle easefully and romantically over the music of the First. The hush is as tangible as the gentle note impacts. The Second makes a hesitant unrushed progress and does not raise its voice above a whisper. The Third and Fourth are in a similar vein although not as halting in their progress as the Second. In none of these Postludes is there any of the profuse jungle of luscious complexity to be found in the Fifth Symphony.

Kancheli is best known for his symphonies on one hand and on the other the poetically-named works taken up by the likes of ECM after he departed his native Georgia. His Sio (Georgian for breeze) for string orchestra, piano and percussion is a single movement of just over sixteen minutes. This music, while quiet, is more profuse and more fleet in its variation and introduction of ideas. Clever little dance ideas, folksong and dance fragments, stern note-units and chimes enliven the poetry of this piece. It's the most actively allusive and mercurially explosive of the four pieces here. It still owes fealty to silence and to expressive devices close to secrecy.

Silvestrov's Hymn 2001 is a warm cot in which an idea, principally voiced by the violins, is tenderly lulled. A solo violin rises softly and then settles back. The melody is a rich one with serene dissonance to lend it memorable flavour and a lunar shiver.

The liner-notes point out that the Piano Concerto was the first work in Ustvolskaya's catalogue that she was prepared to recognise. It was unpublished until 1993 when it was dedicated to the pianist Alexei Lubimov who was has been associated also with Silvestrov.

The sound on this radio station originated CD has an enveloping warmth - it's certainly not steely. Good to see that this disc has been funded by the M.P. Belaieff Foundation. The liner-notes are in French and German and are by Michael Short.

This is a unique coupling occupying itself with Russia's 'new spiritualism'.

Rob Barnett

Previous review: Dan Morgan


I am grateful to Gabriel Jackson who points out that I am in error in saying that this disc occupies "itself with Russia's 'new spiritualism'." The one Russian piece on the CD was written 70 years ago and the other composers are Georgian, and Ukrainian.


---
| | |
| --- | --- |
| | |
Donate and keep us afloat
New Releases
<!- Bridge end Sept 2022 -->


<!- cpo end Sept 2022 --> all cpo reviews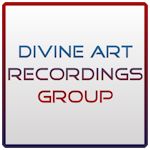 Click to see New Releases
Get 10% off using code musicweb10
All Divine Art reviews