TROUBADISC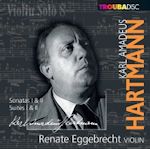 <!- December 2018 -->
colourful imaginative harmony
Renate Eggebrecht violin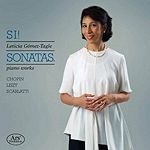 Leticia Gómez-Tagle
Chopin, Liszt, Scarlatti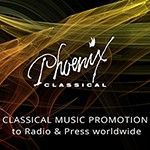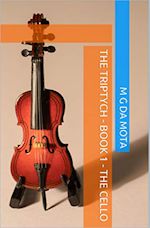 Book 1 Book 2 Book3
Mota The Triptych: -Website
---

Acte Prealable returns
with New Releases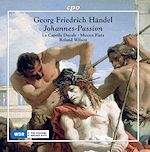 Superior performance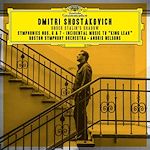 Shostakovich 6&7 Nelsons
Notable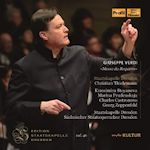 Verdi Requiem Thielemann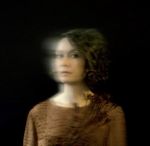 Marianna Henriksson
An outstanding recital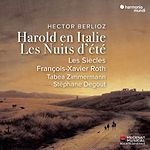 this terrific disc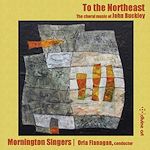 John Buckley
one of my major discoveries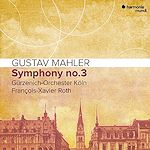 François-Xavier Roth
A game-changing Mahler 3
........................................
Bryden Thomson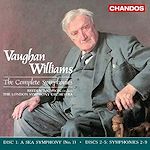 Symphonies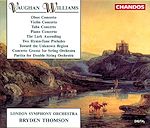 Vaughan Williams Concertos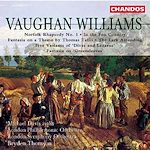 RVW Orchestral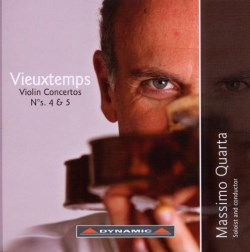 Support us financially by purchasing this from
Henri VIEUXTEMPS (1820-1881)
Violin Concerto No. 4 in D minor, Op. 31 (1849-50) [30:50]
Violin Concerto No. 5 in A minor, Op. 37 (Le Grétry) (1861) [19:56]
Orchestra Haydn di Bolzano e Trento/Massimo Quarta (violin)
rec. Auditorium Haydn, Bolzano, October 2007
DYNAMIC CDS640 [50:46]

These are thoroughly fetching accounts of Vieuxtemps's two most popular concerti. Massimo Quarta produces a vibrant sound that only occasionally turns edgy, filling out the lyric lines with expansive, full-bowed tone, soaring over the full orchestra. Intonation in alt is spot-on, though, oddly, the little notes in the "scrubbing" passagework don't all really speak dead center. Neither is the soloist just concerned with sounding "pretty": he digs incisively into the double-stopped passages.

Quarta also assumes the conducting duties, perhaps overambitiously for these large-scaled scores. He certainly has the musicality for the job, laying out the orchestra-only passages with spacious, open textures and drawing sensitive, nuanced phrasing, especially from the woodwinds. He also knows how to offset the composer's tendency towards squareness: the strings' "oom-pah" figures in the A minor's opening movement, for example, which can plod, are graceful and gently propulsive. When Quarta's occupied with playing, however, the orchestra is left more or less on its own, everything remains in good order, but the attack is less precise, the textures more opaque.

The recorded sound is beautiful -- colourful and clear -- though the basses are resonant, even a bit boomy, in the Finale marziale of the D minor.

The fine analog recordings of this coupling by Arthur Grumiaux (Philips) and Itzhak Perlman (EMI) have worn well. Among more recent issues, it's swings and roundabouts between this and the contemporaneous Hyperion issue (CDA67798). Both soloists are stylish, but Quarta commands a more confident tone than Hyperion's Viviane Hagner. Hyperion's Royal Flemish Philharmonic is warm and polished; Dynamic's Italian orchestra plays with more character, despite an earthbound moment or two. Hyperion does offer a third piece, the Fantasia appassionata -- essentially a concerto telescoped into one movement -- and for completists this may be the deciding factor. Note that the two discs track the A minor concerto differently: Dynamic includes the cadenza with the first movement, then tracks the Adagio and the brief Allegro con fuoco separately; Hyperion gives the cadenza its own track, then combines the latter two sections. Either will do, though the choices speak to, or betray, rather different ideas about the piece's structure.

Both on the rear leaflet and in the booklet, Dynamic lists the program timing as "50:65," which is certainly novel; I've listed the correct timing in the headnote.

Stephen Francis Vasta
Stephen Francis Vasta is a New York-based conductor, coach, and journalist.

---
| | |
| --- | --- |
| | |
We are currently offering in excess of 51,000 reviews
Donate and keep us afloat
New Releases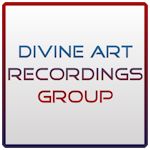 <!-eloquence closes end Jan 2019 extended end Feb->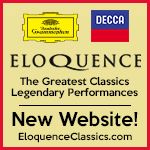 Special offer 50% off
15CDs £83 incl. postage




Follow us on Twitter
Editorial Board
MusicWeb International
Founding Editor
Rob Barnett
Senior Editor
John Quinn
Seen & Heard
Editor Emeritus
Bill Kenny
Editor in Chief
Vacant
MusicWeb Webmaster
David Barker
MusicWeb Founder
Len Mullenger