paid for
advertisements

---
100th birthday of Mieczyslaw Weinberg on December 8, 2019.
Renate Eggbrecht has recorded all 3 violin Sonatas
FOGHORN Classics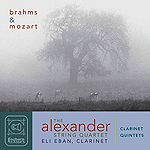 Mozart Brahms
Clarinet Quintets

New Releases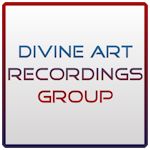 Click to see New Releases
Get 10% off using code musicweb10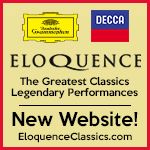 Special offer 50% off
15CDs £83 incl. postage


Follow us on Twitter
Editorial Board
MusicWeb International
Founding Editor
Rob Barnett
Editor in Chief
John Quinn
Seen & Heard
Editor Emeritus
Bill Kenny
MusicWeb Webmaster
David Barker
Postmaster
Jonathan Woolf
MusicWeb Founder
Len Mullenger
---
Idagio.com – a new streaming site
By Brian Wilson

Having been offered a month's trial of the new music streaming service from idagio.com, I thought I would report briefly on my findings.

It's advertised as 'a platform where musicians share their recordings and connect with a growing global classical community' and it's available via the web and iOS. It appears that the basic version will be free but the premium service – at 320kb/s, so decent quality but hardly hi-res – will cost €5 per month, 60% of which will go directly to the musicians.

The music is delivered purely as a collection of tracks, with no indication of label provenance, cover image or catalogue number. For comparative novices there's an attractive page of suggestions and the more experienced can search by composer, title, orchestra and conductor.

If you search 'Ansermet' for example, you will find a list of his recordings from the 1950s and early 1960s. Several of these are among my favourite versions of individual works, for example his 1958 complete recording of Tchaikovsky's The Nutcracker with his Orchestre de la Suisse Romande, still one of my top recommendations.

Choose Ernest Ansermet's 1960 recording of Bizet's Symphony in C from 1960 and you will also see listed alternative versions from Sir Thomas Beecham and the French National Orchestra (1959) and an earlier recording with the same orchestra and André Cluytens (1953). Both Beecham and Ansermet make this work sound better than other versions which I've heard.

Try 'Beecham' and you will again find a list containing some top choices, together with some prime examples of how not to do it, such as Sir Thomas's recording of Handel's Solomon (1955-6). Unfortunately there are no alternatives on Idagio for Solomon. Beecham's Symphonie Fantastique (1959) more than compensates but as yet we don't have his Sheherazade. We do, however, have several versions of the latter, including Ansermet (1954 and 1960).

Handelians are not particularly well served: most of the recordings listed come from the 1950s, but there are some gems, such as Karl Richter's recording with his own chamber orchestra of Organ Concerto Op.4/4 (1958) and Neville Marriner with his ASMF in the Fireworks Music, an attractive modern-instrument version with a sense of period style from 1993. The only other version offered of that comes from Fritz Lehmann and the Berlin Phil (1952) who also provide a dated performance of the Water Music (1951).

To return to Beecham, his Arrival of the Queen of Sheba with the RPO (1959) is much more to the point than his version of the complete oratorio, as is his recording of a Handel confection, the ballet music Love in Bath (1956-9). Incidentally, that's about to be reissued by Beulah. (7PDR4, with Delibes Le Roi s'amuse, Saint-Saëns Samson et Delila). Better still, there's his Liszt Faust Symphony from 1958, Grieg's incidental music to Peer Gynt, including the vocal items, albeit in German (1957) and his wrong-text-but-right-approach Haydn: Symphonies Nos. 97, 98 and 102. One other recording of the Peer Gynt music is listed, the shorter but still attractive selection from the two suites by Øivin Fjeldstad with the LSO from 1958.

I browsed Idagio as I was working on two reviews of recordings of Elgar's Enigma Variations, a very fine new recording on Hyperion from Martyn Brabbins and BBC Scottish SO and an old favourite due to be released by Beulah from the LSO and Pierre Monteux. I could have used Idagio to compare these with eight other recordings, some of which I know (Barbirolli, 1956, Sargent, 1959, Menuhin, 1994, Colin Davis, 1983, and Andrew Davis, 2007) but there's also another Monteux recording (French National Orchestra, 1958) and one in an arrangement for cello and piano from Michael Hell and Micaela Gelius (2011).

If, however, you are looking for the Introduction and Allegro, it's Hobson's Choice: Julian Lloyd Webber with the ECO (2014). Falstaff comes courtesy only of Anthony Collins with the LSO (1954), a very good performance but a dated recording. Three classic performances of the Violin Concerto are on offer: Menuhin and Elgar (1932), Heifetz and Sargent (1949) and Campoli and Boult (1954).

Recordings of Bach, too, tend to be elderly. Both of Glenn Gould's recordings of the Goldberg Variations (1955 and 1959) are included – still among the very few Bach recordings on the piano that I like – along with classics from Ralph Kirkpatrick (1958) and Rosalyn Tureck (1957). There are several recordings by Karl Richter, Rudolf Baumgartner and Helmut Walcha to remind us that there were attractive performances of JSB even before Gustav Leonhardt and Nikolaus Harnoncourt.

The Advent Cantata No.140 is offered in Masaaki Suzuki's 2011 recording but there are also performances from 1952 (Scherchen), 1959 (Werner), 1960 (Thomas) and 1961 (Couraud) for comparison. The Deutsche Bachsolisten and the Westfälische Kantorei from 1962 offer Cantata No.36 directed by Wilhelm Ehmann.

If you're looking for Mozart in his 250th anniversary year, there's Dennis Brain's classic account of Horn Concerto No.4 with Herbert von Karajan (1953) and other golden oldies including Bruno Walter's 1960 Symphony No.40, Annie Fischer and Wolfgang Sawallisch in Piano Concerto No.21 (1958), Robert Casadesus and George Szell in No.24 (1961), Ivan Moravec and Neville Marriner in No.25 (1995), Karl Böhm's 1956 Eine kleine Nachtmusik, David Oistrakh's 1958 Violin Concerto No.3, the Juilliard Quartet's Dissonance Quartet, Quartet No.14 and Quartet No.16 (1962) and Carlo Maria Giulini's complete Le Nozze di Figaro (1959), a good alternative among vintage recordings to the Erich Kleiber.

There are even three Leopold Mozart offerings: the Symphony in D – a performance which I had not encountered before from Deutsche Philharmonie Merck (no date given) – the Concerto for Trumpet, etc., from the Virtuosi Saxoniæ (1988-92) and, fairly predictably, the Toy Symphony (Karajan, 1957, rather more tame than other versions).

The Beethoven symphonies are mostly represented by Karajan's recordings with the Philharmonia from the early 1950s, with some later recordings from the likes of Günter Wand and Karl Böhm. Emil Gilels and Leopold Ludwig offer a very fine Emperor concerto from 1957. Better still Wilhelm Kempff in Piano Concertos Nos.1-5 with Ferdinand Leitner (1961) and in Nos.1, 4 and 5 with Paul van Kempen (1951-3), all with the Berlin Philharmonic. I'm pleased to see the Choral Fantasia included (Rudolf Serkin and Rafael Kubelík, 1977) and Wellington's Victory (Antal Doráti, 1961) among the less well-known offerings.

There's not much of Otto Klemperer's Beethoven: neither version of the Eroica but some overtures and the Emperor Concerto and No.4, with Claudio Arrau (1957). We do have his Brahms symphonies which are among the finest ever recorded (No.1, 1956; No.3, 1957; No.4, 1957) and his Bruckner and Mahler are welcome. His Mahler Fourth (1961) saw him in one of his famous collaborations with Elisabeth Schwarzkopf but we can also listen to several other recordings of that symphony, including three others with Klemperer at the helm though not, unfortunately to George Szell's or Bruno Walter's.

There are few recent offerings but among them are Andris Nelsons with the CBSO in Tchaikovsky's Manfred Symphony, an Orfeo recording from 2013 which John Quinn hailed as excellent – review.

Some of the material is billed as exclusive, for example Winfried Zillig's Lieder des Herbstes for alto and piano in a 1958 performance (Ursula Zollenkopf and Winfried Zillig), about which I wish I could have been more excited.

There are some cases where multiple versions are on offer: as well as the Nelsons Manfred, they also have versions from Kitayenko (2009), Silvestri (1957), Pletnev (2013), Toscanini and Gauk (both 1949) and Goossens (1959). That's not bad for a symphony which didn't even find its way into the numbered list.

Overall, however, coverage is very limited as compared with other streaming sites. Naxos Music Library, for example, covers a wide range of labels with monthly updates but it streams at a very limited 128kb/s, so gives only a hint of the quality of modern 24-bit and SACD recordings. Many of the recordings available there are also on offer from its sister site classicsonline.com in better-quality mp3, 16-bit and sometimes 24-bit lossless. What you stream can also be downloaded for a price but the limited choice currently on offer there is about to be very significantly curtailed to a handful of labels and the subscription of £11.99 a month reduced accordingly.

The most comprehensive current offering of major and independent labels comes from Qobuz but the severe reduction of offerings from classicsonline – though relaunched as recently as 2015 – and the fact that Qobuz almost perished recently serve as reminders of the perils of offering classical music and jazz streaming when competitors such as Deezer and Spotify effectively make money from pop music and those annoying adverts on the free Spotify.

As well as the range of labels on offer from Qobuz, everything is available for download, though their pricing policy often makes little sense, with some albums on offer at very competitive prices and others costing substantially more than the parent CD. There are no notes with Idagio but even Naxos Music Library, classicsonline and Qobuz don't always provide the relevant booklet, nor does the download site eclassical.com, excellent as that otherwise is.

Qobuz offers more than Idagio but it costs more than Idagio's €5 per month: the basic mp3 service which comes at a decent 320kb/s costs £9.99 monthly, the lossless version is £19.99 a month (16-bit) or £219.99 per year (24-bit).

I've touched on only a few of the offerings. Meanwhile you have nothing to lose by signing up for a month's free trial at idagio.com, with no credit or debit card details requested, then deciding for yourself. If only such a facility had been available when I was eighteen.
---
| | |
| --- | --- |
| | |
Donate and keep us afloat
Recordings of the Month
January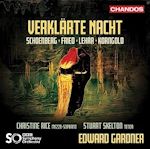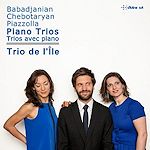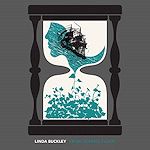 Linda BUCKLEY
From Ocean's Floor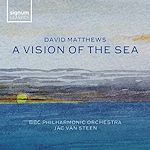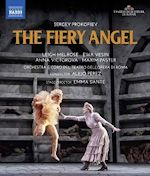 December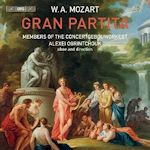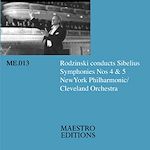 Rodzinski Sibelius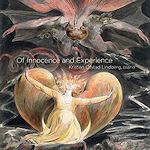 Of Innocence and Experience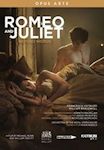 November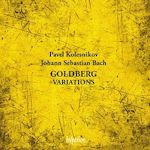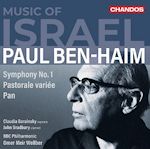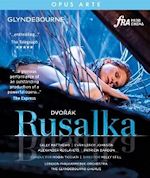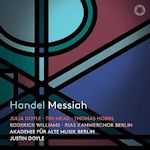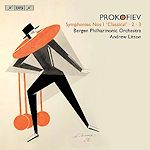 Symphonies 1, 2, 3
?