paid for
advertisements


Chopin Edition 17CDs
now available separately
£11 post-free anywhere

---
TROUBADISC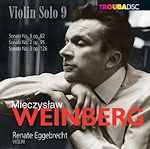 100th birthday of Mieczyslaw Weinberg on December 8, 2019.
Renate Eggbrecht has recorded all 3 violin Sonatas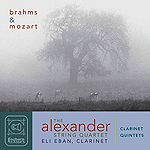 Mozart Brahms
Clarinet Quintets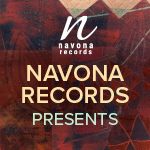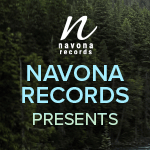 New Releases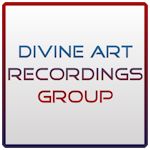 Click to see New Releases
Get 10% off using code musicweb10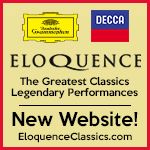 Special offer 50% off
15CDs £83 incl. postage


Follow us on Twitter
Editorial Board
MusicWeb International
Founding Editor
Rob Barnett
Editor in Chief
John Quinn
Seen & Heard
Editor Emeritus
Bill Kenny
MusicWeb Webmaster
David Barker
Postmaster
Jonathan Woolf
MusicWeb Founder
Len Mullenger
---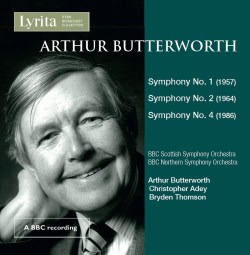 Support us financially by purchasing
this through MusicWeb
for £9.00 postage paid world-wide.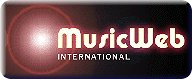 Arthur BUTTERWORTH (1923-2014)
Symphony No. 1 Op. 15 (1957) [38:13] MONO
Symphony No. 2 Op. 25 (1964) [28:09] MONO
Symphony No. 4 Op. 72 (1986) [39:39] STEREO
BBC Scottish Symphony Orchestra/Arthur Butterworth (1); Christopher Adey (2)
BBC Northern Symphony Orchestra/Bryden Thomson (4)
rec. BBC broadcasts: 2 December 1976 (1); 20 January 1975 (2); 8 May 1986 (premiere)(4)
LYRITA REAM1127 [67:49 + 38:13]

Arthur Butterworth was born in Manchester, UK, in 1923. From early on he was attracted to the sound of the brass band and later entered the Royal Manchester College of Music to study both trumpet and composition. On leaving the college in 1949 he joined the Scottish National Orchestra where he doubled as trumpeter and unofficial assistant conductor. In 1955 he joined the Hallé Orchestra, and in 1962 finally gave up professional playing. His next move was to Skipton in the Yorkshire Dales where he got involved in local musical life. From 1964 to 1993 he conducted the Huddersfield Philharmonic Society, and also forged relationships with some of the BBC orchestras. He died in November 2014.

He composed mainly to commissions, and his oeuvre consists of seven symphonies, concertos for various instruments, chamber works, vocal works and brass band music. He wrote sonatas for instruments with scant repertoire: double bass, saxhorn and heckelphone. He had great admiration for Sibelius and Nielsen, and their influence can be detected in some of his music.

The BBC broadcast of the Symphony No. 1 Op. 15 from December 1976 required considerable restoration, but has scrubbed up well. It is of significant historical value in that it provides an example of the composer conducting his own music. The work dates from around the time Butterworth joined the Hallé. It had a lengthy gestation period, with initial ideas dating back to 1939. Preliminary sketches began ten years later, and a holiday in Scotland with his wife in the early 1950s spurred him to begin work on it in earnest. The craggy Scottish landscape and spectacular scenery helped shape its character, and it's not difficult to find hints of the beginning of Sibelius' Sixth Symphony in its opening theme. The first movement is rugged, with a Nordic feel, but beneath the surface is unease and even anger. The Lento is lugubrious and glacial with an overwhelming starkness. Butterworth's skilful woodwind writing is very much in evidence. The Scherzo is a fairly gloomy affair too, and the finale enters with a whirlwind – a masterstroke of scoring. Its cascading chromatic scales conjure a picture of relentless and unremitting savagery. Apparently, one of its inspirations is the Northern winter weather, which I can certainly identify with. Barbirolli was impressed with the work and decided to premiere it at the Cheltenham Festival in 1957. It's worth mentioning that there is a performance of the Symphony with Barbirolli and the Hallé from the Proms, Royal Albert Hall, London, dated 29 August 1958 and issued on a Dutton 'twofer' (CDLX 7212 - review). The first commercial recording was made by ClassicO where the conductor was Douglas Bostock.

On the back of the success of the First Symphony, the composer was approached by Jack Holgate, secretary of the Bradford Subscription Concerts, to write a symphony for their centenary concert season. Completed in 1963, the Second Symphony was premiered in Bradford a year later with the Hallé Orchestra, this time under Sir Adrian Boult. The work is cast in three movements, the first having plenty of energy and vigour. A persistent restlessness underpins the music, but eventually an atmosphere of calm pervades. The tragic demeanour of the Adagio partly reflects the sadness of the composer when his dog was accidentally killed. There's a tangible rawness in the grief expressed. The third movement is an unsettled moto perpetuo, which eventually opens out into a compelling dramatic narrative. The BBC Scottish Symphony Orchestra under Christopher Adey deliver an impassioned account, with the sound quality an improvement on that of the First Symphony.

The initial sketches for the Symphony No. 4 Op. 72 were made as early as 1970, but it was a decade before Butterworth got down to serious work on it. Completed in 1986, the performance here with the BBC Northern Symphony Orchestra and Bryden Thomson was the premiere. The Dutton release I mentioned above contains the recording premiere made in 2008 with Butterworth himself conducting the Royal Scottish National Orchestra. Interestingly, MusicWeb International arranged for a public performance of the work at Warwick Arts Centre in 1998 at the suggestion of Len Mullenger to celebrate the composer's 75th birthday; the conductor was Colin Touchin (review). Echoes of Sibelius and Nielsen again make their mark in the first movement, and the depiction of a desolate, breathtaking landscape is, once again, a compelling feature. This sumptuous score is impressively scored, and Bryden Thomson points up the different orchestral sections to good effect. A busy Scherzo comes second, then an Adagio, the emotional heart of the work. Whilst its beguiling lyricism seems troubled, one can't fail to be won over by the delicious woodwind writing. After a brief Largamente, a powerful finale is launched, febrile, feverish and intense.

Paul Conway's extensive and detailed annotations are excellent in every way. I see from the booklet that he is in the process of writing a book: "Moorland Symphonies: an introduction to the music of Arthur Butterworth". All the recordings are live BBC broadcasts, and have been sourced from the Itter Collection. These are appealing and engaging performances.

Stephen Greenbank

From Adrian Farmer, Trustee of Lyrita Recorded Edition Trust

The initial 'flat' transfer of Butterworth's Symphony No.1 was impossible to listen to and we were on the point of rejecting it. The recording of the broadcast had at some point been badly processed, probably through the incorrect use of a dolby noise reduction unit. Richard Itter had professional dolby equipment for use with his Lyrita studio masters, perhaps he decided to use it on on this BBC Broadcast, it is quite possible that the surviving tape in his archive is a copy. Our restoration team - including Norman White, better known as Nimbus's Prima Voce archivist - manually rebalanced the frequency content of the recording. Had the BBC retained a copy in their archive we would have applied for a licence, but unfortunately in this instance there was no library copy.
---
| | |
| --- | --- |
| | |
Donate and keep us afloat
Recordings of the Month
October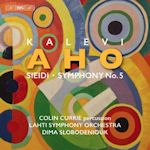 Aho Symphony 5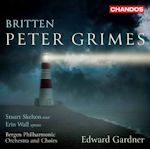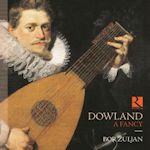 Dowland - A Fancy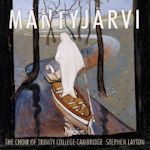 MÄNTYJÄRVI - Choral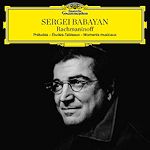 Rachmaninov_ Babayan
September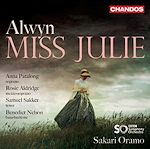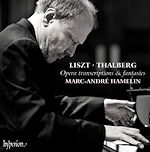 Opera transcriptions & fantasias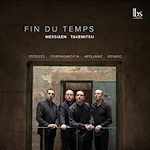 TAKEMITSU MESSIAEN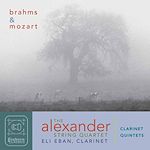 Mozart Brahms
Clarinet Quintets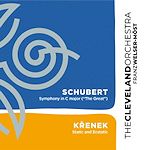 Schubert Symphony 9
August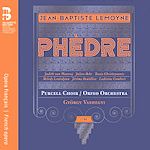 Jean-Baptiste LEMOYNE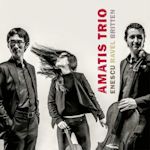 Enescu Ravel Britten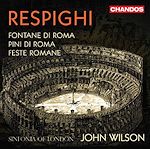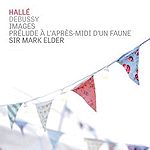 Debussy Images etc.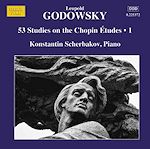 53 Studies on Chopin Études 1
Konstantin Scherbakov (piano)