paid for
advertisements

<!- Forgotten to FEb 2023-->
FOGHORN Classics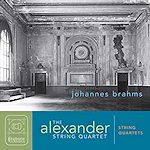 Brahms String Quartets

All Foghorn Reviews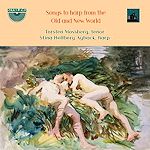 Songs to Harp from
the Old and New World

all Nimbus reviews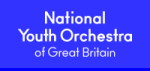 Follow us on Twitter
Editorial Board
MusicWeb International
Founding Editor
Rob Barnett
Editor in Chief
John Quinn
Contributing Editor
Ralph Moore
Webmaster
David Barker
Postmaster
Jonathan Woolf
MusicWeb Founder
Len Mullenger
The Music Of Gerard Schurmann
by Paul Conway

'I believe in communication - but there must be individuality'[1]. This heartfelt credo underpins each of Gerard Schurmann's compositions. It articulates his genuine desire to address an audience directly in his own distinctive musical voice.

A descendant of the German baroque composer Georg Caspar Schürmann and great nephew of the Dutch author and playwright Willem Frederik Schürmann, Gerard Schurmann was born on 19 January 1924 in Kertosono, Java, which was then part of the Dutch East Indies. His father Johan, a Dutch businessman and relative of Jacques Offenbach via an English cousin called Fanny Ochse, died of a heart attack while still in his 30s in 1928. Gerard and his older brother were largely raised by their mother, Elvire Dom, who was of Dutch, Hungarian and Javanese ancestry. She was an accomplished pianist, having studied with Bartók in Budapest in the early 1900s, and it is largely through her playing that the young Gerard first developed a passion for music. She was his first piano teacher and together they played through much of the standard orchestral repertoire in piano-duet arrangements, including the symphonies of Beethoven and Schumann.

Following his father's death, it was necessary for his mother to resume her career as an accompanist, and they moved first to Amsterdam for two years and then for several months to Paris, where she worked part-time as a repetiteur at the Opera. When he was about seven, they returned to Java, to live in its cultural centre Jogjakarta. Here, his mother taught and was much in demand as an accompanist, touring with various artists. One of them, he recalls, was the famous ballerina Anna Pavlova, who rehearsed The Dying Swan in their drawing room.[2] Later, in his early teens, he began to study piano with James Zwart in Batavia (now Jakarta) during the school holidays for a period of about two years, and subsequently started to earn some money from his pianistic skills as one half of a duo playing excerpts from popular concertos on Steinway grand pianos in the lounge of the Hotel des Indes at weekends.

Another potent early influence which made a lasting impression on Schurmann was hearing the local gamelan music with its pentatonic scales and intricate rhythms. The family lived within earshot of the resident gamelan orchestras at the Sultan's Palace (Kraton) where, at Festival time, the music continued uninterrupted for several days and nights as the players took over from one another in relays.

Perhaps due to her own experience of the vagaries of the musical profession, Schurmann's mother withdrew her encouragement of her younger son's aspirations to become a professional musician, insisting instead that he should regard music as a hobby whilst qualifying in a more dependable field offering greater long-term security. This stricture, however, only made him more determined to gain independence at the earliest opportunity and head to Europe. At the age of 17 he volunteered for active wartime flying duty in England, and, after arriving in 1941, he joined the Netherlands 320 Squadron of the Royal Air Force, part of Coastal Command. During his first two years in service, his squadron flew many missions over occupied enemy territory. He recalls that: 'During my initial training as a wireless operator / air gunner, it was discovered that my musical ear gave me the ability to transmit and receive morse code signals at a very fast tempo!'[3] In addition to his operational duties, he was asked to give morale-boosting recitals for the troops as part of a piano duo with a British sergeant named Harry Cole. He also gave solo recitals and performed with violinists Irene Richards and Eda Kersey at Charity concerts. Later, towards the end of the war, he provided piano illustrations for his uncle, Carl Schurmann's lectures on early and contemporary Dutch music. A lifelong association with Sir Adrian Boult began during this period, after Schurmann performed the piano concerto by the Dutch composer Willem Pijper (1894-1947) at a Winter Prom, with Boult conducting.

Schurmann's wartime duties inevitably restricted his musical activities most of the time, but, thanks to the intervention of Seymour Winyates who worked at the British Council and heard him perform at charity concerts in Croydon, he was able to obtain six months' 'compassionate' leave in order to give concerts and make recordings for the troops overseas, through the Entertainments National Service Association (ENSA) and the Council for the Encouragement of Music and the Arts (CEMA). These recordings, of plays, poetry readings and music, were made on the empty stage of Drury Lane Theatre which the composer has confessed gave him 'a rather ghostly feeling'.[4]

During this period he came to the attention of the Dutch Ministry of Education, Arts and Sciences in exile, and, after a further few months on active duty with the RAF, he was commissioned into the Dutch Army (Military Government) in a division which dealt with cultural affairs. He returned to London to work part of the time with Elizabeth Poston at BBC Bush House, for wartime Radio Orange and also took up the position of acting cultural attaché at the Netherlands' Embassy in London (1945-48).

Apart from his interest in Bartók, Stravinsky, and the Second Viennese School, Schurmann was inspired by such leading contemporary British composers as Alan Rawsthorne (1905-1971), Michael Tippett (1905-1998) and Benjamin Britten (1913-1976). Schurmann was thrilled to hear the first performance of Peter Grimes in London, The Rape of Lucretia at Glyndebourne and the Seven Sonnets of Michelangelo (performed by Pears and Britten at the BBC). He was initially offered composition lessons by Tippett, who shrewdly discerned Schurmann's closer affinity with Rawsthorne's style and method and suggested the latter would be more suitable as a teacher. Tippett retained Schurmann's friendship, nevertheless, and followed his young colleague's career with interest.

Thus Rawsthorne became Schurmann's mentor. Such was the rapport between them that the older composer acted as best man in Schurmann's first marriage to the violinist Vivien Hind in 1948, and became godfather to their daughter Karen, born the following year. Schurmann's instruction began when Rawsthorne gave him his own copy of Hindemith's The Craft of Musical Composition, in several volumes, in 1950. Rawsthorne gradually revealed to his protégé how best to use these textbooks to improve his technique. However, Rawsthorne stressed the importance of Schurmann composing as instinctively as possible, resorting to 'method' only 'if and when in doubt'. [5] During this early stage of his creative development, Schurmann was prone to periods of depression and self-doubt, and Rawsthorne's great encouragement and support played an essential role in helping him surmount these barriers.

Rawsthorne's writing is graced by a refinement, clarity of purpose and economy of gesture that would appear to have resonated with his friend and pupil at a profound level. Schurmann has had this to say about the degree of his involvement with Rawsthorne's music:

'I really believe that I learned more technique by assisting him with his material than in any other way. I also learned early on to model my own music notation on his impeccably clear manuscript, to the extent that he found it sometimes difficult to distinguish between his writing and mine! He used to roar with laughter in the early days when I teasingly asked him why he was 'messing up my beautiful score' as I watched him make corrections in my orchestrations of his sketches. Later on, at least in the case of film music, his trust became more absolute and he would no longer look at what I had done before it went off to the studio or the copyist'. [6]

Keen to explore different compositional methods, Schurmann experimented with serial techniques, which he studied with the radical modernist composer Elisabeth Lutyens (1906-1983). He found the method limiting, however, and abandoned it, though not before using it in a wind quintet which was admired by Hans Keller, who became a supportive friend.

During the immediate post-war years, Schurmann studied piano with Kathleen Long and had lessons in conducting with Franco Ferrara in Rome. He had dropped the umlaut from his surname by now, owing to anti-German sentiment during and following the War. His term as cultural attaché to the Dutch embassy in London came to an end in 1948. Encouraged by Eduard van Beinum, he then accepted a two-year appointment as conductor-in-residence at Radio Hilversum in Holland. Soon after Schurmann took up his duties, Rawsthorne went to hear a performance of his fine orchestral piece Symphonic Studies (1938) conducted by Schurmann with the Radio Philharmonic Orchestra. Rawsthorne also attended Schurmann's rehearsals with a string orchestra in Amsterdam that had been created to showcase some of the best soloists and chamber groups in Holland. So impressed was Rawsthorne with their playing that he wrote a new work for them, dedicating it to Schurmann - the Concerto for String Orchestra which they premiered on 13 June 1949, soon after its completion. Other notable British pieces premiered by Schurmann in Hilversum include Elizabeth Lutyens' Concerto for String Quartet and Orchestra, her Viola Concerto, and Humphrey Searle's Put Away the Flutes.

Having completed his two-year contract with Hilversum Radio, Schurmann returned to England, determined to focus on his career as a composer. For a while, he struggled to make a living, turning to teaching at Queen Anne's Caversham, a school for girls near Reading, to make ends meet. Finally, Alan helped him to make an entré into the closely coveted world of writing film scores. At first, Schurmann assisted Rawsthorne on a number of his film scores, as orchestrator (as in the case of Pandora and the Flying Dutchman and Where No Vultures Fly, both in 1951) and sometimes, as the contributor of some original music for various cues. One such cue, written for an action sequence in The Cruel Sea (1953) drew praise from the film's director Charles Frend. When he approached Rawsthorne about working on another project, the composer put forward his younger colleague instead. This gave rise to the expected protestations based around the risk of hiring someone with insufficient experience and qualifications. When Rawsthorne generously informed Frend that the music cue he had so admired in The Cruel Sea had actually been written by 'young Gerry', the director was convinced and Schurmann's distinguished career as a film composer and orchestrator was launched.

During the 1950s and 1960s, Schurmann was best known for his music for the cinema, from the Ealing classics The Long Arm (1956) and Man in The Sky (1957) to the Disney adventure romp Dr Syn, Alias the Scarecrow (1963), The Ceremony (1963), The Bedford Incident (1965) and incorporating such iconic fantasy titles as Horrors of the Black Museum (1959) and Konga (1961) for the American producer Herman Cohen, and The Lost Continent (1968), a Hammer Production. Other projects included orchestrating two Oscar-winning scores: Maurice Jarre's Lawrence of Arabia [7] and Ernest Gold's Exodus. Practising the strict discipline required to create vividly imaginative film scores for very specific forces to tight deadlines proved advantageous when he subsequently began to focus on writing pieces intended for the concert hall.

Anyone surveying Gerard Schurmann's current catalogue of works [8] might be forgiven for thinking this composer was a late developer and that the formal mastery evident in his early acknowledged scores sprang up, fully-formed. In fact, although his official canon admits only one piece – the Bagatelles for piano (1945) – dating from his years as a fledgling creative artist, Schurmann made contributions to several genres during this formative period of his career which he subsequently suppressed. Among his withdrawn works is a song-cycle consisting of settings of poems about Java entitled Pacific, which enabled him to indulge his fascination with gamelan music. Supported by the Society for the Promotion of New Music (SPNM), this was his first work performed in England, by the soprano Joy McArden and pianist John Wills. Among other discarded early scores may be numbered a piano sonata, a cello sonata, music for ballet and theatre and two string quartets dating from the 1940s. The first of these was dedicated to the exiled Queen Wilhelmina of the Netherlands and premiered in her presence in 1943 by the Hirsch String Quartet, who subsequently played it at the popular National Gallery lunchtime concerts founded by Dame Myra Hess, and at the Wigmore Hall, among other venues; the second, performed by both the Dutch Sweelinck Quartet and the Hungarian Quartet, was a short piece, composed in response to competition guidelines that required it to be a prelude to Bartók's Third String Quartet (Schurmann subsequently reworked some of its ideas in his chamber orchestral piece, Variants).

Schurmann's officially sanctioned concert works defy easy classification into distinct musical traditions. Though traces of his part-British heritage remain, there are also multicultural influences, as evidenced in the composer's breakthrough work, Chuench'i (1966). This cycle of seven song settings for high voice and piano of Chinese poetry was a landmark in his development as a creative artist. Fellow composer and conductor Gerard Victory wrote that this piece 'combines a fiercely intense and almost intrusive passion with an unmistakably contemporary technique and highly polished craftsmanship'. [9]

It was written in response to a commission from the American soprano Marni Nixon. The seven poems chosen by Schurmann represent the emotional progress of a woman symbolised by her recollections and experiences of Spring from childhood ('Plucking the Rushes'), through adolescence ('Shang Ya!'), to maturity. Unifying the cycle and pervading each poem is the 'spirit' or 'atmosphere' of Spring (Chuench'i), and the songs which frame the cycle ('New Corn' and 'At the End of Spring') reflect the beginning and end of that season. The various Chinese texts by different poets were translated by Dr. Arthur Waley, whose adaptations also provided the texts for, among other works, Britten's Songs from the Chinese (1957), three of Lennox Berkeley's Five Chinese Songs (1971) and David Blake's The Bones of Chuang Tzu (1972).

Apart from its unifying subject matter, Chuench'i gains further coherence by thematic relationships between the songs and by the key role played by the piano part. As John McCabe observed, '[t]hese are not songs with piano accompaniment but rather chamber music for voice and piano'. [10] Such is the concentration of the material in these settings that McCabe has suggested that the cycle 'might be seen as a set of very free variations'. [11]

Greeting the arrival of Spring, the opening song is permeated by faded memories of past happiness evoked by a misty morning. In 'Plucking the Rushes', a boy and a girl drift idly in a boat, daydreaming. Marked Presto con petulanza, 'Shang Ya!' acts as a kind of scherzo in which vows of friendship and fidelity are fiercely affirmed. 'Flowers and Moonlight' brings calm and tranquillity in an idyllic description of a languorous Spring evening. By contrast the toccata-like 'Little Bay of the Ch'i' is breathlessly vigorous as the woman admires her lover with eager excitement. In the melancholic 'Self-abandonment', an awakening from a drunken sleep brings the mournful discovery that Spring has gone. The return to the material of the opening song in 'At the End of Spring' ushers in a stoical acceptance of the passing of time and youth, though not without a parting expression of sorrowful longing.

Schurmann's imaginative use of harmonic language is entirely at the service of the text in these graceful and intricately wrought settings. His use of the ambivalent tritone as the main interval complements the equivocal nature of the poems. In addition, serial techniques are deployed in such a way as to indicate tonal roots, however fleeting. The main material of the cycle is a ten-note scale presented by the voice in the opening bar of the first song. Unfolding in an inexorable arch-like structure, songs 1 and 7 are linked thematically, while nos. 2 and 6 share a hypnotic calm and the A-E flat tritone. Nos. 3 and 5 are more recognisably tonal and express a similar fervour and devotion, while the central song is the allusive and evocative heart of the work.

In the version for voice and orchestra, Schurmann demonstrates a sensitive feeling for sonority. The additional forces deftly underpin the soloist, adding further layers to the meaning of the words. In the second song, the piano's delicate ornamentation is shared between oboe (grace notes) and flute (trills). Perhaps the most haunting orchestration occurs in the fourth song, where harp harmonics combine with glockenspiel and celesta to produce gossamer textures, correlating with the filigree textures of the piano edition. The combination of oboe with two trombones in the closing passages of the sixth song points up the despondency conveyed by the text. In the moving outer settings, the mesmeric repeated quintuplet figures are played by airy strings, underlining the exquisitely ephemeral nature of all things as captured in the poetry.

The cycle in its voice-and-piano form was premiered by the dedicatee, soprano Marni Nixon with the pianist Wilfrid Parry on 28 June 1966 at the Wigmore Hall, London. It was recorded by Nixon with John McCabe (piano) on Pye GSGC 14105 and Nonesuch H 71209. The orchestral version received its first performance on 10 March 1968 by the Dutch soprano Ank Reinders with the RTE Symphony Orchestra conducted by the composer at the Gaiety Theatre, Dublin. The UK premiere took place at the Harrogate Festival on 10 August 1969 by Hazel Holt and the BBC Northern Symphony Orchestra, conducted by Erich Schmid, and the first USA performance was given on 9 November 1972 by Marni Nixon with the Syracuse Symphony Orchestra, New York under Frederick Prausnitz.

Schurmann's Fantasia for cello and piano [12] was written in 1967 and premiered in March the following year by Adolpho Odnoposoff and Aldo Ciccolini at the Salle Pleyel, Paris, with further performances taking place at the Wigmore Hall, London and the Lincoln Center, New York. It was originally entitled 'Dialogue', and there remains an intrinsically conversational relationship between the two instrumentalists, who have equal billing in this dramatic presentation. With its constantly shifting pulse, the Fantasia is a prime example of the composer's method of development via a quasi-organic process of alternating tension and release. There is raw emotion in the two protagonists' impassioned interchanges, with an unvarnished candidness encountered rarely in later instrumental works by this most fastidious composer.

In 1968 Gerard Schurmann was commissioned by Radio Telefis Eireann to write an orchestral work for the following year's inaugural Festival of Contemporary Music in Dublin. This provided the composer with an opportunity to realise a long-held ambition, namely to pay homage in a musical score to the art of Francis Bacon, who had become a good friend of Schurmann's when the two were neighbours in Henley-on-Thames. The result of the Dublin commission was the richly scored and widely expressive orchestral suite Six Studies of Francis Bacon (1968) [13], dedicated to the painter. In 1969 Bacon returned the compliment by painting several portraits of the composer, one striking example of which was released as Study of Gerard Schurmann.

Six Studies of Francis Bacon is scored for large orchestra, comprising triple woodwind, four horns, four trumpets, three trombones and tuba, five timpani, a large percussion section requiring four players, harp, piano, celesta and strings. At just over 30 minutes in duration, this is a substantial work in which Schurmann serves notice of his gifts as an orchestral composer. There is subtlety as well as bravura in its instrumentation.

In the brief but atmospheric Introduction, the principal material for the whole work is presented. Three pairs of crotales, gently clashed, with two violas, drop the notes F, B, A, C into the ether. Vibraphone and muted solo violins sustain a chord, from which a long crescendo on all strings leads to a forceful brass chord, bringing the score abruptly into sharp focus.

Marked Allegro inquieto, 'Figures in a Landscape' presents ideas heard from various perspectives: middle distance; afar, and then suddenly looming large in the foreground. The material is constantly and subtly developed despite these shifting viewpoints. Schurmann exploits judiciously the outermost extremes of his orchestral palette, from the subterranean sonorities of contrabassoon and tuba to the vertiginous heights of piccolo and glockenspiel.

'Popes' conveys perfectly the savagery of Bacon's screaming figures. After an initial outburst, a slower processional ensues, weighted with ritualistic pomp. Distorted, chant-like material brings an archaic irony to the music's mock-epic progress. A return to the original flare-up, now greatly intensified, snuffs out this petrifying and horror-struck study.

Alan Rawsthorne and his wife Isabel were great friends of Francis Bacon as well as Schurmann. Isabel inspired many Bacon paintings, including two with the title 'Three Studies of Isabel Rawsthorne'. In Schurmann's study, 'Isabel (Variations)', a slow theme unfolds on solo clarinet, followed by five brief continuous variations which form an arc with the fastest variant at its epicentre. The solo clarinet concludes by invoking the opening theme. In keeping with the intimacy of these portraits, Schurmann's orchestration for these central variations is restrained and finely drawn, in contradistinction to the full-blooded movements surrounding it.

Marked Presto violente, the bravura 'Crucifixion' offers a supreme test of orchestral virtuosity. Schurmann matches Bacon's violent response to his subject with textures of such density they are almost tangible. The barbarity is shrewdly contained tightly within a very clear, rondo-like ABABA form rounded off by a short coda.

The late George Dyer inspired many Bacon paintings, and the portrait of him riding a bicycle whilst looking in the opposite direction is tender and playful. 'George and the Bicycle' fulfils the role of a scherzo within the work. A charmingly breezy tune for strings has a Rawsthornian insouciance, but Schurmann presents us with many different shades of comedy from wit and high spirits to slapstick and parody as the unfortunate George falls off and an ambulance whisks him off to hospital leaving the wheels of the cycle spinning.

'Self-Portrait' takes the listener back to the mood and material of the introduction. However, it is not a verbatim repetition as Schurmann invites us to experience the opening ideas again in the light of what we have encountered in the interim. As Bacon's paintings continue to ask questions of the viewer, so the final three repeated string chords of these studies raise their own issues by offering the listener an open-ended conclusion.

Schurmann takes care to ensure that this work is more than just a series of descriptive pieces. It is fundamentally a symphonic score in which the various sections are interrelated by a deft use of thematic ideas. There is no attempt to realise the paintings in sound, but rather to express what the composer senses to be the emotional content behind them. The result is a gripping sequence of sharply defined, variegated and correlative tableaux which capture the striking individuality, disquiet and ferocity of Bacon's paintings. Beyond this, the score also reveals Schurmann's acute sense of drama and theatre. It is regrettable that among all the various musical forms he has never been commissioned to write an opera. As far back as 1970, Kenneth Loveland commented that 'there ought to be an opera somewhere in his blood'. [14] The ability to add layers of meaning as exhibited in his Bacon Studies, when considered together with his gift for lyricism and word setting so clearly displayed in Chuench'i suggests that Schurmann would make an ideal composer for music theatre. Indeed, his later work, Piers Plowman, an Opera Cantata in two Acts points to this, and could well be staged successfully.

Six Studies of Francis Bacon was premiered on 9 January 1969 by the RTE Symphony Orchestra under the composer's baton as part of that year's Dublin Festival. The first American performance took place on 23 April 1981 with the Cleveland Orchestra conducted by Lorin Maazel.

Serenade, for solo violin (1969) is dedicated to Vivien Hind, Schurmann's first wife who was a fine violinist and sometime leader of the BBC Concert Orchestra. It was premiered on 7 January 1970 by Yossi Zivoni at the Dublin Festival of 20th Century Music. The Bulgarian virtuoso Mincho Minchev gave the first American performance at Michigan State University, and the first British performance took place on 16 March 1980 when Ruggiero Ricci played it at the Queen Elizabeth Hall. There are nine movements: Ardente; Grazioso; Con slancio, sempre declamando; Pastorale; Burla; Presto; Vivace; Tranquillo, and a final Ardente, framed by two short passages, marked 'Pesante'. Schurmann takes care to invest each of these little studies or vignettes with its own character. Individual techniques are reserved for specific movements e.g. double-stopping in the thematically related outer movements and the grand, Baroque-like seventh; arco and pizzicato contrasts in the second; judicious use of harmonics in the third; varied articulation in the fourth; staccato and legato juxtapositions in the fifth; quicksilver playing the sixth, which is muted throughout, and flautando trills and playing near the bridge of the instrument in the seventh. The results are satisfying for executant and listener alike. The Serenade marks a refinement of Schurmann's style. His personal style has now been sufficiently honed that it can be readily identified in a single line.

Commissioned by the Guildford Festival Committee, the tautly constructed Variants (1970) [15] was written for a classical-sized group of players such as Schubert used in his Fifth Symphony. It was premiered on 8 March 1971 at Guildford Cathedral by the London Mozart Players under Harry Blech. The first performance in the USA took place at Severance Hall, Cleveland on 4 May 1977 by the Cleveland Orchestra conducted by Lorin Maazel. The score is dedicated to Alan Rawsthorne.

Variants is a taut symphonic essay in one unbroken movement with clearly defined sections. It explores fully the ramifications of a series of memorable motifs introduced at the outset, including a striking opening hexachord which contains the five notes of a gamelan scale. The individual variants are contrasted in mood and colour yet they all form part of an overarching structure. In this way Schurmann plays with the listener's sense of the expected and the unexpected as Haydn and Mozart would have done when writing for the same reduced forces. The idea for Variants came to Schurmann after he heard a work with the same title by Alun Hoddinott, [16] which appealed to him very much. The Welsh composer was quick to give Schurmann his blessing to use the name for his piece.

It is scored for flute (doubling piccolo), two oboes (the second doubling cor anglais), two bassoons, two horns and strings. The effect is of an implosive discharge of energy with a contrasting slow central section with hypnotically unwinding contrapuntal lines.

Although less flamboyant and immediately imposing than the Bacon Studies, Variants is, in some ways, an even more impressive piece. Schurmann coaxes an admirable range and diversity of effects and timbres from his small band of players. Chamber orchestras should lose no time in incorporating this rewarding and challenging piece into their repertoire.

Attack and Celebration (1971) [17] is a rare example in the Schurmann catalogue of a piece which straddles the world of cinema and the concert hall. This richly scored orchestral curtain-raiser is based on some of the music Schurmann wrote for films dealing with the subject of the Second World War. It falls into three distinct, unbroken parts. The fiery opening section uses material from the 1967 film Attack on the Iron Coast. Two sharply defined themes, the first combative, and dominated by brass and percussion, the second a soaring, lyrical melody for strings and woodwind, are presented individually and then in counterpoint, to thrilling effect. For the central, 'trio' section, the composer uses two themes from a 1958 thriller, The Two-Headed Spy. These ideas are more whimsical in nature, especially the initial, arch-shaped motif, marked 'scintillante': introduced on the first violins, this has a neo-classical feel exemplified by a generous use of trills. A brief transition passage subtly ushers in the opening material which quickly assumes a more triumphant aspect to bring the work to an exciting and powerful conclusion. Attack and Celebration was written for the BBC Concert Orchestra who premiered the piece under Ashley Lawrence in a BBC Radio 3 broadcast on 21 December 1971.

Schurmann's Piano Concerto (1972-73) is a two-movement work written for John Ogdon (1937-1989). Schurmann and his second wife Carolyn Nott took an active role in trying to help Ogdon through his battle with acute mental illness and he lived with them for some months. [18] The concerto was premiered on 21 November 1973 by John Odgon with the Bournemouth Symphony Orchestra under Paavo Berglund at the Guildhall, Portsmouth and subsequently performed in Bournemouth and at the Royal Festival Hall, London. Schurmann was already closely acquainted with Ogdon's playing since the great pianist had the early Bagatelles in his repertoire. Consequently, he resolved to write a piece which would showcase Ogdon's outstanding stamina and drive. He was also encouraged by the expectation that, as a composer himself, Ogdon would have a particular empathy with contemporary music. The two-movement form neatly avoids a conventional third movement finale, whilst also dispensing with the need for a first movement of inordinate heft and dominance.

The work begins with an extended and sustained solo cadenza which adumbrates some of the basic ideas to be developed later and gradually builds to a fierce climax. The rest of the movement presents various facets of the cadenza's material in ever-changing ways. The second movement incorporates elements of a traditional slow movement and finale as well as recapitulating material from the first. This sets the extremely demanding solo part within the context of a satisfyingly well-balanced structure. The two movements complement each other very well: the first is mainly fast, whilst the second has an extended slow section. In addition, whilst the opening movement offers an exhilarating rollercoaster ride with a welter of notes, the second is more introspective and expressive in mood. Both movements, however, are markedly concise and intense.

In many ways the Piano Concerto benefits from Schurmann's wide experience as a musician. The bravura piano writing is audibly the product of a superb executant. However, the pyrotechnics never amount to display for its own sake as the thematic nature of the solo part is always germane to the developing musical argument. Similarly, the effective use of a large orchestra with precision and point suggests a composer with broad experience on the podium. Such is the significant role played by the orchestra that, despite severe technical challenges, the piano acts more as primus inter pares rather than as a star performer with accompaniment.

Consequently, the concerto is avowedly dramatic, concerned with aspects of opposition and reconciliation of the two main protagonists. A range of different relationships between piano and orchestra is explored and the work charts a notable trajectory from independence to rapprochement and resolution.

Two important solo piano pieces derive from the Piano Concerto: Contrasts, which interrupted the concerto's composition, and Leotarus, which came later. Both keyboard works share the same vividly dramatic world as their orchestral progenitor.

Contrasts (1973) [19] was commissioned by John Ogdon for his series of 'Virtuoso Piano Music'. Composed after Schurmann had finished the first movement of his Piano Concerto and before he commenced work on the second, it was premiered by Ogdon on 21 May 1973 at the Queen Elizabeth Hall, London. The Bulgarian pianist Ivan Drenikov, a finalist in the 1964 Ferrucio Busoni international piano competition, gave the USA premiere on 19 April 1976 at Michigan State University. The composer has written that the title 'relates to weather phenomena experienced in summer, and the emotional responses which they induce'. [20] Though the four movements give full rein to the composer's powers of invention and may be regarded as a series of vivid tone poems as well as a set of rigorous keyboard studies, they are connected thematically and offer a sequence of diverse transformations of the principal material introduced in the first movement. 'Cumulonimbus' is a dense cloud formation associated with thunder and lightning and Schurmann generates dark and ominous sonorities in a rich opening utterance, galvanised by constantly shifting textures. 'Summer Rain' finds the composer in skittish mood, evoking squally showers, brief rain storms and fine drizzle whilst hinting at underlying blue skies. 'Becalmed' supplies a moment of mesmeric stillness, either in cooling shade or in the glare of the sun; occasional, heavily accented outbursts are short-lived and never threaten seriously the overriding mood of hypnotic calm. The last movement, 'Undersun', refers to a dazzling halo effect produced by the reflection of sunlight on ice crystals in clouds. Rhythmic passages are interleaved with a recurring songlike theme before the short final coda builds inexorably to an incisive denouement. Probing and picturesque, these four movements show Schurmann delighting in exploring myriad keyboard sonorities confident in the knowledge that his score will be realised by a virtuoso executant.

Written for the Hungarian pianist Tamás Vásáry, Leotaurus (1975) [21] was premiered by John Ogdon in Canberra, Australia in September 1975. Ogdon also gave the work's first UK performance at the Queen Elizabeth Hall, London on 5 February 1976. The composer has suggested that it could be regarded as an imaginary set of interactive variations on a theme from his Piano Concerto for a lion and a bull (the astrological signs of Vásáry and his wife, respectively).

After a short preliminary flourish, the main theme is stated calmly, implying a B minor tonality. Variation 1 (Poco animato) contains a rocking rhythm and fierce but fleeting eruptions. Variation 2, which is lyrical and features eloquent triplet figurations, leads into the trenchant, toccata-like Variation 3 whose textures are pervaded by a taut ostinato; a sudden relaxing of tempo and a gentle phrase in the left had leads to a hushed, sustained final chord. Variation 4 (Presto) is driven by an insistent dotted rhythm, reminiscent of the third, 'boogie-woogie' variation in the closing Arietta of Beethoven's valedictory Piano Sonata no.32 in C minor, Op.111. Assertive chords usher in the simple and charming Variation 5 (Andante cantabile), the gently-beating heart of the set. The brief Variation 6 is notable for its resonant textures, assisted by carefully gauged pedal effects. Following without a break, Variation 7 (Con moto) is a fluent and clean-limbed canon which ends robustly. Variation 8 (Vivace) persistently confounds the listener's expectations by juxtaposing starkly contrasting textures and dynamics. It ends with gossamer arpeggiated figures redolent of a passage which occurs directly before the coda of Contrasts. These figures herald the arrival of Variation 9 (Moderato) in which a steely, imposing statement frames a more whimsical, spontaneous-sounding central section. Variation 10 is a volatile Allegro powered by a pounding left hand rhythmic ostinato. Flourishes from the entrada as well as material from the original theme are recalled and reworked in an intense and brilliant finale rounded off by an emphatic and definitive closing gesture.

Leotauraus finds an engaging variety of ways to explore fully the ramifications of its versatile opening statement. There are echoes of the composer's chamber-orchestral piece Variants in its presentation of audaciously divergent material within the context of an intricate and impressively structured single entity.

The subtle Hungarian inflections of the choral cantata The Double Heart (1976) are a reminder of a formative influence from the composer's childhood. This 20-minute setting for unaccompanied choir of words by the 17th-century poet Andrew Marvell is cast in five main sections, beginning and ending with extracts from Marvell's Dialogue of the Soul and Body. It was commissioned by the BBC and premiered on 28 March 1977 by the BBC Singers under John Poole at St. John's Smith Square, London. Schurmann's treatment of the text is painterly and also operates on a more profound plane. For example, the duality of the title is reflected in the use of adjacent tonal areas and in the way the voices are twinned or grow out of two-part figures. The tonal oscillations in the outer sections are striking; their disorientating effect is only rectified in the climactic fifth part. Also of note are the passages for solo voices in the second movement which are gravely affecting. The Double Heart is a pivotal work in Schurmann's vocal output, consolidating the flexible expressivity of the vocal line in Chuench'i and anticipating the imposing choruses of his 1980 opera-cantata Piers Plowman. It is also a prime example of the composer's sensitive response to his text which invariably enhances the words without jeopardising their pre-eminence.

Schurmann was introduced to the eminent violinist Ruggiero Ricci in 1974 by John Odgon, who was a mutual friend. A subsequent discussion with Ricci led to the Concerto for Violin and Orchestra (1975-78), [22] written to celebrate Ricci's golden jubilee on the concert platform. It was commissioned by the Royal Liverpool Philharmonic Society with funds provided by the Arts Council of Great Britain and first performed on 26 September 1978 by Ricci with the RLPO under Walter Weller at the Philharmonic Hall, Liverpool.

The work had an uncharacteristically long gestation period during which Schurmann considered carefully, amongst other things, the important question of orchestral balance in a violin concerto where the solo instrument can easily be overpowered by tutti passages. Bartók's Second Violin Concerto of 1937-38 proved to be an especially inspiring model, though Schurmann's own wide experience on the podium was a distinct advantage when judging the interaction between soloist and orchestra. Careful attention to the supporting textures ensures that throughout the 33-minute piece, the violinist never has to strain to be heard and full-blown tuttis are sparingly employed and only in moments when the soloist is silent.

Though, like the Piano Concerto, it is cast in two movements, the Violin Concerto is so organically conceived that it may strike the listener as a single span of music with a mid-point break. The first movement begins with an atmospheric slow introduction, marked Sostenuto, leading to an extended symphonic Allegro non troppo. Conventional sonata form is avoided in favour of a more flexible form which continually grows and develops. According to Schurmann, the spark which ignited work on the concerto was lit when he began to explore an important and quintessentially violinistic idea which first appears in the third bar: 'the interval of a major second … The sound of an open D against an E stopped on the G string'. [23] This tiny gesture forms the basis of the germinal cell from which the rest of the movement expands. Exotic percussion and harp interjections give the soloist pause for thought but the music becomes increasingly agitated. The main Allegro arrives with the presentation by the soloist of a note row followed by its inversion. Whilst the violin is rarely allowed a moment's respite, Schurmann has ensured that the solo material is both idiomatic and deeply expressive. There is an extended cadenza near the end of the movement which presents anticipated technical challenges but also performs a more vital function in synthesising the movement's ceaselessly unfolding argument thus far. The coda is launched by an eloquent threnody on violas and the movement ends with a reminder of the protean leitmotif from the opening bars.

The second movement is a set of seven free-ranging variations on a slow and peaceful theme. It opens in a hushed, nocturnal setting warmed by the glow of the violin's principal theme. Though the individual variations are not delineated in the score, they are marked by changes in tempo and orchestral colouring. Thus, strings, woodwind, brass and gamelan-like percussion are variously highlighted in different sections of the movement. Following a gradual rapprochement with previous material, the opening motif is quoted directly in Variation VI. The following variation leads to a measured and sanguine final section which generates a feeling of coming back to the fold after a long and strenuous journey.

Piers Plowman (1979-80) occupies a prominent position in Schurmann's output. This substantial two-act opera-cantata consolidates the composer's keen sense of drama, flair for word setting, feel for orchestral colour and mastery of large-scale musical structure. Lasting roughly one hour in performance, it remains his most expansive work to date. Commissioned by Netherlands Radio, Hilversum, for their jubilee year, it was premiered by Felicity Lott, Sarah Walker, Anthony Rolfe-Johnson, Norman Welsby, the Festival Chorus and the Royal Philharmonic Orchestra under John Sanders on 22 August 1980 in Gloucester Cathedral as part of the Three Choirs Festival.

At the age of about 20, Schurmann was given a copy of William Langland's poem The Vision of Piers the Plowman by a family friend who suggested it might form the basis of a musical treatment. When the commission for a choral work came from Netherlands Radio, Schurmann sought out his copy of the poem, sensing intuitively that this would provide an ideal subject for the projected piece. Its unique depiction of the Crucifixion in the context of a jousting tournament in medieval England had made a lasting impression on Schurmann. In the event, Langland's discursive epic required considerable adaptation before it could be set and the composer took the difficult, but ultimately valid, decision to write his own text, incorporating other sources [24] on the advice of the dramatist Robert Bolt. Indeed Piers Plowman was originally intended to be a study for a full-scale opera to a text by Bolt, but, regrettably, this project never came to fruition.

Together with Gawain and the Green Knight, The Vision of Piers the Plowman is one of the last great works of Anglo-Saxon literature. Historically, the poem covers the latter part of the reign of Edward II and the succession of ten-year-old Richard II under the regency of the Duke of Lancaster, John of Gaunt. Langland's use of allegory to covertly condemn abuses of power and the rigid class structure betrays his political allegiance, but Piers Plowman may be regarded above all as an ageless morality tale.

Schurmann wrote words and music simultaneously. He abandoned the idea of using medieval musical material in favour of his own unmistakably late-20th-century language. This serves to underline the allegory's relevance to the contemporary world. As the composer pointed out in his programme note for the first performance, Europe in the 14th-century was 'a violent, bewildered, suffering and disintegrating age' and the remarkable parallels with our own time prompted the American historian Barbara W. Tuchman to call her history of medieval Europe, 'A Distant Mirror'.

The dramatic narrative is carried by four out of the many allegorical characters in Piers Plowman. These figures embody the moral and human values variously represented. The story takes the form of a dream in which the narrator is Langland himself, identified as Will the dreamer. In the poem, the enigmatic Piers Plowman appears about a third of the way through as a simple, hard-working ploughman to whom the people turn for guidance. In the opening Prologue of the musical setting, Will articulates a longing for the qualities that Piers represents, a desire which is a recurring feature throughout the poem. Also in this opening section, Schurmann introduces much of the musical material from which the rest of work is developed, in particular a rising six-note figure in triplet figuration and a fanfare-like, rapid-fire series of repeated chords. After an ear-catching effusion of chiming percussion, Schurmann asks the choir to speak in unison the celebrated line, 'A fair field full of folk'. This striking effect signals the end of the Prologue and the start of the work's main section.

After a brief orchestral preface reiterating some of the principal musical motifs, the chorus introduces one of the most colourful and complex characters in the poem, Lady Meed, who represents the concept of reward, earned reward and inordinate love of wealth and riches leading to bribery and corruption. She laments the difficulties and tyranny of love. Her quarrel with Conscience is mediated by the King, who looks favourably upon her and invites Reason to intercede. The King is sung by Will who, in a sense, conjures up all the characters of this tale in his dream. Personalities in their own right as well as metaphysical concepts, Conscience and Faith are played off against the worldly roles of Will, Lady Meed and the King. Initially, Faith prophesies disaster in the form of plague and famine, and pleads with her followers to seek salvation through Piers's guidance. Act I ends optimistically with the idea that man should discover the true meaning of life through his own instincts.

In the second part the role of Plowman, now largely absent, is transformed into that of spiritual leader, wise teacher, and finally saviour. At the beginning of Act II, optimism is replaced by despair at the devastating fulfilment of Faith's earlier prophecy of plague and famine. The people are bitter and angry because they believed Piers would save them from such physical ills. Faith reminds everyone that Piers's message is spiritual and cannot save people from physical ills, but her call falls on deaf ears. The scene changes to a tournament where the crowd excitedly watches the spectacle of knights preparing to joust. Piers is identified, dressed as a knight and ready for combat with the Devil. The main four characters have made a long pilgrimage to find him, but they are too late. The people trick a blind knight into galloping down the field to thrust his spear through the heart of the figure suspended before him. Blood spurts into his eyes, restoring his sight, whereupon he comprehends what he has done. Christ on the cross is speared by the blind knight; but it is also Piers nailed to a jousting quintain. Or, in the final words of Schurmann's text:

'And lo, Piers walking on the water,
Not of Galilee but Thames!'

Piers Plowman is one of Schurmann's most accessible and lyrical pieces, as well as one of his most subtle. It is extremely tautly constructed, making inventive use of a handful of recurring germinal motifs and taking the composer's favoured method of continual variation to new heights. The bipartite structure of the opera-oratorio allows for elements of exposition and recapitulation, suggesting formal affinities with Schurmann's other two-movement utterances such as the two concertos.

The soloists' material varies according to which aspect of their character they are representing. Thus their contributions are beautifully layered, conveying in musical terms the shades of meaning in Langland's original poem. In contrast, the choral writing is more straightforward, supplying the bigger picture with moments of vivid scene-setting and spectacle, as in the opening Prologue and the final tournament.

A landmark in Schurmann's output and one of his finest pieces in any genre, Piers Plowman is also a significant contribution to twentieth-century British choral music. The soloists and orchestration are purposely identical to those required in Stravinsky's Oedipus Rex, with the sole exception of Schurmann's use of a mixed choir, and it is to be hoped that the two works might one day be programmed as a double bill in the theatre. In the meantime, a revival at the Proms, for which the work seems tailor-made, would be no more than its due.

Having lived in England for 40 years, Schurmann took the momentous decision to move with his wife Carolyn to Los Angeles in 1981. This was both an upheaval and a gamble, although there were sound reasons underlying it. One of these was a desire to work in a country that offered greater possibilities for a composer. Los Angeles was the prime location for becoming involved in more film work. [25] In fact, since moving to America, Schurmann has written scores for only two films: the first, in 1984, was for Claretta, about the final days of Mussolini and his mistress Claretta Petacci, starring Claudia Cardinale, and the second was a treatment of Dostoyevsky's autobiographical novella, The Gambler, made in 1996 and starring Michael Gambon, which was offered to him because the British producer did not want 'a typical film composer'. [26] An LP of Claretta was released by CBS [27] in 1984 and a CD of the film music for The Gambler appeared on the Virgin Classics label in 1997. [28]

Another determinant factor behind the move was a highly successful tour of American orchestras and universities under the auspices of the British Council and US State Department during 1980-81. Schurmann has said that he would probably not have taken this step if Alan Rawsthorne had still been alive, since he felt that his former mentor would have thought 'the idea of moving to America at my advanced age quite absurd!' [29] In the long run, and despite periods of homesickness, the decision has proved very rewarding. Though Schurmann is now firmly settled in America, he still maintains close musical ties with Europe in general and England in particular.

Music for modest-sized groups has remained a key constituent of the Schurmann canon and a series of fine chamber and instrumental works dominates his output from the 1980s. The Two Ballades for piano (1981-83) were written in homage to Leoš Janáček. When visiting Czechoslovakia on a concert tour during 1978/79, it became clear to Schurmann that the music legacy of Janáček had eclipsed in popularity even that of both Dvořák and Smetana. One day he was taken to see the village of Hukvaldy, where Janáček was born and to which he returned constantly throughout his life. In Schurmann's words, 'I was struck by the pastoral scene, like a romantic fairy tale – the ruins of a Gothic castle, the little church with its pointed spire, the rolling wooded mountains of Beskady, slightly veiled in the thinly trailing winter mist. The day's journey from there to Brno, where Janáček lived and worked for most of his life, took me along that same road that he used regularly. It was a Sunday, causing the cold wintry landscape to be totally deserted, empty, and still, except for the occasional sound of distant church bells'.

The first Ballade is entitled 'Hukvaldy', after the great Czech composer's birthplace and features a brief quote near the end from part of the first movement of Janáček's 1.X.1905 Piano Sonata. The second Ballade, which is the longer of the two, depicts a wintry scene around the town of Brno as described by Schurmann above. Both pieces call upon pianistic technique of the highest calibre but always engage the listener. They are essentially a warm tribute from one directly communicative composer to another. The Two Ballades were premiered on 19 September 1983 by Jeffrey Kahane at the County Museum of Art, Los Angeles. Christopher Green-Armytage gave the work's first UK performance at the Purcell Room, London.

The violinist, Earl Carlyss, a member of the Juilliard Quartet from 1966 to 1986, was captivated by Schurmann's Violin Concerto which he heard in a performance by Yossi Zivoni. It prompted Carlyss and his wife, the pianist Ann Schein, to commission a work for violin and piano and this resulted in the Duo (1983-84). [30] The husband and wife team premiered it at the US Library of Congress on 23 March 1984 and performed it at the Lincoln Center, New York the following day. The preludial opening Intrada combines declamatory passages on the violin with an exploration of sustained piano sonorities. The following Ditrambo is marked Allegro molto and stems from a reading of the 'Hymn to Dionysus' by the 17th-century Italian poet Francesco Redi in his dithyramb Bacco in Toscana. In the central Notturno, two tranquil outer sections frame a brief excursion into the night out-of-doors. Marked Presto, the Burlesco fourth movement presents its material in the form of a wild scherzo, and the final Alba (Aubade) begins with a long slow passage for solo violin evoking the dawn, followed by a gradual return to the main ideas of the first movement.

Schurmann is drawn to cyclical forms and the re-emergence of the expressive statements from the Intrada at the end of the piece is especially cathartic in view of the intervening movements. Though there are several evocative moments in Duo which might suggest a basically programmatic approach, such is the intensity and intricacy of the writing for both featured instruments and the cogent equilibrium achieved by its five-movement layout that this piece could be adjudged a full-blown Violin Sonata.

In 1984, the recently formed Los Angeles Piano Quartet applied for and were granted a commission from the US National Endowment for the Arts for Schurmann to write a new work for them. The ensuing Piano Quartet no.1 (1986) was premiered by the Los Angeles Piano Quartet on 20 July 1986 at that year's Cheltenham Festival and is dedicated to the memory of the Austrian-born musicologist and broadcaster Hans Keller. Marked Andante con affetto, the opening Ricercare begins softly with one of the main ideas, a brief melodic phrase, played by the strings in tight canon. The piano joins the ensemble after one bar with a broader version of the same intervals in octaves. A second, more decisive theme is introduced fortissimo by the strings and the remainder of the movement explores the implications of these two contrasting subjects. The music eventually finds repose in a hushed and extended final canon.

Schurmann has proved many times that he is capable of writing genuinely fast music and the central Capriccio is a perfect example. This movement erupts with teeming activity and maintains a fiendishly swift speed throughout. It is rooted in a simple, almost folk-like theme shot through with nervous energy which first appears on the violin, and consists of two symmetrical phrases of four bars each, connected and followed by three bars of ascending runs for the piano. More temperate episodes provide contrast but this fearfully urgent movement climaxes in a fierce coda of gripping intensity which ends with a barbarous coup de grace.

Marked Largo, the final 'Corale' is essentially lyrical and introspective. There are brief passages for strings alone and also moments when the piano takes centre stage, yet this finale is notable for its mood of reconciliation and spirit of unity after the fractured vehemence of the Capriccio. Before long, material from the opening Ricercare reappears. Although the closing bars recall closely the work's expressive opening statement, the piece ends in a mood of calm acquiescence.

In 1986 Dennis Burkh, conductor of the Janáček Philharmonic in Ostrava, Czech Republic, asked Schurmann, a friend of his, if he would be prepared to meet with members of the Canadian Foundation of the Slovak World Congress in Toronto, Canada, with a view to arranging a selection of popular Slovak folk songs for voice and orchestra. Burkh subsequently introduced Schurmann and his wife, Carolyn, to Stephen Roman, an emigre from Slovakia and creator of one of the largest mining companies in Canada, who invited them to his mansion outside Toronto where a group of Slovak ex-patriots proceeded to render Roman's favourite folk songs with accordion accompaniment. This process generated a heated debate among the singers over the correct versions of the songs, and when Schurmann got back to Los Angeles, he consulted a number of prominent Czech and Slovak experts to help sort out the discrepancies. Ultimately, with a commission from the Foundation, he made a selection of nine Slovak Folk Songs (1987-1989) and arranged them for soprano, tenor and orchestra. The work was premiered on 23 May 1989 by Marjorie Sparks (soprano), Glyn Evans (tenor) and the Toronto Orchestra under Paul Robinson in Toronto. A version with piano was subsequently made available. In both incarnations the composer's communicative strengths are in evidence as he ensures his delicate accompaniments (whether keyboard or orchestral) enhance the charming melodies, and never overshadow them.

The Gardens of Exile (1989-90) [31] is a one-movement work for cello and orchestra partly inspired by the composer's childhood memories of semi-wild tropical gardens in Java. It was commissioned by the Western Orchestral Society and premiered on 20 March 1991 by the American cellist Peter Rejto and the Bournemouth Symphony Orchestra conducted by Howard Williams in Poole. The score bears a dedication to Michael Tippett, whom Schurmann had known and admired for nearly five decades and who, along with Rawsthorne could be counted among his formative influences. There are no clear echoes of the older composer, however, and, of all Tippett's pieces, it is arguably The Rose Lake, completed three years after Schurmann's piece, which has the greatest affinity with The Gardens of Exile, being an expression of feeling inspired by a natural phenomenon in an exotic setting rather than an overtly programmatic work.

Although not designated as a cello concerto, Schurmann's piece features a searching and wide-ranging cello part. Its first entry is delayed for some considerable time, but once the solo instrument's plangent voice is added to the rich musical textures it is rarely silent for the remainder of the score. However, the exceptionally colourful orchestral contribution is by no means restricted thereby to a subordinate role in the proceedings and the relationship of the soloist to his fellow players is perhaps most accurately defined as one of primus inter pares.

The expatriation of the title is notional and non-specific, whilst the gardens function as a metaphor for Schurmann's memories of holidays during his boyhood years spent in semi-wild tropical gardens in Java. Feelings of melancholy and a wistful longing for the past are understandably present, though, as the composer points out in his prefatory note in the score, there is also what the poet William Wordsworth referred to as:

"…Joy that in our embers
Is something that doth live,
That nature yet remembers
What was so fugitive!"


Cast in one single span, the work is divided into a number of interrelated sections. It begins with a substantial orchestral introduction that provides the dual role of setting the scene and introducing the reservoir of material which the rest of work draws freely upon. An introspective solo for cor anglais, accompanied by two clarinets, draws an impassioned response from the full orchestra. Various significant ideas are laid out, including a characteristic rhythmic motif consisting of insistently repeated notes. The solo cello, discretely accompanied by celesta and tuned percussion, enters this enchanting soundscape, quietly singing, and expatiates upon the principal themes proposed in the orchestral preface. At the core of the piece is an extended fast section, marked Vivace. This is interrupted by a sizeable cadenza for solo cello based on the key themes of the piece. Earlier material is recalled in reverse order, until the opening cor anglais solo re-emerges, given out by the cello over divided violas. The music ends quietly, almost reluctantly, with a dying resolve.

Gardens of Exile is one of Schurmann's most personal utterances, and amongst his most affecting. With its rich, sonorous tones, the cello makes an ideal narrator in this atmospheric landscape of the mind and rarely can a large orchestral palette have been used so judiciously and to such telling effect. As a result, the solo instrument is always audible yet the listener is never under the impression that the other instruments are being artificially held at bay. This is a precious instance of a score whose material is ideally suited to the precise musical forces deployed to realise it.

On the surface the Concerto for Orchestra (1994-96) [32] might be regarded as the very antithesis of The Gardens of Exile, yet the Concerto probes much deeper than the showpiece suggested by its title. It was commissioned by the Pittsburgh Symphony Orchestra for their 100th Anniversary season and they premiered it on 29 March 1996 under Edo de Waart at Heinz Hall, Pittsburgh with further performances on 30 and 31 March. Schurmann had something to celebrate himself – his year-long recovery from major surgery as a result of prostate cancer – and the gleeful exuberance of the score's outer movements may reflect some of his thankfulness and renewed lust for life upon making a full recovery. Yet these framing sections both have their reflective moments and the three inner movements take the listener into more thought-provoking territory than might be expected of an ostensible vehicle for orchestral display.

Schurmann has averred that his Concerto for Orchestra was written in the shadow of Bartók's seminal example. However, aside from its five-movement form and the occasional conscious allusion to its distinguished precursor, [33] there are remarkably few discernible influences and the score is typical of its composer, albeit a gloriously heightened example of his art. As in The Gardens of Exile, percussion instruments evoke the sound of the gamelan and it is possible to detect, perhaps for the first time, a specifically American quality in the metropolitan gleam of the brass writing and also in the gentler, more homespun writing for woodwind and strings.

The idea for the first movement 'Summa Ferri' (the gist of iron), suggested itself after a friend sent the composer Stefan Lorant's book on Pittsburgh, The Story of an American City. The lavish illustrations included reproductions of some Piranesi-like engravings of steel mill interiors, depicting a hive of industry which contrasted markedly with some exterior views of a peaceful rural setting. Densely-scored fortissimo chords in the opening bars convey the hammer blows of the steel mills. Several other important motifs are quickly introduced, which form the first subject group. A relaxation of tempo ushers in the lyrical secondary material. These two contrasting collections of themes constitute the basic units from which the movement is constructed.

The following vignette was inspired by a holiday visit to Saint-Paul and the Maeght Foundation's collection of contemporary paintings and sculptures. Schurmann was particularly taken with Joan Miró femme-oiseau paintings and his sculpture of a large moonbird in the garden. The Concerto's second movement offers a character portrait of this mesmeric and majestic bird, including, periodic sorties after its prey.

At the heart of the concerto is a poignant elegy in which broodings on war conjure up grave and spectral visions of an unquiet spirit. The baleful, percussion-only introduction recalls the opening the 'funeral march' fourth movement of Webern's Six Pieces for Orchestra, Op.6, of 1909. Later, the movement's initially disparate material consolidates into a heartfelt lament of considerable emotional intensity.

The 'Aubade' fourth movement is based on a short piece for wind quintet written to celebrate conductor Lorin Maazel's sixtieth birthday. Pensive as well as convivial, it serves to lighten the mood before the high spirits of the finale.

Entitled 'Le Grand Concert', the finale is robust and spirited. It presents new material as well as reworking several key ideas from the previous four movements. With a consummate craftsman's skill, Schurmann ensures this closing, recapitulatory statement supplies a satisfying counterweight to the opening movement whilst never detracting from the central lament's emotional heft.

With its bold, almost theatrical, gestures, the Concerto for Orchestra finds the composer at his most uninhibited and directly expressive. Large forces are required and each instrument plays an integral role in ensuring the cogency of the overall structure. Arguably Schurmann's most thoroughly enjoyable piece, it makes an exceptionally fine alternative to Bartók's oft-programmed exemplar.

Six Songs of William Blake, for voice and piano (1956-1997) consists of a re-working of some of the composer's earlier Nine Blake settings, written for Benjamin Britten and Peter Pears in 1956, of poems that are unified by a common theme marking the passage of time. The new version was commissioned by the Rawsthorne Trust in memory of the soprano Tracey Chadwell, and first performed on 4 July 1997 by Alison Wells (soprano) and Keith Swallow (piano) as part of the Lichfield International Arts Festival. Such is its homogeneity that the listener would never be able to tell that this song cycle was composed over such a long period of time. Schurmann adopts a direct and simple approach, always at the service of the text. Restraint is the keynote of these settings and this is perfectly illustrated at the start of the opening 'Augury' as the piano begins with the same single (E flat) note with which the voice enters. As the piano texture fills out and the vocal line is embellished with melismata, the composer laces both the vocal and piano parts with triplet figures which form such a recurring feature throughout his entire oeuvre that they must be counted a natural part of his creative personality. Following without a break, 'Ah, Sun-Flower' is quiet, relaxed and flowing, the voice floating over the piano's gently reassuring continuous semiquaver figuration. At the centre of the cycle is a slow but dynamically and harmonically far-ranging setting of 'I Lay Me Down Upon a Bank' which has the stamp of a mini-scena with its dramatic vocal lines and tiny piano introduction and coda. 'Eternity' is driven by an emphatic piano ostinato and uplifted by the high tessitura of the vocal writing. In contrast, 'The Sick Rose' creeps earthily, its dark-hued chromaticism suggesting 'the invisible worm that flies in the night'. The set concludes with a coolly elegant setting of Blake's poem 'To the Evening Star', whose steady chordal accompaniment is poised and offers firm support to the more flexible, roving vocal line.

Though not as extrovert as Chuench'i, these Blake songs are no less successful than Schurmann's earlier cycle in capturing the essence of the text without detracting from it. As vital an expression of the composer's art as his large-scale statements, they impart Schurmann's love of Blake as authentically as his orchestral Studies reveal his passion for Bacon's paintings.

After Schurmann's first Piano Quartet made a strong impression at the initial Tucson Chamber Music Festival in Arizona, USA, in 1994, played by the Los Angeles Piano Quartet, Schurmann was commissioned by the Festival to write a new work for the same combination and players to be performed at the 5th Festival on 6 March 1998. Piano Quartet no.2 (1997-98) had a number of further performances in the US by the Los Angeles Piano Quartet, and was played three times in England by the Newbold Piano Quartet, in London and in Chichester, and by the Faure Piano Quartet in Germany. Further performances were given at the Royal Academy of Music in London, and by members of the Czech Philharmonic Orchestra in Prague.

In contrast to its predecessor, Schurmann's Piano Quartet no.2 is mainly relaxed and broadly lyrical. The opening Allegro moderato begins with a noble theme which furnishes the basic material for the rest of piece. One of Schurmann's most delightful melodies, it is sufficiently flexible to lend itself to numerous modifications and engaging enough for the listener to welcome its reappearances in various guises. Though the main tempo is sprightly, a number of more introspective episodes are encountered en route and it is one of these reflective passages which closes the movement on an anticipatory note, suggesting that the main musical argument is to be continued.

The second movement deftly combines elements of slow movement with scherzo in a cogent hybrid form that progresses entirely according to its own logic. A brief scampering preface of two bars, based on an inversion of the work's main melody, leads to an extended Adagio cantabile. Rapt and chorale-like, this unhurried material is interleaved with several further appearances by the same scurrying gesture with which the movement opened. The final recurrence of the hectic idea is somewhat extended before a final, songlike restatement of the measured music.

Beginning with a fugue introduced by the viola and followed by the violin, the cello, and the piano, in that order, the closing Allegro molto returns to the outgoing spirit of the opening movement. Presently the work's principal theme returns in thoughtful mood before the fugal subject takes charge again and steers the finale to a buoyant and robust conclusion.

Dedicated to the composer's wife Carolyn, Gaudiana (2000-2001) is a set of Symphonic Studies for Orchestra inspired by the work of the Catalan architect Antoni Gaudi (1852-1926). It was commissioned and first performed by the Orquestra Simfňnica de Barcelona i Nacional de Catalunya under Rumon Gamba at L'Auditori Barcelona, Spain on 2 December 2005.

The composer has written that, whilst considering the project, he revisited Gaudí's great unfinished Cathedral of La Sagrada Familia, and was 'unexpectedly overwhelmed by a feeling of intense sadness and prescient drama. The sight of the interior bare bones of this huge building, like an enormous empty carcass, reminded me compellingly of a primitive version of Piranesi's most compelling series of engravings, "Carceri d'Invenzione," from which I have five framed prints hanging on my walls at home'. [34]

For a piece which demands a large orchestra, Schurmann takes a characteristically bold decision to defer significantly the employment of all his forces. Thus, with the exception of a few soft timpani punctuations in the closing bars, the opening movement is scored for strings only. It takes the form of an extended Chorale (Pietŕ) marked 'Grave', reflecting Gaudí's intense devotion to the Marian sect of Catholicism. An expressive, incantatory theme for cellos (actually a declamatory variant of the strings' chorale) intermittently pierces the sombre, gauze-like string textures. Contrasting material which unfolds in triplet figurations is juxtaposed with the chorale statements and both these ideas form the basis for the rest of the work. In the second movement, soft taps on the xylophone draw forth the rest of the orchestra which engage fully in a dramatic depiction of various facets of Gaudí's exuberant style. At one stage there emerges a folk-like tune on piccolo accompanied by tom-tom which approximates to the Catalan pipe, the flabiol, in music inspired by a Catalan folk dance. The slow third movement mirrors the eloquent cello theme from the opening movement in that it is scored for sonorous instruments (in this case, bass clarinet and bassoon) in a high tessitura. This effect is to charge their extended phrases with a keening, slightly unworldly intensity, apposite for a work inspired by Gaudi's occasionally eerie architectural lines. Spanish rhythms enliven the second half of the movement which ends in a muted tintinnabulation of bell chimes. The following Allegro brilliante is a fireball of rhythmic energy. Picking up the triplets from the opening movement, it also boasts a splendid theme for strings which has a delightfully Rawsthornian flavour. Schurmann the tone painter is evident in the atmospheric Lento fifth movement. Delicate gestures and flourishes gradually harden in a densely packed series of chords that usher in the finale. This begins vigorously but the listener soon becomes aware that its thematic material is that of the first movement and the opening chorale eventually reappears reminding us of Gaudi's unfinished Cathedral. The score ends quietly, and yet unquietly also, its unresolved state perhaps mirroring Gaudi's unfinished building.

Several Hispanic influences may be heard in the score, such as the flamboyant flourishes in the woodwind and string writing, occasional Latinate rhythms and the use of castanets. Yet this work may also be enjoyed without prior knowledge of its specific source of inspiration. Subtle and haunting, it invites repeated listening to appreciate fully its textural and structural sleights of hand. It is particularly regrettable, then, that, as of writing, this elusive and polished orchestral gem remains unrecorded.

Together with the Bacon Studies and the Concerto for Orchestra, Gaudiana attests to Schurmann's innate ability to write convincingly on a large scale. Yet his musical idiom is sufficiently individual, and his technique sufficiently flexible, to embrace with no less success the intimacy of songs, instrumental works and chamber music. The composer has stated that 'when I write I listen intensely, and try to respond emotionally in the most direct way possible,' [35] and that strict concentration and deep-rooted involvement he refers to is experienced at its purest and most immediate form in his scores for small combinations of instruments. It is arguably within this finely drawn body of work, to which he has been increasingly drawn in recent years, that some of his most personal statements reside.

Kenneth Loveland once quoted Schurmann as saying that, as a fledgling composer, he felt that 'if he had the technical ability, [Alan] Rawsthorne's Theme and Variations for two violins was the sort of music he would like to produce' [36]). By the time Schurmann was studying with him, Rawsthorne had penned concertos, a symphony and the impressive Symphonic Studies, for large orchestra, so it is telling that an exquisite 1937 miniature for two players should have been singled out as a particular source of inspiration to the younger man. In Schurmann's own small-scale pieces, especially those dating from this century, we are offered a quintessence of a craft that has been honed and refined over several decades. Distilling the composer's musical style and technique, they shed new light retrospectively over the preceding scores conceived on a grand scale.

Schurmann's Trio for clarinet, cello and piano, dating from 2003, [37] was commissioned, as was his Second Piano Quartet, by the Arizona Friends of Chamber Music. It was premiered at the Tucson (Arizona) Chamber Music Festival on 5 March 2004 by Richard Hawkins (clarinet), Peter Rejto (cello) and Christina Dahl (piano). The work received its first UK performance on 10 March 2005 at the Philharmonic Hall, Liverpool, played by Nicholas Cox (clarinet), Jonathan Aasgaard (cello) and Timothy Horton (piano). Conceived as a tribute to Johannes Brahms and his Opus 114, Schurmann's Trio is written for the same combination of instruments. The opening movement begins with a sustained Largo introduction featuring a powerfully expressive theme on the cello in its high register, accompanied by a repeated two-chord sequence on the piano. After the clarinet joins in, the material is developed and gives way to the main Allegro section, whose chief idea is derived from material in the introduction. Opening up a world of fantasy and emotions within a terse 70 bars, the passacaglia-like central Andante cantabile unfolds inexorably, taking full advantage of the clarinet and cello's songlike qualities. Effecting a complete change of mood, the vigorously fleet-footed Allegro scorrevole finale assimilates a coquettish theme in the manner of a tarantella and a return to the material of the opening Largo. The closing full-blown tonal cadence is a conscious gesture used out of true regard for Brahms. Like that great German composer's Op.114, Schurmann's Trio is tinged with an autumnal glow, its apparently effortless craftsmanship the hard won product of considerable and diverse experience.

After discarding his first two String Quartets, referred to earlier in this article, he embarked on his String Quartet no.1 (2003-04) [38] in response to a commission from private sources in England and America. It was first performed on 3 October 2004 in Conway Hall, London, by the Chilingirian String Quartet, who also gave the US premiere at Irvine Barclay Theatre, California, on 10 April 2005. This closely argued piece reveals Schurmann as a natural composer for the medium – there is a strong sense that its material would have been less compelling had it been scored for any other instrumental grouping. Without recourse to unconventional effects or vertiginous bravura, he communicates directly with the listener through the concentrated intensity of his evocative, protean ideas and the persuasive formal logic with which they are elaborated. Yet a wide range of colours is elicited from the four instruments, which are handled with assurance and combined in various textures ranging from confessional colloquies to bold unison statements.

Second violin and viola launch the work in a gently lyrical duet and they are soon joined by the remaining instruments in an introspective, prefatory Adagio molto cantabile. There are subtle accelerations in pulse until the movement's main Allegro section is unleashed. Characteristically, Schurmann repeatedly stems its contrapuntal flow, firstly by vehement chords, then tough unison writing and finally a return to the music of the introduction. A pastoral [39], folk-like subject adds rhythmic heft with its hearty, rustic tread, but even this spirited piece of Arcadian invention is ultimately quelled by an implacable tutti passage before two trenchant chords bring the movement to an abrupt close.

The following scherzo-like Allegretto begins tentatively but soon all four instruments are engaged. This entire section is required to be played pizzicato, an effect satisfyingly countered by a gently undulating arco melody in the trio-like central section. The scherzo's return, now pointing up its debt to the 'Playful Pizzicato' second movement of Britten's Simple Symphony, is curtailed by a single plucked chord, echoing the sudden termination of the previous movement.

Forming a satisfying correlation with the instrumental disposition of the quartet's opening bars, the burnished, darkly expressive Adagio ed espressivo slow movement starts with an expansive duologue between first violin and cello airily accompanied by second violin and viola. In the aftermath of a fervent central climax, all four instruments strive for, and ultimately attain, a quiet eloquence, with the cello emerging briefly to hold the others in its thrall. After a couple of unsuccessful attempts by the viola to prolong the discourse, the movement ends, tense and irresolute.

A sinewy unison statement inaugurates the Allegro vivace finale, whose waspish, irrepressible energy is eventually becalmed by a wistfully poetic episode. A further drop in tempo signals a detailed reconsideration of the opening movement's main material. Having re-established its original quick pulse, the finale offers a valedictory burst of lyrical warmth before a single, vehement tutti chord brings the piece to a decisive conclusion.

Dedicated to Olivier Charlier, the violinist with whom Schurmann recorded his Violin Concerto for Chandos, Autumn Leaves, for violin and piano (2007) [40] was premiered on 17 June 2008 by Peter Sheppard Skaerved (violin) and Aaron Shorr (piano) at Wilton's Music Hall, London. Each of the four movements is bathed in a wistful, nostalgic hue befitting the title of the piece. The opening Allegro con moto begins with an ascending sequence of consecutive fourths on the piano which is emulated by the violin's entry seven bars later. At the centre of the movement is a key motif consisting of a series of sighing, descending phrases which evokes the lyrical section of the opening movement of the Concerto for Orchestra. [41] Schurmann has described the second movement, Arietta, as 'a lyrical study in constantly shifting bitonality' [42] and it enjoys a gently flowing and naturally eloquent violin line. In the following Allegro, a vigorous discourse between the instruments encompasses a more measured central section featuring delicate solo passages for each instrument. The closing Moderato, in 7/8 time, is deeply felt and closely argued. As it unfolds, some of the material from earlier movements is recapitulated before the piece closes serenely on an unambiguous C major chord.

String Quartet no.2 (2012) [43] was written for the Lyris Quartet, who premiered it on 12 May 2013 at the Bing Auditorium, Los Angeles. As in his previous quartet, Schurmann exploits the medium with dialectic skill, typically tempering the purposeful drive of its two tough-fibred outer movements with passages of songlike introspection.

The opening Moderato begins with two important elements - a sextuplet figure leading into a chordal sequence ending in an impassioned cadence - that together form the movement's main subject. A primitive, obsessively reiterative, unison theme leads to a more sinuous contrasting section laced with triplet figurations, but the principal subject predominates, its increasingly haunted recurrences building up to a restatement of the troubled unison theme. After a brief pause, a weighty final chord brings closure without resolution.

There follows an enigmatic scherzo-like Presto, providing much imitative writing voiced in hushed undertones. Acting as an effective foil, the forthright trio-like episode introduces a gruffly convulsive repeated figure on second violin and viola that coagulates into an intense tremolo accompaniment to a passionately eloquent, soaring theme for first violin and cello. A restatement of the opening scherzo sheds no further light on its sphinx-like material and the movement ends as mysteriously as it began, secrets intact.

At the heart of the quartet lies a sonorous Adagio elegiaco which begins in rapt contemplation but gains fluidity and rises to an impassioned climax before falling back into reverie. Notably, the most expressive utterances are given to the two lower instruments. As an example of Schurmann's spontaneous melodic gifts, this movement could hardly be bettered.

Terse and vital, the finale bursts in with striking ferocity. It reviews and acts as a further development of the opening movement's material in a prime instance of Schurmann's favoured cyclical structure. A remarkable display of dynamism from a composer on the cusp of his tenth decade, this fiercely incisive Allegro builds to a last, sustained assertion of the quartet's primary theme. After a short, expectant caesura, we are dismissed peremptorily by a single emphatic chord.

Recent works by Schurmann include Four Pastoral Preludes for Piano (2012), written after a visit to the village of Bellac in France, home of his friends, the choral conductor John Poole and his American wife Laura, to whom the work is dedicated. It was premiered on 7 August 2013 by Mikhail Korzhev at the Beverly Hills Festival, California. Two Violins (2015), was written for Alyssa Park and Shalini Vijayan, both members of the Lyris Quartet, who gave the first performance on 2 August 2015 at the Bing Auditorium, Los Angeles, California. Romancing the Strings, for string orchestra will have its first appearance in the form of a nonet in response to a commission from the Tucson Winter Music Festival in Arizona, for performance on 20 March 2016. The work is a set of six shortish variations lasting about 12 minutes, based on an ardently romantic theme of Schurmann's that he has used in films, most notably Dr. Syn (aka The Scarecrow of Romney March) set in the South of England during the reign of George III. A new piano piece, Memento is due to feature in a Rawsthorne Society memorial concert for John McCabe on 29 October 2016, at the Royal Northern College of Music, Manchester.

Gerard Schurmann's compositions, though comparatively few in number, demonstrate formidable technical mastery in a number of different forms. His eclecticism, far from resulting in a ragbag of conflicting styles, has served to foster, nourish and continually replenish a genuinely original voice. As a creative artist, Schurmann is his own man. He has learned to trust his instincts. Consequently, his music has a contemporary spirit, revalidating received forms intuitively. Though his harmonic language has absorbed aspects of serialism, he has never confined his material inside strict tone rows, preferring instead to adapt some of the discipline of a restricted palette to very personal artistic ends. In his own words: 'When I write, I listen very intensely, and try to respond emotionally in the most direct way possible'. [44] Now in his tenth decade he remains extremely active as a composer and we can look forward to further works from him in the future. No matter the form he chooses to enrich, the resulting music will most assuredly be carefully conceived, meticulously scored and rewarding to play and to hear.

©2016, Paul Conway

Paul Conway is a freelance writer specialising in twentieth century and contemporary British music. He has reviewed regularly for The Independent and Tempo, provided programme notes for The Proms and the Edinburgh, Spitalfields and Three Choirs Festivals and contributed chapters to books on John McCabe and Robert Simpson. His book on the music of Arthur Butterworth is forthcoming.



Notes
1 Kenneth Loveland, 'The Music of Gerard Schurmann', The Musical Times, Vol. 111, No.1527 (May 1970), p.493.
2 As recalled in: Dimitri Kennaway, 'Alan Rawsthorne and Gerard Schurmann: A Great Friendship', The Creel, Vol.7, No.4, Issue No.25 (2014), p.23.
3 Ibid, p.24.
4 Earl Tomson, 'Gerard Schurmann in Interview', Tempo, Vol. 59, No. 213, p.19.
5 Gerard Schurmann, 'Recollections of a Long Friendship', in Alan Rawsthorne: A Catalogue of his Music, ed. Alan Poulton (1984), Kidderminster: Bravura Publications, p.5.
6 Dimitri Kennaway, 'Alan Rawsthorne and Gerard Schurmann: A Great Friendship', The Creel, Vol.7, No.4, Issue No.25 (2014), p.29-30.
7 Schurmann has written a substantial article on his involvement with this score at: www.mvdaily.com/articles/2009/01/lawrence.htm
8 As listed on the composer's official website: http://www.gerard-schurmann.com/works.htm
9 Gerard Victory, 'Chuench'i: An Analysis of Gerard Schurmann's Song Cycle, The Music Review, Vol.33, No.3 (August 1972), p.204.
10 Sleeve notes to the Nonesuch LP (H 71209).
11 Ibid.
12 Recorded on Toccata Classics by Clive Greensmith (cello) and Mikhail Korzhev (piano) (TOCC 0220).
13 Recorded on Chandos with the BBC Symphony Orchestra conducted by Gerard Schurmann (CHAN 9167).
14 Kenneth Loveland, 'The Music of Gerard Schurmann', The Musical Times, Vol. 111, No.1527 (May 1970), p.493.
15 Recorded on Chandos by the BBC Symphony Orchestra conducted by Gerard Schurmann (CHAN 9167).
16 Recorded on Lyrita by the London Symphony Orchestra conducted by Norman Del Mar (SRCD 333).
17 Recorded on Silva Screen by The Philharmonia Orchestra conducted by Kenneth Alwyn (FILMCD 713).
18 This close friendship is well documented in Charles Beauclerk's biography of Ogdon, Piano Man (2014), London: Simon & Schuster.
19 Recorded on Toccata Classics by Mikhail Korzhev (TOCC 0133).
20 Booklet notes for TOCC 0133.
21 Recorded on Toccata Classics by Mikhail Korzhev (TOCC 0133).
22 Recorded on Chandos by soloist Olivier Charlier and the BBC Philharmonic conducted by Gerard Schurmann (CHAN 9915).
23 Margaret Campbell, 'New Violin Concerto for a Veteran Virtuoso', The Strad, Vol.89, No. 1060 (September 1978), p.409.
24 Such as Francis Thompson's poem 'In No Strange Land' near the end of the piece.
25 Disappointingly, one prestigious project in the form of an invitation from Disney Studios to become music director for a sequel to Fantasia, called Musicana, was shelved after five years of preparation.
26 Carolyn Nott, 'Gerard Schurmann', Musical Opinion, Vol.127, No.1438 (January/February 2004), p.23.
27 CBS 70253.
28 Virgin Classics 724354531224.
29 Dimitri Kennaway, 'Alan Rawsthorne and Gerard Schurmann: A Great Friendship', The Creel, Vol.7, No.4, Issue No.25 (2014), p.31.
30 Recorded on Toccata Classics by Alyssa Park (violin) and Mikhail Korzhev (piano) (TOCC 0133).
31 Recorded on Silva Screen Records by Peter Rejto (cello) and the Pecs Hungarian Symphony Orchestra conducted by Howard Williams (SILKD 6011).
32 Recorded on Chandos by the BBC Philharmonic conducted by Gerard Schurmann (CHAN 9915).
33 The first movement's closing gesture may be cited as one such gesture, yet even here Schurmann's deft yoking together of first and second subjects is surely more noteworthy than the apparent Bartók reference.
34 Schurmann's own programme note for the Novello score.
35 'Gerard Schurmann in conversation with Francis Routh', Composer, 92 (Winter 1987), p.13.
36 Kenneth Loveland, 'The Music of Gerard Schürmann', The Musical Times, Vol. 111, No. 1527 (May, 1970), p. 490.
37 Recorded on Toccata Classics by Hĺkan Rosengren (clarinet), Clive Greensmith (cello) and Mikhail Korzhev (piano) (TOCC 0220).
38 Recorded on Toccata Classics by the Lyris Quartet (TOCC 0220).
39 One might even describe it as 'Pastoral', since Beethoven's Sixth Symphony appears to be subconsciously evoked.
40 Recorded on Toccata Classics by Alyssa Park (violin) and Mikhail Korzhev (piano) (TOCC 0133).
41 Introduced on the clarinet, espressivo, one bar after figure 9 of the full score, published by Novello.
42 In his booklet note for TOCC 0133.
43 Recorded on Toccata Classics by the Lyris Quartet (TOCC 0220).
44 Gerard Schurmann in Contemporary Composers, eds. Brian Morton and Pamela Collins (1991), London: St James Press, p.836.

---
| | |
| --- | --- |
| | |
Donate and keep us afloat
New Releases


<!- cpo end March 2023 --> all cpo reviews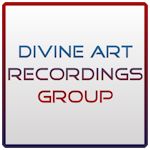 Click to see New Releases
Get 10% off using code musicweb10
All Divine Art reviews
<! apr 12 months Nov 22 - Oct 23 -->