paid for
advertisements

---
100th birthday of Mieczyslaw Weinberg on December 8, 2019.
Renate Eggbrecht has recorded all 3 violin Sonatas
All Troubadisc reviews
FOGHORN Classics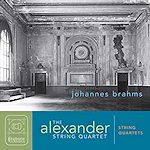 Brahms String Quartets

All Foghorn Reviews


Follow us on Twitter
Editorial Board
MusicWeb International
Founding Editor
Rob Barnett
Editor in Chief
John Quinn
Seen & Heard
Editor Emeritus
Bill Kenny
MusicWeb Webmaster
David Barker
Postmaster
Jonathan Woolf
MusicWeb Founder
Len Mullenger
Discs for review may be sent to:
Jonathan Woolf
76 Lushes Road
Loughton
Essex IG10 3QB
United Kingdom

jonathan_woolf@yahoo.co.uk
---
DOWNLOAD NEWS 2016/7
By Brian Wilson


DL News 2016/6 is here and the index of earlier editions is here.

I have a few reviews in hand for 2016/8 and that will be my last edition of Download News.

Index:
BACH Sacred Cantatas, Volumes 1-10_Japan Bach Collegium/Suzuki_BIS
-          Cantatas for Ascension, Pentecost and Trinity_Munich Bach Choir/Richter_DG
BRAHMS String Quartet, Op.51/1; Piano Quintet_ Kudritskaya; Brodsky Quartet_Chandos
CANFIELD Three 'After' Concertos_ Sinfonia Varsovia_Toccata
CHAUSSON Poème for Violin and Orchestra (see SOMMER)
CLINIO Passion (+ HEROLDT)_ Ensemble Triagonale_CPO
CROSSE Ariadne; Changes_Lyrita
HAYDN, SCHNEIDER, KLUGHARDT Piano Trios_Trio Sono_Genuin
HERBERT Cello Concertos 1 and 2; Irish Rhapsody_Kosower; Ulster Orchestra/Falletta_Naxos
-          Babes in Toyland_Brion_Naxos
HEROLDT Passion (+ CLINIO)_ Ensemble Triagonale_CPO
KHACHATURIAN Flute Concerto_ Sharon Bezaly, etc. (+ RAUTAVAARA Dances with the Winds, two versions)_BIS
KLUGHARDT Piano Trio (see HAYDN)
KUTAVIČIUS The Seasons_St Cristopher Chamber Orchestra_Toccata
LANNER Viennese Dances_Orchestre de Cannes/Dörner_Naxos
LEGRENZI Sonate e Balletti _Ensemble Clematis _Ricercar
LEKEU Violin Sonata (see RAVEL)
LOBO Lamentations, etc._Westminster Cathedral/Baker_Hyperion
LOTTI Crucifixus, etc._The Syred Consort; Orchestra of St Paul's/Palmer_Delphian
-          Gloria, etc_Zádori, etc._Hungaroton
MAHLER Symphony No.1_Bavarian RSO/Nézet-Séguin_BR Klassik
MARTINŮ Piano Trios 1-3_Smetana Trio_Supraphon
MONTEVERDI 1650 Collection Vol.1_The Sixteen/Christophers_Coro
MOZART Violin Sonatas_Ibragimova/Tiberghien_Hyperion
POPOV Symphonies 1-3, etc._ St Petersburg Orchestra/Titov_Northern Flowers
PURCELL Devotional songs and anthems _ La Rêveuse_Mirare
RAUTAVAARA Dances with the Winds, two versions (see KHACHATURIAN)
RAVEL Music for violin and piano_Ibragimova; Tiberghien (+ Lekeu Violin Sonata_Hyperion
RESPIGHI Violin SonataS (see DEBUSSY)
RIMSKY-KORSAKOV Symphony No.1; Symphony No.3_Berlin RSO/Schwarz_Naxos
ROLLE St Matthew Passion_ Kölner Akademie/Willens_CPO
RUBBRA Sinfonia concertante, etc._BBC NOW_Hickox_Chandos
-          Chamber Music and Songs with Harp_ Chadwell; Perrett; Gill_Lyrita
-          Piano Trios 1 and 2; Phantasy for two violins and piano; Suite The Buddha, etc._Endymion Ensemble_Dutton
SCHNEIDER Piano Trio (see Haydn)
TAVERNER Masses_Westminster Abbey/O'Donnell_Hyperion
SOMMER Violin Concerto_Jásek; Czech PO/Jiracek_Supraphon (+ CHAUSSON Poème for Violin and Orchestra)
WAGNER Das Rheingold_ Bavarian Radio Symphony Orchestra/Rattle_BR Klassik
ZELENKA Trio Sonatas_Ensemble Zefiro_Arcana

Amore e Morte d'Amore _ Claudiana Ensemble_Naïve
L'arpa Barberini – Baroque music for harp and soprano_ Invernizzi/Köll_Accent
The Deer's Cry – Music by BYRD, PÄRT and TALLIS_Sixteen/Christophers_Coro
Historic Organs in Zeeland_ de Broekert_Zefir
Sulla Lira - The Voice of Orpheus _ Le Miroir de Musique_Ricercar
Twentieth Century Voices: 2_Aksel Schiøtz, Fritz Wunderlich, Mario Lanza_Beulah

Classicsonline.com
Some time ago the old classicsonline.com was reborn in 16- and 24-bit sound with the more cumbersome web address classicsonlinehd.com.  Now it's reverting to its original name as classicsonline.com.  It seems as if older links will still work but I have reset all those listed in this DL News (e. and o.e.).

Francisco GUERRERO (1528-1599) Maria Magdalena et altera Maria [8:07]
Alonso LOBO (1555-1617)
Missa Maria Magdalene [31:57]
Lamentations [20:59]
Regina cæli, lætare [2:29]
O quam suavis est, Domine [5:02]
Westminster Cathedral Choir/Martin Baker
rec. Westminster Cathedral, 10-11 July 2014, 9-10 February 2015. DDD
Texts and translations included
HYPERION CDA68106 [68:26] – from hyperion-records.co.uk (CD, mp3, 16- and 24-bit lossless, with pdf booklet)

We now have a choice between two first-rate recordings of the Missa Maria Magdalene, both available for download from Hyperion.  Those who prefer boys' voices on the top line and a choir which from its inception has specialised in a 'continental' rather than an 'English' sound will be very well satisfied with the new Hyperion.  Much as I enjoyed it, however, I'm not about to ditch The Tallis Scholars, who also preface it with the Guerrero motet on which it is based (CDGIM031 – from hyperion-records.co.uk or gimell.com, mp3 or lossless, with booklet).  The Scholars also sing O quam suavis but their programme includes instead of the Lamentations – a selection only of which Lobo set – six other works from the same 1602 collection as the Mass.

Martin Baker gives the music a little more space to breathe in the Cathedral acoustic than Peter Phillips but both pace the music beautifully.  If you are happy with 16-bit, it's possible to download both for not much more than the price of a CD – though I must add that the 24-bit (£13.50) is superb.  My only small reservation is that it's liturgically odd to commence with an Easter Day responsory and then turn the clock back to Holy Week with the Lamentations.

A short distance away from the Cathedral, Westminster Abbey also occupy some of the same ground as The Tallis Scholars in the music of John TAVERNER (c.1490-1545).  A release due for 1 July 2016 contains a recording by the Abbey Choir and James O'Donnell of Taverner's Mater Christi Sanctissima [6:02], Missa Mater Christi Sanctissima [26:56] and the Western Wynde Mass [25:34]: Hyperion CDA68147 [58:32] – from hyperion-records.co.uk (CD, mp3, 16- and 24-bit lossless, with pdf booklet containing texts and translations).  The Missa Mater Christi is sung with the missing part reconstructed by Francis Steele.

My benchmarks for the Missa Mater Christi are The Sixteen and Harry Christophers on Hyperion Helios CDH55053 (with Magnificat a4, etc) or in the box set The Golden Age of English Polyphony (CDS44401/10: Bargain of the Month – review – review).  Some dealers may still have the Helios CD for around £5.50, though the series has reverted to full price.  The Golden Age box remains a notable bargain – at £29.50 direct from Hyperion, the discs are less expensive than the download versions.  For those who prefer boys' voices on the top line and a liturgical reconstruction, there's a fine performance from Christ Church, Oxford, and Stephen Darlington (Nimbus NI5218, with O Wilhelme, pastor bone – review).

The Tallis Scholars' recording of the Western Wynde Mass appears in various guises: on a single CD with settings by Tye and Sheppard (CDGIM027) or, as better value, on a 2-for-1 release The Tallis Scholars Sing Tudor Music I (CDGIM209: Bargain of the Month – review).

Once again the choice is between the highly professional mixed-voice performances by The Tallis Scholars or The Sixteen and having boys' voices on the top line.  All three are very convincing in their own terms but only the new Hyperion is available in (very good) 24-bit sound.  One small reservation: in the booklet Jeremy Summerly states that Taverner was appointed by John Longland, Bishop of Oxford.  In fact Longland was and remained Bishop of Lincoln – what became the Oxford Diocese was not carved out from Lincoln until 1541 and the first bishop was Robert King.

Johannes HEROLDT (c. 1550–1604)
Historia Des Leidens: Und Sterbens Herrn Und Heilands Jesu Christi   (1594) [15:28]
Teodoro CLINIO (1548/9–1601)
Passio Domini Nostri Jesu Christi Secundum Joannem  (1595) [40:42]
Ensemble Triagonale: Michael Paumgarten (director, tenor); Theresa Dlouhy-Staber (soprano; Terry Wey (countertenor); Michael Gerzabek (countertenor); Christian Paumgarten (tenor); Ulfried Staber (bass)
rec. St. Hubertus Sekirn (Wörthersee) 27-29 May 2015. DDD.
Texts and translations included*
CPO 555025-2  [56:10] – from eclassical.com (mp3 and lossless, NO booklet)

'This is a bit off the beaten track, but worthy of a place in any collection of religious music for its own value, and not simply as a historical document.'  See review by Michael Wilkinson.

Rather late for Passiontide – not released until well after Easter – CPO bring us two passions from the last decade of the Sixteenth Century, one a short setting of St Matthew from Lutheran Germany, the other a longer setting of St John from Catholic Italy.  Neither approaches the dramatic qualities of Bach or even of Telemann's Brockes-Passion or the starkness of Schütz's St Matthew Passion.  In fact, both contain surprisingly calm and beautiful music for such a subject, convincingly performed and well recorded.

* The short playing time means a comparatively inexpensive download from eclassical.com ($10.14) but it comes without the booklet.  Subscribers to Naxos Music Library will find it there but, not for the first time, their sister site for streaming and downloads, classicsonline.com doesn't have it: they even mis-spell Heroldt's name.  With vocal works above all the words are very important and downloaders are as much entitled to them as purchasers of CDs.

The situation is even worse for downloaders of another setting: Johann Heinrich ROLLE (1716-1785) Matthäuspassion (St Matthew Passion, 1748) in that even Naxos Music Library offer only the back-cover image, not the full booklet and Qobuz don't have the album at all.  The German text of St Matthew is not hard to find but there are almost more interpolated recitatives, arias and choruses than the Gospel text.  It's a shame because this first recording serves to remind us of yet another unjustly neglected composer rescued from oblivion in time for his 300th birthday by CPO, who have already recorded a selection of Rolle's motets (7777782) and his Christmas Oratorio (9995142).  The performers are Ana-Marija Brkic (soprano); Sophie Harmsen (contralto); George Poplutz, Joachim Streckfuß (tenors); Thilo Dahlmann (bass); Raimonds Spogis (baritone); Kölner Akademie/Michael Alexander Willens (CPO 5550462 [98:45] – from eclassical.com, mp3 and lossless, NO booklet).  Stream from classicsonline.com (16-bit lossless) but the download is more expensive than that from eclassical.com.

Though Bach and Handel were still living in 1748, this Passion setting is more akin to the music of CPE Bach or even to Haydn's Creation.  As such it's of great historical interest but it's also well worth hearing for some fine music, well performed and recorded.  If only we had the texts.

Organ aficionados and others will be interested in 3 Historische Orgels in Zeeland, featuring the historic organs of Middelburg (1707), Baarland (c.1750) and Gapinge (c.1760).  Leen de Broekert plays music by Thomas BABOU, Johann Kaspar Ferdinand FISCHER, Georg Philipp TELEMANN, Dieudonné RAICK, Gottfried Heinrich STÖLZEL, JS BACH, Charles Joseph van HELMONT and MOZART. Helmont and Raick feature on only one other current recording, of harpsichord music on Challenge Classics.  Though hardly masterpieces, their works here are enjoyable.

With full organ specifications in the booklet, this will be of most interest to specialists but others should enjoy it too.  The performances were originally recorded in 2003 to be broadcast in a series on historic organs but the sound is very good.  I listened to the streamed version from classicsonline.com, which comes with the pdf booklet and is also available to download in 16-bit lossless.  (Zefir ZEF9622).

Sulla Lira - The Voice of Orpheus
Le Miroir de Musique [María Cristina Kiehr (soprano), Giovanni Cantarini (tenor), Baptiste Romain (lira da braccio, renaissance violin), Brigitte Gasser (lirone, renaissance viola da gamba), Julian Behr (renaissance lute, chitarrone)]
rec. 2014, Église Notre-Dame, Centeilles, France. DDD
Texts and translations included
RICERCAR RIC354  [65:06] – from eclassical.com (mp3, 16- and 24-bit lossless with pdf booklet)

For full details please see Recording of the Month review by Johan van Veen: 'a disc not to be missed'.

Surprisingly, despite JV's admonition not to miss this and despite the fact that I downloaded the press preview from Outhere, I did manage to overlook it for several months.  Though in mp3 only and at a very low bit-rate (192 kb/s) it would have given me at least an idea of the quality of the music, much of it new to me and not otherwise available, and performances – both rising to the ethereal.  Now I've listened to and enjoyed the greatly superior eclassical.com release, sounding very well especially in 24-bit format.

The principal appeal will be to renaissance specialists but there's much here for the general listener to enjoy and I recommend going for it.  Non-specialists stream first if you can – from Qobuz or Naxos Music Library.

L'arpa Barberini - Music for harp and soprano in Early Baroque Rome
Roberta Invernizzi (soprano)
Margret Köll (harp)
rec. Église Saint-Martin, Bursins, Switzerland, October and November 2014.  DDD
Texts and translations included
ACCENT ACC24310  [64:11] – from eclassical.com (mp3 and lossless with pdf booklet)

For full details please see Recording of the Month review by Johan van Veen: 'Margret Köll and Roberta Invernizzi … both use their respective qualities for an expressive and penetrating interpretation of this fascinating repertoire'.

Several of these pieces are not otherwise available and none of them are exactly over-exposed.

Claudio MONTEVERDI (1567-1643)  Messa a Quattro voci et salmi of 1650: Volume I
Dixit [Dominus] Primo, SV191 [7:32]
Confitebor tibi Domine [secondo] a due voci, SV194 [8:06]
Lauda Jerusalem  a 3, SV202 [8:49]
Francesco CAVALLI (1602-1676)  Magnificat [9:40]
Claudio MONTEVERDI  
Lætatus sum  a 5, SV199 [6:48]
Nisi Dominus  I à 3 voci e duoi violini, SV200 [7:02]
Laudate pueri Primo à 5 concertato, SV196 [5:06]
Lætaniæ della Beata Vergine a 6 voci, SV204 [9:36]
Beatus vir  a 7, SV195 [8:48]
The Sixteen/Harry Christophers
CORO COR16142  [71:27] – from thesixteeendigital.com  (mp3, aac, flac and alac)

No, you're not imagining things: I have already reviewed this in 2016/5 but there are two things to add.  I forgot to mention that the download comes complete with the pdf booklet and that it contains texts and translations.  Although I gave the download link to The Sixteen's own website, I was actually reviewing it then from a streamed version.  Now that I have downloaded the 24-bit version from thesixteendigital.com I can confirm my very high opinion of the performance and recording.  Just don't expect the four-part Mass mentioned in the title: this is Volume 1 of a series of recordings of the 1650 collection in which it was published.

Giovanni LEGRENZI (1626-1690) Sonate e Balletti (Venice and Bologna, 1655-1673, 1691)
Sonata prima a 4 violini (Op.10) [5:28]
Sonata terza a 2 violoni (Op.10) [5:33]
Balletto primo [Alemanda] (Op.16) [2:03]
Corrente terza (Op.16) [1:50]
Sonata [da chiesa] La Pezzoli a 3 (Op.4) [4:01]
La Foscari a 2 (Op.2) [2:50]
Sonata da Camera La Forni a 3 (Op.4) [2:57]
La Marinona a 5 (Op.8) [3:11]
La Frangipana a due violini (Op.2) [3:51]
La Basadonna a 6 (Op.8) [3:08]
La Cremona a 5 (Op.8) [4:03]
L'Obizza a 2 (Op.8) [3:57]
Sonata seconda a 4 (Op.10) [4:37]
Balletto quarto (Op.4) [1:19]
Corrente terza (Op.4) [1:29]
Sarabanda prima (Op.4) [2:03]
Alemanda terza La Piloni (Op.4) [1:09]
La Zabarella a 3 (Op.2) [3:09]
La Squarzona a 5 (Op.8) [3:18]
La Cornara a due violini (Op.2) [2:55]
Balletto secondo (Op.16) [0:57]
Corrente nona [Ciaconna] (Op.16) [2:46]
Sonata quarta a 2 (Op.10) [4:52]
Sonata sesta a quattro viole da gamba o come piace (Op.10) [5:58]
Ensemble Clematis
rec. Chiesa di San Bernardino, Molfetta, Bari, and Église Notre-Dame de Centeilles, June 2014 and September 2015. DDD
RICERCAR RIC356 [77:28] – reviewed as press preview for outhere.com

It's taken more space to detail the contents of this recording than to review it: this is music of immediate appeal without being facile and the performances and recording are first-rate, even though I have heard only an mp3 press preview to date.  Lovers of baroque music who don't yet know the music of Legrenzi should obtain it.

Henry PURCELL (1659 1695) Devotional songs and anthems
Hear me, O Lord, the great support (Z133), devotional song [6:38]
O, I'm sick of life (Z140), devotional song [5:58]
Since God so tender a regard (Z143), devotional song [4:59]
Godfrey FINGER (c.1655-1730)
Sonata IV in d minor (RI-148) [8:38]
Henry PURCELL
Plung'd in the confines of despair (Z142), devotional song [5:30]
Blessed is he that considereth the poor (Z7), anthem [5:27]
The Aspiration: How long, great God (Z189), devotional song [3:53]
Godfrey FINGER
Division No. 8 in G [4:01]
Henry PURCELL
When on my sick bed I languish (Z144), devotional song [6:05]
With sick and famish'd eyes (Z200), devotional song [6:44]
Godfrey FINGER
Division in g minor (RI-140) [3:59]
Henry PURCELL
I was glad (Z19), anthem [5:22]
Lord, not unto us (Z137), anthem [2:35]
La Rêveuse [Jeffrey Thompson, Marc Mauillon (tenor), Geoffroy Buffière (bass), Florence Bolton (viola da gamba), Benjamin Perrot (theorbo), Pierre Gallon (harpsichord, organ)]
rec. November 2014, Église Saint-Martin, Amilly (Loiret), France. DDD
Texts and translations (French, German) included
MIRARE MIR283  [70:03] – from eclassical.com (mp3, 16- and 24-bit lossless with pdf booklet)

Recording of the Month – see review by Johan van Veen.

My prime recommendation and my benchmark for Purcell's sacred music comes from Hyperion in the form of an 11-CD box set (CDS44141/51: Bargain of the Month – review) also available separately.  On CD that costs around £40 or it can be downloaded for £35, both from hyperion-records.co.uk.  With such a fine set available – it's even ready to hand in a place where I can get to it immediately – there's a danger of sloppy thinking: 'I've got all that I want or need', especially as there's a very fine and inexpensive 2-CD alternative or supplement from Simon Preston with the Christ Church Cathedral Choir, Oxford, and The English Concert on DG, equally ready to hand (4594872, around £11.50).  There's also another very fine recording from Christ Church, this time directed by Stephen Darlington (Nimbus NI5454 – review – review) and an equally fine one of Verse Anthems from New College directed by Edward Higginbottom (CRD3504 – DL Roundup October 2012)*.

The Hyperion recording combines New College Choir, Oxford, with the professional singers of The King's Consort.  La Rêveuse field a much smaller group and the result is quite different, much more intimate.  That works very well with the devotional songs which make up the bulk of the programme: very fine performances even by comparison with the King's Consort.  If I'm a little less certain about the small-scale version of the anthem I was glad, originally composed for the coronation of the ill-fated James II, any reservations are of little account in the light of the very fine singing.

* The old classicsonline.com link no longer applies: now available to stream and download in lossless sound from the replacement classicsonline.com.  I'm pleased to note that CRD are now to be distributed by Wyastone Estate, home of Nimbus, Lyrita and Hallé.

DISCOVERY OF THE MONTH
Antonio Pasquini LOTTI (1667-1740) Crucifixus
Dixit Dominus in g minor [8:30]
Miserere in c minor [26:20]
Missa Sancti Christophori [31:21]
Credo in g minor [13:16]
All premiere recordings except Crucifixus (tracks 9 and 14)
The Syred Consort; Orchestra of St Paul's/Ben Palmer
rec. All Hallows' Church, Gospel Oak, London, 7-8 October 2015
Texts and translations included,
DELPHIAN DCD34182 [79:28] – stream or download from classicsonline.com (16- and 24-bit lossless, with pdf booklet)

Until now we have had to make do with just the Crucifixus, which appears here twice, in the 8-part Creed within the Saint Christopher Mass and again in 6-part guise in the g minor Creed.  The new recording reveals that, though not quite the equal for variety of tone of his friend Vivaldi, Lotti was no one-horse merchant.  With scholarly work by Ben Byram-Wingfield, author of the excellent notes, and splendid performances from Ben Palmer and his team, this comes with a strong recommendation.

I streamed this in 24-bit and in 16-bit from classicsonlinehd.com (COL); it's very well recorded in both formats.

There's a lot more where this came from, both sacred and secular.  If, like me, you would like to explore further, for starters there's an attractively performed Hungaroton recording of the Kyrie in B [6:14], Gloria in D [32:35]  and Missa del sestuo tuono [21:24], all first recordings, from Mária Zádori (soprano), Judit Németh (mezzo-soprano), Lotti Chamber Choir, Camerata Pro Musica and Ferenc Rózsa (HCD32042, download only [60:03] – from eclassical.com (mp3 and lossless, NO booklet).  The two soloists, especially Mária Zádori, are very good.  I'm not sure of the date of the recording: if, as I suspect, it's not very recent – I suspect older than the release date of 2002 given by ArkivMusic – it has worn very well.  For once the lack of a booklet is less of a problem when the texts are so well known.  If you must have the CD, someone hopeful was asking £75.99 on Amazon at the time of writing.

Johan van Veen – review – had serious misgivings about Riccardo Minasi's violin contribution, in a Scarlatti sonata, to an album entitled Amore e Morte d'Amore, but not about the singing of Roberta Invernizzi (soprano) and Sonia Prina (contralto).  The programme includes Lotti's Giuramento Amoroso alongside works by Monteverdi, madrigals from Books VII and VIII, Marcello, Durante and Handel – two chamber cantatas. The Claudiana Ensemble is directed by Luca Pianca.  (Naïve OP30549 – rec. 2012 [74:21] – from eclassical.com, mp3 and lossless, with pdf booklet).

If anything I'm even more enthusiastic than JV about the ethereal singing and more forgiving of the violin playing.  The booklet is not as informative as it might be – you wouldn't know that the beautiful duet from Poppea is not now believed to be by Monteverdi – but it does contain texts and translations.  The 16-bit download is very good, in Naïve's best manner.

The chief rival for Handel's Tanti strali and Sono liete comes again from Roberta Invernizzi on an all-Handel Duetti da camera album where she's less well matched by her partner (Glossa GCD921516 – DL News 2014/6 ).

Jan Dismas ZELENKA (1679-1745)
Trios Sonatas 1-6 (Sei Sonate à due Hautbois, Violino et Basson con Basso Continuo, ZWV181) (Vienna, 1715-16)
Ensemble Zefiro
rec. Villa Schiarino, Mantova, Italy, February 1993 and Auditorium Tibor Varga, Sion, Switzerland, February 1995. DDD
ARCANA A394 [51:57 + 52:13] (reissued from Naïve Auvidis Astrée E8563) Reviewed as press preview (mp3) from Outhere Group.  CD and download (mp3 and lossless with pdf booklet) available from Presto.

Very lively, stylish and technically superb playing of these sonatas.  The oboe playing is especially exhilarating but all concerned give strong support, not least Rinaldo Alessandrini, who has since gone on to even greater things, on harpsichord and organ.  A very welcome reissue and strong rival to the older Glossa recording with Paul Dombrecht on oboe, though that has been reissued as a two-for-one.  (GCD80014 – review).

My press preview was at a low bit-rate; even so, the recording sounds very good.

There's also a very fine single-SACD selection of these sonatas from Monica Huggett (violin) and Ensemble Marsyas on Linn CKD415 – review – review.

BARGAIN OF THE MONTH
Johann Sebastian BACH (1685-1750)
Sacred Cantatas, Volumes 1-10 (Cantatas Nos. 4/150/196; 71/131/106; 12/54/162/182; 163/165/185/199; 18/143/152/155/161; 21/31; 61/63/132/172; 22/23/75; 24/76/167; 179/105/186)
Japan Bach Collegium/Masaaki Suzuki
Texts and translations included
BIS BIS901 – from eclassical.com (mp3, 16- and 24-bit lossless, with pdf booklets).

I need hardly expatiate at this late date on the virtues of this complete series or the advantages of the fact that BIS are commencing to release it, in eight 'boxes', month by month during the course of 2016, starting in May, as downloads from eclassical.com.  The earlier boxes come with 'skilfully added surround sound' and from Box 4 onwards the downloads will also be available in original surround sound.  This is as great an opportunity as the staggered release of Sibelius recordings last year and a must even if you have  some of the original releases and even if you have one or more of the other complete series: from SDG (John Eliot Gardiner), Teldec/Warner (Gustav Leonhardt and Nikolaus Harnoncourt) or Hänssler (Helmuth Rilling).  Need I say any more except that the complete set is also available on 55 SACDs (BIS9055) for around £200.

It so happened that I finished downloading these first ten volumes on 14 May and I listened to BWV172 from Volume 7 the following day: it's a cantata for Pentecost (Whit Sunday), so I was able to listen and be reminded of the very high quality of these performances on the appropriate day.  The 24-bit refurbishment adds little to an already very good (1997) 16-bit recording: to be fair, no extra quality is claimed, except for those who choose the surround-sound version.

The first two releases will contain 10 CDs, initially at $49.19 for all formats ($277.04 for the whole set), though 24-bit will eventually cost a little more ($350.25).  Those who purchased the later volumes in 24-bit sound will be able to obtain the surround-sound versions individually at no extra charge.

Those in search of a first-class Bach bargain may also be tempted by DG's bumper box set of the Passions, Christmas Oratorio, b-minor Mass, Magnificat and several cantatas conducted by John Eliot Gardiner (4778735, 22CDs, around £45, or downloads from Presto, mp3 and lossless, with pdf booklet).  That's most inexpensive (£39.65 for mp3 or £49.55 for lossless) and a splendid reminder that no one conductor has a monopoly on Bach. 

Throw in one or two of Karl Richter's DG recordings of the cantatas with the Munich Bach Choir and Orchestra (mostly download only now) for a reminder that some of the older generation had the measure of JSB, too, and Richter had the advantage of a lifetime's experience of Lutheran music, Bach in particular, and of superb soloists such as Dietrich Fischer Dieskau, Ernst Haefliger and Edith Mathis.  Staying with Whitsuntide, subscribers can stream the box set of Richter's recordings of cantatas for Ascension, Whitsun and Trinity from Qobuz, including very fine accounts of BWV34 (for Whit Sunday) and BWV175 for Whit Tuesday.  (4393802, 6 CDs, download from Presto, mp3 and lossless, NO booklet).

Gefunden – Found: Piano Trios
Franz Josef HAYDN (1732-1809)
Piano Trio No.27 (43) in C, Op.86/1, Hob.XV:27 (1795) [19:45]
Friedrich SCHNEIDER (1786-1853)
Piano Trio in E-flat, Op.38 (1816)* [23:41]
August KLUGHARDT (1847-1902)
Piano Trio in B-flat, Op.47 (1886)* [23:50]
* World Premiere Recordings
TrioSono [Karl Heinrich Niebuhr (violin), Matthias Wilde (cello), Hiroko Kudo (piano)]
rec. MDR, Orchestersaal, Augustusplatz, Leipzig, 27-29 April 2015. DDD
GENUIN GEN16426 [67:16] – from classicsonline.com (stream or download, 16- and 24-bit, with pdf booklet)

I'm not sure what the fairly well-known Haydn Trio No.27 is doing in an album of discoveries, though I enjoyed the performance.  It's not far behind my benchmarks, from the Florestan Trio (Hyperion CDA67719 – review) and the Beaux Arts Trio (Philips 4540892, 9 CDs), though you may prefer those alternatives for their all-Haydn content.  Like the Florestan Trio, TrioSono observe the repeats in the finale without sounding any less lively than the classic Beaux Arts performance, which is also available on a single CD or download exclusively from Presto, with Nos. 38-40.

Apart from the more equal role assigned to all three instruments, Schneider's student trio represents no great stylistic advance on the Haydn but it's a pleasant work and I'm pleased that it's been recorded.  The Klughardt is in a more romantic style and I was even happier to make its acquaintance.  I've made a note to try some of his other music: the CPO recording of the Fourth Symphony is a good place to start according to Jonathan Woolf – review.

The performances of the two discoveries are persuasive and the recording – streamed from classicsonline.com – is very good.  The notes in the booklet are very helpful.

Wolfgang Amadeus MOZART (1756–1791) Violin Sonatas
CD1
Violin Sonata No.18 in G, K301 [13:12]
Violin Sonata No.5 in B flat, K10 [14:47]
Violin Sonata No.33 in E flat, K481 [22:27]

CD 2
Violin Sonata No.27 in G, K379 [18:02]
Violin Sonata No.15 in F, K30 [9:05]
Violin Sonata No.9 in C, K14 [10:57]
Violin Sonata No.21 in e minor K304 [15:24]
Alina Ibragimova (violin); Cédric Tiberghien (piano)
rec. Concert Hall, Wyastone Estate, Monmouth, 29 September – 1 October 2014. DDD
HYPERION CDA68091 (2 CDs for the price of one) [50:26 + 53:28 = 103:54] – from hyperion-records.co.uk (mp3, 16- and 24-bit lossless with pdf booklet)

This recording of a representative sample of Mozart's violin sonatas has already collected several plaudits and I'm happy to add my two pennyworth.  Unless you are looking to collect the whole set or must have period performances, this will do very nicely.  I'm just wondering why we have had to wait so long for it.

The performances are so good, with the piano to the fore in the earlier works – actually keyboard sonatas with violin accompaniment – and really sensitive partnership in the later sonatas, that you may find yourself wanting more.  In which case there are sixteen complete versions to choose from on 4-CD or 2-DVD sets, some download only.  My own favourite would be the period-instrument recordings made by Rachel Podger (violin) and Gary Cooper (fortepiano), available as part of a budget-price super-complete 8-SACD set (Channel Classics CCSBOX6414, around £36).  I own several of these on individual discs and they tend to be my go-to recordings.  Even fortepiano-haters – I'm not the greatest fan – should have no qualms.

Alina Ibragimova and Cédric Tiberghien also recorded Ravel's complete music for violin and piano for Hyperion on CDA67820.  We seem to have missed out on that but it received abundant praise elsewhere and I couldn't resist listening to and reviewing it (see below).

Joseph LANNER (1801-43)
Tarantel-Galopp (Tarantula Galop) (1838) [2:02]
Hexentanz Waltz (Witches' Dance Waltz) (1843) [11:33]
Elisens und Katinkens Vereinigung (The Union of Elizabeth and Catherine) (1831) [3:41]
Hofball-Tänze (Court Ball Dances) (1840) [11:30]
Huldigungsmarsch (Homage March) (1836) [4:12]
Neujahrs-Galopp (New Year's Galop) (1833) [3:50]
Mitternachts Waltz (Midnight Waltz) (1826) [6:30]
Hans-Jörgel-Polka (Hans Jörgel's Polka) (1842) [3:23]
Steyrische Tänze (Styrian Dances) (1841) [6:52]
Die Schönbrunner (The Schönbrunn Waltz) (1842) [14:57]
Orchestre de Cannes/Wolfgang Dörner
rec. Théâtre Croisette de l'hôtel JW Marriott, Cannes, France, from 24th to 26th June, 2015
NAXOS 8.573552 [68:29] - stream or download from classicsonline.com (16- and 24-bit lossless with pdf booklet)

Lanner's music resides in the shadow of the Strauss family, though he and Hellmesberger get the odd look-in at the Vienna Phil New Year's Concert.  (No Lanner this year, 2016).  His music is attractive and it's enjoyably performed here.  Though the Cannes orchestra don't have the panache of Willi Boskovsky, whose smaller ensemble gives a much lither performance on the Styrian Dances on a super-budget recording (Alto ALC1237 – review), this is the only all-Lanner album in the catalogue, so it's very welcome until someone gives us something a little less straight.

RECORDING OF THE MONTH
Richard WAGNER (1813-1883)
Das Rheingold, WWV86A (1854)
Michael Volle (baritone) - Wotan; Christian van Horn (bass-baritone) - Donner; Benjamin Bruns (tenor) - Froh; Burkhard Ulrich (tenor) - Loge; Elisabeth Kulman (mezzo) - Fricka; Annette Dasch (soprano) - Freia; Janina Baechle (mezzo) - Erda; Tomasz Konieczny (bass-baritone) - Alberich; Herwig Pecoraro (tenor) - Mime; Peter Rose (bass) - Fasolt; Eric Halfvarson (bass) - Fafner; Mirella Hagen (soprano) - Woglinde; Stefanie Irányi (mezzo) - Wellgunde; Eva Vogel (mezzo) - Flosshilde
Bavarian Radio Symphony Orchestra/Sir Simon Rattle
rec. live, 24-25 April 2015, Herkulessaal, Munich
Texts and translations included
BR KLASSIK 900133  [71:12 + 71:36] – from eclassical.com (mp3, 16- and 24-bit lossless with pdf booklet). Subscribers stream from Qobuz (with booklet).

Perhaps because I hadn't thought of Simon Rattle as a Wagner conductor, I'm late in coming to this recording, though I've had plenty of indications how good it is.  Gwynn Parry-Jones was warm in his praise – review – and others have been even more impressed.   This is a Rheingold to be mentioned in the same breath as Solti1 and Keilberth2 and it's very good value as a download: the CDs cost around £22.50 or $37.50, but the 16-bit download can be yours for $25.66, with 24-bit a little more – $38.49, worth the extra.  For a live recording it sounds excellent: only the ring of Donner's hammer disappoints but no-one matches the sound which John Culshaw achieved for Decca.

The booklet comes complete with text and translation, though the latter is sometimes approximate: when the Rhinemaidens sing of their gold at the end O leuchtete noch / in der Tiefe dein lautrer Tand it doesn't mean that it still shines in the deep but that they wish that it did (subjunctive).

1 Best bought in the single-disc blu-ray Ring: 4786748: Recording of the Month – review.

2 The 1955 Bayreuth recording: Rheingold separately or in a complete Ring set, both from Testament. 

Johannes BRAHMS (1833-1897)
String Quartet in c minor, Op.51/1 (1873) [33:46]
Piano Quintet in f minor, Op.34 (1866) [42:31]
Natacha Kudritskaya (piano)
Brodsky Quartet
rec. Potton Hall, Dunwich, Suffolk, 8-10 September 2015. DDD.
CHANDOS CHAN10892  [76:30] – from theclassicalshop.net (mp3, 16- and 24-bit lossless with pdf booklet)

Rob Barnett has it just right: 'The hum of summer rather than a shivery winter' – review.

Those seeking more dramatic performances should look elsewhere but if you were happy with the relaxed recordings of the Clarinet Quintet and Op.51/2 ( CHAN10817 – DL News 2014/6) you should find this successor volume to your taste.  But don't overlook the coupling of Op.51/1 and  Op/67 from the Takács Quartet (CDA67552 – Hyperion Top 30).

Nikolay Andreyevich RIMSKY-KORSAKOV (1844-1908)
Symphony No.1 in e minor, Op.1 (1884 version) [25:37]
Symphony No.3 in C, Op.32 (1886 version) [32:52]
Berlin Radio Symphony Orchestra/Gerard Schwarz
rec. Haus des Rundfunks, Masurenallee, Berlin, Germany, 2-5 September 2015. DDD
NAXOS 8.573581 [58:29] – from eclassical.com (mp3 and lossless with booklet) or stream (for subscribers) or download from classicsonline.com. (mp3, 16- and 24-bit lossless with booklet)

This doesn't alter my feeling that Symphony No.1 doesn't 'go' anywhere, that No.3 is far more worthwhile, and that the BIS recording of the same coupling with the Malaysian SO and Kees Bakels is the one to have (BIS-CD-1477 – DL News 2013/3).  The new Naxos, however, is not far behind and on CD comes for appreciably less than the BIS, though that too is quite a bargain in the 4-for-2 package with other Rimsky orchestral works (BIS-CD-1667/68 – around £26 or download from eclassical.com for $22.17.  NB: follow the link given: eclassical.com also have the set for twice that price).

Victor HERBERT (1859-1924)
Cello Concerto No.1 in D, Op.8 (1884)* [25:28]
Cello Concerto No.2 in e minor, Op.30 (1894)* [22:33]
Irish Rhapsody for Grand Orchestra (1892) [15:58]
Mark Kosower (cello)*
Ulster Orchestra/JoAnn Falletta
rec. Ulster Hall, Belfast, Northern Ireland, 27-29 April, 2015. DDD
NAXOS 8.573517 [63:59] – stream ordownload from classicsonline.com or download from eclassical.com (both 16- and 24-bit lossless with pdf booklet)

Victor Herbert tends to be best known for his light music, such as Babes in Toyland, but he also composed the cello concerto which inspired Dvořák's masterpiece.  Perhaps that knowledge led me to expect too much: in the event both these works are well crafted but nowhere in the same league despite fine performances, well recorded.   Bob Stevenson was rather more impressed – review.

The 16-bit download is most economically obtained from classicsonline.com but the price for 24-bit is about the same from both – eclassical.com may be slightly preferable for $US purchasers.

Ian Lace gave a 4-star recommendation to a Naxos recording of Babes in Toyland from the Rasumovsky Symphony Orchestra and Keith Brian and that's available for subscribers to stream from classicsonline.com – also available to download there.

RECORDING OF THE MONTH
Gustav MAHLER (1860-1911)
Symphony No.1 in D ('Titan') (1888, 1896)
Bavarian Radio Symphony Orchestra/Yannick Nézet-Séguin
rec. live Herkulessaal, Munich, 26-27 June 2014. DDD
BR-KLASSIK 900143 [53:25] – from classicsonlinehd.com (16- and 24-bit lossless with pdf booklet)

Any recording of Mahler's First Symphony fit to challenge the hegemony of the classic Rafael Kubelík CD has to be deserving of Recording of the Month status and to be seriously considered for Recording of the Year when the time comes.  By coincidence it also comes from the modern successors of Kubelík's players in the Bavarian RSO who play, if anything, better than their predecessors.  Nézet-Séguin seems to be alive to every nuance of the music, from the mysterious rustlings of Spring to the glorious apotheosis-after-suffering of the finale.  The DG recording still needs no apology sound-wise but the new BR-Klassik is more immediate.  Those who steer clear of live recordings will be pleased to hear that there is no applause, though I'm sure it was fulsome.

Most other recordings offer a filler, sometimes the Blumine movement which Mahler rejected, so to have just the First Symphony is short value.  The classic Rafael Kubelík recording (DG Originals 4497352) offers Dietrich Fischer-Dieskau in a superb performance of Lieder eines fahrenden Gesellen. 

RECORDING OF THE MONTH
Maurice RAVEL (1875-1937) Complete music for violin and piano
Guillaume LEKEU (1870-1894)
Violin Sonata in G [33:39]
Maurice RAVEL (1875-1937)
Violin Sonata No.1 in A [14:04]
Violin Sonata No.2 in G [18:09]
Tzigane: Rapsodie de concert [9:56]
Berceuse sur le nom de Gabriel Fauré [3:07]
Alina Ibragimova (violin); Cédric Tiberghien (piano)
rec. Henry Wood Hall, London, September 2011. DDD.
HYPERION CDA67820 [78:55] – from hyperion-records.co.uk (mp3 and lossless, with pdf booklet)

We seem to have missed this when it was released but there's no necessity for a long review: if you are looking for all Ravel's music for violin and piano there's no need to look elsewhere.  I think Bob Briggs must have caught them on less than top form when he reviewed their live performances at LSO St Luke's of the Lekeu and the Ravel G major for Seen and Heard.  I enjoyed this even more than their new recording of the Mozart Violin Sonatas (above).

Bohuslav MARTINŮ (1890-1959)
Piano Trio No.3 in C, H332 [20:54]
Bergerettes, H275 [22:06]
Piano Trio No.2 in d minor, H327 [16:52]
Piano Trio No.1 (Cinq pieces brèves), H193 [11:36]
Smetana Trio [Jitka Čechová (piano), Jiří Vodička (violin) Jan Páleníček (cello)]
SUPRAPHON SU41972 [71:29] – from emusic.com (mp3, NO booklet)

Even if you have the Smetana Trio's very fine earlier recording of No.2, with Dvořák and Fibich (SU39272), this is a must-have for lovers of Martinů, however annoying the duplication.  The emusic.com download, in 320kb/s mp3, is very acceptable but it's not much less expensive than lossless downloads from Presto and Qobuz, though neither of those comes with the booklet either.

Edmund RUBBRA (1901–1986)
Sinfonia concertante, Op.38 (1934, rev.1936 and 1943) * [31:47]
A Tribute, Op.56 (1942) [4:27]
The Morning Watch, Op.55 (1946)† [12:44]
Ode to the Queen, Op.83 (1953)‡ [13:12]
Susan Bickley (mezzo-soprano)‡
Howard Shelley (piano)*
BBC National Chorus of Wales †
BBC National Orchestra of Wales/Richard Hickox
rec. Brangwyn Hall, Swansea, 1994, 1996 and 1998. DDD
Texts included
CHANDOS CHAN9966 [62:28] – from theclassicalshop.net (mp3 and lossless with pdf booklet)

The Complete Chamber Music and Songs with Harp
A Hymn to the Virgin, Op.13/2 (1925) [2:36]
Rosa Mundi, Op.2 (1921) [2:24]
Fukagawa (Deep River) trad. Japanese, arr. Rubbra (c. 1929) for harp [2:49]
Pezzo Ostinato, Op.102 (1958) for harp [8:05]
The Mystery, Op.4/1 (1922) [1:14]
Jesukin, Op.4/2 (1922) [1:39]
Orpheus with his lute, Op.8/2 (1923) [1:50]
Transformations, Op.141 (1972) for harp [13:21]
The Jade Mountain, Op.116 (1962) [9:38]
Improvisation, Op. 24 (1964) for cello [5:01]
Discourse, Op.127 (1969) for harp and cello [6:52]
Sir Lennox BERKELEY (1903-1989) Nocturne (1967) for harp [3:56]
Herbert HOWELLS (1892-1983) Prelude (No.1) (1915) for harp [7:57]
Tracey Chadwell (soprano)
Danielle Perrett (harp)
Timothy Gill (cello)
rec. 1995 and 1997. DDD
Texts included
LYRITA SRCD.359 [67:23] – Stream or download from classicsonlinehd.com (lossless, with pdf booklet).

First released on ASV CDDCA1036 in 1998

Piano Trio No.1 in one movement Op.68 [19:38]
Meditazioni sopra Coeurs Desolez, Op. 67 (version for oboe and piano) [5:19]
Phantasy for two violins and piano Op.16 [11:28]
Sonata in C for oboe and piano Op.100 [12:31]
Suite The Buddha for flute, oboe, violin, viola and cello Op.64 [9:06]
Piano Trio No.2, Op.138 [13:15]
Duo for cor anglais and piano, Op.156 [5:40]
Endymion Ensemble
DUTTON CDLX7106 [76:58] – from Qobuz (stream or download, NO booklet)

See ***** review by Peter Grahame Woolf and ****(*) review by Gary Higginson.

CHAN9966: In singing the praises of Richard Hickox's series of recordings of Rubbra's symphonies for Chandos some time ago, I somehow managed to omit this related album containing his first large-scale orchestral work, the Sinfonia Concertante, which predates them but shares many of their qualities.  If the title suggests something to be taken lightly, the power of the music belies that suggestion.  Indeed, though I greatly admire Samuel Palmer's beautiful paintings of his beloved Darent valley, not far from where I live on the edge of SE London, used for the whole Chandos series, their pastoral style is at odds with Rubbra's music.  As the notes point out, though he was an admirer of Vaughan Williams, Rubbra never subscribed to the pastoral school.

Palmer's visionary style is, however, appropriate to the words of The Morning Watch, a setting of the metaphysical and mystic poet Henry Vaughan.  If not quite as striking as Finzi's setting of the words of Vaughan's contemporary Traherne in Dies Natalis, it's a fine piece.  The CD is deleted, so ordering from the Archive Service or downloading is your only chance to complete the Hickox series of Rubbra recordings.  (Complete symphonies, CHAN9944, 5 CDs, also available separately).

SRCD.359: as you might expect from the combination of chamber and vocal music with the harp, this is ethereal, providing a wonderful relief from some of Rubbra's more powerful works. I'm very pleased that Lyrita have rescued this recording: far too many ASV releases are languishing in the vaults of Universal, who don't seem to know what treasures they have or what to do with them.  The performances are very good: it's a shame that there's not a greater recorded legacy for Tracey Chadwell, who died very young from leukaemia, diagnosed not long after this recording was made and before she had become fully established.

Fine performances from Danielle Perrett and Timothy Gill, too, and the fact that there are few or no alternatives for these pieces – in the case of Fukagawa the only alternative is for two pianos – add to the value of this reissue.  I understand that several readers of my ramblings still prefer to buy CDs: Musicweb-International can oblige in the case of Lyrita recordings, at attractive prices.

CDLX7106: the CD appears to have been deleted, so downloading is the only option.  The music may not have the impact of the symphonies or the Sinfonia Concertante but the piano trios are fairly meaty stuff and they are very well performed.

There's only one alternative for the one-movement Piano Trio (Naxos) and none for No.2 but you won't go wrong with this recording.  The Qobuz download comes in lossless sound for only £0.50 more than the mp3 version from 7digital.com.

Aram KHACHATURIAN (1903-1978)
Flute Concerto [37:00]
Einojuhani RAUTAVAARA (b.1928)
Dances with the Winds, Op.69 (Concerto for flutes and orchestra)
original version for four flutes [20:35]
revised version for three flutes [20:30]
Sharon Bezaly (flute)
São Paulo Symphony Orchestra/Enrique Diemecke
Lahti Symphony Orchestra/Dima Slobodeniouk
rec. Sala São Paulo, Brazil, February 2010 and Sibelius Hall, Lahti, Finland, November 2014. DDD/DSD
BIS BIS-1849 [79:10] – from eclassical.com (mp3, 16- and 24-bit lossless, with pdf booklet)

Due for release on SACD 01 July 2016.

In theory there are nine current recordings of the Khachaturian, but one is download only, another available on disc only from Presto, and most of the rest in multi-CD sets, so I'm surprised that we have had to wait so long for BIS to find a suitable partner for Sharon Bezaly's recording.  In the event BIS are competing with their own very fine recording of Dances with the Winds from Petri Alanko, also with the Lahti Orchestra under their former conductor Osmo Vänskä (BIS-CD-1038, with Symphony No.7 and Cantus Arcticus – DL News 2014/15). 

The new version will appeal to Rautavaara completists in offering both versions of Dances and for the fact that it's available on SACD and in 24-bit sound (surround sound, too, at no extra cost if required). I can't claim the Khachaturian as anything like a masterpiece but it's a pleasant work and all concerned make a good case for it.  If you already have recordings of Cantus Arcticus and Symphony No.7, you may prefer the new recording, but, much as I liked Bezaly's Rautavaara, I'd be loath to forgo either of those works in favour of the Khachaturian.

The recording is partly 24/44.1 and partly 24/96 but it's very good throughout.

DISCOVERY OF THE MONTH
Vladimír SOMMER (1921-1997)
Violin Concerto in g minor, Op.10 (1950) [28:56]
Ernest CHAUSSON (1855-1899)
Poème for Violin and Orchestra, Op.25 [15:30]
Ladislav Jásek (violin); Czech Philharmonic Orchestra/Václav Jiracek
SUPRAPHON [44:26] – stream or download from Qobuz (16-bit lossless, NO booklet).  Not available in UK on CD.

I can't give a catalogue number because this is not available on CD in the UK or the USA and I can't give dates or other recording details. It's certainly not a recent recording – it first appeared on a mono LP in 1960 – and there's some hardness of tone which rules out the Chausson, a work available in much better performances and recordings.  The Sommer concerto, however, is not otherwise available in any format and it's well worth streaming if you subscribe to Qobuz. The download is inexpensive (£3.19) from Qobuz, so it's no great handicap either that the album offers short value or that the Chausson is better obtained elsewhere.

The Sommer concerto is rather put to shame by the quality of the Chausson but, though it's music that doesn't really arrive anywhere there's some interesting scenery on the way, somewhat more attractive than you might expect from a professor of composition.

Wartime Music Vol. 8: 1941-1945
Gavriil Nikolayevich POPOV (1904-1972)
Symphony No. 2, Op.39 'Rodina' (Motherland, 1943) [35:41]
Soundtrack to The Turning Point, Op.44 (1945) [17:54]
Red Cavalry Campaign – symphonic poster for a large orchestra with male chorus (1941) [7:06]
Male Group of the Smolny Cathedral Chamber Choir
St. Petersburg State Academic Symphony Orchestra/Alexander Titov
rec. St Catherine Lutheran Church, St Petersburg, 25 March 2009. DDD

NORTHERN FLOWERS NFPMA9977 [60:10] – from eclassical.com (mp3 and lossless, NO booklet).  Stream from Naxos Music Library with abridged pdf booklet.  Stream or download from classicsonline.com (NO booklet)

Nick Barnard, who reviewed this album some time ago, didn't think much of some of the music: he found the symphony 'hollow and effortful', was more attracted to the film music, but thought that the CD was finished off in every way by Red Cavalry Campaign.

A recent post on the MusicWeb Message Board takes up the cudgels on behalf of the symphony, so I couldn't resist listening to it – and rather liking it.  Admittedly it's a work of no great depth: it was written, like Shostakovich's Fifth Symphony, in the wake of censorship from the Soviet authorities and it plays some of the same tricks as that work by hiding in plain sight the kind of music which they disliked under the veneer of a popularist surface.  There's more of the surface than with Shostakovich, less beneath that surface, and the work is not nearly as memorable.  Performance and recording do very well by it.

The 'booklet', available only from Naxos Music Library – and not, surprisingly, from their sister site, classicsonlinehd.com – contains none of the notes to which Nick Barnard refers.  For that you need to purchase the CD, available from MusicWeb-International.

I couldn't resist trying two other Northern Flowers albums of Popov's music.  Symphony No.1, the work banned immediately after its first performance, and Chamber Symphony for seven instruments are on Northern Flowers NF9996 – from eclassical.com – and Symphony No.3 on NF9972 – from eclassical.com. Both are performed by the St Petersburg Orchestra with Alexander Titov at the helm.

The Chamber Symphony, Op.2, is a pleasant and enjoyable but not undemanding work.  It's difficult to see what enraged the Soviet authorities about Symphony No.1, especially as it was dedicated to the composer's father's work for the proletariat and the finale, described as signifying 'The energy, will and joy of the victor's work', brings the house down.

While not totally impressed by the Third Symphony, it encouraged William Kreindler to seek out more of Popov's music – review.

There are no booklets with any downloads of either album, though Naxos Music Library can offer the rear insert for NF9996.

Bronius KUTAVIČIUS (b.1932)
The Seasons: Oratorio (2005-8)
Darius Meškauskas (reader)
Vilnius Municipal Choir Jauna Muzika
St Cristopher Chamber Orchestra/Donatas Katkus
rec. live first complete performance, St Catherine's Church, Vilnius, 13 September 2012, in the presence of the composer. DDD.
TOCCATA TOCC0200 [77:58] – from eclassical.com (mp3 and lossless, NO booklet)

The music of Bronius Kutavičius, Lithuania's senior composer, seems to have passed me by heretofore.  I applaud Toccata's usual entrepreneurism in bringing us this recording and there's a great deal that I enjoyed.  There's a hint in the blurb, however: the music is a blend of 'modernism and folk-inspired primitivism' which I enjoyed in places in the spirit of Rite of Spring, but too much of it, I fear, is outside my comfort zone.  There's another problem, too, for non-speakers of Lithuanian: each of the seasons is preceded by the words of an 18th-century poet, which might have been separately tracked or even omitted altogether, with the texts consigned to the booklet – except that eclassical.com don't give you the booklet.  Fortunately Toccata make the booklet available to all on their website.  It contains an interview with the composer, very worthwhile notes, plus spoken and sung texts and translations.

For me, then, though there is much to enjoy here, this is not another Arvo Pärt with his immediate appeal waiting to be discovered.  Jonathan Woolf seems to have been more impressed – review.

Gordon CROSSE (b.1937)
Ariadne, Concertante for solo oboe and twelve players Op.31 (1972) * [23:00]
Changes, a nocturnal cycle for soprano and baritone, mixed chorus and orchestra, Op.7 (1966) ** [53:52]
Sarah Francis (oboe)
London Symphony Orchestra Ensemble/Michael Lankester *
Jennifer Vyvyan (soprano), John Shirley-Quirk (baritone)
Orpington Junior Singers, Highgate School for Boys Choir, London Symphony Orchestra and Chorus/Norman Del Mar **
rec. Kingsway Hall, London, 20-21 August 1974/Walthamstow Assembly Hall, 27-30 October 1969.  ADD/Stereo
First released as Argo ZRG842/ZRG656
LYRITA SRCD.259 [76:52] – from classicsonlinehd.com: stream or download (16-bit lossless, NO booklet).  Booklet with texts available from Naxos Music Library

Lyrita first released these two ex-Argo recordings in 2007, when they were welcomed by Rob Barnett – review – and Dominy Clements – review.  They have recently become available for streaming and download from classicsonlinehd.com in good lossless sound and for streaming in inferior low-bit mp3 from Naxos Music Library.  The latter does include the booklet with the texts of Changes.  The CD is available from MusicWeb-International currently for £11.75, including p and p.

I would have loved to have endorsed my colleagues' enthusiasm for the music of a fellow Lancastrian and ex-Oxonian only a few years my senior but, though there are some wonderfully lyrical moments in Ariadne and some very dramatic and lyrical episodes in Changes and though performances and recording are all that could be wished, I must admit that too much of the music was too much out of my comfort zone, so I recommend sampling first.

Crosse's own notes on Changes are very good, though the programme for Ariadne is left unspecified: it's not too hard to piece it together from the Greek legend of Theseus and Ariadne.  I share Rob Barnett's aversion to Lyrita's pale olive green text – it's even harder to read on screen than in print.

David DeBoor CANFIELD (b.1950) Three 'After' Concertos
Concerto after Glière for alto saxophone (2007) [22:58]
Concerto after Tchaikovsky for soprano saxophone (2013) [21:00]
Rhapsody after Gershwin for violin (2015) [18:54]
Hayrapet Arakelyan (saxophones)
Rachel Patrick (violin)
Sinfonia Varsovia/Ian Hobson
rec. Witold Lutosławski Concert Studio (S1), Polish Radio, Warsaw 23-24 November 2015. DDD.
First recordings.
TOCCATA CLASSICS TOCC0346 [62:52] – from eclassical.com (mp3 and lossless, NO booklet).

All three concertos are 'what if' compositions: what if Glière and Tchaikovsky had been able to write a saxophone concerto or if Gershwin had composed the violin concerto in the manner of Rhapsody in Blue which Heifetz had hoped for?  All three are in an approachable style which the composer calls 'free tonality; if not exactly memorable, they are all very attractive.  Once again we have to thank Toccata for their discovery: not only are these first recordings, they are Canfield's only representation in the catalogue.

The eclassical.com download is marginally less expensive than that from classicsonline.com (COL) but subscribers can stream from COL.  Neither comes with the booklet but this is available free from Toccata.

The Deer's Cry
WILLIAM BYRD (c.1540-1623)
Diliges Dominum [3:01]
Christe qui lux es et dies … prædicans [4:46]
ARVO PÄRT (b.1935)
The Deer's Cry [4:13]
WILLIAM BYRD Emendemus in melius [3:52]
ARVO PÄRT The Woman with the Alabaster Box [6:03]
WILLIAM BYRD Miserere mihi, Domine [2:50]
Ad Dominum cum tribularer [10:12]
THOMAS TALLIS (c.1505-85) and WILLIAM BYRD
Miserere nostri [2:50]
THOMAS TALLIS When Jesus went into Simon the Pharisee's house [2:28]
WILLIAM BYRD O lux beata Trinitas [4:00]
ARVO PÄRT Nunc dimittis [6:36]
WILLIAM BYRD Lætentur coeli [3:28]
Tribue, Domine [11:31]
The Sixteen/Harry Christophers
rec. St Augustine's Church, Kilburn, London, 26-28 October 2015. DDD
Texts and translations included
CORO COR16140 [66:52] - from thesixteendigital.com (aac, mp3 and 24-bit lossless flac and alac, with pdf booklet).  Also available from classicsonlinehd.com (16-bit lossless, also for streaming by subscribers.  NO booklet).

The Deer's Cry forms the basis of the programme for The Sixteen's 2016 Choral Pilgrimage to 33 towns and cities across the UK.  On the strength of this album, anyone who goes to hear them is in for a treat.  The idea of combining renaissance music with that of a modern composer or composers in a sympathetic style is not new but it works very well here.

Predictably the two older composers receive performances of a very high standard, but comparisons are superfluous since there are so many choices in Byrd and Tallis, separately or together but no other recording directly compares with this programme.  If it's just these two who caught your attention, the Pärt works come as an added bonus.

I started to make comparisons with other recordings but decided that it's really superfluous to prefer The Sixteen here, the Cardinall's Musick (Hyperion), The Tallis Scholars (Gimell) or Chapelle du Roi (Signum) there in Tallis and Byrd except to note that in some of the performances here Harry Christophers seems to feel the natural pace for the music somewhat slower than he used to.  The longest work, Byrd's Tribue Domine, which ends the programme, is taken at a comparatively leisurely pace, 11:31 against 10:57 from Alamire on a very fine recording of the Byrd and Tallis 1575 Cantiones Sacræ (Obsidian OBSID-CD706: Recording of the Month – review).  That doesn't mean that he's getting too slow as he matures in the manner of Otto Klemperer, but it does mean that the music gets a little more time to develop than he might have given it in the past.

Obviously the music of Tallis and Byrd, master and student, blends well, but Arvo Pärt's music, though clearly in a modern idiom, relates so closely to the music of the past that it, too, fits well into the programme.  Sometimes, indeed, Pärt seems to hark back to an even earlier tradition of plainsong and Russian Orthodox chant.  That an ensemble better known for music of the renaissance can perform Pärt has been admirably demonstrated on a recent recording by The Tallis Scholars: Tintinnabuli (Gimell CDGIM049 – joint review by John Quinn and myself: Recording of the Month and Recording of the Year).

Even here comparisons are not particularly helpful: both the Coro and Hyperion collections are very good indeed.  The late-evening canticle, Pärt's Nunc Dimittis works very well for both teams at slightly different tempi.

I listened to the 16-bit as streamed from classicsonlinehd.com while I was downloading from Coro and it sounds very good.  Thesixteendigital.com don't offer 16-bit lossless – nothing between mp3/aac and 24-bit – I've always found that 24-bit downloads from Coro take rather a long time but the extra quality is worth waiting and paying extra for.

Twentieth Century Voices: 2
Wolfgang Amadeus MOZART Arias (die Zauberflöte, Don Giovanni, Die Entführung aus dem  Serail, Così fan tutte)
Aksel Schiøtz (tenor); Royal Orchestra Copenhagen/Egisto Tango [20:19] – rec. 1942. ADD/mono
Arias from Wolfgang Amadeus MOZART Die Entführung aus dem Serail; Friedrich von FLOTOW Martha; Johann STRAUSS II Eine Nacht in Venedig; Albert LORTZING Zar und Zimmermann
Fritz Wunderlich (tenor), Gottlob Frick (bass), Lisa Otto (soprano); Choir of Deutsche Oper Berlin; Berlin Symphony Orchestra/Berislav Klobucar, Fried Walter [25:20] – rec. 1959, 1960. ADD/stereo
Arias from Ruggiero LEONCAVALLO I Pagliacci; Giuseppe VERDI Rigoletto Act I, II and IV; Giacomo PUCCINI Tosca, Gaetano DONIZETTI L'Elisir d'Amore, Amilcare PONCHIELLI La Gioconda
Mario Lanza (tenor); RCA Orchestra/Constantine Callinicos, Ray Sinatra [22:49] – rec. 1950, 1952. ADD/mono
BEULAH 2PDR23 [68:25] – due shortly.  (See Qobuz, iTunes and Amazon UK) Stream from Spotify

I very much enjoyed this trip down memory lane, with two superb tenors, one in decent 1942 78 sound, the other in good stereo from 1959 and 1960, and one who at his best was very good but developed a negative reputation for those times when, at less than that best, he just made a loud noise.  Most of all I enjoyed Fritz Wunderlich, making the two arias from Flotow sound just the right degree sentimental, and very well supported by Gottlob Frick.  It's not usually my sort of opera but I find myself wishing that Beulah had given us the whole contents of CSD1511, excerpts from Martha, from which it's taken.  While admiring the sheer power of Mario Lanza's voice, on the other hand, I can't exonerate his singing here from the charge of sounding too loud much of the time.



---
| | |
| --- | --- |
| | |
Donate and keep us afloat
New Releases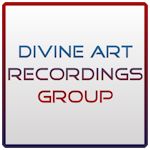 Click to see New Releases
Get 10% off using code musicweb10
All Divine Art reviews
Recordings of the Month
June 2022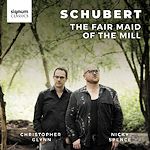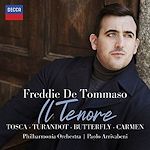 May2022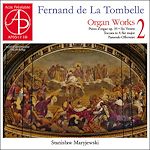 ?