paid for
advertisements

<!- Forgotten to FEb 2023-->
FOGHORN Classics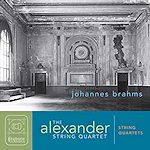 Brahms String Quartets

All Foghorn Reviews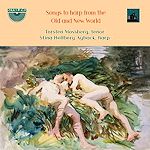 Songs to Harp from
the Old and New World

all Nimbus reviews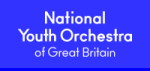 Follow us on Twitter
Editorial Board
MusicWeb International
Founding Editor
Rob Barnett
Editor in Chief
John Quinn
Contributing Editor
Ralph Moore
Webmaster
David Barker
Postmaster
Jonathan Woolf
MusicWeb Founder
Len Mullenger
Klassic Haus Restorations - A very personal survey
by Rob Barnett

I only heard about the work of Curt Timmons' Klassic Haus Restorations label by chance through a knowledgeable friend, John Whitmore. I was intrigued by the energy and breadth of its reissue activities. The vagaries of differing national and international IPR law can project this adventurous cottage industry and that of other comparable sites in an uncertain light. That said, the discs I have heard have reopened doors on LP and even audio-cassette experiences I had thought irremediably lost. KHR sources include long deleted rare LPs and the now 30-40+ year old commercial reel-to-reel tapes that had a heyday in the USA that they never enjoyed in the UK. There is a sense of a community of enthusiasts too. This is reflected in the fact that Mr Timmons is open to suggestions about material to reissue.

Let's take a whistle-stop tour through the discs I have heard. Experiences have varied but many of these proved revelatory, in some cases nostalgic or at the very least pleasurable … and now in no particular order ...

KHCD-2011-093 (STEREO) - STRAVINSKY: The Rite of Spring - USSR Symphony Orchestra/Yevgeny Svetlanov; SCHUBERT: Symphony No. 8 in b minor, D. 759 "Unfinished; WEBER: Oberon Overture; BRAHMS: Tragic Overture, Op. 81 - USSR Symphony Orchestra/Paul Kletzki

Svetlanov's Rite is a sturdy item with deeply impressive and heavy-booted thudding impact. The Schubert Unfinished from the USSRSO conducted by a tourist Paul Kletzki is quietly tense and emphatic. After this comes a steady-as-she-goes unexceptionable Oberon but we end with a grim-jawed Tragic Overture - a favourite piece of mine. These are all analogues from the 1960s.

KHCD-2011-041 (STEREO) - TCHAIKOVSKY: Symphony No. 5 in e minor, Op. 64 - Concertgebouw Orchestra of Amsterdam/Wolfgang Sawallisch; RACHMANINOFF: Three Russian Folk Songs, Op. 41; Spring - Cantata, Op. 20 - John Shaw, bass-baritone; Cathedral Choir of St. Ambrose; New Philharmonia Orchestra/Igor Buketoff

This happens to have been Klassic Haus's 100th disc. I was drawn to it not by the Tchaikovsky but by the Rachmaninov. How right and wrong could I be? I was about to discover. Taken from an RCA LP (SB6763) which I remember buying secondhand on Whiteladies Road, Bristol as a student the main draw was the Rachmaninov. The Russian Folk Songs are glorious done and transferred with Powder and Paint song superbly shaped. I marvelled at their clean audio qualities and the music itself is rich in cross-references to the symphonies. The Spring cantata recalls the more poetic episodes in The Bells. The recordings were made by the highly revered Bob Auger – you can also hear his work with the Nielsen Unicorn Schmidt symphony cycle reissued on wonderful Alto. Sawallisch is great in Schumann but I had no high expectations of his Tchaikovsky 5. This is in fact superlative. It's simply outstanding – a possessed performance with an elite orchestra caught in full cry. All the instrumental solos are splendid and notable throughout is the bassoon principal. This recording is a real sleeper. Hearing this in the car driving back from Llandudno to Widnes the finale came as a powerful exclamation. It's a very special performance to be placed alongside but different from the feral-vertiginous Mravinsky/Leningrad Phil (DG).

KHCD-2010-022 - (STEREO Reel Tape Masters) BRAHMS: Symphony No. 3 in F, Op. 90; Symphony No. 4 in e minor, Op. 98 - William Steinberg/Pittsburgh Symphony Orchestra

These Brahms symphonies were recorded in 1962 (No. 3) and 1964 (No. 4). Klassic haus tell us that the Third symphony is from an original Grand Award/Command Classics reel-to-reel tape; the Fourth comes from an Ampex/Command tape master. Remarkably the tape of the Fourth was new-in-the-box and had never been played until Mr Timmons made the mastering. These are powerhouse sturdy versions evincing the steady dramatic qualities to be associated with the foundries and furnaces of steel town. The sound is more than promising.

KHCD-2010-023 - (STEREO) - RACHMANINOFF: Piano Concerto No. 1 in f# minor, Op. 1; Piano Concerto No. 4 in g minor, Op. 40 - Leonard Pennario, pianist -André Previn/Royal Philharmonic

This was one of the disappointments. Pennario's piano is very forwardly placed. There's no doubting the excitement and majesty that he and Previn engender but those strings are razor shrill and can set the teeth on edge. Intriguing but not in the same class as the later Previn Ashkenazy outing then lying a decade or so in the future.

KHCD-2011-056-2CD (STEREO) - TCHAIKOVSKY: The Three Piano Concerti - Gary Graffman, pianist - Concerto No. 1 in B-flat minor, Op. 23 - Cleveland Orchestra/George Szell; Concerto No. 2 in G, Op. 44 - Concerto No. 3 in E-flat, Op. 75 - Philadelphia Orchestra/Eugene Ormandy

Graffman's and Ormandy's and Szell's Tchaikovsky can be heard here in no-holds-barred virile upfront muscular readings. We are talking CBS sound from the 1960s so it's close and can get under your collar but it's very exciting indeed. We are told that these two CDs - offered at a special price - have been transferred from near-mint Columbia late pressing LPs; I can well believe it. Buckle your seatbelts.

KHCD-2012-019 (STEREO) - HAVERGAL BRIAN: Symphony No. 22 "Symphonia Brevis"; Psalm 23 (Paul Taylor, tenor; Brighton Festival Chorus) - Leicestershire Schools Symphony Orchestra/Lazlo Heltay; English Suite No. 5 "Rustic Scenes" - Leicestershire Schools Symphony Orchestra/Eric Pinkett

KHCD-2012-018 (STEREO) - HAVERGAL BRIAN: Symphony No. 10 (conducted by James Loughran); Symphony No. 21 (conducted by Eric Pinkett) - Leicestershire Schools Symphony Orchestra

KHCD-2012-019 reproduces the contents of a mid-price LP issued by CBS (UK) in 1974. It dates from the early renaissance of interest in Brian's music when audacious youth orchestras were in the vanguard. The "Symphonia brevis" is a doughty work in two brief but mood-epic movements. It has a bitter heroism that I find irresistible and its brevity somehow helps the listener come to terms with a symphony from a period in which his symphonies can be obdurate. Just listening to the secure toned and clean sounding playing and recording is most impressive. I say this of both the more intimate moments - as at 4:58 - as well as in the grand and gaunt paragraphs - as at 7:19. The Psalm 23 survived from his earliest pre WW1 years. It's more sturdy Stanford than Brian the revolutionary. The rustic Suite is surprisingly tuneful, especially for Brian, lightweight yet memorable. How strange that these recordings were never reissued by CBS-Sony.

KHCD-2012-018 is taken from a 1973 LP in which the LSSO were once again the featured orchestra. This was issued by Unicorn who later reissued it once on a Souvenir series CD. While the Symphony 21 sprawls by comparison with the remarkable 22 on KHCD-2012-019 it is full of imaginative incidents even if finding continuity in the connecting tissue places a strain on the listener. No such reservations about Symphony 10. The performances are capable and the sound good.

KHCD-2012-037 (STEREO) - ENESCU: Symphony No. 1 in E-flat, Op. 13; Roumanian Rhapsody No. 2 in D, Op. 11 No. 2 - Moscow Radio Symphony Orchestra/Gennady Rozhdestvensky

I am delighted that Klassic Haus found a presentable Melodiya LP from which to craft this CD. If you have any interest in Enescu then you must have this disc. None of the modern recordings - not even Rozhdestvensky's symphony cycle on Chandos - has the voluptuous eruptive power of this performance and recording. The orchestra play as if possessed. The symphony in the right hands - and it is the right hands here - is a heroically voluptuous celebration of indefatigable youth. It does have its overly relaxed moments but in full flight in the first movement it is exhilaration personified. One of Klassic Haus's signal triumphs.

KHCD-2012-041 (STEREO) - RIMSKY-KORSAKOV: Scheherazade - USSR Symphony Orchestra/Yevgeny Svetlanov

Svetlanov is one of the greats. For me he is up there with those conductors - often disdained for one reason or another - who rarely have any truck with the routine or the faceless. They can be controversial but they are not dullards. This is from a late 1960s LP which while never laying claims to the sort of sophisticated sound you can hear in Stokowski's later recordings lays the colours on with a palette knife thick, deep, exciting and vivid. A shade lurid perhaps but what a performance even if the treble can be ragingly intimidating.

KHCD-2012-049 (STEREO) - GLAZUNOV: The Seasons (Complete Ballet) - USSR Symphony Orchestra/Boris Khaikin; Liadov: Eight Russian Folk-Songs for Orchestra, Op. 58 - USSR Symphony Orchestra/Yevgeny Svetlanov

Khaikin is little heard of these days, more's the shame. I learnt Glazunov's The Seasons from his Melodiya recording which seemed to be BBC Radio 3's LP of choice in the early 1970s often during the morning music programme before 0900 each weekday. While there is no doubt that later versions (Svetlanov's with an English orchestra on EMI) have better sound none that I know of have the electricity, heady poetry and sweeping abandon of this reading. The sound can be a trial to those already attuned to the best the digital audio engineers can now offer but as a performance this is without equal. Irresistible. Svetlanov's Liadov is an enticing makeweight. I do hope that KH will turn its attention to the generation of Soviet Glazunov recordings that emerged on vinyl in the 1960s and 1970s (often on HMV-Melodiya) from Khaikin, Ivanov, Rakhlin, Svetlanov, Gauk, Anosov, Fedoseyev and Rozhdestvensky none of them, at that time, offering a complete cycle.

KHCD-ST003 (MONO) - RODGERS: Victory At Sea - Symphonic Suite - First Recording (1954) - Members of the NBC Symphony/Robert Russell Bennett

This brings it all back. In the 1960s BBC showed (inevitably in 405-line black and white) NBC's 1952 26 half-hour episode television documentary "Victory at Sea". I doted on it and the title music lodged deep in my memory. KH tell us that this 1954 mono recording was the first taping of the nine-movement symphonic suite and was recorded at Rockefeller Center Theater with members of the NBC Symphony. The sound is vivid and the tracks that feature glimmering sea music are excellent. There's a touch of distortion at high volume but it's mostly very enjoyable. Naturally some of the music is by today's lights OTT. It's a case of Sousa 'and then some' in the various marches.

KHCD-2011-079-2CD (STEREO) - Rózsa conducts RÓZSA - CD1: Overture to a Symphony Concert, Op. 26/a; Three Hungarian Sketches, Op. 14; Notturno Ungherese, Op. 26; Theme, Variations and Finale, Op. 13; CD2: Concerto for String Orchestra, Op. 17; Kaleidoscope, Op. 19a (Six Short Pieces for Small Orchestra); Variations on a Hungarian Peasant Song, for violin and orchestra, Op. 4 (with Denes Zsigmondy, violin) - RCA Italiana Orchestra/Vienna State Opera Orchestra/Miklos Rózsa

An archivally valuable double drawn from two disparate LPs of yesteryear - one (RCA) from the 1960s and the other (Westminster) from the 1950s. The promotion of Rozsa's concert music was funded by his film scores - these historical recordings likewise. Although recognized primarily as a film composer, Rózsa wrote substantial concert works including concertos that transcend their celebrity associations. There's even an early Symphony. The RCA LP crossed my horizon only in 1977 when it was reissued as part of RCA UK's Silver Jubilee Gold Label series: GL25010. The sound and performance values are pretty fierce - enthusiastic doesn't do it justice. Angry intensity is closer to the mark. CD2 sets out in kindly, agreeable and more transparent sound although the Concerto for Strings is also pretty angst-ridden. Tracking is generous throughout CD1 but less so with CD2. While the Concerto for Strings is in three tracks - one per movement - it's a minor pity that the gorgeous Kaleidoscope and Variations on a Hungarian Peasant Song are each in one track. Appealing and indispensable to off-road film music buffs and anyone with a taste for tuneful 20th century music with an Eastern European accent.

Some typos for tidying up in future editions. It's Miklós (not Miklos) Rózsa. It's Notturno Ungherese not 'Notturna Ungherese'. The last movement of the Concerto for Strings is Allegro Giusto not 'Allegro Guisto'.

KHCD-2011-068 (MONO) - Alexander Young Vocal Recital - QUILTER: Song-Cycle: To Julia; Seven Elizabethan Lyrics; Three Songs by P. B. Shelley - Gordon Watson, piano; Constant LAMBERT: Eight Songs by Li-Po - Argo Chamber Ensemble conducted by Charles Groves; WORDSWORTH: Three Wordsworth Songs, Op. 45; Four Lyrics, Op. 17 - Allegri String Quartet

KHCD-2011-048 (MONO) - Ralph VAUGHAN WILLIAMS: On Wenlock Edge - Alexander Young, tenor; Gordon Watson, piano; The Sebastian String Quartet - Seven Songs from "Pilgrims Progress" - John Cameron, baritone; Patricia Bartlett, soprano; Iris Kell, soprano; Gordon Watson, piano

KHCD-2011-049 (MONO) - Peter WARLOCK: The Curlew - Alexander Young, tenor; Gordon Watson, piano; Lionel Solomon, flute; Peter Graeme, English horn; The Sebastian String Quartet - Twelve Songs - Alexander Young, tenor

The very English tenor Alexander Young (1920-2000) is the common thread linking these three CDs from sessions that tilled the 1950s fields of monophonic LPs. From the generation before Ian Partridge and James Griffett, who each essayed similar repertoire, Young is of the same school and is represented here by exclusively English music.

The Argo recording on KHCD-2011-068 is tolerable but technically far from perfect with both piano and voice recessed and the treble respectable but with a dulled edge. This especially true of the Quilter songs. Things improve for the Lambert Li-Po and Wordsworth cycles; the former conducted by the young Charles Groves. Young characterises these vividly and puts the tendency to wan colouration, found in the Quilter songs, behind him. These Chinese songs are very entertaining: try The Intruder (tr.25). They represent a strong 'exotic' thread in British music: Bliss, Bantock, Redman and Blyton. The more soberly shaded Wordsworth songs are also moving. Good to be reminded of Eli Goren's artistry as leader of the Allegri Quartet. He was also Leader of the BBCSO for many years.

The Warlock CD KHCD-2011-049 includes an excellently atmospheric Curlew in which Young stands as a successor to the 78s of René Soames rather than those of John Armstrong. There is some close-up distortion presumably due to the age and use of original LP stock on occasions. This is especially when Young reaches for intensity but the defect is small beer. The twelve Warlock songs with piano are more vividly recorded than the Quilter group. As throughout these three discs Gordon Watson is a doughty, collaborative and imaginative accompanist.

KHCD-2011-048 is a Vaughan Williams disc with a very fine On Wenlock Edge. In interpretative terms this is on a par with its more modern stereo and digital successors. John Cameron is the principal singer in the seven songs from Pilgrim's Progress. At the time these extracts were all that was available on disc; the full opera was not recorded until 1972 and RVW centenary year. Cameron is rather four-square and Stanfordian in Pilgrim's Song and is less than alluring in The Song of Vanity Fair. He is much better in Pilgrim's Song. Cameron in 1953 was the tenor in the classic first Boult recording of A Sea Symphony.

No words are reproduced for any of these three discs although Young's enunciation is so good they are not really needed. All credit to Argo and the artists for in the case of Quilter recording four whole sets/cycles rather than cherry-picking.

Excellent decisions have been taken by KH to track each song even within cycles. This makes exploration a joy.

The LPs from which these recordings have been derived were all made available to KH by Walter Wells whose name I fondly recall from the early 1980s when he exchanged audio cassettes of unusual classical music with me.

I wonder if Iris Kell was related to the great clarinetist Reginald Kell.

Apart from the Wordsworth these historical landmarks are not otherwise available on CD.

KHCD-2011-071 (STEREO) - Healy WILLAN: Symphony No. 2 in c minor (1948) - Toronto Symphony Orchestra/Karel Ancerl; HOLST: Japanese Suite - London Symphony Orchestra/Sir Adrian Boult; BLISS: Mêlée Fantasque - London Symphony Orchestra/Sir Arthur Bliss; WALTON Music for Children - London Philharmonic Orchestra/Sir William Walton

Given that the Holst, Bliss and Walton items are now available on Lyrita Recorded Edition originals I'll refrain from comment about them. The wonderful Willan symphony is another matter altogether. This is a seriously sumptuous and heroic symphony dating from 1948. It is from the same school as the Walford Davies and Elgar symphonies of the early years of the last century. Willan also wrote a Rachmaninov-style piano concerto which was recorded by CBC. There's also a hardly less impressive First Symphony. One can hope that this very fine Second Symphony recording will appear again coupled with the Willan piano concerto or his First Symphony. Willan made his life and career in Canada but was born in Balham, London. There's a lot more Willan to be enjoyed beyond the organ and choral music including the opera Deirdre and a large-scale Violin Sonata. The lad from Balham "done good" and this Symphony should be heard; there is, by the way, a later digital (deleted) recording on CBC in which Uri Mayer is the conductor. It receives a life-enhancing reading from Ancerl in his last years with the Toronto Symphony. Time for the Willan revival. In fact well past time.

KHCD-2011-099 (STEREO) - Americana - Leonard BERNSTEIN: Overture to "Candide"; Elie SIEGMEISTER: Western Suite; Morton GOULD: American Salute; Vaclav NELHYBEL: Etude Symphonique - Utah Symphony Orchestra /Maurice Abravanel; Ferde GROFÉ: Grand Canyon Suite - Morton Gould and His Orchestra

I am hoping to canter through more of Klassic Haus's revivals of 20th century Americana so this Abravanel/Gould alliance can serve as an entree. Abravanel was voluminously productive during his time with the Utah Symphony in the 1970s. He produced Mahler, Tchaikovsky and Sibelius cycles amongst much else. We hear little of it these days so this unusual collection is a welcome opportunity which can be pigeonholed with their Schuman 7/Rorem 3 coupling which has been reissued on CD by Vox. The Candide Overture is uproarious and showy if not quite up there with the world's crack virtuoso orchestras. It's the first time I've noticed the echoes of Chabrier's España. Siegmeister's mid-1940s five movement Western Suite is out of the same cowboy saloon as Rodeo and Billy The Kid, before Siegmeister found redemption in dodecaphonics. Gould's American Salute of 1943 is from the same colouring book — very much of its time. Nelhybel's Etude Symphonique is hewn from tougher angular material. It has neo-Baroque tendencies and a weakness for fugal patterns and a measure of Stravinskian desiccation. Gould's recording of Grofé's five movement Grand Canyon Suite is very nicely done and most vividly, naturally and resonantly recorded. In this company only the Nelhybel stands out as anything approaching challenging and even then in the foothills rather than the peaks. The Sunset movement is especially enjoyable.

KHCD-2011-086 (STEREO) - Maurice DURUFLÉ: Requiem, for Soloists, Chorus and Orchestra, Op. 9 - Hélène Bouvier, mezzo-soprano; Xavier Depraz, bass; Philippe Caillard Chorale; Stéphane Caillat Chorale; Marie-Madeleine Duruflé-Chevalier, organ; Lamoureux Orchestra - conducted by Maurice Duruflé; Francis POULENC - Mass in G (1937); Motet: Hodie Christus natus est; Motet: Quem vidistis pastores - The Festival Singers of Toronto conducted by Elmer Iseler

Duruflé's Requiem is a delight - unmoody and exalted writing with a consoling message of seraphic peace and glory. It can easily stand beside the Fauré Requiem and not blush in the company of the older work. It is totally loveable and despite the passage of the years raises a smile, quickens the pulse and moistens the eyes. It will appeal not only to lovers of the Fauré but also of the Gorecki Symphony of Sorrowful Songs and the devotional works by Rutter. What we hear courtesy of KH is the less commonly encountered version with orchestra rather than organ; a richer canvas well worth hearing. Quite apart from his gift for nicely balanced and touching choral textures Duruflé's way with slow-motion yet propulsive melodic ostinatos is fully borne out by this work. The present composer-conducted version dates from 1958 and was transferred from an Erato LP. Some years ago Warner Apex reissued this recording but as far as I can see that version is no longer current.

The disc is fleshed out with Poulenc's appealing 1937 Mass and two small motets from the famed Toronto Festival Singers conducted by Elmer Iseler. The gorgeous Poulenc items are closely and strongly recorded without quite the atmospheric mystery achieved by the Erato engineers for the Duruflé.

One thing which KH will, I am sure, pick up in future prints: It is the Philippe Caillard Chorale not the Phillipe Caillard Chorale.

KHCD-2012-009-2CD (STEREO) - BRUCKNER: Symphony in f minor (1863); Symphony No. 0 in d minor "Die Nullte" (1869) - USSR Ministry of Culture Symphony Orchestra/Gennady Rozhdestvensky

KH have made Bruckner something of a speciality as they also have with Havergal Brian and recordings made in 1970s by the Leicestershire Schools Symphony Orchestra. They have a page for each. These two un-numbered symphonies are recorded with simple strength and honesty and the results are direct-speaking and make for a very pleasing listening experience with some allowance for something of an 'edge' on the violins. The sound is clear as the proverbial bell - one of the finest examples of unaffected analogue. It's up there with Decca's work with the Suisse Romande and Horst Stein in En Saga. Of these two 'cinderella' works Die Nullte bears the most imposing evidence of the Bruckner sound. Delightful.

KHCD-BOP2CD (STEREO) - British Opera Rarities (extracts): Music by HOLST Sita (1900-06), Stanford Much Ado About Nothing (1901), DELIUS Irmelin - closing scene, NAYLOR The Angelus (1909), SMYTH The Boatswain's Mate (1916), McCUNN Jeanie Deans, D'ERLANGER Tess (1906), CORDER Nordisa (1887), BOUGHTON The Immortal Hour (closing scene), Goring THOMAS Esmeralda (1883), COWEN Pauline (1876) - various soloists; Orchestra of Opera Viva/Leslie Head

This two CD issue derives from a 2 LP Opera Viva gatefold that had the misfortune to appear and then disappear during the confusing yet exciting period of transition from vinyl to compact disc. These rarities are extracts of British operas of the era from the 1870s to the Great War. The fascination of this music - always expensive to revive - has been softened in only two cases. We have a complete Boughton Immortal Hour from Hyperion and a complete Delius Irmelin from a now long-gone BBC set. The Boughton is still available but the Irmelin has been deleted and is rarely to be found secondhand.

The music in this set is late-romantic in type. Sita is grand and there are quite a few pre-echoes of the mature Holst in these 23 minutes. The composer dismissed the work as good old Wagnerian bawling. It's better than that; in fact quite stimulating and fresh. Time for a complete production of Sita please - not to mention a first recording of the opera The Perfect Fool. The Cradle Song from McCunn's Jeanie Deans is sincere enough but did not register strongly with me. Naylor's opera The Angelus has some Puccinian moments and has more of a profile than the McCunn and Smyth. Similarly indebted to Puccini is the Angel Clare aria from D'Erlanger's Hardy opera Tess.

The Delius catches the composer in typically ecstatic mood and the two singers do justice to the heated writing. Boughton's Immortal Hour scene is nicely paced and sung. The slender orchestral tissue is well put across. Stanford's Much Ado is witty and stands in this mood as an ancestor of RVW's Sir John in Love. The pleasant Goring Thomas Esmeralda, the Cowen sextet from Pauline and Minna's Song from Frederick Corder's Nordissa represent British opera during its infatuation with bel canto and sentimentality.

The orchestra gives a reasonable to good account of itself although the intricate violin writing seems strained in the Cowen and there is a sparse scatter of creaky moments. These recordings are taken from a 1983 concert with audience and there are a few (very few) coughs. There are no texts supplied. Fascinating stuff.

KHCD-2010-009 (STEREO) - HANSON: Symphony No. 2 Romantic - Charles Gerhardt/National Philharmonic; MACDOWELL: Piano Concerto No. 2 - Earl Wild/Massimo Freccia/National Philharmonic

This is classic material from 1967 in which that elite recording orchestra (National Philharmonic) 'fixed' by Sidney Sax is centre-stage as captured by Decca's Kenneth Wilkinson in two London venues. Earl Wild gives us the entertaining Macdowell - a sort of progeny of the Grieg Concerto. Wild is as much a seal of brilliance and passion as he is in the same era's classic recordings of the four Rachmaninov piano concertos with Horenstein and the RPO. This reading of the Macdowell Concerto is a fairly rare visitor whereas the Hanson was issued on RCA Gold Seal LP circa 1977 with various pieces of Griffes. On CD the Hanson appeared on Chesky circa 1997. It was a pioneering event and while the composer had recorded the work for Mercury this reflects the welcoming spirit of the times. It's a simply stunning and very special Hanson Romantic Symphony which catches the work in brooding tension and magnificent heroic embrace. Listen to those rolling and roaring French Horns (I and III) and the stabbing massed violins in the Kingsway Hall. Gerhardt knew so well how to form Hanson's sentences and paragraphs. Such a shame he did not return to the other Hanson symphonies.

End-Paper

Klassic Haus has much more in its web-pages to provoke and enthuse. Certainly worth a visit. I am hoping to offer a second conspectus of the site's offerings.


---
| | |
| --- | --- |
| | |
Donate and keep us afloat
New Releases


<!- cpo end March 2023 --> all cpo reviews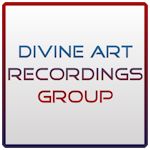 Click to see New Releases
Get 10% off using code musicweb10
All Divine Art reviews
<! apr 12 months Nov 22 - Oct 23 -->