paid for
advertisements

---
100th birthday of Mieczyslaw Weinberg on December 8, 2019.
Renate Eggbrecht has recorded all 3 violin Sonatas
All Troubadisc reviews
FOGHORN Classics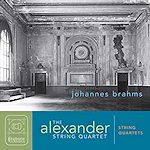 Brahms String Quartets

All Foghorn Reviews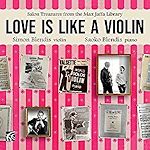 Salon Treasures from the Max Jaffa Library


Follow us on Twitter
Editorial Board
MusicWeb International
Founding Editor
Rob Barnett
Editor in Chief
John Quinn
Contributing Editor
Ralph Moore
Seen & Heard
Editor Emeritus
Bill Kenny
MusicWeb Webmaster
David Barker
Postmaster
Jonathan Woolf
MusicWeb Founder
Len Mullenger
Discs for review may be sent to:
Jonathan Woolf
76 Lushes Road
Loughton
Essex IG10 3QB
United Kingdom

jonathan_woolf@yahoo.co.uk
---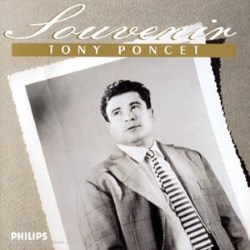 Support us financially by purchasing this from

Souvenir
Tony Poncet (tenor)
Unidentified orchestras/Jésus Etcheverry; Robert Wagner; Marcel Couraud
rec. 1958-66
All items sung in French except 'La danza'
PHILIPS POLYGRAM PRESTO 438 883-2 [72:40+70:30]

This compilation from PolyGram France presents the best recordings by an important tenor who was for more than a decade very popular in France. His international career was compromised by his shortness of stature and limited by his experience of poor treatment outside French-speaking houses. For fuller biographical details, I recommend you to read Jan Neckers' article on Opera Nostalgia.

He might have been short, but Poncet was a multiply decorated war-hero with the voice of a Titan. As is so often the case with distinctive voices, its timbre does not carry universal appeal: it is large, baritonal and robust with a fast vibrato and a slightly "throttled" quality. Its sound often has more than a little in common with that of Richard Tucker. Poncet was certainly capable of singing delicately, as we may hear from his piano top B in the aria from "Les pêcheur de perles", but more often than not his style is very gung-ho and lacking in refinement. Thus he is not especially suited to Puccini and his Verdi can sound unidiomatic and even a bit clumsy. That said. the thrill of his plangent top C brings its compensations for that deficiency and although he belts the final top B flat of "Celeste Aida", he sings the aria as a whole while conveying a palpable sense of this being a real hymn to love, not a showpiece. What may sound to some ears like deliberate vulgarity is rendered the more puzzling by the fact that he joins an elite company of tenors including Giuseppe Di Stefano in his ability to demonstrate an impressive messa di voce on the top C of "Salut! demeure chaste et pure". His most celebrated and oft-performed role was the high-flying part of Arnold and a superb "Asile héréditaire" is the aria which brings this impressive double-CD collection to a close.

He was in many ways a true successor to a now-vanished French lirico-spinto tenor tradition that includes Thill, Vezzani, Luccioni, Micheletti and his contemporary Alain Vanzo. Although he had heroic tone aplenty, he lacked their elegance and as such excels in the beefier songs and arias including the deeply impassioned Neapolitan "Catari" and the excerpts from Reyer's "Sigurd" or Bizet's Don José.

If you are a voice-maven and have not encountered his voice before, I guarantee that you will be surprised and impressed, even if not everything he does is artistically advisable. The selection of items in this album ranges from standard war-horses to more recherché arias from rarely performed operettas.

No details of recording locations or orchestras or texts are provided and the affectionate, admiring notes are in French only.

Ralph Moore

Previous review: Paul Steinson

Contents
CD 1: Capua; Schubert; Drigo; Leoncavallo; Bernard; Cardillo; Toselli; Rossini; Lehár; Bazin; Planquette; O. Strauss; Boieldieu; Meyerbeer; Halévy; Offenbach; Gounod
CD 2: Bizet; Gounod; Massenet; Lalo; Reyer; Donizetti; Verdi; Puccini; Leoncavallo; Mascagni; Rossini.



---
| | |
| --- | --- |
| | |
Donate and keep us afloat
New Releases
<!- Bridge end Sept 2022 -->


<!- cpo end Sept 2022 --> all cpo reviews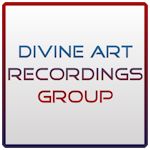 Click to see New Releases
Get 10% off using code musicweb10
All Divine Art reviews
Recordings of the Month
July 2022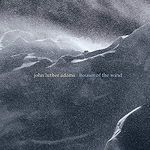 John Luther Adams
Houses of the Wind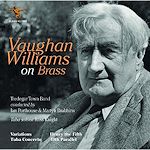 June 2022