paid for
advertisements


Chopin Edition 17CDs
now available separately
£11 post-free anywhere

---
TROUBADISC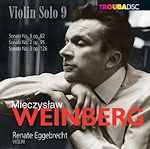 100th birthday of Mieczyslaw Weinberg on December 8, 2019.
Renate Eggbrecht has recorded all 3 violin Sonatas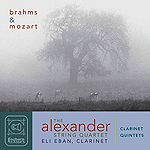 Mozart Brahms
Clarinet Quintets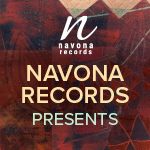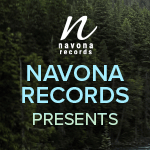 New Releases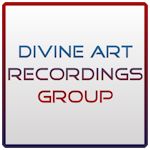 Click to see New Releases
Get 10% off using code musicweb10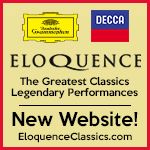 Special offer 50% off
15CDs £83 incl. postage


Follow us on Twitter
Editorial Board
MusicWeb International
Founding Editor
Rob Barnett
Editor in Chief
John Quinn
Seen & Heard
Editor Emeritus
Bill Kenny
MusicWeb Webmaster
David Barker
Postmaster
Jonathan Woolf
MusicWeb Founder
Len Mullenger
---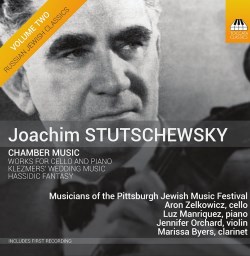 Support us financially by purchasing
this through MusicWeb
for £10.50 postage paid world-wide.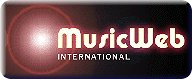 Joachim STUTSCHEWSKY (1891-1982)
Agada (Legend) (1952) [6:20]
Freilachs: Improvisation (1934) [3:27]
Kinah (Lament) (1933) [4:39]
Klezmers' Wedding Music (1955)* [16:37]
Hassidic Suite (1946) [9:18]
Kaddish (1957) [4:44]
Jolly Dance (1957) [1:24]
Shir Yeudi (Jewish Song) (1937) [3:10]
Hassidic Fantasy (1954) [18:23]
Six Israeli Melodies Nos 1 & 6 (arr. Stutschewsky) (1962)
*First commercial release on CD
Musicians of the Pittsburgh Jewish Music Festival (Aron Zelkowicz (cello); Luz Manriquez (piano); Jennifer Orchard (violin: Hassidic suite); Marissa Byers (clarinet: fantasy))
rec. March 2010, Levy Hall, Rodef Shalom Congregation, Pittsburgh, USA
TOCCATA CLASSICS TOCC0314 [73:11]

The irresistibly beguiling sounds of klezmer music dominate this first-ever CD devoted solely to the music of Jewish Ukrainian-Israeli composer, arranger, musicologist, concertising cellist and pedagogue, Joachim Stutschewsky. At one time the word 'klezmer' had a pejorative undertone meaning a lowly musician; think Fiddler on the Roof. Nowadays it has come to represent a valuable example of Jewish Folk culture that many groups around the world have done sterling service helping to preserve and popularise.

The essence which makes the music so irresistible, so beguiling, is its heartrending nature when representing the sadness and fear felt by generations of Jews who for centuries were persecuted throughout Europe. On the other hand because no people can survive forever looking inward and feeling sorry for themselves there is the opposite nature which klezmer can turn on becoming suddenly exceptionally joyful. In this latter guise it has accompanied countless wedding celebrations down the years. The fascinating thing about folk music is that it is so often a distillation of many and varied influences. In klezmer one can discern influences from Spain, North Africa and the Middle East as well as Bulgarian, Romanian and Russian rhythms. Given that music is so often found to be cross-pollinating, its influence is equally apparent in the music of those countries. What a shame that peoples cannot take a leaf out of that book and learn to live alongside each other as harmoniously as does their music.

The opening piece, Agada is, as Racheli Galay and Aron Zelkowicz's excellent and copious notes explain, a mini tone-poem that describes the tragically short life of a well known cantor Yoel David Loewenstein (1816-50). He agonised over whether to remain a cantor in the synagogue or fulfil his obvious promise on the operatic stage. This rhapsodic nature of this piece is at once powerful and tragic but so beautifully stated it is a joy to hear. This emotional duality permeates all Stutschewky's music in which joy and sadness are musical bedfellows. It is the struggle of these two sets of emotions that makes for its power and glory. Freilachs is a dance improvisation of a well known song sung at the time of Hannukah, a Jewish holiday commemorating the rededication of the Holy Temple (the Second Temple). It is a joyful and charming little tune. Kinah (Lament) is another heart-aching tune which the cello is so able to evoke.

Klezmers' Wedding Music is, as described in the notes, really a suite for piano trio. Although it describes a joyous and festive occasion the five minute introduction is sombre to say the least. It emphasises the uncertain future of the bride-to-be as she embarks on married life, leaving the world she knows to face one she doesn't. This then gives way to the celebratory aspect though even in this mood there is a mournful undertone as if to remind us that life is never all plain sailing. A lullaby follows and eventually the piece finishes in a flourish with a fiery freilach, the lively dance that we all expect at such an occasion.

Hassidic Suite is in four parts and is for cello and piano. The beautiful opening section Bessarabic Hassidic Song deserves expansion but that is the case with so much of this composer's music; you just wish that the themes were developed into something larger scale. Some composers are naturally gifted when it comes to tune spinning and can 'afford' not to 'recycle' themes. Each of the other sections here are also equally lush with the last one, Dance containing Stutschewsky's most explicit use of the klezmer idiom. It makes a great case for the change of violin for cello.

The three shortish pieces that follow again demonstrate Stutschewsky's facility for weaving musical magic from the simplest material. Jolly Dance is a good example of how the cross-pollination of musical styles is alive and well in 'Jewish' music. Its origins lie in Romanian-Hungarian folk music but here it is given the Stutschewsky treatment which turns it into something refreshingly new and different.

In Hassidic Fantasy Stutschewsky, using the clarinet, another favourite Klezmer instrument, along with cello and piano, fuses the classical element with klezmer to produce a wonderfully balanced concoction. It fulfils its brief superbly with the clarinet's joyful and spirited 'klezmatic' approach, a delicious ingredient in a brilliant show that gives a new meaning to 'crossover'. However, the cello frequently punctures the clarinet's ebullience bringing it back to earth with its soulful element.

The final two pieces on the disc are taken from Stutschewsky's arrangement of Six Israeli Melodies. Although I would have greedily loved to hear them all I live in hope that they might appear on a further disc of Stutschewsky's music; Toccata please take note. I also found mention of an Israel Suite for Symphony Orchestra and Let's Play for string orchestra. I know these may not fall within the remit of Toccata as they tend to concentrate on piano repertoire. If only some record company sees this review and listens to the disc they would do a service to both composer and the listening public if they recorded those and anything else besides from this talented and endlessly melodic composer.

The performers on this disc are wonderfully suited to this repertoire and impart their obvious admiration and enjoyment of the music. This communicates to the listener making for a truly pleasurable and rewarding experience. Aron Zelkowicz is to be singled out for especial praise for masterminding the project and assembling such able colleagues to bring this music to life. Life is what is abundantly on show here in all its joyful as well as its sad and reflective moods. A great achievement all round.

Steve Arloff



---
| | |
| --- | --- |
| | |
Donate and keep us afloat
Recordings of the Month
October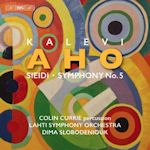 Aho Symphony 5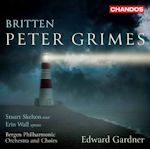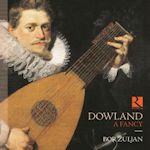 Dowland - A Fancy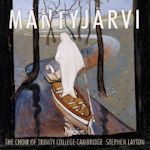 MÄNTYJÄRVI - Choral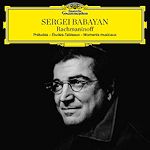 Rachmaninov_ Babayan
September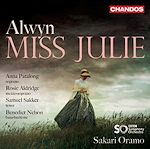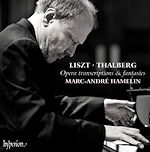 Opera transcriptions & fantasias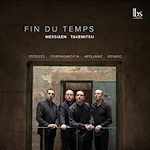 TAKEMITSU MESSIAEN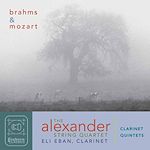 Mozart Brahms
Clarinet Quintets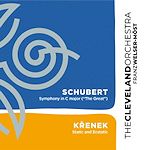 Schubert Symphony 9
August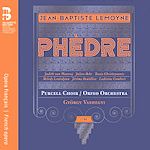 Jean-Baptiste LEMOYNE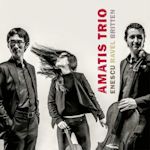 Enescu Ravel Britten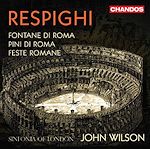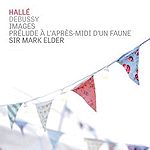 Debussy Images etc.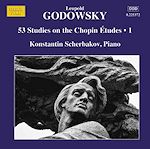 53 Studies on Chopin Études 1
Konstantin Scherbakov (piano)