paid for
advertisements

---
TROUBADISC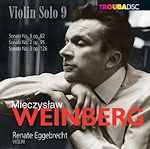 100th birthday of Mieczyslaw Weinberg on December 8, 2019.
Renate Eggbrecht has recorded all 3 violin Sonatas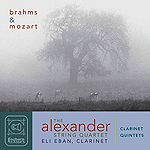 Mozart Brahms
Clarinet Quintets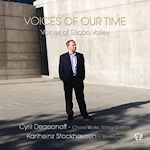 Deaconoff; Stockhausen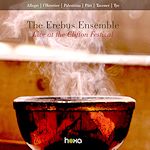 Live at the Clifton Festival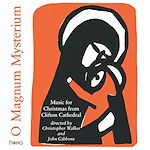 Choir at Clifton Cathedral
New Releases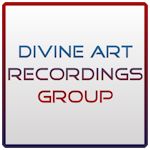 Click to see New Releases
Get 10% off using code musicweb10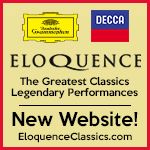 Special offer 50% off
15CDs £83 incl. postage


Follow us on Twitter
Editorial Board
MusicWeb International
Founding Editor
Rob Barnett
Editor in Chief
John Quinn
Seen & Heard
Editor Emeritus
Bill Kenny
MusicWeb Webmaster
David Barker
Postmaster
Jonathan Woolf
MusicWeb Founder
Len Mullenger
---
Support us financially by purchasing this from
Lennox BERKELEY (1903-1989)
Stabat Mater, Op. 28 (1947) [32.17]
Mass for Five Voices, Op. 64 (1964) [13.45]
Judica me, Op. 96, No. 1(1978) [7.19]
Michael BERKELEY (b. 1948)
Touch Light (2005) [7.35]
The Marian Consort
Berkeley Ensemble/David Wordsworth
Rory McCleery (countertenor: Opp. 64 & 96)
rec. 26-29 March 2016, Britten Studio, Snape Maltings, Aldeburgh, UK
Latin texts and English translations included
DELPHIAN DCD34180 [60.59]

Delphian Records has released a substantial number of high quality sacred choral works and this album of works from Lennox Berkeley and his son Michael Berkeley is one of its finest achievements.

Of the four sacred scores the feature work is Lennox's Stabat Mater composed in 1947 during an especially productive period in his life. Following the issue of this premiŤre recording the score has been proclaimed a masterpiece by some commentators which makes one wonder why it has been so infrequently performed.
Lennox wrote the Stabat Mater in response to a commission from Benjamin Britten who wanted a new work for the modest forces of his English Opera Group to take on its 1948 European tour with The Rape of Lucretia and Albert Herring. The premiere of the Stabat Mater took place in 1947 at the Zurich Tonhalle directed by the composer. Lennox was a convert Roman Catholic since 1929 and it comes as no surprise that this devoutly religious man wrote a significant body of devotional music. For this setting he looked to the consolation of the Stabat mater the thirteenth century hymn to the suffering of Mary at the crucifixion of Jesus Christ her son.

Cast in ten movements Lennox's original scoring for the Stabat mater, recorded here, is for six voices: two sopranos, alto, tenor, baritone, bass and a chamber ensemble of twelve players comprising of wind quintet, harp, percussion, string quartet and bass. There have been two expansions of Lennox's scoring. In 1978 son Michael prepared a version of his father's score by expanding the string quintet for string orchestra. Also Lennox's pupil Christopher Headington enlarged the score for full orchestra. In the present intimate setting Lennox's use of his soloists is varied and inspired with every movement gratifying in rendition and piety. David Wordsworth directs the Marian Consort and Berkeley Ensemble with understanding and refined control achieving a haunting performance of this magnificent work. I especially enjoyed the second movement O quam tristis et afflicta for two sopranos with Clare Lloyd Griffiths and ZoŽ Brookshaw expressing Mother Mary's anguish which is both striking and inspiringly reverential. In the third movement Quis est homo qui non fleret the baritone Jon Stainsby sings with a notable tenderness and in the fifth movement Eia, Mater, fons amůris Benedict Hymas' smooth tenor conveys a deep sense of mourning. Movement seven Fac me tecum pie flere is a real highlight with rapturous singing from countertenor Rory McCleery soaring to his high register appealing to join Mother Mary in her grieving.

Lennox's unaccompanied Latin Mass for Five Voices is a late work written in 1964. It was a commission by the then Archbishop John Carmel Heenan for the Roman Catholic Westminster Cathedral Choir for whom Michael and his brother Julian had served as choristers. A rather grave work in the writing of the Mass I certainly hear the influence of Poulenc such a distinguished composer of choral works for the Roman Catholic liturgy particularly his Mass in G major. Here the Marian Consort directed by Rory McCleery provides singing of sublime inspiration. Lennox's writing allows the listener to fully concentrate on the sacred text in a performance that overflows with tender compassion.

For unaccompanied choir the motet Judica me is an even later work from 1978 a commission from the Three Choirs Festival to mark Lennox's seventy-fifth birthday. Once again the influence of Poulenc is never far away. Another inspiring work sung by the Marian Consort with a striking blend of expression and reverence.

In 2005 Michael Berkeley wrote Touch Light for soprano, countertenor and string quintet which was commissioned for the 2005 Tetbury Music Festival to celebrate the marriage of Jonnie Wake and Katie Smith. Influenced by his admiration for the great masters Monteverdi, Purcell and Handel, here Michael sets his own words to a ground bass. In this decidedly captivating score soprano ZoŽ Brookshaw and countertenor Rory McCleery excel, their voices sounding in marvellous condition. Director David Wordsworth directs Brookshaw and McCleery and his string quintet with his customary sensitivity.

Recorded for Delphian at Snape Maltings, Aldeburgh the engineering team excel providing reasonably close, crystal clear sound that I found ideally balanced. The booklet contains a helpful and interesting essay by David Wordsworth and I am pleased to report that contained in the booklet are Lennox's Latin texts with English translations as is the English text to Michael's Touch Light which is written in the body of the essay.

Throughout these stunning performances from the Marian Consort the abiding memory is a clear sense of authenticity and elevated reverential expression which is a winning formula. Notable is the way that the individual character of the singers is not lost at the expense of pinpoint precision. The playing of the Berkeley Ensemble is hard to fault contributing greatly to the success of the performances. This album is definite contender for my 'Records of the Year' list.

Michael Cookson

Previous review: John Quinn (Recording of the Month)

Note: Lyrita is to release on 9th September 2016 a radio recording of Lennox Berkeley's Stabat Mater broadcast on 1st March 1965. Soloists: Mary Thomas, Barbara Elsy, Maureen Lehane, Nigel Rogers, Christopher Keyte and Michael Rippon with the members of the English Chamber Orchestra under Norman Del Mar. The album is to contain the 1968 premiŤre performance of Berkeley's Magnificat and also the cantata 'Batter my heart, three person'd God' (1962).


---
| | |
| --- | --- |
| | |
Donate and keep us afloat
Recordings of the Month
December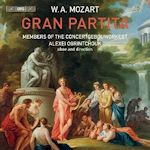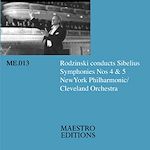 Rodzinski Sibelius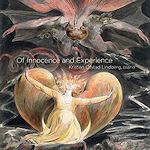 Of Innocence and Experience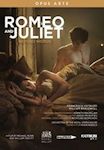 November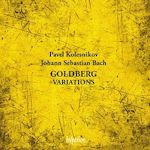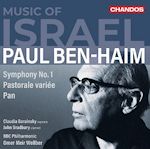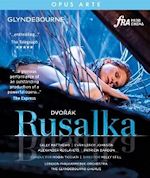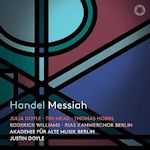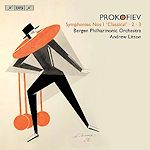 Symphonies 1, 2, 3
October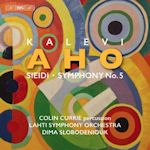 Aho Symphony 5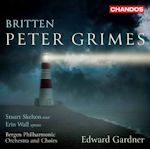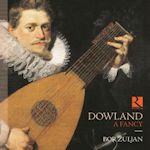 Dowland - A Fancy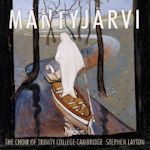 MÄNTYJÄRVI - Choral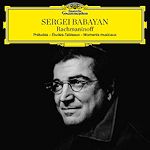 Rachmaninov_ Babayan