paid for
advertisements


Chopin Edition 17CDs
now available separately
£11 post-free anywhere

---
TROUBADISC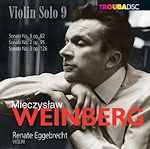 100th birthday of Mieczyslaw Weinberg on December 8, 2019.
Renate Eggbrecht has recorded all 3 violin Sonatas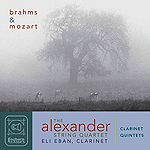 Mozart Brahms
Clarinet Quintets
New Releases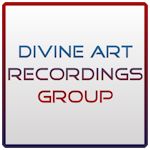 Click to see New Releases
Get 10% off using code musicweb10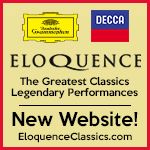 Special offer 50% off
15CDs £83 incl. postage


Follow us on Twitter
Editorial Board
MusicWeb International
Founding Editor
Rob Barnett
Editor in Chief
John Quinn
Seen & Heard
Editor Emeritus
Bill Kenny
MusicWeb Webmaster
David Barker
Postmaster
Jonathan Woolf
MusicWeb Founder
Len Mullenger
---
Support us financially by purchasing
this through MusicWeb
for £9 postage paid world-wide.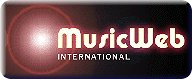 The Memory Lingers On - The Songs of Irving Berlin
His 55 Finest 1911-1954
RETROSPECTIVE RTS4287 [79:26 + 79:40]

Irving Berlin was born in Russia in 1888 and brought to the United States at the age of five. Growing up in a poor family in New York City, he discovered his musical talents early in life by singing on the streets. He never learned to read music, but he did manage to teach himself to play the piano: but only on the black keys. Berlin played everything in F sharp, and eventually had two special pianos built with transposing levers to change keys. He also employed a musical copyist to transcribe his works from the keyboard to paper. Despite these difficulties, Irving Berlin became one of the most successful songwriters of the last century, composing over 1500 songs for various shows, stage and screen productions. Of the top American songwriters of the period, only Irving Berlin and Cole Porter wrote both their lyrics and music.

This 2 CD set is another fine production in the Retrospective series. Disc One includes tunes from early in Berlin's career (1911-1935). The earliest number, written in 1911 is Alexander's Ragtime Band. This song was Berlin's first big hit, and has been called the first American pop music song. The jazzy version here features Bessie Smith on vocals, with Joe Smith on cornet and Coleman Hawkins on clarinet, taken from her 1927 recording on Columbia Records. Whispering Jack Smith performs two of Berlin's classics: Blue Skies, from the 1926 musical Betsy, and The Song Is Ended But The Melody Lingers On, from the 1927 musical Will-O'-The- Whispers. Whispering Jack was a popular singer/pianist who got his nick-name from his distinctive singing style, a very soft and easy baritone that would occasionally lapse into normal speech while singing. It was rumored that Jack obtained his unique voice after inhaling chlorine gas in the trenches. Connee Boswell also performs two numbers on Disc One: a 1938 Decca recording of the 1925 hit song You Forgot To Remember, accompanied by Harry Sosnik & his Orchestra, and a much later 1956 Victor recording of the 1932 classic tune Say It Isn't So, with fine accompaniment by Jimmy Lytell on clarinet & The Original Memphis Five, including trombonist Miff Mole and Billy Butterfield on trumpet.

Disc Two has 28 songs that Berlin composed between 1935 and 1954 that appeared in films and musicals. Bing Crosby performs Be Careful, It's My Heart and White Christmas, with John Scott Trotter & his Orchestra. Both numbers were recorded for the Decca label in Los Angeles in 1942 and appeared in the film Holiday Inn. From the 1946 musical Annie, Get Your Gun, Bing Crosby and Dick Haymes team up with the Andrews Sisters and Vic Schoen and his Orchestra to produce a rousing salute to entertainment with Ethel Merman's showpiece number, There's No Business Like Show Business. One of my favorite singers, Jo Stafford, sings You Keep Coming Back Like A Song from the film Blue Skies, in a wonderful arrangement with Paul Weston & his Orchestra, recorded on the Capital label in Los Angeles in 1946. Eight songs on Disc Two feature Fred Astaire, including the duet A Couple Of Swells with Judy Garland from the 1948 movie Easter Parade. Irving Berlin even appeared in one of his own productions, singing This Is The Army, Mr. Jones, taken from an HMV recording in 1943 in London.

This is a great selection of Irving Berlin's songs, covering the most creative and productive years of his musical career. The sound quality is good to excellent.

Bruce McCollum

Contents
Disc One (1911-1935)
Alexander's Ragtime Band- Bessie Smith
When the Midnight Choo-Choo Leaves For Alabam'- Tommy Dorsey
When I Lost You- Frank Sinatra
Play a Simple Melody- Bing and Gary Crosby
A Pretty Girl Is Like a Melody- Kenny Baker
Say It With Music- Dick Haymes
What'll I Do?- Johnny Mathis
All Alone- Dinah Shore
You Forgot To Remember- Connee Boswell
Always- Layton and Johnstone
Blue Skies- Whispering Jack Smith
Russian Lullaby- Ella Fitzgerald
Shaking The Blues Away- Ruth Etting
The Sing Is Ended But The Melody Lingers On- Whispering Jack Smith
Marie- Tommy Dorsey
Waiting At The End Of The Road- Paul Whiteman with Bing Crosby
Puttin' On The Ritz- Harry Richman
Let Me Sing And I'm Happy- Al Jolson
Me!- Ruth Etting
Soft Lights And Sweet Music- Dick Haymes
Say It Isn't So- Connee Boswell
How Deep Is The Ocean?- Benny Goodman with Peggy Lee
Heat Wave- Ethyl Waters
Easter Parade- Bing Crosby
I Never Had A Chance- Greta Keller
No Strings- Fred Astaire
Isn't This A Lovely Day?- Fred Astaire

Disc Two (1935-1954)
Top Hat, White Toe and Tails- Fred Astaire
Cheek To Cheek- Fred Astaire
Let's Face The Music And Dance- Fred Astaire
I'm Putting All My Eggs In One Basket- Fred Astaire
Let Yourself Go- Fred Astaire
This Year's Kisses- Billie Holiday
I've Got My Love To Keep Me Warm- Dick Powell
Change Partners- Fred Astaire
God Bless America- Kate Smith
I Poured My Heart Into A Song- Steve Conway
It's A Lovely Day Tomorrow- Vera Lynn
This Is The Army, Mr. Jones- Irving Berlin
Be Careful, It's My Heart- Bing Crosby
White Christmas- Bing Crosby
Doin' What Comes Natur'lly- Dinah Shore
The Girl That I Marry- Frank Sinatra
There's No Business Like Show Business- Bing Crosby, Dick Haymes, Andrew Sisters
They Say It's Wonderful- Perry Como
I Got The Sun In The Morning- Doris Day
You Keep Me Coming Back Like A Song- Jo Stafford
A Fella With An Umbrella- Bing Crosby
Steppin' Out With My Baby- Fred Astaire
A Couple Of Swells- Judy Garland & Fred Astaire
Let's Take An Old-fashioned Walk- Doris Day & Frank Sinatra
Marrying For Love- Michael Holliday
It's A Lovely Day Today- Doris Day
You're Just In Love- Rosemary Clooney & Guy Mitchell
Sisters- The Beverly Sisters


---
| | |
| --- | --- |
| | |
Donate and keep us afloat
Recordings of the Month
October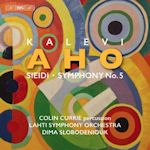 Aho Symphony 5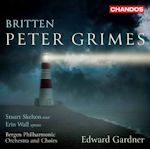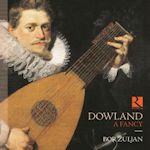 Dowland - A Fancy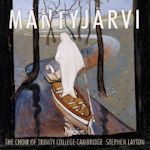 MÄNTYJÄRVI - Choral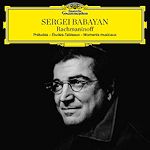 Rachmaninov_ Babayan
September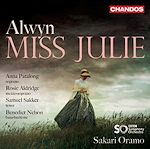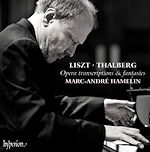 Opera transcriptions & fantasias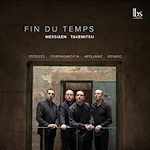 TAKEMITSU MESSIAEN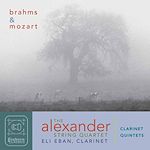 Mozart Brahms
Clarinet Quintets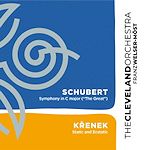 Schubert Symphony 9
August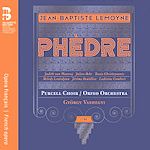 Jean-Baptiste LEMOYNE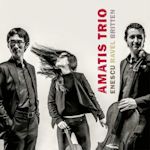 Enescu Ravel Britten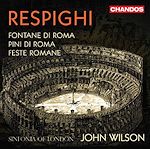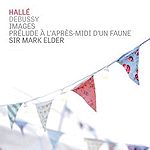 Debussy Images etc.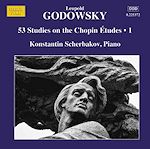 53 Studies on Chopin Études 1
Konstantin Scherbakov (piano)