paid for
advertisements

---
100th birthday of Mieczyslaw Weinberg on December 8, 2019.
Renate Eggbrecht has recorded all 3 violin Sonatas
FOGHORN Classics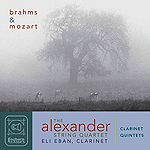 Mozart Brahms
Clarinet Quintets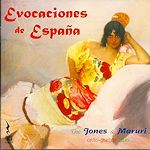 New Releases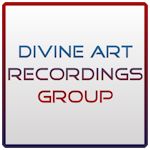 Click to see New Releases
Get 10% off using code musicweb10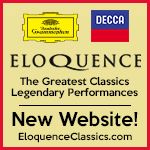 Follow us on Twitter
Editorial Board
MusicWeb International
Founding Editor
Rob Barnett
Editor in Chief
John Quinn
Seen & Heard
Editor Emeritus
Bill Kenny
MusicWeb Webmaster
David Barker
Postmaster
Jonathan Woolf
MusicWeb Founder
Len Mullenger
Discs for review may be sent to:
Jonathan Woolf
76 Lushes Road
Loughton
Essex IG10 3QB
United Kingdom
Ph. 020 8418 0616
jonathan_woolf@yahoo.co.uk
---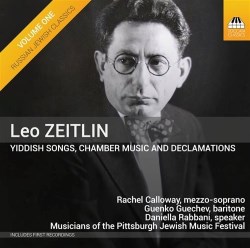 Support us financially by purchasing
this through MusicWeb
for £10.50 postage paid world-wide.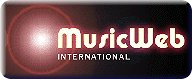 Russian Jewish Classics - Volume 1
Leo ZEITLIN (1884-1930)
Yiddish Songs, Chamber Music and Declamations
1. More (The Sea) [3:49]
2. Reb Nakhmons nign [3:45]
3. Tsien zikh khmares oyf, harts mayns [1:10]
4. Iber di hoyfn [6:15]
5. Benk ikh yo, benk ikh nit? [0:55]
6. Berceuse (A mayse) [6:06]
7. Zay, zeyde, mispalel far undz dayne kinder [2:20]
8. Eli Zion* [5:09]
9. Ad ono adoynoy [5:10]
10. Zog zhe, rebenyu [4:22]
Joachim STUTSCHEWSKY (1891-1980)
11. Eli, eli, lama asawthanu (1923) [3:05]
Leo ZEITLIN
12. Eyli, eyli [3:53]
13. Wiener Volkslied [3:43]
14. Six Yiddish Songs [14:15]
Rachel Calloway (mezzo) Guenko Guechev (speaker/baritone) Daniella Rabbani (speaker)
Musicians of the Pittsburgh Jewish Music Festival
Elizabeth Pridonoff, Luz Manriquez (piano)
Dennis O'Boyle, Laura Motchalov (violin)
Marylène Gingras-Roy, Isaias Zelkowicz (viola)
Aron Zelkowicz (cello)
rec. 6 and 8 June, 2010, Levy Hall, Rodef Shalom Congregation and Kresge Auditorium, Carnegie Mellon University, Pittsburgh, USA.
All first recordings except track 2
TOCCATA CLASSICS TOCC0294 [62:28]

This disc is something completely different from the usual ones I get to review and makes for a refreshing change. Reading the booklet notes reminded me of the story about how Robert Tressell's working-class classic The Ragged Trousered Philanthropists came to see the light of day. In that case Tressell's daughter kept the manuscript that had been rejected by publishers in a tin box eventually managing to interest a publisher in taking it on. In Zeitlin's case the majority of his works were found in a suitcase by his daughter. This was years after his early death. They have slowly emerged and been taken up by musicians. Despite dying 85 years ago many of his works remain unpublished. On this disc alone there are no fewer than 16 first recordings. Pinsk born Zeitlin - Pinsk is now in Belarus - studied first in Odessa and then in St Petersburg with Rimsky-Korsakov and Glazunov. This allowed him, a Jew to move freely outside The Pale of Settlement; the area between Lithuania and the Black Sea and abutting Prussia and the Austro-Hungarian Empire to which Jews were confined. Poverty dogged him throughout his short life. After having married he eventually sought a better life in the USA as did so many others. He had some success there but never managed to raise his family much above the poverty line. When he died in 1930 aged 45 of sleeping sickness his wife was left with two small children. Few of his compositions were performed in public and fewer were published and then often misattributed to another composer with a similar name (Tseitlin). It was only after her mother's death that Zeitlin's daughter Ruth became the custodian of the trunk containing her father's compositions but was unsure what to do with them. It was only by chance that decades later in the late 1980s when Paula Eisenstein Baker, looking for cello and piano music on Jewish themes, came upon a copy of Zeitlin's Eli Zion, one of the few works of his that had been published. Further research eventually led to her discovering that this composer was not the Tseitlin who had died in Moscow in 1952 but someone who had died in Long Island in 1930. Even then and only after more meticulous digging did Paula Eisenstein Baker run Ruth to earth and to discover the trunk containing all the compositions from Zeitlin's time in St Petersburg, Ekaterinoslav (now Dniepropetrovsk, Ukraine), Vilna (Vilnius) and New York.

This treasure trove of material has, little by little been performed and recorded and this disc is, I hope, only the first of several to be released. What it shows is a highly inventive composer of wonderfully melodious and beautifully crafted little gems. The disc begins with an example of a genre that became extremely popular in Russia in the 1870s called melodeklamatsiia (Мелодекламация) in which a poem is read in time with the music. More (The Sea) by Piotr I.Veinberg (1830-1908) with its piano accompaniment makes for a highly impressive reading, especially when, as here, it is declaimed with such passion by Bulgarian-born bass baritone Guenko Guechev. His rich tones lift it from a mere reading to a really theatrical performance. Zeitlin returned to the genre of dramatic recitation in 1922 setting some Yiddish texts for his actress wife to perform. Just as the Russian language is so impressive when spoken by someone like Guechev, Yiddish is a language which is richly expressive because of its guttural sounds. These one normally might find ugly but when spoken by someone like Daniella Rabbani they becomes as musical as the piano accompaniment. The three examples here are massively effective and Rabbani's readings are so clear that the Yiddish text can be easily followed whether or not you have any knowledge of the language.

Reb Nakhmons nign written for string quintet is one of only two pieces on the disc that were previously published and give a good idea of Zeitlin's skill at writing chamber music. This facility for chamber music he also enjoyed exploring by adding the voice to a string quartet. The examples here pairing a quartet with a mezzo-soprano and adding a baritone on two occasions are again powerful, passionate and poignant. The Yiddish itself adds extra spice to the songs. Following the text I discovered that the Yiddish word klezmer translates as musicians in the song Iber di hoyfn which I found interesting as I had always understood it was a style of music played mainly at Jewish weddings, barmitzvahs and other joyful occasions. Eli Zion, one of the two pieces on the disc that were already published and which had been played many times before in public is a gorgeous though sad tune. It is easy to see why if anything of Zeitlin's had made its way into the public arena it should be this one.

It was interesting to read in the notes that the tune Eli, eli, lama asawthanu ('My God, my God, why have you forsaken us') is as explained 'a rare case of reverse provenance'. It was written for the New York Yiddish Theatre but somehow found its way to Eastern Europe and was taken up and adapted into several versions. The disc presents two of them, the first by the Ukrainian Jewish composer Joachim Stutschewsky (1891-1982). This can be taken as a foretaste of another disc from Toccata Classics of Stutschewsky's chamber music, now in preparation. Both his version and that of Zeitlin's which follows were based upon a piano vocal setting by Moshe Abramovich Shalyt. Stutschewsky's version is for cello and piano. This he presumably wrote for himself to play since the cello was his own instrument whilst the Zeitlin work is for mezzo-soprano and string quartet.

Wiener Volkslied for string quartet is a heartstring-tugging slice of nostalgia with an echo of Home sweet home. It conjures up an imagined snapshot of a string quartet playing to an audience sipping coffee and eating sachertorte in a Vienna coffeehouse. The final items on the disc are six Yiddish songs covering a range of things from appeals to God to those reflecting on life. They are all delightful little snippets, full of life and catchy tunes. Rachel Calloway has a beautiful voice that is tailor-made for these songs and for all the others she sings on this disc. All the musicians involved in this project have done Leo Zeitlin a great service in bringing this neglected composer to the public's notice. They and Toccata deserve many congratulations.

This is a disc to savour and I sincerely hope there is plenty more to discover from this talented composer. I note with satisfaction that Toccata call this Volume One of a series entitled 'Russian Jewish Classics'. I look forward to more releases.

Steve Arloff

Performer details
Rachel Calloway (mezzo) 4, 6, 9, 10, 12, 14-19
Guenko Guechev (speaker) 1 and (baritone) 4, 10
Daniella Rabbani (speaker) 3, 5, 7
Musicians of the Pittsburgh Jewish Music Festival
Elizabeth Pridonoff (piano) 1, 3, 5, 7, 10
Luz Manriquez (piano) 8, 11, 14-19
Dennis O'Boyle (violin) 2, 4, 6, 9, 12, 13, 17-19
Laura Motchalov (violin) 2, 4, 6, 9, 12, 13, 17-19
Marylène Gingras-Roy (viola) 2, 4, 6, 9, 12-19
Isaias Zelkowicz (viola) 2
Aron Zelkowicz (cello) 2, 4, 6, 8, 9, 11-14, 17-19.


---
| | |
| --- | --- |
| | |
Donate and keep us afloat
Recordings of the Month
March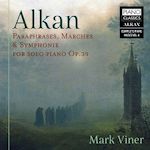 piano music Vol 4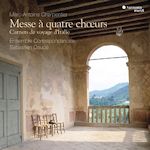 Charpentier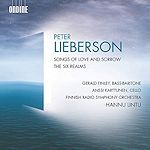 Songs of Love and Sorrow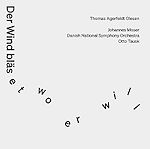 Thomas Agerfeldt OLESEN
Cello Concerto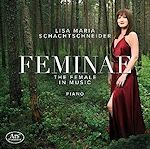 The female in Music
February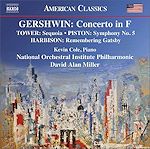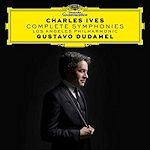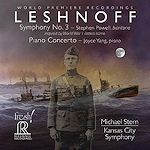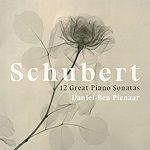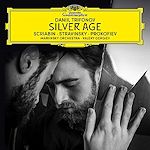 January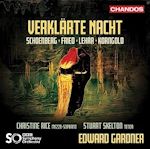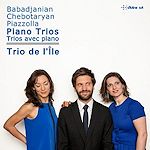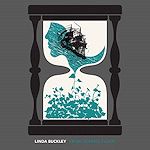 Linda BUCKLEY
From Ocean's Floor