paid for
advertisements

<!- Forgotten to FEb 2023-->
FOGHORN Classics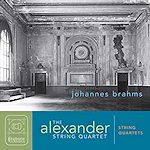 Brahms String Quartets

All Foghorn Reviews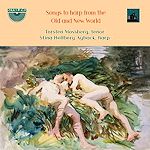 Songs to Harp from
the Old and New World

all Nimbus reviews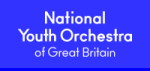 Follow us on Twitter
Editorial Board
MusicWeb International
Founding Editor
Rob Barnett
Editor in Chief
John Quinn
Contributing Editor
Ralph Moore
Webmaster
David Barker
Postmaster
Jonathan Woolf
MusicWeb Founder
Len Mullenger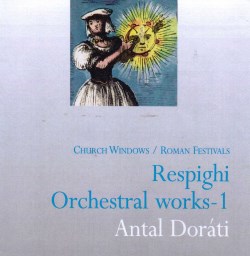 Ottorino RESPIGHI (1879-1936)
Church Windows [30:32]
Roman Festivals [23:14]
Minneapolis Symphony Orchestra/Antal Dorati
rec. 24 November 1954, Northrop Auditorium Minneapolis
DORATI EDITION ADE 058 [53:46]

Brazilian Impressions* [19:09]
The Fountains of Rome [15:31]
The Pines of Rome [19:29];
Minneapolis Symphony Orchestra, London Symphony Orchestra*/Antal Dorati
rec. 12-14 December 1952, Northrop Auditorium Minneapolis; 5 July 1957, Watford Town Hall.
DORATI EDITION ADE 059 [54:09]

Alexander BORODIN (1833-1887)
Prince Igor: Polovtsian Dances [11:28]
Symphony No. 2* [26:44]
Modest MUSSORGSKY (1839-1881)
A Night on the Bare Mountain [11:12]
Nicolai RIMSKY-KORSAKOV (1844-1908)
Le Coq d'Or Suite [26:07]
London Symphony Orchestra and Chorus, Minneapolis Symphony Orchestra*/Antal Dorati
rec. 4-5 July 1956, Walthamstow Town Hall (Polovtsian Dances and Le Coq d'Or) and 8 June 1960,Wembley Town Hall (Mussorgsky); 19-20 January 1952, Northrop Auditorium Minneapolis.
DORATI EDITION ADE 055 [75:31]

Antal Dorati's extensive stereo archive is well represented in the current catalogue - including some stunning Mercury CD transfers. However only a handful of his mono recordings are to be found. There were numerous sessions earlier in his career for Mercury. Many of these records were reissued on Fontana in the 1960s and 1970s, reaching a new audience who were able to get hold of these LPs at bargain prices. Many university students at this time (including me), living on tight budgets, owned vinyl collections of classical music dominated by labels such as Fontana, Hallmark, Music for Pleasure and Saga. These labels are still affectionately remembered by older collectors. The Antal Dorati Centenary Society has been busy reissuing Dorati's early mono recordings onto CD, many of them appearing in this format for the first time. These CDs are transfers taken from vinyl records and this is a limiting factor in terms of sound quality. This is a laudable project but it has to be said that judging from these four discs the restorations are variable and not always up to the standards set by the likes of Pristine, Klassic Haus and Rediscovery to name but three.

Dorati's performances are always full of life and vitality and these characteristics shine through on all of these discs despite the flawed sonics. Everything is fresh, straightforward and unfussy and nothing can be viewed as controversial. Dorati was consistent and always seemed to produce the goods. The fabulous Mercury stereo series bears this out and these early mono recordings offer more of the same. He clearly had a great relationship in the studio with his orchestras for him to have produced such lively results on such a regular basis.

ADE 058
Church Windows is an amiable work with four Bibical scenes: The Flight into Egypt, St. Michael the Archangel, The Matins of St. Clare and St. Gregory the Great. There is certainly a religious feeling in some of the music. After the contemplative first movement (great clarinet playing) we come to St. Michael. This is Respighi at his picture postcard best — or worst — with the orchestra playing at full tilt. The catchy central melody sounds like a theme from a Western movie. Tasteless it may be but it's very exciting all the same, especially that amazing tam-tam stroke at the very end with its huge decay time. The final St. Gregory the Great opens calmly enough but then Respighi pulls out all the stops again - literally, because he uses an organ. The piece ends in true Pines of Rome style albeit without the tune. Roman Festivals is a riot. It must be one of the most unsubtle, exciting pieces of music ever written. As in Church Windows the orchestral playing is fabulous and for its age the string tone is very sweet. The brass section has a field day. The engineers cope very well with the tumultuous final pages and the playing is spectacular. The transfer by Clive Barndon of this excellent recording is very good. This is definitely recommendable.

ADE 059
I can't be very enthusiastic about this disc. Whereas ADE 058 is an excellent restoration this one is frankly very disappointing. There has been an attempt to remove surface noise from the old LPs and this has been reasonably successful. Unfortunately it has also resulted in artefacts appearing in the sound, which often comes and goes like a low quality MP3 file. The top end has an unpleasant "smeary" quality. This is especially noticeable in Janiculum and at the opening of Appian Way in The Pines of Rome. In The Fountains of Rome, at the opening of Triton, the dramatic horn-calls don't decay naturally. They end in complete digital silence. Too much noise reduction has ruined the original recording. Clive Barndon was again at the helm but the outcome is not in the same class as his restorations on ADE 058. This is a shame but luckily, alternative transfers of these performances are available and I would search one of those out. The orchestral playing is technically outstanding.

ADE 055
I have two LP incarnations of this hard-driven version of Borodin's Second Symphony. One is from the early Mercury Olympian series and the second is the later (budget) Fontana. Comparing the two vinyl records to this CD, Thomas Sharp's restoration does it full justice. The sound is close, boxy, clear and thrilling but without those annoying ticks. The orchestra is on its toes throughout and the only let-down is the nervous horn playing in the wonderful slow movement. It sounds like a wobbly tenor horn rather than a French horn. There are a couple of brief tape dropouts but these are also present on the LPs and it's nothing to worry about. In the other works, the LSO contributions are superb, with the LSO chorus also sounding in fine shape in the Polovtsian Dances albeit with just a hint of congestion. Le Coq d'Or is one of Dorati's finest records and this is one of the best recordings of the suite currently available on the market. However, this and the Borodin are recorded in stereo and it's probably best to search out the Mercury Living Presence CD for these two items (Mercury 434 308-2). This vinyl restoration is well done but cannot compare to the original master used on the Mercury release. In the absence of the "official" Mercury CD, this restoration from vinyl will still give much pleasure.

John Whitmore

Footnote
I had intended including ADE005 (Beethoven Symphony No. 6 & Grieg PerrGynt Suites) in this review, but the first few bars of the Pastoral symphony are missing. On that basis the current disc cannot be reviewed. I have contacted the Dorati Centenary Society and they have confirmed that there is an issue with the transfer. I will review the disc at a later date if and when the fault is rectified.




---
| | |
| --- | --- |
| | |
Donate and keep us afloat
New Releases


<!- cpo end March 2023 --> all cpo reviews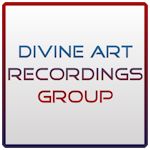 Click to see New Releases
Get 10% off using code musicweb10
All Divine Art reviews
<! apr 12 months Nov 22 - Oct 23 -->