paid for
advertisements

<!- Forgotten to FEb 2023-->
FOGHORN Classics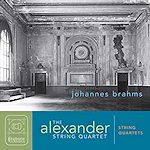 Brahms String Quartets

All Foghorn Reviews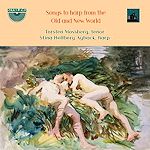 Songs to Harp from
the Old and New World

all Nimbus reviews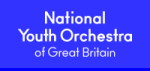 Follow us on Twitter
Editorial Board
MusicWeb International
Founding Editor
Rob Barnett
Editor in Chief
John Quinn
Contributing Editor
Ralph Moore
Webmaster
David Barker
Postmaster
Jonathan Woolf
MusicWeb Founder
Len Mullenger
Fortepianist Penelope Crawford: An interview with Brian Reinhart

Penelope Crawford is one of America's leading fortepiano players and teachers. She is a professor at the University of Michigan, and spent 25 years on the faculty of the Oberlin Baroque Performance Institute. If you haven't heard of her, it may be because of her focus on teaching rather than international performance, or because her solo and chamber recordings have mostly appeared on the small Musica Omnia label.

In 2011, Crawford released a recital of Beethoven's last three piano sonatas, performed on her own 1835 Conrad Graf fortepiano. Her recording arrived in my mailbox from MusicWeb; I'd never heard of Crawford before, and was unsure what to expect.

Long story short: the disc wound up atop my list of 2011 Recordings of the Year (full review). It has grown even more in my esteem since; it's a desert-island record, one of those albums which commands more respect the more you hear it. Now she has released her follow-up recording of four more Beethoven sonatas.

This occasion seemed a good time to reach out to the professor for a free-ranging, extensive interview about maintaining 1800s pianos, learning historical performance practices, building harpsichords at home, and seeing Beethoven with new eyes. It was a fascinating opportunity to learn more about a performer's perspective on period instruments and the new lessons you learn by playing them.

Part One: How Penelope Crawford Got into Period Performance

Q. How did you get into the historical performance and fortepiano movement?

A. None of my teachers were known for playing early instruments, but at that time I don't believe anyone teaching at a major conservatory was interested in historical performance, or rather "historical performance" as we think of it today. All of my teachers, however, gave me vital bits of information, both technical and musical, that have shaped my approach to making music on whatever instrument I play.

The path to instruments of Mozart's and Beethoven's time began with an interest in the harpsichord and the music written for it. When my children were small I built several harpsichords, two from kits and one from scratch. Since I knew nothing about playing the harpsichord I couldn't imagine buying an instrument outright, and I also figured I would learn how to take care of a harpsichord if I built it myself. Those building years, by the way, were really fun and led to all sorts of woodworking projects – hammered dulcimers, beds, tables and even log cabins in northern Michigan where we spend our summers.

Once I had a harpsichord, I began the frustrating process (mostly on my own) of learning to play it. I spent a lot of time listening to records to try to find out how to make an instrument that supposedly had no dynamics expressive. Attending the first summer of the Oberlin Baroque Performance Institute in 1972 was a turning point, offering me an opportunity for lessons and also to listen to wonderful performers on other period instruments, particularly gambas. It was inspiring, and I spent the next 25 summers at Oberlin, eventually as part of the faculty.

Q. Were you not daunted by the idea that you were going to build your own harpsichord and teach yourself to play it? That speaks to a great strength of motivation.

A. Oh yes, I was daunted. But I took the leap, knowing I had a friend who was interested in piano technology and could help me if I got stuck. And I received help from various people along the way: Herbert Burton, whose single manual kit was sort of a knock-off of Hubbard instruments; Frank Hubbard, when I built one of his two-manual kits; fortepiano maker Phil Belt, who was frequently visiting Ann Arbor at that time, and my father, a retired engineer who enjoyed getting into woodworking as much as I did.

Q. Which records were you listening to, to teach yourself? Landowska; Leonhardt?

A. Both, and many others besides. But Leonhardt was definitely my "recording guru."

Q. How did you get from the harpsichord to the fortepiano?

A. After about seven years of performing exclusively on the harpsichord I got the itch to return to the piano music I had grown up with, and at about that time instrument makers were starting to build 18th-century pianos. Over the years I've owned instruments by many excellent present-day builders – Thomas McCobb, Keith Hill, David Sutherland and Paul McNulty. The instrument that changed my life, however, was the 1835 Graf piano, restored by Edward Swenson and Robert Murphy, which I acquired in the early 90s, and on which I've made most of my recordings. It's a joy to play and has led me inevitably to music of the early 19th century, much of which I'd never felt particularly attuned to in the past.

Part II: Performing on Period Instruments

Q. I'm glad you mentioned the 1835 Graf; it's one of the finest instruments I've ever heard on a record. The piano-makers of that era had such diverse tastes and made such different-sounding instruments; today a Yamaha sounds different from a Steinway but the contrast 150 years ago was much greater. (Sorry - this is not really a question!)

A. Yes, but it's an important point! One of the joys of getting acquainted with early pianos (harpsichords too) is that styles of building were so varied in the 18th and early 19th centuries. The earliest Italian instruments closely resembled Italian harpsichords in appearance, but the action of the Italian instruments, with its hammers resting on a rail, was the forerunner of the modern piano action, greatly simplified of course. The Viennese piano, with its small, leather-covered hammers resting on the tails of the keys, was very fleet and responsive to subtle nuance. By the mid-19th century, the Steinway had developed most of the features that all modern pianos have adopted, which means that today all pianos are much more uniform in design and sound.

Q. What are some of the basic considerations of performing on a period instrument, which we may not have mentioned already?

A. I've found in the course of teaching that pianists who listen carefully to the sounds they're producing on any piano will adapt their approach to earlier instruments fairly easily. A sensitive player will find a piano like my Graf very easy to control. The earlier, five-octave Viennese pianos require more of an adjustment technically. The player must keep his hands quiet and close to the keys and maintain a relaxed, flexible wrist in order to achieve all the nuance that makes up the instrument's expressive vocabulary. This is often difficult for pianists who are used to tackling the heavy action of a modern grand.

With regard to stylistic playing, I think players of the modern piano are heavily influenced by the 19th-century traditions that have been handed down from their teachers. The language of 18th- and early 19th-century music has its roots in the Baroque period, and legato, long-line phrasing is ineffective in conveying the expressive elements in the music of Mozart, for example.

Q. Did that time period's ideas of phrasing and voice come naturally as a result of reading the score and hearing the sound of the piano? If there was a learning curve, what is it like?

A. That's a kind of "chicken-and-egg" question. Which came first: carefully reading and understanding the score; or realizing that one simply can't play the fortepiano the same way one plays the modern piano?

I guess I would say that for me the path was a little different from that of most modern players who get involved with early pianos, in that I spent many years playing the harpsichord. Once I understood how important speech-like articulation was to expressiveness on the harpsichord, and as I grew more skilled in the technique required for the subtleties of that kind of articulation, I realized that I already had my foot in the door of fortepiano technique. The only problem was the old "knee-jerk" use of the pedal, which was covering all the subtle nuances of articulation that I was attempting with my hands. It took listening to one recording of my playing for me to put the damper on my use of the damper lever.

Q. Must one "relearn" a sonata when moving from a modern piano to an older one?

A. Yes, to some extent. Because the instruments are so different in their physical and tonal characteristics, a player (again a player who is really listening to what he's doing) will find that the two instruments lead one in quite different directions. Tempi may be different, the dynamic range is of course different, and perhaps most important, the seemingly sparse notation of Mozart's music, for example, is actually very complete. Modern editions usually contain long phrase markings that have nothing to do with the spoken articulation that makes Mozart's music come alive. The player must read and understand the original notation in order to make stylistic sense of this music. And it's much easier to do this on an early piano than it is on a Steinway.

Q. We've talked a little about tempi and voicing - the length of a tone, the speech-like phrasing - several times, but I've noticed your Beethoven recordings are not noticeably faster than the average modern-piano reading. That's sort of a dubious stereotype I've run into with skeptical listeners, that period-instrument performers are "speed demons." But it's not about simply playing faster, at all.

A. I think the differences in tempi are more obvious when dealing with works of Mozart, Haydn and early Beethoven, and more specifically the earlier five-octave pianos, whose tone dies away much more quickly than that of my mid-19th-century Graf piano. For example, Beethoven, in the opening Grave of the Pathétique Sonata, writes fp on the first chord, which easily corresponds to the rate at which a forte chord dies away on a five-octave fortepiano. If one listens to the decay of the note, that helps to determine the tempo of the Grave section. On a modern piano it takes forever for the sound to die away, which could lead players to take a lugubrious tempo.

Of course there are some period-instrument performers who are "speed demons," but I would hope the skeptical listener would listen to more than one period instrument performance (and there are now many) of a piece in order to get some sense of what feels natural and beautiful. After all, we've been listening to modern-piano performances of 18th- and 19th-century music for a century. Our ears and minds need to stay flexible and open to new (old) ideas.

Q. Your recordings are notable, especially Opp. 101, 109, and 111, for your judicious use of the soft/mute pedal, to great effect. This is a feature which, on a modern concert grand, is a shadow of its former self. How do you decide when and how to employ the soft/mute pedal? And what do you call it?

A. The pedal you are referring to is called the "moderator," and it quickly became a pretty standard feature on Viennese pianos. This pedal (or knee-lever in the case of earlier Viennese instruments) activates a cloth-covered rail, which is brought between the hammers and the strings to create a soft, other-worldly sound.

Q. Is the temptation to use this pedal ever too great? I feel like I would be trying to put it in everything.

A. Yes, initially one is tempted to overuse the moderator, but as with all beautiful things, too much of it reduces its effect. When you save it for very special moments, it makes a stronger impression on the listener. Also, once you have engaged the moderator, disengaging it is musically difficult, as the sudden change of timbre is a bit shocking.

Q. That makes sense. I've sometimes imagined the Waldstein finale beginning under influence of the moderator pedal, but then can't figure out where it would need to disengage.

A. Yes, the beginning of the finale is heavenly, but getting rid of the moderator in the midst of a crescendo ends up being pretty unsubtle.

Q. How do the 'knee-levers' on earlier Viennese pianos work? Are you actually using your knee to push something?

A. The knee levers are small bars or paddles situated on the underside of the keyboard end of the piano. Different piano makers set up the knee levers in different ways, but the usual arrangement is for the damper lever to be activated by pushing up the right knee, and the moderator lever by pushing up the left knee. It's relatively easy to make the adjustment, particularly because music composed before Clementi and Beethoven doesn't require very much use of the pedal.

I've sometimes thought modern pianists have a "knee-jerk reaction" to using pedal. They seem to regard it as simply part of their sound, when in fact a more careful examination of Chopin's pedal markings, for example, can lead to quite a different result in the interpretation of his music.

Q. And there are other novel pedals and levers, besides.

A. The later Viennese instruments were often equipped with a number of pedals besides the damper pedal and moderator – an una corda pedal (as in modern pianos) that shifts the keyboard over slightly so that the hammers strike only one or two strings; a bassoon pedal, which drops a roll of parchment on the middle and bass strings to create a kind of buzzing sound; and a Janissary pedal, which activates the bells and drums of Turkish military bands of the time.

Q. I don't know if you've heard Andreas Staier's Diabelli Variations recording from a couple years ago, but he uses these, the bassoon pedal in the "Magic Flute" variation and the Janissary immediately following.

A. No, I haven't heard it. I love the piece and he's a terrific player. I'll get ahold of it and listen. Thanks for the tip! [Interviewer's note: I left in this exchange so that the reader will want to listen, too. MusicWeb Review by Kirk McElhearn]

Q. Was there a real "Aha!" moment in a score as you learned it on a period piano? Something that only made sense to you then, or something you think just does not work as well on today's concert grand?

A. That's been the joy of it all along! The "Eureka" moments still come in just about every piece of music I look at. Perhaps the most gratifying ones early on came in Beethoven sonatas I had played before on the modern piano, where his sudden changes of dynamics from very loud to very soft used to tie me up in knots physically. Because the sound of earlier pianos doesn't hang on for so long, these quick changes now happen more easily and naturally.

Part III: The Period Movement, Maintaining an 1830s Piano, and More

Q. How has interest in the period-instrument movement changed in the years since you began?

A. To my ear the most substantial change has occurred among orchestral instrumentalists. There are now so many excellent period instrument orchestras, and so much of the orchestral repertoire well into the 19th century has been recorded, that even modern orchestras have been greatly influenced by the stylistic approach of early instrument players. I'm not so sure the piano world has caught up. On the other hand many of the stylistic niceties one can play with on the fortepiano are extremely difficult on the modern piano, largely because the tone of even a single note on the modern piano lingers on for so long that the speech-like approach to phrasing we read about in the treatises doesn't make much sense.

Q. Are new students flocking to old instruments?

A. I wouldn't go so far as to say they're flocking, but as builders' instruments have gotten better and better, many pianists who early on considered them not much more that toys or curiosities, have come to recognize that they are capable of expressing the musical intentions of the composers who wrote for them more naturally than the modern Steinway.

Q. With your 1835 Graf, do you need to take extra precautions for its care and maintenance?

A. Absolutely! I keep the humidity in the music room as stable as possible around 35%. And I never move the instrument to a place where it's not possible to keep it stable at that humidity level. For example, I only make recordings in the spring, when the heat in the recording venue is turned off. Even so, a rainy day can cause tuning havoc!

Q. Did you make any recordings this spring?

A. No, I didn't record anything this spring, but a new CD of Schumann's Kinderszenen, Papillons, Abegg Variations, Arabeske, and Waldszenen that I made last year and previously will be released in the next few weeks.

Q. How often do you play modern concert grands, if at all? If rarely, when was the last time?

A. Almost never. I played for a memorial service for an old family friend five or six years ago. Certainly someone who plays the modern piano all the time could have played better, but in this instance that was beside the point. When I have the opportunity to try out a really beautiful modern piano, I enjoy it. The University of Michigan just acquired one of George Gershwin's pianos, and it has been lovingly restored by the School of Music piano tech department. Playing it was pure pleasure.

Q. Do you ever get envy over modern pianos and their repertoire, or the desire to play neoclassical works like Ravel's Le Tombeau de Couperin?

A. I have an Érard piano from the 1860s on which I recorded the Thalberg trio. It's a beautiful piano, and in my modern piano days I loved playing music of Debussy and Ravel. I probably won't get back to that in this lifetime.

Q. And finally - I told two friends, who've both collected your Beethoven discs, that I would have the opportunity to talk with you for MusicWeb. I asked them, did they have any questions for you? They both said they only had one: will you be recording more? Can they/we hope for all 32?

A. That touches me greatly! Peter Watchorn, president of Musica Omnia, the recording company that has released my CDs, has urged me to record a number of Beethoven's best-loved sonatas. The answer is yes to recording more, but probably no to all 32. There's so much beautiful music that I'd like to be working on (more Schubert for example) that, although I've played many of the Beethoven 32, I need to make choices about what to concentrate on late in life. We should live to be 150?

Q. If only! This conversation has been an absolute pleasure. Thank you.

A. For me too! Thanks for inviting me.

---
| | |
| --- | --- |
| | |
Donate and keep us afloat
New Releases


<!- cpo end March 2023 --> all cpo reviews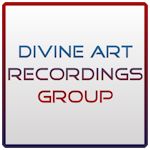 Click to see New Releases
Get 10% off using code musicweb10
All Divine Art reviews
<! apr 12 months Nov 22 - Oct 23 -->