Piano Concertos 1 and 2
Surprise Best Seller and we have not even reviewed it yet. Multiple copies sold.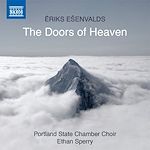 Eriks EŠENVALDS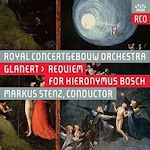 Detlev GLANERT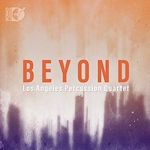 Jaw-dropping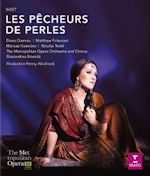 simply marvellous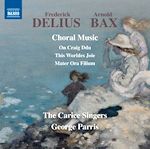 Outstanding music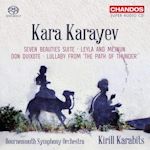 Elite treatment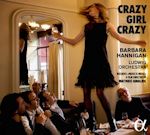 some joyous Gershwin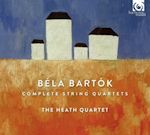 Bartok String Quartets
uniquely sensitive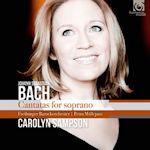 Cantatas for Soprano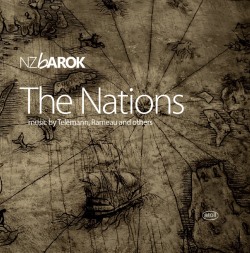 Support us financially by purchasing
this through MusicWeb
for £12 postage paid world-wide.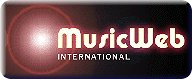 The Nations
Giuseppe Antonio BRESCIANELLO (1690-1758)
Sinfonia No. 1 in D [6:27]
Georg MUFFAT (1653-1704)
Sonata No. 2 in g minor (Armonico tributo) [16:50]
William BOYCE (1710-1779)
Symphony No. 1 in B flat [7:40]
Francesco GEMINIANI (1674-1762)
Concerto grosso in e minor, op. 3,3 [9:16]
Georg Philipp TELEMANN (1681-1767)
Overture in G 'Ouverture des Nations anciens et modernes' (TWV 55,G4) [18:08]
Jean-Philippe RAMEAU (1683-1764)
Les Indes Galantes, opéra-ballet: Air des Incas [2:34]; Entrée des quatre nations [2:30]; Air grave pour deux polonais [1:42]; Air pour les esclaves africains [1:49]; Air pour les sauvages [2:30]
Johann Sebastian BACH (1685-1750)
Overture No. 3 in D (BWV 1068): air [4:05]
NZ Barok/Graham McPhail, Miranda Hutton
rec. 10-12 May 2013, auditorium, Michael Park School, Ellerslie, Auckland, New Zealand DDD
ATOLL ACD813 [74:17]

The information about NZ Barok in the booklet for this disc fails to mention when it was founded but this seems to be its debut recording. That could also explain the programme which is a mixture of compositions from different countries and 'national' styles - although the word 'national' has some connotations which are foreign to the culture of the 18th century, as there was hardly something like a 'national identity'.

The orchestra is based in New Zealand, but many of its members have studied in The Hague, which explains the Dutch spelling "Barok". "It is also intended to reflect the group's allegiance to the Dutch/Belgian approach to early music performance, which for them means ideals of sound production, rhythmic structure and rhetorical effects aimed at expressive impact through contained inflection and flexibility." They certainly have learnt a thing or two, and I have enjoyed their style of playing and the sound they produce. However, I doubt whether they have learnt in The Hague to play as slowly as this. Sadly that is the main thing which I noticed while listening to this programme: for the most part the tempi vary between slowish and very slow.

The tempi in the first item, the Sinfonia No. 1 in D by Brescianello, are not remarkable. He represents the Italian style, and was mostly active in Germany, at the courts of Munich and Stuttgart. It is especially in the next piece, the Sonata No. 2 in g minor, by Georg Muffat that the tendency to play slowly manifests itself. Muffat is one of the first specifically to propagate the mixture of 'national' styles as he was equally acquainted with the French (Lully) and with the Italian (Corelli) styles. The opening movement is called 'sonata' which begins with a section with the indication 'grave' followed by an allegro. The grave is very slow, but the allegro is not significantly faster. The same goes for the next movements. The third movement is a gavotte, a dance in a moderate but certainly not slow tempo. The second section of the fourth movement is a sarabande, a slow dance which is played here so slowly that it almost comes to a standstill. I find most of the tempi here unnatural, and - what is worse - the contrasts within this sonata are seriously underexposed.

The same is the case in Telemann's Ouverture des nations anciens et modernes which largely consists of pairs of contrasting dances, expressing the difference between 'old' and 'new'. It is beautifully played, but the characterisation of the various nations doesn't really come off. The effects in the closing movement, Les vieilles femmes (The old women), could have received a more graphic treatment. Illustration of national characters is also a feature of the suite from Rameau's opera Les Indes Galantes, in this case - among others - the Incas, African slaves and the wild (or primitive) peoples. These pieces are very popular and often played live and in recordings. In comparison to the performances I have heard over the years these interpretations are rather tame, I'm afraid.

I hate to be negative about a debut disc, especially when it comes from a basically fine ensemble. However, the interpretations leave quite something to be desired, and in general fail to convince. The ensemble has made itself vulnerable by selecting familiar pieces which are available in various recordings; only the Brescianello is little-known. I hope to hear more from this ensemble in more adventurous programmes and in interpretations which do more justice to the theatrical character of so many works from the baroque era.

Johan van Veen
www.musica-dei-donum.org
twitter.com/johanvanveen

Previous review: Dave Billinge

---
| | |
| --- | --- |
| | |


Gerard Hoffnung CDs

Donate and get a free CD
New Releases










Follow us on Twitter
Editorial Board
MusicWeb International
Founding Editor
Rob Barnett
Senior Editor
John Quinn
Seen & Heard
Editor Emeritus
Bill Kenny
Editor in Chief
Vacant
MusicWeb Webmaster
David Barker
MusicWeb Founder
Len Mullenger