paid for
advertisements

---
TROUBADISC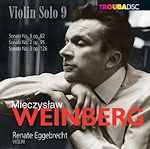 100th birthday of Mieczyslaw Weinberg on December 8, 2019.
Renate Eggbrecht has recorded all 3 violin Sonatas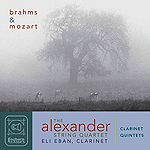 Mozart Brahms
Clarinet Quintets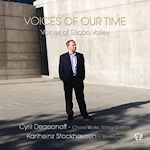 Deaconoff; Stockhausen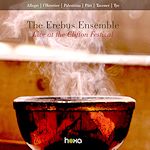 Live at the Clifton Festival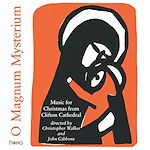 Choir at Clifton Cathedral
New Releases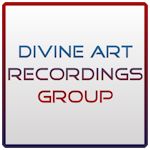 Click to see New Releases
Get 10% off using code musicweb10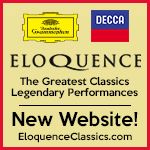 Special offer 50% off
15CDs £83 incl. postage


Follow us on Twitter
Editorial Board
MusicWeb International
Founding Editor
Rob Barnett
Editor in Chief
John Quinn
Seen & Heard
Editor Emeritus
Bill Kenny
MusicWeb Webmaster
David Barker
Postmaster
Jonathan Woolf
MusicWeb Founder
Len Mullenger
---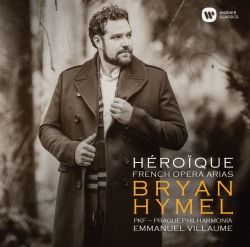 Support us financially by purchasing this from
Héroïque - French Opera Arias
Bryan Hymel (tenor)
Czech Philharmonic Choir of Brno
PKF–Prague Philharmonia/Emmanuel Villaume
rec. 2014, Smetana Hall, Prague, Czech Republic
Full texts in French with English and German translations
Track-listing at end of review
WARNER CLASSICS 2564 617950 [72.54]

French Grand Opera seems to be experiencing a minor resurgence of interest. I can think of recent new productions from the golden age of French Grand opera in Paris including Meyerbeer's Robert le diable (Royal Opera House, London 2012) and Halévy's La Juive (Semperoper, Dresden 2013) both landmark works. Not to be forgotten are Meyerbeer's L'Africaine (Teatro La Fenice, Venice 2013), Verdi's Les Vêpres siciliennes (Covent Garden, 2013) and a concert staging of Rossini's Guillaume Tell (Rome, 2010).

Now American tenor Bryan Hymel has released Héroïque - French Opera Arias. This is his first studio recording on Warner Classics. The recital encompasses eleven arias for the heroic tenor voice all written for L'Opera, Paris. These range from the better known operas by Meyerbeer, Rossini and Verdi to rarely heard examples from Reyer, Bruneau and Rabaud. I haven't checked but according to the press release the collection includes a grand total of nineteen top Cs. Hymel is accompanied by the PKF–Prague Philharmonia under the baton of French conductor Emmanuel Villaume.

In an excellent recent interview with Laure Mezan for Le Journal du Classique on the Warner Classics website, Hymel when asked about discovering his passion for French Grand Opera stated that "the repertoire found me and then my voice responded to it." The prize-winning New Orleans tenor is certainly gaining a burgeoning international reputation as a specialist in French Grand Opera having sung Don José in Carmen, Enée in Les Troyens, Robert in Meyerbeer's Robert le Diable, Henri in Les Vêpres siciliennes and Arnold in Guillaume Tell. These days, although there are only scant opportunities to sing French Grand Opera internationally, Hymel explained how he is in demand. So few tenors are able to perform this challenging repertoire. For example when Covent Garden offered him the title role in Laurent Pelly's 2012 staging of Meyerbeer's Robert le Diable he was told "If you can't do it, we're not doing the opera".

Hymel's expressive range is renowned; a quality that comes over remarkably on this CD. My two major highlights are, as it happens, the only arias to include the chorus. Arnold's act 4 lament Ne m'abandonne point... Asile héréditaire... Amis, amis secondez ma vengeance from Guillaume Tell was sung by revered French tenor Adolphe Nourrit at the 1829 première at Palais Garnier. With his father dead and his home in ruins Arnold is psyching-up his Swiss Confederates to wreak vengeance on their Austrian rulers. As Hymel sings Arnold's lament he is able to make the listener believe every word. He is eminently comfortable in all levels of his range and laos possesses clarity of diction. Hymel also generates a remarkable level of drama. A particular favourite aria of mine is Pays merveilleux... O Paradis... Conduisez-moi vers ce navire from act 4 of Meyerbeer's L'Africaine. Emilio Naudin the celebrated Italian tenor of French parentage sang as the explorer Vasco da Gama at the 1865 première at Salle Le Peletier. Captured by priests for sacrifice da Gama sings about his admiration for the beauty of the tropical island paradise. Recorded with credit over the years by a number of world famous tenors namely Gigli, Caruso, Björling, and Domingo, I have never heard this celebrated aria performed better on record. Hymel demonstrates his secure and powerful top register and expressive warmth. He sings with breathtaking passion. Under the assured baton of Emmanuel Villaume the PKF–Prague Philharmonia demonstrates complete rapport. In addition it's hard to fault the valuable contribution of the Czech Philharmonic Choir of Brno.

The Warner sound team has excelled in providing clarity, presence and a satisfying balance of voice and orchestra. I am pleased to report that full texts in French with English and German translations are provided. My only quibble is that as we are only hearing 'heroic' tenor repertoire from French Grand Opera the sound can become rather wearing at a single sitting.

Throughout the collection Bryan Hymel is in spellbinding form. Those who enjoy French Grand Opera and the heroic tenor voice will be in their element with this outstanding release.

Michael Cookson

Track Listing
Rossini
1. Guillaume Tell, Act 4: "Ne m'abandonne point... Asile héréditaire... Amis, amis secondez ma vengeance"
Berlioz
2. La damnation de Faust, Op. 24, Pt. 4: "Nature immense"
Verdi
3. Jérusalem, Act 2: "L'Emir auprès de lui ma'ppelle... Je veux encore entendre ta Voix"
4. Les vêpres siciliennes, Act 4: "O jour de peine et de souffrance"
Berlioz
5. Les Troyens, Act 5: "Inutiles regrets"
Gounod
6. La reine de Saba, Act 2: "Faiblesse de la race humaine, Inspirez-moi, race"
Meyerbeer
7. L'Africaine, Act 4: "Pays merveilleux... O Paradis... Conduisez-moi vers ce navire"
Massenet
8. Hérodiade, Act 4: "Ne pouvant réprimer les élans de la foi"
Reyer
9. Sigurd, Act 2: "Le bruit des chants s' étend"
Bruneau
10. L'attaque du Moulin, Act 2: "Le jour tombe, Adieu, forêt profonde"
Rabaud
11. Rolande et le mauvais garcon, Act 4: "Chante vieux jardin ta chanson de cigale"

---
| | |
| --- | --- |
| | |
Donate and keep us afloat
Recordings of the Month
December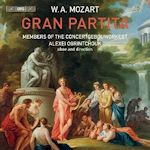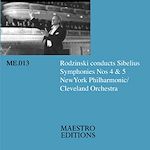 Rodzinski Sibelius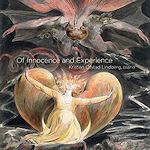 Of Innocence and Experience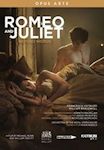 November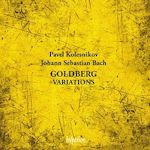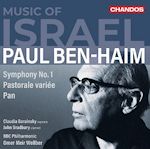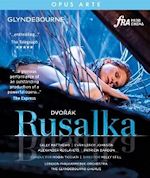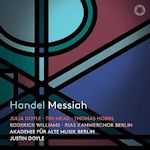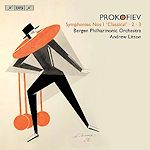 Symphonies 1, 2, 3
October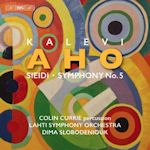 Aho Symphony 5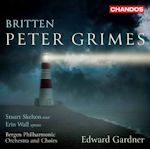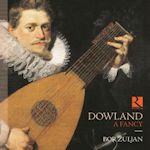 Dowland - A Fancy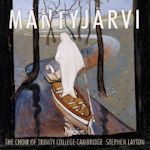 MÄNTYJÄRVI - Choral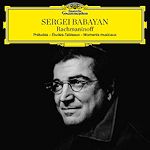 Rachmaninov_ Babayan