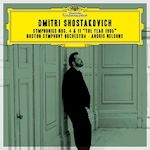 Shostakovich 4, 11 Nelsons
Transparent Granite!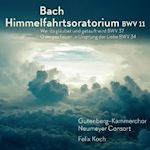 Nothing but Praise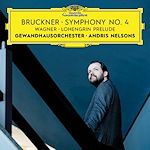 BrucKner 4 Nelsons
the finest of recent years.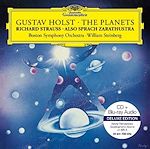 superb BD-A sound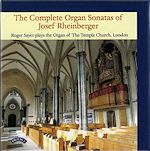 This is a wonderful set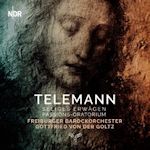 Telemann continues to amaze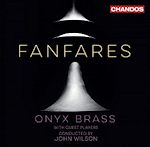 A superb disc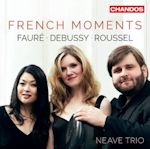 Performances to cherish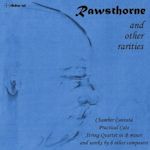 An extraordinary disc.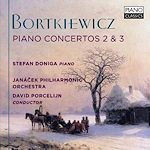 rush out and buy this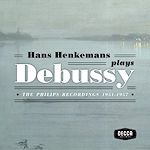 I favour above all the others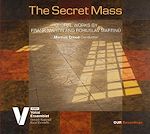 Frank Martin - Exemplary accounts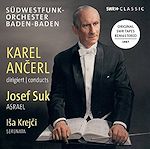 Asrael Symphony
A major addition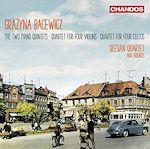 Another Bacewicz winner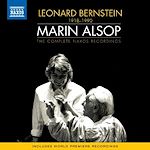 An outstanding centenary collection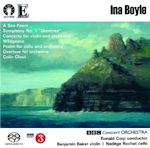 personable, tuneful, approachable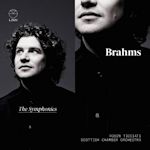 a very fine Brahms symphony cycle.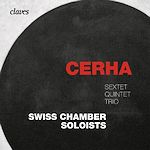 music that will be new to most people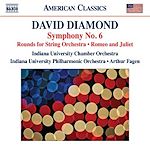 telling, tough, thoughtful, emotionally fleet and powerfully recorded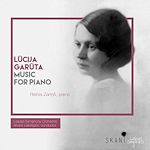 hitherto unrecorded Latvian music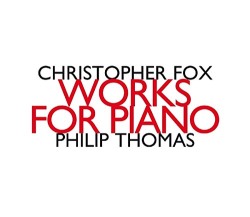 Support us financially by purchasing this from
Christopher FOX (b. 1955)
Works for Piano
L'ascenseur [17:11]
At the edge of time [15:49]
Thermogenesis [10:14]
Republican Bagatelles [24:39]
Philip Thomas (piano)
rec. 2013, St Paul's Hall, Huddersfield University, United Kingdom.
HAT[NOW]ART HATN192 [67:51]

Christopher Fox is an English composer of what one could call experimental music. The four works on this disc were all written between 2000 and 2012. Like many such albums, it's a mixed bag. Fox's music doesn't fit into a simple category; the liner notes to this disc suggest that he's influenced by John Cage and Christian Wolff, but a 2013 article from Gramophone (available on the composer's website) also suggests influences of the minimalists Philip Glass and Steve Reich, composers such as Benjamin Britten, and highlights his interest in "alternative tuning systems."

The four works are quite different, and I've only found one that is truly compelling: the last piece, Republican Bagatelles, which contains hints of Ivesian truculence, Beethovenian grandeur, and Monkian quirkiness. The work is recorded as a single track, which is a shame; if it were divided into its individual components, it might be easier to follow. It reportedly contains Beethoven's God Save the King, as well as the socialist anthem, The Red Flag, among other works embroidered in the variations.

The first track, L'ascenceur, sounds a bit like Morton Feldman at 45 rpm. Beginning with low notes on the piano, it slowly moves up the scale, as pianist Philip Thomas plays a series of short motifs that wander around a central tone. The name of the piece – elevator, or lift in English – obviously describes the fact that all 88 notes on the piano are used as the pianist moves from the left to the right of the keyboard throughout the work.

At the edge of time is an exploration of a single tone, e-flat, played over and over again with the pianist altering the tuning, adding wedges at times into the strings, and occasionally playing other notes. As such, it's an interesting piece, which gives the listener a different perspective on what it means to play a note. As you hear the e-flat over and over, you start to hear it differently, as the tuning alters slightly, and as the other notes played with the left hand put it in a different context.

Thermogenesis is simply annoying. It certainly makes a lot more sense live. When you hear it without any context, you simply hear tone clusters at the beginning of the work but when you read the liner-notes, you learn that the pianist wears mittens at the beginning of the piece. He takes them off, but, alas, has gloves on. He finally removes those to play the remainder of the work. This is a cute idea for performance, but it doesn't work on disc.

While this disc has some interesting music, it's certainly not for everyone.

Kirk McElhearn
Kirk McElhearn writes about more than just music on his blog Kirkville.


---
| | |
| --- | --- |
| | |

Donate and keep us afloat
New Releases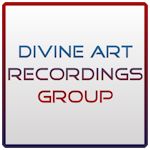 <!-eloquence closes end Jan 2019 extended end Feb->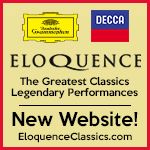 Follow us on Twitter
Editorial Board
MusicWeb International
Founding Editor
Rob Barnett
Senior Editor
John Quinn
Seen & Heard
Editor Emeritus
Bill Kenny
Editor in Chief
Vacant
MusicWeb Webmaster
David Barker
MusicWeb Founder
Len Mullenger