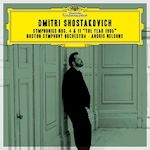 Shostakovich 4, 11 Nelsons
Transparent Granite!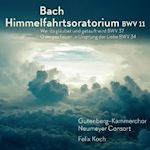 Nothing but Praise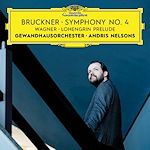 BrucKner 4 Nelsons
the finest of recent years.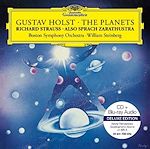 superb BD-A sound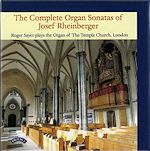 This is a wonderful set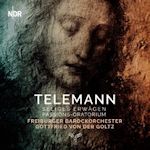 Telemann continues to amaze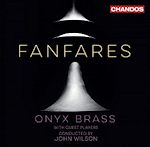 A superb disc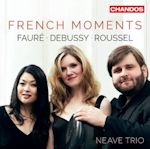 Performances to cherish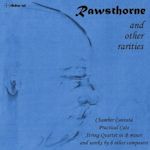 An extraordinary disc.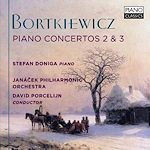 rush out and buy this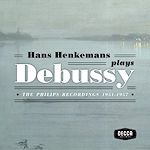 I favour above all the others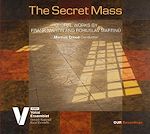 Frank Martin - Exemplary accounts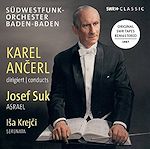 Asrael Symphony
A major addition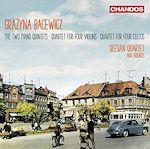 Another Bacewicz winner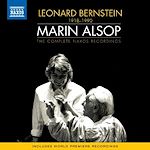 An outstanding centenary collection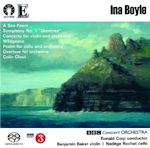 personable, tuneful, approachable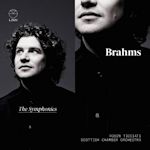 a very fine Brahms symphony cycle.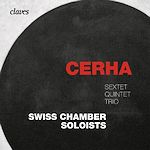 music that will be new to most people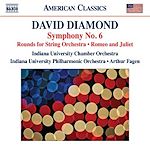 telling, tough, thoughtful, emotionally fleet and powerfully recorded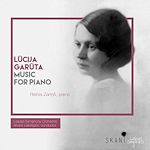 hitherto unrecorded Latvian music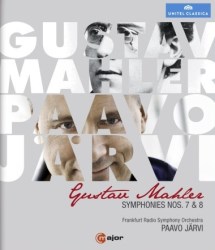 Support us financially by purchasing this disc from
Gustav MAHLER (1860-1911)
Symphony No. 7 [73:50]
Symphony No. 8 [82:00]
Erin Wall (soprano), Ailish Tynan (soprano), Anna Lucia Richter (soprano), Alice Coote (mezzo), Charlotte Hellekant (mezzo), Nikolai Schukoff (tenor), Michael Nagy (baritone), Ain Anger (bass)
Limburger Domsingknaben, EuropaChorAkademie, Czech Philharmonic Choir Brno,
Frankfurt Radio Symphony Orchestra/Paavo Järvi
rec. live, Friedrich von Theirsch Saal, Wiesbaden, Germany: 12 August 2011 (No.7); Großer Saal, Alte Oper Frankfurt, Germany: 24-25 May 2013 (No.8)
Bonus: Introductions to both symphonies by Paavo Järvi [20:00]
Subtitles for No.8 in German, English, French, Spanish, Chinese, Korean, Japanese
Subtitles for bonus in English, German, Korean, Japanese
Video: 1080i 16:9 Sound DTS-HD Master Audio 5.1 and LPCM Stereo
The review is of the DTS-HD surround
C MAJOR Blu-ray 729604 [183:00]



Paavo Järvi is a very consistent Mahlerian. Every performance I have heard in this nearly-complete cycle exhibits three characteristics: fast passages are a little faster than usual, slow music is slower and wind details are always brought out. As with all generalisations this is a rough-and-ready characterisation of his approach, counter-examples exist galore. I have heard hundreds of Mahler performances over the years, from Hermann Scherchen's wonderfully eccentric recording of the Fifth and Bruno Walter's Columbia recording of the Ninth, to Abbado's final, incomplete series with the Lucerne Festival Orchestra. Järvi is as interesting and often as moving as any of them. Were it not for the indifferent picture quality - there is noticeable fringing throughout - I might have been labelling these discs as equal to the best available on video***. In both the Seventh and Eighth symphonies technical standards are acceptable but not remarkable. Musically the Eighth in particular, but also the Seventh, can be summed up with the final word on my listening notes: "Wow!"

The first movement of the Seventh is lovingly moulded, rhythms are carefully inflected, portamento is sensitively applied. The important baritone (B flat) horn solos are particularly good, remarkably so considering the instrumentalist can't get in much practice on this rare member of the brass family. The whole of this 'wilful and dynamic' movement (De La Grange) is simply gorgeous to hear, the beauty taking nothing away from the oddity of the music. The first Nachtmusik has many tempo changes, all made more extreme by Järvi and played with extraordinary unanimity by his wonderful orchestra. No wonder he so often wears an expression of delight. The scherzo, called a 'Dance of Death' by Mengelberg is suitably demonic, making the soulful serenade of the second Nachtmusik still more of a contrast. The hugely complex Rondo finale which has so divided critics is made to sound as coherent as can be imagined.

It is with the Eighth that Järvi achieves most. This has to be the most recalcitrant music Mahler ever wrote insofar as one can so easily lose the thread of the argument. In the bonus talks he is at his least explicit about the Eighth. He even hints he might not necessarily do it again. Not only is the symphony a 'logistic nightmare' to put on as part of a concert season, it is the most difficult work to explain. Järvi comes close to hand-waving as he searches for explanatory phrases. The first movement expresses religious certainties, the second is both philosophical and personal. He draws parallels between Gretchen and Alma Mahler in Mahler's search for unconditional love. Fortunately the conductor's skill with his huge forces never deserts him. In the absence of an Eighth from Abbado in Lucerne this could well be as convincing a performance as it is possible to imagine. The recorded sound benefits from not being in the cavernous acoustic of the Kloster Eberbach, as erroneously stated in the booklet, but in the generous but properly controlled acoustic of the Großer Saal at the Alte Oper in Frankfurt. Here the forces, though large, can all hear each other well enough to display some of the most disciplined and beautiful music-making one could wish for. The soloists all sing in tune and indeed sing with power and expression. The promoters even found in Anna Lucia Richter a suitably angelic-looking soprano for the Mater Gloriosa role which is sung from high up behind the orchestra. The remaining soloists are placed in front which helps the clarity of the words and allows one to enjoy the superb singing particularly of the three male soloists who, unusually, match the high quality of the five female singers. Well translated subtitles help here. This, the longest of Mahler's symphonic movements, provides opportunities for all the forces to display their best - the percussion have some large and sonorous bells to play. I even suspected I heard the presence of a piano but could not see it on-stage. Mahler does call for both this and a glockenspiel in addition to the harps. The FRSO show yet again how cleanly they can perform Mahler's complex music even at the speeds demanded by their conductor. By contrast, in the extensive choral and vocal passages Järvi can be hugely expansive, entirely to the benefit of the music which never loses tension or overstays its welcome. By the time we reach the vast orchestral coda we can only be thankful we have heard and seen such a very fine Mahler Eighth.

Dave Billinge

*** This disc has also been played on the MusicWeb Listening Toom equipment and we were unable to reproduce the colour fringing noted above. The picture quality of thecwhole series has been fine.








 
---
| | |
| --- | --- |
| | |

Donate and keep us afloat
New Releases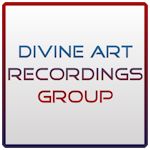 <!-eloquence closes end Jan 2019 extended end Feb->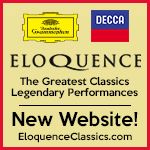 Follow us on Twitter
Editorial Board
MusicWeb International
Founding Editor
Rob Barnett
Senior Editor
John Quinn
Seen & Heard
Editor Emeritus
Bill Kenny
Editor in Chief
Vacant
MusicWeb Webmaster
David Barker
MusicWeb Founder
Len Mullenger