paid for
advertisements

<!- Forgotten to FEb 2023-->
---
100th birthday of Mieczyslaw Weinberg on December 8, 2019.
Renate Eggbrecht has recorded all 3 violin Sonatas
All Troubadisc reviews
FOGHORN Classics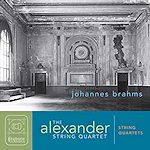 Brahms String Quartets

All Foghorn Reviews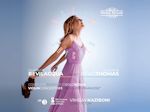 Clarissa Bevilacqua plays
Augusta Read Thomas
all Nimbus reviews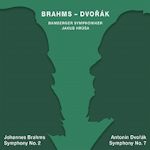 Brahms 2 Dvorak 7
all tudor reviews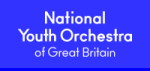 Follow us on Twitter
Editorial Board
MusicWeb International
Founding Editor
Rob Barnett
Editor in Chief
John Quinn
Contributing Editor
Ralph Moore
Webmaster
David Barker
Postmaster
Jonathan Woolf
MusicWeb Founder
Len Mullenger
Discs for review may be sent to:
Jonathan Woolf
76 Lushes Road
Loughton
Essex IG10 3QB
United Kingdom

jonathan_woolf@yahoo.co.uk
---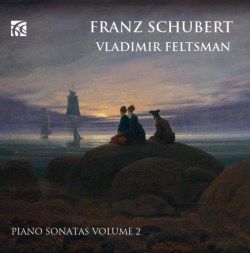 Support us financially by purchasing
this through MusicWeb
for £12 postage paid world-wide.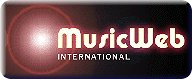 Franz SCHUBERT (1797-1828)
Piano Sonatas - Volume 2
Sonata in A major D664 (1819) [21:43]
12 Gräzer Walzer D924 (1827) [19:05]
Sonata in B-flat major D960 (1826) [45:34]
Vladimir Feltsman (piano)
rec. 2013, Wyastone Leys, Monmouth, UK. DDD
NIMBUS ALLIANCE NI6298 [77:22]

I welcomed in my previous review the first volume of Vladimir Feltsman's Schubert recital in this series with some slight and very personal reservations regarding his interpretative choices. I felt that his assertive approach provided ample gravitas but missed some of the delicacy I found in performances by Walter Klien (Vox) or Martino Tirimo (Warner).

This second volume, the latest in Feltsman's growing discography for Nimbus of over twenty recordings, was made in the same three day recording period as the first but for later release. It evinces the same sombre, weighty manner in the opening movement of D960 but I find it much more apt there. The deliberateness of Feltsman's restatement of the main theme, played against heavy ostinato chords on the left hand, suits the profundity of Schubert's greatest sonata and the programme is balanced by some of the most joyous and insouciant music for piano he ever wrote. I still ideally require a greater sense of momentum than Feltsman finds in the first movement, as the main theme struggles to free itself from the bonds of that ostinato, but must acknowledge that it is marked "Molto moderato" and therefore respect his artistic stance. He undeniably brings great intensity to the "Sturm und Drang", hand crossover passages at the heart of the movement.

Whether we "need" another recording of D960 when we already have so many stellar versions is debatable, but comparisons with other interpreters reveal that its opening movement, by far the longest and most discursive in Schubert's Piano Sonatas, withstands a wide variety of treatments. To generalise: Klien is lyrical and Romantic, Tirimo melancholy and restrained, Perahia less brooding and more songlike, Rubinstein classically restrained and without the repeat, Pollini fleet and elegant, Yudina quirky and wilful, Uchida subtle and reflective, then mercurial and strong. The artist Feltsman most resembles in this piece is Richter; Feltsman's account is amongst the slowest. Richter is similarly massive in manner and takes even longer in the first two movements but adopts a more aggressive pace for the final one, evidently disregarding the "ma non troppo" instruction, whereas Feltsman is more respectful of it.

Feltsman's playing of the long, opening melody of the second movement is rapt and poised. The return of its unearthly beauty after the agitated middle section is like hearing a comforting voice — time stands still. After such intensity, the tripping lightness of the Scherzo is very welcome before the headlong rush into the kaleidoscopic mood-shifts of the finale; Feltsman makes the repeated single note G hang in the air like a death-knell.

I was unfamiliar with the delightful ten-minute waltzes. They are little gems: a series of sparkling, moto perpetuo dances which are consistently fluid and inventive. They would obviously make an ideal encore in concert, but on a recording they are certainly better placed separating two sonatas so different in mood.

D664 stands in complete contrast to its later sibling: Feltsman gives us gentle, lyrical, carefree playing which blossoms in the typically warm, sonorous acoustic provided by Nimbus. He perfectly captures the joy and serenity of the work, not over-complicating the childlike simplicity of the Andante but simply applying a little rubato, almost like a shy hesitation, before the triplets in each, bar in order to bring out its artless charm. The Allegro is a bubbling outpouring of joy, replete with birdsong and galumphing rustic dance in three-quarter time. I like Feltsman as much in this joyous mode as when he is presenting the profundities of what he calls in his notes, Schubert's "dream vision".

This is a splendid disc, beautifully balanced and elegantly played; I look forward to more in the series.

Ralph Moore

From Nimbus
You may be interested in this list of sonatas Feltsman has recorded and which will be issued on 4 more single CDs in 2016, making 6 volumes altogether:
E-flat major D568
B major D575
A minor D784
A minor D845
D major D850
C minor D958
A major D959
E minor D566/506
F-sharp minor D571 [one movement only]

This completes the 11 sonatas that Schubert finished, plus a couple of 'fragments'. I can't be absolutely certain how they will be programmed but the plan is to have one of the 'big' sonatas (underlined) on each CD. Regarding Brahms, Feltsman has today confirmed that he wants to beginning recording in March next year.


---
| | |
| --- | --- |
| | |
Donate and keep us afloat
New Releases


<!- cpo end March 2023 --> all cpo reviews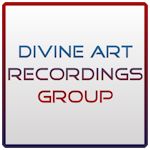 Click to see New Releases
Get 10% off using code musicweb10
All Divine Art reviews
<! apr 12 months Nov 22 - Oct 23 -->
Recordings of the Month
October 2022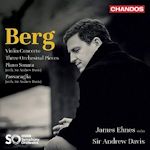 Violin Concerto Elmes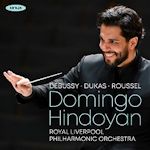 Debussy Jeux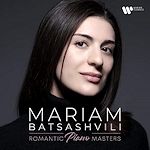 Romantic Piano Masters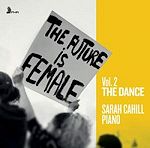 Volume 2 - The Dance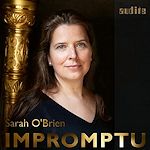 Complete Harp Impromptus
September 2022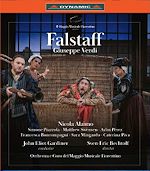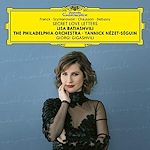 Secret Love Letters
Lisa Batiashvili