paid for
advertisements

---
100th birthday of Mieczyslaw Weinberg on December 8, 2019.
Renate Eggbrecht has recorded all 3 violin Sonatas
All Troubadisc reviews
FOGHORN Classics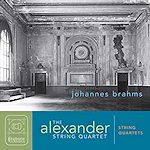 Brahms String Quartets

All Foghorn Reviews


Follow us on Twitter
Editorial Board
MusicWeb International
Founding Editor
Rob Barnett
Editor in Chief
John Quinn
Seen & Heard
Editor Emeritus
Bill Kenny
MusicWeb Webmaster
David Barker
Postmaster
Jonathan Woolf
MusicWeb Founder
Len Mullenger
Discs for review may be sent to:
Jonathan Woolf
76 Lushes Road
Loughton
Essex IG10 3QB
United Kingdom

jonathan_woolf@yahoo.co.uk
---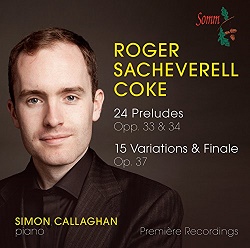 Support us financially by purchasing this from
Roger Sacheverell COKE (1912-1972)
Preludes Op.33 (1938-9) [22:46]
Preludes Op.34 (1941) [25:51]
Variations Op.37 (1939) [28:15]
Simon Callaghan (piano)
rec. The Old Granary Studios, Suffolk, UK, 2014
world premiere recordings
SOMM CÉLESTE SOMMCD0147 [77:12]

It's fascinating to read about Simon Callaghan's 'unearthing' of the music of the Derbyshire composer, Roger Sacheverell Coke. He was given a score of the composer's 24 Preludes by a fellow pianist. Initially off-put by the meticulous detail contained therein, his perseverance won the day and there was no turning back. With echoes of Scriabin, Bax and Rachmaninov, the music struck a chord, and Callaghan became a man with a mission. With not much to go on apart from an entry in Grove (1955 Edition), he decided to research the life of this enigmatic composer. The Coke-Steel Archive at Chesterfield Library and the British Library proved valuable resources, the latter offering a late 1940s recording of Coke himself playing and discussing his music. Finally, Callaghan approached Somm and the 24 Preludes (1938-41) were recorded last year, coupled with the 15 Variations, Op. 37 from 1939.

Coke was born in Alfreton, Derbyshire in 1912, into an upper middle-class family. His father was a military man, who was killed in the opening months of the First World War at the battle of Ypres. Roger was only two at the time. Eton educated, his artistic temperament eventually began to develop. Interestingly, a nineteenth-century relative was Alfred Sacheverell Coke, a pre-Raphaelite artist. The family's wealth was a positive asset to the young composer's development. His mother converted a stable building into a music studio and furnished it with a Steinway grand. Coke studied music with John Frederick Staton and Alan Bush. The piano was to feature prominently in his compositions, which include three symphonies, six piano concertos, chamber works, solo piano music and a three-act opera The Cenci.

The 24 Preludes comprise two sets, Op. 33 containing eleven, and Op. 34 thirteen. Op. 33 opens emphatically with a Prelude marked 'Appassionato' consisting of a declamatory theme over an agitated and restless bass. Prelude No. 4 is cast in a similar mould, delivered by Callaghan with assertive passion. Prelude 7 'Grazioso' is lyrical, as is No. 11. To my ear, No. 10 has a Chopinesque flavour. Prelude No. 12 which opens Op. 34 truly makes its assertive presence felt. No. 13, which follows, is more conciliatory in tone. Prelude 14 is painted with a rich palette of colourful harmonies. Nos. 15 and 16 are more introvert. Callaghan voices the chords admirably in 17, with 18 sounding busy and agitated. No. 20 is languid, as its marking suggests. The cycle ends in a 'Maestoso' of energetic, rhythmic power.

I have a preference for the Variations Op. 37, which are the product of an inventive and imaginative mind. They cover a wide emotional range, with Callaghan skilfully underlining the diverse elements. The beautiful theme is poignant, yet has a certain nobility. Variation 2 is upbeat, contrasting with the sombre, dark, tolling quality of the 'dolorosa' of Variation 3. Here I detected a Rachmaninov influence. In Variation 4, the pianist emphasizes the melodic line against an arpeggiated accompaniment. The exquisite Variation 9 is wistful, and in Variation 15, the Dies Irae seems to make an appearance.

The pianist's dogged pursuit of the composer's lost manuscripts, especially the score of his Piano Concerto No 3, has been fruitful. A visit to Griselda Brook and Christopher Darwin, niece and nephew of Coke, helped fill the gaps in the life of this troubled composer; he was a homosexual at a time when it was illegal, and suffered some schizophrenic episodes in his youth. The highlight of the visit, however, was Callaghan's discovery that the missing manuscript of the Third Concerto was safely in the hands of Christopher Darwin. The pianist has hinted that this could be a further recording project - a tantalizing prospect.

For Simon Callaghan, this recording project has clearly been a labour of love, and his persuasive advocacy of this unsung composer is to be lauded. A comprehensive biographical portrait of the composer is provided by Robert Matthew-Walker, and the booklet is adorned with some interesting black and white photographs of Coke. The Old Granary Studios, Suffolk provide a warm, sympathetic acoustic allowing this music to be showcased at its best. For me, this release has been an exciting discovery.

Stephen Greenbank

Previous reviews: Nick Barnard and Rob Barnett

Editor's Note
Quite apart from having a look at Nick Barnard's review of this disc - referenced above - readers might also care to look at a review of EM Records disc including Coke's First Violin Sonata and a review in 2012 of a concert performance of the same work by the same musicians as part of the EMF of that year.

I also add some rough background notes I made from the BBC's Coke files. These notes were made in May 2015 after a visit to the BBC Written Archive Centre at Caversham Park, Reading:-

Apart from the ping-pong of correspondence over sending scores for appraisal and then returning them to the composer I gleaned the following from the composer's letters and fliers:-

Vocal Concerto (voice and orchestra) op. 25 (1936) 13 1/2 mins duration

Piano Concerto No. 1 (1931) premiered by composer at the Pump Room, Bath

Piano Concerto No. 2 given at Dan Godfrey concert in Bournemouth in 1933. Also performed by composer and Dan Godfrey in Bournemouth at a Wednesday afternoon concert on 14.3.34. This was broadcast. No date given but file indicates further performance at Torquay, Devon with composer as pianist and Ernest Goss conducting. Writing to Adrian Boult the composer said in a letter dated 14.9.33 that this work was his best so far. He also said that it had been performed at Bath and Chesterfield in addition to the events indicated above. Work destroyed by 1937.

4 April 1939: Piano Concerto No. 3 given in Bournemouth by Charles Lynch with Richard Austin (3.8.39)

Symphony No. 1 op 13 given in Bournemouth by Richard Austin on 3 July 1936. Work had been destroyed by 1937.

Symphony No. 2 in G minor op 22 - duration 31mins. Dedicated to Rachmaninov. Premiered: 22.9.1940

Piano Sonata No. 3 - dedicated to Moiseiwitsch

In the 1930s Coke was writing to the BBC in support of performance of scores by Bax and Rachmaninov.

It's fair to say that the files shows a cold-to-tepid reaction from the BBC hierarchy to Coke's pleas for performances.

---
| | |
| --- | --- |
| | |
Donate and keep us afloat
New Releases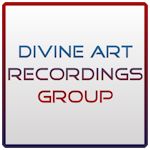 Click to see New Releases
Get 10% off using code musicweb10
All Divine Art reviews
Recordings of the Month
April2022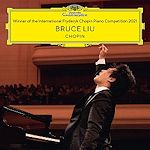 Chopin Bruce Liu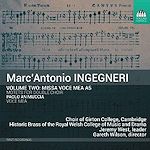 Ingeneri Volume 2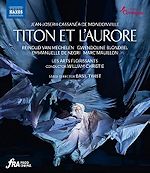 Mondonville - Titon et L'Aurore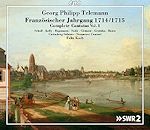 Telemann - French Cantatas 1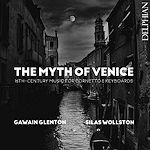 March 2022

Brahms Symphony 4
MacMillan Larghetto for Orchestra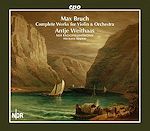 Bruch Violin Concertos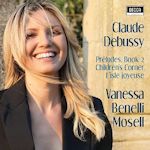 Debussy Preludes Book 2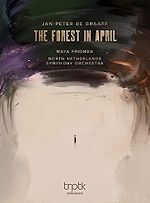 Jan-Peter de GRAAFF
Cello Concertos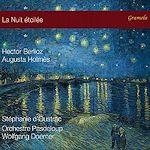 La Nuit étoilé
Berlioz. Holmes