paid for
advertisements

<!- Forgotten to FEb 2023-->
FOGHORN Classics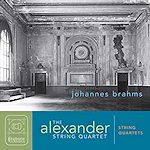 Brahms String Quartets

All Foghorn Reviews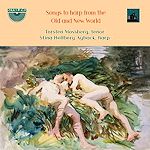 Songs to Harp from
the Old and New World

all Nimbus reviews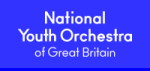 Follow us on Twitter
Editorial Board
MusicWeb International
Founding Editor
Rob Barnett
Editor in Chief
John Quinn
Contributing Editor
Ralph Moore
Webmaster
David Barker
Postmaster
Jonathan Woolf
MusicWeb Founder
Len Mullenger
REVIEW
RECORDING OF THE MONTH
Plain text for smartphones & printers
Donate and keep us afloat
New Releases


<!- cpo end March 2023 --> all cpo reviews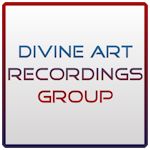 Click to see New Releases
Get 10% off using code musicweb10
All Divine Art reviews
<! apr 12 months Nov 22 - Oct 23 -->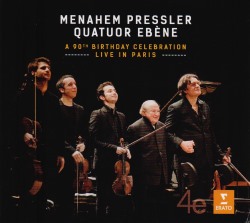 Support us financially by purchasing this from
Menahem Pressler - A 90th Birthday Celebration - Live in Paris with Quatuor Ebène
Antonín DVOŘÁK (1841-1904)
Piano Quintet in A major, Op. 81, B.155 (1887) [38:07]
Franz SCHUBERT (1797-1828)
Piano Quintet in A major, D.667 'The Trout' (1819) [37:39]
Menahem Pressler (piano)
Quatuor Ebène (Pierre Colombet (violin); Gabriel Le Magadure (violin); Mathieu Herzog (viola); Raphaël Merlin (cello)); Benjamin Berlioz (double-bass)
rec. live, 7 November 2013, Salle Pleyel, Paris, France
ERATO 2564 625964 [75:39 & DVD: 116:30]



To celebrate the 90th birthday of Menahem Pressler the Quatuor Ebène was invited to join him in concert at the Salle Pleyel, Paris on 7 November 2013. A founding member and pianist of the Beaux Arts Trio the German-born Israeli/American pianist became established as one of the world's most distinguished and honoured pianists. To mark the event Erato recorded the concert. With the CD they have issued a DVD which adds to the CD's Dvořák and Schubert Quintets performances of four excerpts from Schubert's Winterreise and Die Forelle with Pressler accompanying tenor Christoph Prégardien. The Quatuor Ebène also perform the Andantino from the Debussy String Quartet. To conclude, Pressler plays the Chopin Nocturne in C sharp minor, Op. posth.

The first work is Dvořák's Piano Quintet in A major Op. 81. Buoyed by the great success of his fifth visit to England in 1886 Dvořák the next year completed this substantial and joyous work. In the quicker movements Pressler and the Quatuor Ebène perform with great vitality and joie de vivre. Evidently based on a ballad that originated in the Ukraine the Dumka is beautifully performed. I love the playing of the mournful viola melody and the way the group convincingly communicate an undercurrent of melancholy. Steeped in Bohemian folk-music in the Scherzo, a Furiant, the quintet gallops along with sheer vivacity. My first choice Dvořák's Piano Quintet, Op. 81 for some years has been the evergreen 1962 Vienna account from Clifford Curzon and the Vienna Philharmonic String Quartet led by Willi Boskovsky. Theirs is classic chamber-music playing of the highest quality and has been digitally re-mastered on Decca. Another version I often play is the stunningly vital performance from the Leipzig String Quartet with Christian Zacharias. It is beautifully recorded too in 2003 and can still be found on MDG Gold.

Schubert's 'Trout' Quintet, D.667, unusually scored for piano, violin, viola, cello and double-bass is one of the most glorious works in all chamber music. It was likely written in the summer of 1819 not long after the composer's return to Vienna from teaching Count Johann Karl Esterhazy's two young countesses at Zseliz then in Hungary, now Želiezovce, Slovakia. The score is thought to have been commissioned by Sylvester Paumgartner, a wealthy local patron also an amateur cellist. He it was who suggested using a theme and set of variations on Schubert's own song Die Forelle (The Trout) D.550. In the accomplished hands of Pressler and his fellow musicians the delightfully vivid opening Allegro vivace truly sparkles. The intensely songful Andante feels wistfully reflective and the concise Scherzo personifies warm summer joy. This is followed by the Andantino an engaging and wide-ranging theme and five variations. After a slightly reserved start the judiciously paced Finale develops into a lyrical outpouring of blissful emotion. Remarkable throughout is Presser's eloquence and gloriously crisp articulation. There are a considerable number of competing recordings of Schubert's 'Trout' Quintet. The one I have played most often is the one by Frank Braley, Renaud Capuçon, Gérard Caussé, Gautier Capuçon and Alois Posch recorded in La Chaux-de-Fonds in 2002 on Virgin Classics. Another favourite is the evergreen account played by pianist Clifford Curzon and the Vienna Philharmonic String Quartet led by Willi Boskovsky. Curzon and the string players are on their finest form with highly polished playing, captivating expressive eloquence and tremendous lyricism.

A real bonus on the DVD is the performance of four pieces from Schubert's epic Winterreise for voice and piano, D.911. These are sung by the German tenor Christoph Prégardien accompanied by Menahem Pressler. Winterreise is widely acknowledged as Schubert's supreme contribution to the Lied. It was in 1827 that he composed the song-cycle in two parts, each containing twelve songs and all setting the German poet Wilhelm Müller. It seems remarkable today that when Schubert's circle of friends initially heard Winterreise it received a very mixed response with a number considering the cycle much too gloomy for enjoyment. Here at the Salle Pleyel, Paris the partnership of Prégardien and Pressler is an inspired one with both relishing every note. It is frustrating that Prégardien and Pressler didn't perform the whole cycle on the night. Prégardien provides exceptionally sensitive and refined singing with clear diction. He is expressive yet in a rather understated manner. Finally Prégardien gives an attractive performance of Die Forelle the short song from which Schubert used a theme for his set of variations in the fourth movement of the 'Trout' Quintet. Next the Quatuor Ebène plays the third movement Andantino from Debussy's String Quartet from 1893. It's a most lovely performance with the Ebène knowing just how much emotion to blend with the writing's refined textures. The final item on the DVD is Pressler's delightful reading of Chopin's beautiful Nocturne in C sharp minor, Op. posth. Composed in 1830 this is sometimes called the 'Reminiscence' and Pressler's playing is elegant and quite gracious.

A perfectly matched collaboration Pressler and the Ebène are in outstanding form in both the quintets. Their playing is a watchword for refinement and character. Pressler's part is truly inspired especially for his unshakeable sensitivity and captivating lyricism. These quite stunning live performances are lent additional frisson by the occasion of Pressler's ninetieth birthday. On both the CD and DVD the sound quality has been engineered to a high standard with an especially satisfying balance between piano and strings/voice. The DVD includes a film of Pressler thanking the Ebène for performing with him and also giving a very short talk about his life in music. The booklet essay titled 'Menahem Pressler - The venerable prodigy' concentrates solely on the ninetieth birthday celebrations with nothing about the works played. Worthy of praise on the DVD is the picture quality of this LGM Télévision production directed by Sébastien Glas. The footage is agreeable and has been shot using judicious camera angles in a way that doesn't detract from the music.

Michael Cookson

DVD contents
Dvorak & Schubert quintets plus
Franz SCHUBERT (1797-1828)
Winterreise, for voice and piano, D.911 (1827):
No. 5: Der Linden Baum [4:15]
No. 11: Frühlingstraum [3:55]
No. 15: Die Krähe [1:44]
No. 24: Der Leiermann [3:10]
Lied: Die Forelle, D.550 (1817) [2:11]
Claude DEBUSSY (1862-1918)
Third movement Andantino from String Quartet in G Minor, Op. 10 (1893) [8:58]
Frédéric CHOPIN (1810-49)
Nocturne in C sharp minor, Op. posth. (1830) [3:38]
rec. live, 7 November 2013, Salle Pleyel, Paris, France
Menahem Pressler (piano)
Quatuor Ebène
Christoph Prégardien (tenor)
Executive producer: Sabrina Iwanski
Producer: Pierre-Martin Juban
An LGM Télévision production
DVD direction: Sébastien Glas
DVD Colour - NTSC systems - Disc format: 1 DVD5 - Sound format: Stereo PCM 2.0 - Main language English - No subtitles.


---
| | |
| --- | --- |
| | |