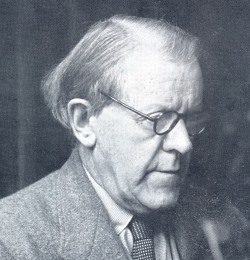 Harold Craxton in later years, photo by D. Johnston
I have
already written
about Harold Craxton for MusicWeb International. Later, I contributed the article on Craxton for the Oxford Dictionary of National Biography. This might seem enough, but I would like to return to Craxton for three reasons.
Firstly, I happened to look over my first draft of the Oxford DNB entry. It was more than double my allotted length and the final article, obviously, had to be considerably whittled down. It seemed a pity that the longer version, with a certain amount of additional information, should forever remain a matter between me and my computer. With just a few changes, then, I reproduce it as the biographical part of the present article.
Secondly, while I was aware at the time that Craxton had set down a certain number of recordings, and I mentioned their existence, I was unable back then to hear any of them. In a relatively few years the accessibility of early recordings has been revolutionized. A fair number of Craxton's recordings with the mezzo-sopranos Elena Gerhardt and Astra Desmond can be downloaded from
CHARM
. The Melba-Brownlee duets have appeared in several anthologies and can be found on YouTube. The Delius Cello Sonata with Beatrice Harrison and Chemet's Saint-Saëns are available from
Damian's 78s
. A further Chemet item is on YouTube. The Schubert E flat Trio with Spencer Dyke and Patterson Parker is at
Shellackophile
. Several volumes of Jacques Thibaud's recordings, include some with Craxton, were issued in 1999 by Fono Enterprise. These may not be currently available and were any case subject to vicious application of the Cedar system. A few of the Thibaud-Craxton recordings, nicely transferred, can be found at
78 Toeren
and on YouTube. The two songs by Craxton which were recorded by John McCormack, with orchestra, are likewise available on YouTube. My general impression, while listening to this material, was how pleasant, and above all how musical, these old recordings still sound if you don't mess around with them and try to make them sound like modern digital recordings. Ironically, the only unsatisfactory transfers I heard were the ones I'd actually had to pay for.
As will be seen from my final section, "Towards a Harold Craxton Discography", this does not cover everything set down by Craxton. It is enough, I feel, to offer some sort of preliminary assessment of his work as a pianist.
Lastly, a fascinating compilation has been issued by APR, dedicated to
Tobias Matthay and his Pupils
. As will be seen in the biographical section below, Craxton was a dedicated Matthay disciple and may be considered the bridge between Matthay and the post-war generation of British pianists. The APR compilation contains no recordings by Craxton, though it does include some by Nina Milkina who, while she played a few times for "Uncle Tobs", always described herself as a pupil of Harold Craxton, and was extremely proud of it.
No doubt Craxton's exclusion from the APR compilation is due to the fact that no solo recordings were available. Given his importance, however, I feel he has a proper place in any overview of Matthay's pupils. So I shall conclude my discussion by suggesting the possible content of a CD tribute to Craxton.
BIOGRAPHICAL NOTES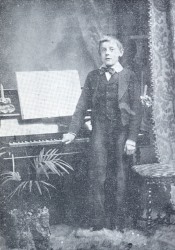 Master Harold Craxton, pianist, aged 11
Thomas Harold Hunt Craxton, pianist, teacher and composer, was born on 30
th
April 1885 at 6 Dorchester Place, Marylebone, London. He was the first son of Thomas Robert Craxton (1858-1908) and Sarah Jane Craxton, née Hunt (1852-1905). The Craxtons originated in Northamptonshire but Thomas Robert, compelled by delicate health to abandon his prospective career as a schoolmaster, moved south in search of better employment, first to Devizes, Wiltshire, and then to London in 1884. Sarah Jane Hunt possessed a more complete education than her husband. In 1883 she was headmistress of the Hampden Gurney School for Girls. She possessed certificates in physical geography, divinity and musical sight-reading, and had sung in the William Carter Choir (a forerunner of the Royal Choral Society).
When Harold was only a few months old the family moved to Devizes again, where his father set up as a publican. It was in the bar of his inn, "The Elm", that Harold made his first appearance as a pianist, at the age of five, playing a duet with the barmaid. A little later, at the age of seven, his teacher, a Miss Davies, entered him for the first grade of the Trinity College of Music examinations. His mother accompanied him to Bath Assembly Rooms for the exam, which he entered with severe misgivings since he understood the two dummy knights in full battle dress guarding the entrance to be the examiners. However, he passed with one mark to spare.
Thomas Robert's business was proving unsuccessful and the family moved to the poorer part of the town. Thomas Robert attempted to maintain what was by now a brood of five, all boys, by working first as a butcher, then as a shoe-repairer and even as a hairdresser. A number of letters of introduction, still in existence, testify to his efforts to better his situation. For a certain period he was compelled to work in London, sending his family thirty shillings a week to live on. By 1898 the family was reunited in London. A receipt exists from a Miss Collins of Trinity, made out to Mrs. Craxton, for "£1. 8s 0d for 12 pianoforte and theory lessons for Master Harold Craxton (plus 2s 6d for Beringer's Technical Studies)". 60 years later Craxton still prescribed Beringer to some of his pupils.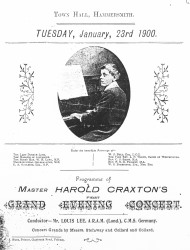 Master Craxton's First Grand Evening Concert (click on image for larger version)
Craxton's piano studies continued with a Mr. Louis Lee. "Master Craxton's First Grand Evening Concert" took place at Hammersmith Town Hall on 23
rd
January 1901. It was a mixed programme, to which Craxton contributed solos by Wolff, Lachner, Henselt and Benedict and joined his teacher in duets by Rubinstein, Mozart and Godard. In truth, it was not his first; a similar programme had been presented in Maidenhead the previous November. Further concerts followed, in Maidenhead again, and in West Kensington and Devizes. The
West London Observer
reported that he was "the possessor of exceptional qualities".
In 1902 he took up his first professional engagement, as pianist and librarian of the Devonshire Park Symphony Orchestra, Eastbourne, and followed this with a three-year stint at the Café Monaco. In view of Craxton's strong associations with the Royal Academy of Music, it needs stressing that his own early training took place far away from any great musical centre. Only in 1907, at the age of 22, did he enter the Tobias Matthay School, studying first with Cuthbert Whitemore and then with Matthay himself. Craxton remained devoted to Matthay, though his own practical nature prevented him from ever attempting to tabulate his technical ideas in abstruse prose as Matthay did. The two collaborated (together with Felix Swinstead) in "Approach to Music" (Winthrop Rogers 1941), a piano course which might still be used with profit.
Following his studies with Matthay, Craxton became accompanist to the Canadian soprano Emma Albani (1847-1930) for two years until her retirement in 1911. He then obtained a similar position with Dame Clara Butt (1872-1936). 1911 also saw the publication of his first compositions, Three Pieces, op. 1 (Bosworth 1911).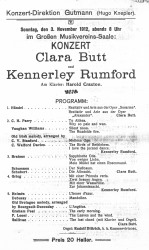 Recital with Dame Clara Butt, 1912 (click on image for larger version)
Extensive tours on both sides of the Atlantic now followed in the company of Dame Clara and her husband, the baritone Kennerley Rumford. Craxton was by now the most celebrated accompanist in the United Kingdom. In view of Dame Clara's formidable reputation it is worth recording that she treated Craxton with great kindness. She performed several of his compositions and, perhaps more importantly still, smoothed the way for his marriage to Essie Faulkner (1890-1977), initially opposed by Essie's parents, in December 1914.
The
Daily Telegraph
of 5
th
October 1918 contained an announcement that Craxton had resigned his position as accompanist to Dame Clara Butt "to devote his whole time to London work". For Craxton was by now a family man. His eldest son Timothy was born in 1916 and his second, Antony, in 1918. Antony (1918-1999) was to have a long and distinguished career at the B.B.C., among other things bringing classical music and opera to the television. The only one of Craxton's six children to become a professional musician was the youngest, Janet (1929-1981), an exceptionally fine oboist. John (1922-2009) showed his artistic bent by becoming a notable painter.
Craxton's daughter Janet became one of Britain's finest oboists
In 1919 Craxton was appointed Professor of Pianoforte at the Royal Academy of Music, a post he held for over forty years. On his retirement in 1960 he was awarded the O.B.E. He was also President of the Incorporated Society of Musicians from 1947 to 1948.
That Craxton wished, at one stage, to be considered also as a solo pianist is evident from the fact that he opened a new scrapbook of press-cuttings with two pages dedicated to his "First Recital, May 24
th
1917", at the Wigmore Hall. Though not unappreciative, the press comments reveal the tendency of critics to typecast an artist. That from the "Daily Telegraph" may stand as typical: "Hitherto Mr. Harold Craxton has devoted his considerable talents chiefly to the writing of very charming songs and to the playing of accompaniments more than ordinarily well. In these days, of course, a good 'accompanist' must of necessity be a pianist of real excellence, and this Mr. Craxton certainly showed himself to be" (26.5.1917). A second recital took place on July 15
th
1918 at the Steinway Hall. Thereafter the scrapbooks – which may not all have been preserved – refer only to his appearances as accompanist.
Craxton kept a fairly detailed record of his performances. This shows that he covered an enormous range of music as an accompanist – the programme of violin sonatas by Debussy, Pizzetti and Ireland which he presented with Spencer Dyke in 1921 would be notable even today. His solo repertoire, however, perhaps for lack of time to work on its enlargement, remained substantially unaltered throughout his career. He had a great love of early English music, from Byrd and Bull to Arne and Boyce. He published numerous editions and arrangements of these pieces and invariably began a recital with a group of them, followed by a selection of mostly short works by later composers particularly dear to him, Chopin, Schumann, Brahms and Debussy. He was proud of his collaboration with Tovey in the Associated Board edition of the Beethoven Piano Sonatas (1931) and in later life he gave frequent illustrated lectures on these works, but there is no evidence that he played any but op. 27/2 in a recital. He had a particular love of Debussy and his pupil Nina Milkina recalls that his playing of "La Cathédrale engloutie" was unsurpassed by any other in her experience. Back in 1918, "Music Trades Review" reported an unfortunate incident at a concert given in Debussy's memory: "Mr. Harold Craxton is a remarkable exponent of Debussy, his interpretation of the 'Reflets dans l'Eau', 'Jardins sou la pluie', 'Soirée dans Grenade' was full of imagination and colour. It is regrettable that we were unable to hear him in 'La Cathédrale Engloutie' and 'Les Collines d'Anacapri'. A sudden outrush of the majority of the audience emptied the hall, and an interesting part of the programme had to be omitted" (15.6.1918).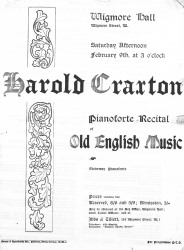 Old English Piano Music: Wigmore Hall 9.2.1924 (click on image for larger version)
Craxton often professed perplexity when pupils brought him contemporary music. Nevertheless, he demonstrated in 1954, the last year in which he accepted public engagements as a pianist, that he could cope at least with mainstream moderns, by accompanying Muriel Brunskill in Britten's "Charm of Lullabies". To the end of his life he kept up his repertoire of early English pieces and would play them to gatherings of friends. Today the performance of music earlier than Bach on the piano is frowned on, but all who heard him testify that he found a rare magic in these pieces.
A small number of B.B.C. recordings of these early English pieces is now in the family possession but as far as commercial recordings are concerned we can hear Craxton's work only as accompanist, sometimes in rather ephemeral works. His extensive collaboration with the violinist Jacques Thibaud in the 1920s covered a mouth-watering repertoire but their quite numerous recordings together, like the smaller series with Renée Chemet, are exclusively of Kreisler-type encores. He recorded only two longer works. The Delius Cello Sonata with Beatrice Harrison (1926) is quite well known; the other work was the Schubert E flat Piano Trio, which he recorded with Spencer Dyke and Patterson Parker (1925). The series of lieder recordings made with the mezzo-soprano Elena Gerhardt (1924-9) was pioneering in its day, as was the group of Purcell songs he recorded with the mezzo-soprano Astra Desmond in the 1940s.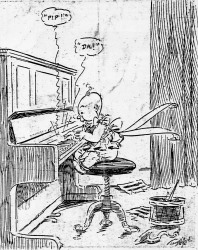 Press reaction to Craxton's views on musical education for children were mainly sarcastic
However important Craxton's work was as a pianist – and there are plenty who testify that he was
the
accompanist before the arrival of Gerald Moore – it is probable that his work as a teacher was more important still. He jocularly remarked "the right Bach at the right time for the pupil or trouble always happens", yet the secret of his whole approach can be divined from this phrase. He was acutely aware that each pupil had a completely different set of needs, and had an exceptional capacity to diagnose what those needs were. "A good music lesson", he stated, "should be 'a practice under supervision' It was a mental effort under criticism. It was a spot diagnosis for faulty habits, and the eradication of them" (
Bexhill-on-Sea Observer
, 21.11.1936). So one student would be told to practice Beringer's exercises at home and bring Cramer Studies to the lessons, another who travelled in by train would get finger-strengthening exercises to do in the railway carriage while yet another, evidently endowed by nature with a remarkable natural technique and musicianship, would receive friendly guidance rather than specific technical instruction. Listening to the memories of his surviving pupils it can seem at times that they are each talking about a different teacher (1). However, certain basic principles are clear. Though he did not usually mention Matthay, he had absorbed from his teacher, and made his own, fundamental ideas such as economy of movement, a relaxed wrist and a strong first joint, and pupils who did not do these things by nature got exercises until they obtained them. He was also very much aware that attitudes in England were fairly amateurish and caused a furore by stating that "I know in this country at least six of the most talented children that any teacher in any part of the world could wish for – such children who, if they were born in some foreign countries, would be immediately supported by the State, put in a conservatoire, and given every opportunity to develop this genius. They would be looked upon as a national asset" (
Greenock Telegraph
, 3.1.1935). Press reaction was almost universally sarcastic and the
Birmingham Mail
published a cartoon in which a little horror, with a smashed-in drum and an unravelled trumpet already to his credit, applied his destructive talents to the piano (see illustration). If attitudes towards musical studies had improved by the time Craxton retired, no small credit was due to him.
Very often Craxton's method consisted simply in selecting the right piece at the right time. The pupil may not have been aware of what his teacher was doing, but years later would realise that thanks to a particular piece he had corrected a particular error at just the right moment. And so the final analysis is of an almost underhand teaching, outwardly benign and democratic, which nonetheless stemmed from a clear idea of where each pupil had to go, and invariably got him there.
Musical principles were equally basic. He was undogmatic and very open over interpretative matters, but detested vulgarity and had very clear ideas as to the style required for each composer. Above all, the overriding principle was that the performer should make his message clear to the listener.
A collateral aspect of Craxton's teaching was the legendary hospitality which accompanied it. Blessed with a large house in Kidderpore Avenue, Hampstead after the war and a still larger one in Grove End Road, St. John's Wood, before it, some students became virtually adopted. The dinner-table was always overflowing and the upstairs rooms were permanently full of pails of soaking students' socks. Presiding over the household was the genius of Essie, described as the "universal mother" to family and students alike, and even to her husband, whom she used to escort to the Royal Academy each day in the battered old pre-war Rolls-Royce he was unable to drive himself. This open household continued long after his official retirement. He continued to receive students privately until his death and always showed the greatest interest in the subsequent careers of his former pupils. One pupil who had no pretensions to becoming a musician, the novelist Elizabeth Jane Howard, has given a memorable description of Craxton at the height of his career in 1936:
"His appearance was unusual and fascinating. He wore his hair much longer than other people (-). He had a broad and noble brow, large, pale blue eyes whose blandness often concealed an acute sense of humour and a degree of perception that I was unused to; a long nose, a long, indented upper lip below which curled a delicately sardonic mouth, a purposeful chin and large elegant ears" (
Daily Express
, 8.9.1982).
In later life, Craxton was extremely modest about his compositions. In his earlier years he often persuaded singers to slip a song of his into their programmes and he occasionally presented short solo pieces of his own. Yet he composed short pieces throughout his life. The early ballads show a genuine melodic gift and the four unpublished Shakespeare settings achieve that lucidity upon which he insisted in his playing and teaching. Some of his piano solo pieces can still be played with profit and nobody else quite mixed "old meets new" as he did in a group of pieces based on early English sources, most notably "The Plaint of Love" (OUP 1935) and "Siciliano and Rigadon" (OUP 1935), which achieved some popularity in their day. His editions of old English keyboard music are unacceptable now, but they were uncluttered by the standards of their time and brought the music to a wider public.
Harold Craxton died on 30
th
March 1971.
(1) My assessment of Craxton as a teacher is the result of conversations and correspondence with his former pupils Beryl Chempin, Nina Milkina, Christine Pembridge, John Constable, Philip Gammon and Hamish Milne.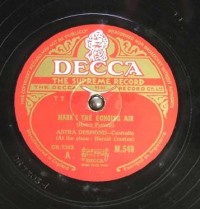 THE RECORDINGS
Below I offer a preliminary attempt at a Craxton discography. The pattern that emerges is that Craxton was a fairly assiduous visitor to the recording studios in the 1920s, mainly with violinists and singers. No recordings seem to have been made in the 1930s, but he accompanied Astra Desmond in Purcell and Grieg in the 1940s. Prior to this, the "Mr. Crackson" who accompanied the violinist Marie Hall in 1918 is generally supposed to have been Harold Craxton.
Instrumentalists
Craxton was the regular partner of the violinist
Jacques Thibaud
for his London appearances, at least during the 1920s. They covered a wide range of repertoire, but their recordings together are all of short encore-style pieces, very few of them actually written for violin and piano at all. A decade later, Thibaud was able to set down several major works. The pianist was his Paris partner Alfred Cortot. Much as one would like to hear what Craxton made of some of these pieces, one could hardly go so far as to regret the recordings with Cortot.
As we saw above, Craxton was famed for his playing of early music, and particularly that of the English virginalists – one of his pupils described this to me as "ineffably beautiful". The nearest we can get to these lost pearls are the baroque pieces he set down with Thibaud.
Not, I would say,
Bach's "Air on the G string"
. Thibaud slithers around quite a bit, and indeed, if you are going to play this piece on just the G string – something that would never have occurred to Bach himself – you can hardly help such slides. In passing, we may note that Craxton keeps the bass line light and not too legato, and enters into a dialogue with the violinist where the music allows.
Much more enticing is the
"Minuet, Gavotte and Gigue"
by
Veracini
. In an earlier article in this series, I wrote of Helène Boschi's playing of Couperin and Rameau on the piano, and of her ability to create a musical world that was true to itself, convincing in its own terms. Thibaud and Craxton do the same thing here. The whole spirit is foreign to anything the composer would have recognized – yet it inhabits a world of fancy, helped by Craxton's light, luminous textures, that can still speak to us today if we set aside preconceptions. The same magic is wrought – in so far as their shorter length allows – in items by
Couperin
("Les Cherubins"),
Leclair
"Tambourin"),
Mouret
("Sarabande") and
Rameau
("Tambourin").
Another item that still has a lot to offer is
Beethoven's Romance in F
. It is ironic that the co-editor of a long-standard edition of the Beethoven piano sonatas can be heard in Beethoven only in this transcription of an orchestral accompaniment. Nevertheless, Craxton makes an authoritative, Beethovenian sound, strong and dramatic, in the brief moments for full orchestra. Notably, the pair keep the music on the move. I have suffered inordinately, over the years, from violinists who seek in this charming youthful Beethovenian trinket a sublimity and a profundity that just aren't in it. There is no lack of feeling here, but it's free-flowing, ardent feeling. This is now my preferred version of the piece.
A "Saltarello" by
Wienawski
and a "Caprice" by
Rode
, arranged by Thibaud himself, certainly show the violinist to have been no mean virtuoso. Kreisler's arrangement of
Schubert's F minor "Moment Musical"
, all in double stops, shows virtuosity of another kind. The actual character that emerges, expressive over a dolefully puppet-like accompaniment, is not unlike that of the rather unusual Helène Boschi performance I heard recently.
Brahms's
most famous Waltz has notable passion.
Two collaborations with Thibaud provide a glimpse of Craxton in
Debussy
. "
The Golliwog's Cakewalk
" gets free, knowing treatment, particularly effective in the "Tristan" quotation. "
La fille aux cheveux de lin
" is surprisingly fast, a more passionate creature than the coy maiden we more often hear today. The tempo moves forward almost recklessly in the middle. It's worth remembering that Debussy had not all that long been dead when these performances were set down. They may be closer to his real world than we imagine.
In other popular works, Thibaud can be surprisingly classical – no indulgence over
Rimsky-Korsakov's "Hymn to the Sun"
, for example, just songful playing. In
Granados
, neither Thibaud nor Craxton belong to the fraternity that thinks Spanish music should be played like the accompaniment to a bullfight. "
Andaluza
" seems even a mite staid at the beginning. The "
Rondelia Aragonesa
" is allowed very considerable tempo variation. Craxton follows these free flights faithfully and brings plenty of colour to the accompaniments.
The other violinist with whom Craxton recorded a certain amount,
Renée Chemet
(1887-c.1953/5), is much less remembered today. Though a little younger than Thibaud she seems, on the evidence I've heard, to be a more old-fashioned performer. Nevertheless, in 1905 she had performed Fauré's First Piano Trio with the composer at the piano and her records have something to teach us.
Not so much the
Kreisler-Dvořák "Songs my Mother Taught Me"
, set down the 1922. This arrangement is a tasteless distortion of what is actually a very beautiful piece. If we close our ears to what she is playing and listen only to how she is playing it, her luscious tone and generous expressive freedom can be admired.
Saint-Saëns' "Introduction et Rondo capriccioso"
(28 September 1925, DB 887) needs to be taken much more seriously. Chemet plays with an expressive and rhythmic freedom that almost suggest a jazz violinist, while Craxton's accompaniment is, as it were, the safety-net to her circus act. Joyfully dancing and seemingly rhythmically even – though in reality it's not quite so simple, he provides, as the accompanists in the jazz band would, the disciplined backdrop that justifies the whole thing. This is surely an authentic performance in every way.
Schubert's E flat Piano Trio
was set down with the violinist
Spencer Dyke
and the cellist
Patterson Parker
on 7 January 1925. It was a National Gramophonic Society issue, for subscribers, not for general sale. The Society's intention was to offer complete works in every case, but Schubert's heavenly lengths defeated them and 66 bars of the finale, and a repeat in the Scherzo, had to go. Nevertheless, it stretched to nine sides and 36 minutes, so it was clearly a major undertaking. The rest of the album, seven sides, was taken up by Schoenberg's "Verklärte Nacht" in the string sextet version. Both works were recorded for the first time.
One thinks of 1920s Schubert as prone to schmaltz and excessive Viennese charm. Not here. The string playing is generally not disfigured by undue sliding and there is little that would raise eyebrows even today. Furthermore, all three players have a magnificently disciplined, unsentimental approach, with a fine balance between Schubertian song and Beethovenian fire. Craxton's technique is effortlessly in command of the more florid passages and it is a pleasure to hear him at full stretch in a major work. Or it would be if the recorded balance had not placed him so far in the background. A chronic moment is the return of the slow movement theme during the finale. The texture is dominated by the violin's pizzicatos. The cellist's melody gets across reasonably, and one is dimly aware that the piano is doing something in the far distance. Fortunately, not everything is this bad, but the recording will inevitably be listened to with a certain frustration, even by those whose principal interest is not Craxton.
Happily, the
Delius Cello Sonata
with
Beatrice Harrison
(29 March 1926, DB 1103-4) is recorded with a much more realistically concert-hall balance than was usually to be heard at the time. Within the limits of the early electric recording, we can appreciate Craxton's easy command of Delius's piano writing, which he keeps luminous and clear, never clogged. We can also appreciated a finely attuned partnership. Both artists are agreed to play with spontaneity but no indulgence. The outer sections have a breezy "Over the hills and far away" feeling, while the middle section is heartfelt.
Singers
With singers, as with violinists, Craxton more often than not had to deal with accompaniments that were not really written for the piano. One rather famous recording marks one of the few electrical recordings made by a singer Craxton had worked with regularly in his earliest days. This was
Dame Nellie Melba,
who set down on 17 December 1926, with the baritone
John Brownlee
, the duet "Dite alla giovine" from
Verdi's "La traviata"
. Opinions remain divided as to whether Dame Nellie is best appreciated in the relatively clear sound of this electrical recording or the scratchier acoustic discs made when she was still in her prime. Craxton effortlessly encompasses some extreme rhythmic freedom. He is heard to better effect in the luminous textures of
Bemberg's "Un ange est venu"
, on the other side.
Closer to his heart, one imagines, were the lieder recorded with the mezzo-soprano
Elena Gerhardt
. Gerhardt was a major pioneer of lieder. She sang little else and made a career of it. On disc, this career stretched over some forty years, from her earliest G&Ts accompanied by Arthur Nikisch to a post-war "Frauenliebe und Leben" with Gerald Moore. If you want to follow up her work, you will find 46 sides at CHARM, including six accompanied by Craxton in 1924-5. You will find her recordings with Nikisch – none of which are at CHARM – at
The Music Parlour
, together with a goodly number of later recordings, not all the same as those at CHARM – and, as it happens, none accompanied by Craxton. She set down more material with Craxton in 1929, mainly Brahms. This I haven't heard.
What is striking today about the 1924-5 sessions is that the slow songs –
Schubert's "An die Musik"
and
Brahms's "Sapphisches Ode"
are sung with extreme agogic freedom while the faster ones lilt along with very little indulgence. It is noticeable how Craxton ever so tactfully gets things going again after her expressive liberties – which he nevertheless follows perfectly. As Gerald Moore was to do only a little later, Craxton finds infinite variety in what is apparently a simple chordal accompaniment, teasing outer inner parts and counter-melodies to the vocal line. The three swifter Schubert songs –
Das Lied im Grünen
,
Der Musensohn
and
Wohin
– get performances which, for rhythmic élan and subtle interplay between voice and piano, can only be described as exemplary.
Richard Strauss's "Morgen"
is another very free performance, but this is a song written for a world that expected such performances. Craxton's introduction and conclusion are fairly free-flowing. The tug between this and Gerhardt's honing of the finer points in the words and the vocal line is surely authentic in every way.
Of the singers who recorded with Craxton in the 1920s, but whose recordings I have not been able to hear,
Selma Kurz
and
Louise Kirkby Lunn
are probably the most important.
Pauline Donalda
was highly rated in her day, but set down only very popular fare with Craxton.
This brings us to the series made with the mezzo-soprano
Astra Desmond
in the 1940s. At the start of
Grieg's "Spring"
there is a slight unsteadiness in Desmond's voice. I think this must be a case of studio nerves, for towards the end, after the big climax, she provides some wonderfully steady long, soft notes, revealing exemplary control. It is noticeable with Desmond, but also with Gerhardt and Melba, that singers in those days, or at any rate these singers, used much less vibrato than we usually hear now. This means that any trace of unsteadiness was nakedly exposed.
But then,
what
a climax! This was the point when I realized the Desmond had one of those voices that, when unleashed in all its glory, can knock you for six. Not just with the volume, but for the emotional charge it contains.
Having realized this, I found that the traces of unsteadiness at the beginning worried me less and less. Rather, I revelled in the way she builds the song up, colouring the phrases, preparing the listener, as it were, for the sudden rush of emotion. Then, in the aftermath, she subsides to dulcet tones. Craxton's postlude is masterly in its poetic timing. This is Grieg singing and playing as good as it can come. If
"The Return"
is marginally less indelible, this is probably Grieg's doing.
One is prepared to be snooty about
Purcell
singing from the 1940s. In truth, Desmond's steady, vibrato-less production, her agility and her exemplary – and scarcely dated – pronunciation are much less removed from today's authentic brigade than we would have imagined. She is, however, accompanied by the piano.
In
"Evening Hymn"
, Craxton uncritically takes on board a realization by Harvey Grace that doubles the bass at the octave throughout. Elsewhere he is light and nimble. One almost forgets that this is the "wrong" instrument. At times, particularly in the arpeggios – authentic or not – of
"From rose bow'rs"
, he approaches the sort of imaginative recreation I noted in his Veracini with Thibaud.
Four additional songs by Purcell
were issued in which Astra Desmond was accompanied by an unidentified pianist. These have been transferred by Dutton and a
review by Em Marshall
can be found on this site. At the foot is a discussion on the identity of the pianist, where we learn from Jonathan Woolf that Michael Smith, in his unpublished Decca biography (1999), believed these were also accompanied by Craxton.
Proposal for a Craxton CD
For a CD tribute to Craxton's work as pianist/accompanist I would suggest, with some regretful exclusions, the following:
VERACINI:
Minuetto, Gavotta e Giga, with Jacques Thibaud [7:32]
BEETHOVEN:
Romance in F op.50, with Jacques Thibaud [7:03]
SCHUBERT:
Das Lied in Grunen, with Elena Gerhardt [2:40]
SCHUBERT:
Piano Trio in E flat, with Spencer Dyke and Patterson Parker [35:58]
SAINT-SAENS:
Introduction et Rondo Capriccioso, with Renée Chemet [7:52]
DELIUS:
Cello Sonata, with Beatrice Harrison [12:52]
GRIEG:
Spring, with Astra Desmond [3:18]
TT:
77:15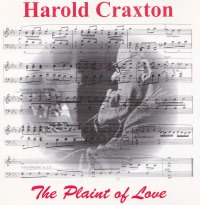 For just one item to include in an anthology with other pianists, probably the Delius should have preference.
Those interested in following up Craxton as composer and arranger, in modern recordings made on Craxton's own Steinway, are reminded that the CD "The Plaint of Love" is
still available
from the Craxton Memorial Trust. The CD is reviewed
here
.
TOWARDS A HAROLD CRAXTON DISCOGRAPHY
A complete Craxton discography is not so easily obtained. The following is based on the listings in the discography section at CHARM, which is mainly based, in its turn, on the catalogues of Kelly and Gray. That this is work in progress can be seen from the fact that several of the recordings I have listened to are not listed there. These I have added. Conversely, the Kelly and Gray catalogue list, if I have understood rightly, everything for which a matrix no. was allotted. Not all these recordings may actually have been issued. In the case of multiple dates, it can be assumed that the recording issued, if any, was the latest.
An attempt to check the listings against the WERM catalogue soon proved fruitless, since the first edition of this work this attempts to list everything issued between 1925 and 1950. About half the material listed below dates from before 1925.
In other respects, too, this represents only a first approach towards a proper discography. Given that the information is gathered from heterogeneous sources, ranging from the musicologically-oriented CHARM to YouTube, the data available to me was of a mixed nature. I have therefore listed recording dates where given but not matrixes or record numbers. This will have to wait for a later date, and maybe someone more competent than me to do it.
Lastly, titles and identifications of the pieces themselves are as given in the various sources. Just to give one example, I have reproduced as given the "Dvořák arr. Kreisler Slavonic Dance no.1 in G minor", though I am perfectly aware that Slavonic Dance no.1 is in C major while no.8 is in G minor. As this is one recording I haven't heard, I cannot say which of the two is played.
I have grouped the recordings under the artist with whom Craxton was collaborating.
CARRADO, GIORGIO
LANGE-MULLER:
Serenade, 18.05.1920
LEONCAVALLO:
Pagliacci: Prologo, 18.05.1920
CHEMET, RENEE
ACKERNLEY M arr. Craxton:
Dream Song, 10.07.1922
ANON arr. Chemet:
Believe me if all those endearing, 10.07.1922
ANON arr. Chemet:
Drink to me only, 10.07.1922
ANON arr. Tertis:
Londonderry Air, 10.07.1922, 12.07.1922
BEETHOVEN arr. Elman:
Minuet in G, 27.06.1924
DVORAK arr. Kreisler:
Songs my mother taught me, 03.11.1922
ELGAR:
Chanson de nuit, 03.11.1922, 13.07.1923, 20.07.1923
FIBICH arr. Kubelik:
Poème, 10.07.1922
GOLDMARK:
Concerto: Air, 03.11.1922
GUIRAUD, E:
Piccolino: Mélodrame, 12.07.1922, 03.11.1922
HANDEL:
Sonata no.2: Allegro, 12.07.1922
HANDEL arr. Jensen:
Sonata in D: Andante, 27.06.1924
LALO:
Concerto: Romance, 14.01.1921
LALO:
Symphonie espagnole: 1st movement, 14.01.1921
LALO:
Symphonie espagnole: Scherzo, 14.01.1921
LALO:
Symphonie espagnole: Finale, 14.01.1921
MOZART arr. Friedberg:
Adagio, 27.06.1924
MOZART arr. Kreisler:
Haffner Serenade: Rondo, 12.07.1922
SAINT-SAENS:
Introduction et Rondo Capriccioso, 28.09.1925
SCHUBERT arr. Franko:
Valse sentimentale, 27.06.1924
SCHUMANN arr. Linden:
Traumerei, 03.11.1922
SCHUMANN arr. Luzzatto:
Evening Song op.85/12, 03.11.1922
TCHAIKOVSKY arr. Nachez:
Chanson triste, 03.11.1922
VIVALDI arr. Nachez:
Concerto in Am: Largo, 12.07.1922, 03.11.1922
DESMOND, ASTRA
GRIEG:
Spring op.33/2
GRIEG:
The Return op.33/9
PURCELL:
From rosy bow'rs
PURCELL:
Hark the echoing air
PURCELL:
I attempt from love's sickness
PURCELL:
King Richard II, excerpts, 14.06.1944
PURCELL:
Mad Bess of Bedlam, 21.04.1943
PURCELL:
Nymphs and Shepherds
PURCELL, arr. Grace:
Evening Hymn, 20.07.1943
DONALDA PAULINE
ARNE M:
The lass with the delicate air, 21.10.1918
BACH JS arr. August Chapuis:
La Defi de Phoebus et de Pan: Phoebus, Phoebus, le drôle est fou, 21.10.1918
BURLEIGH arr:
Deep River, 21.10.1918
LEON Mischa:
Berceuse, 21.10.1918
LEON Mischa:
Little boy baby, 21.10.1918
LEON Mischa:
Yellow butterfly, 21.10.1918
ROSA:
Star vicino, 21.10.1918
TOSTI:
Love's way, 21.10.1918
TOSTI:
Mattinata, 21.10.1918
DYKE, SPENCER – PARKER, PATTERSON
SCHUBERT:
Piano Trio in E flat, 07.01.1925
GERHARDT, ELENA
BRAHMS:
O Nachtigall op.97/2, 11.03.1929
BRAHMS:
Auf dem Kirchhofe op.105/4, 11.03.1929
BRAHMS:
Ständchen op.106/1, 11.03.1929
BRAHMS:
Das Mädchen spricht; 01.03.1929
BRAHMS:
Erlaube mir, Feinsliebchen, 11.03.1929
BRAHMS:
Feinsliebchen, du sollst mir nicht, 11.03.1929
BRAHMS:
Feldeinsamkeit, 01.03.1929
BRAHMS:
Mein Madel hat ein Rosenmund, 11.03.1929
BRAHMS:
Sapphisches Ode
BRAHMS:
Vergebliches Ständchen, 01.03.1929
BRAHMS:
Wie komm ich denn zur Tur herein, 11.03.1929
SCHUBERT:
An die Musik, 29.05.1924
SCHUBERT:
Das Lied im Grünen,
SCHUBERT:
Der Musensohn, 29.05.1924
SCHUBERT:
Wohin, 23.03.1925
SCHUBERT:
Die Forelle, 23.03.1925, 24.03.1925
SCHUBERT:
Suleika II, 01.03.1929
SCHUMANN:
Frühlingsnacht, 01.03.1929
SCHUMANN:
Waldegesprach, 01.03.1929
SCHUMANN:
Zum Schloss, 01.03.1929
STRAUSS R:
Morgen
HALL, MARIE
The pianist, described as "Mr. Crackson", is presumed to be HC
ANON arr. O'Connor-Morris:
The Londonderry Air, 03.10.1918
BEETHOVEN:
Minuet in E flat, 03.10.1918
CUI:
Bereuse op.20/8, 03.10.1918
D'AMBROSIO:
Serenade, 03.10.1918
MOFFATT:
Bourrée, 03.10.1918
SARASATE:
Jota Aragonesa op.27, 03.10.1918
HARRISON, BEATRICE
DELIUS:
Cello Sonata, 29.03.1926
KURZ, SELMA
MOZART:
Il Re Pastore: L'amerò, 16.06.1924, 25.06.1924, with violin obbligato by Marjorie Hayward
REGER:
Mariä Wiegenlied, 16.06.1924
STRAUSS, J:
Frühlingstimme, 16.06.1924
STRAUSS, R:
Morgen op.27/4, 25.06.1924, with violin obbligato by Marjorie Hayward
STRAUSS, R:
Ständchen op.17/2, 25.06.1924, with violin obbligato by Marjorie Hayward
TAUBERT:
In der Fremde, 16.06.1924
THOMAS:
Mignon: Je connais un garconcelle, 16.06.1924
LUNN, LOUISE KIRKBY
BRAHMS:
Sapphische Ode, 23.11.1923
HOLST:
The heart worships, 23.11.1923
LASSEN:
All Souls' Day, 23.11.1923
PITT G:
Love is a dream, 23.11.1923
MELBA, NELLIE and BROWNLEE, JOHN
BEMBERG:
Un ange est venu, 17.12.1926
VERDI
: La Traviata: Dite alla giovine, 17.12.1926
THIBAUD, JACQUES
BACH arr. Wilhelmj:
Air on the G string, 14.02.1927
BEETHOVEN:
Romance in F op.50, 25.11.1925
BRAHMS arr. Hochstein:
Waltz op.39/15, 23.11.1925
COUPERIN:
Les Cherubins, 1924
DEBUSSY, arr. Hartmann:
La fille aux cheveux de lin, 14.02.1927
DEPLANES, arr. Nachez:
Intrada – Adagio, 13.11.1924
DVORAK arr. Kreisler:
Slavonic Dance no.1 in G minor, 06.02.1922, 07.02.1922
GRANADOS arr. Kreisler:
Andaluza op.37/5, 06.02.1922
GRANADOS arr. Kreisler:
Andaluza op.37/5, 21.10.1927
GRANADOS arr. Thibaud:
Rondella aragonesa op.37/6, 06.02.1922
GRANADOS arr. Thibaud:
Rondella aragonesa op.37/6, 21.10.1921
LECLAIR:
Tambourin, 1924
MOURET:
Sarabande, 1924
RAMEAU arr. Kreisler:
Tambourin, 07.02.1922
RIMSKY-KORSAKOV:
The Golden Cockerel: Hymn to the Sun, 07.02.1922
RIMSKY-KORSAKOV, arr. Kreisler:
The Golden Cockerel: Hymn to the Sun, 21.02.1927
RODE arr. Thibaud:
Minute-caprice, 07.02.1922
SCHUBERT arr. Kreisler:
Moment Musical, 07.02.1922
VERACINI:
Minuetto-Gavotta-Giga, 1924
VIEUXTEMPS:
Sérénité op.45/5, 06.02.1922
VIEUXTEMPS:
Voix intimes op.45, 06.02.1922
WIENAWSKI:
Saltarelle, 07.02.1922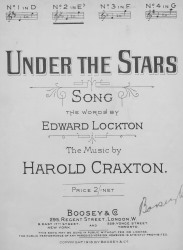 COMPOSITIONS BY HAROLD CRAXTON
A few of Craxton's songs were recorded, mostly prior to 1920. The pianist on these recordings is not usually named. At least some of them may be accompanied by Craxton himself. Craxton also did a certain amount of arranging. The clarinettist Frederick Thurston, for example, recorded a "Largo and Allegro Giocoso" by Galuppi in an arrangement by Craxton. The pianist was Myers Foggin.
Craxton's youngest son, Michael, told me that his father received periodical and welcome cheques from America during the war years, these being royalties on sales of the Lauritz Melchior's recording of his song "Come you Mary". A goodly amount of Melchior material has been reissued, particularly by Danacord, but no recording of this song by Melchior has yet emerged, to the best of my knowledge. What an internet search does reveal is that Melchior frequently sang this song in recitals, usually as an encore, on both sides of the Atlantic. All this would have accrued royalties for the composer. I wonder, therefore, if Michael Craxton, who was very young at the time, was mistaken about the source of these royalties. I should be very interested to hear from anybody who can either provide me with details of such a recording, or else can state authoritatively that none was made.
Incidentally, any present-day tenor inspired by John McCormack's example to sing "Beneath the moon of Lombardy", may like to note that the sheet music was published, by Boosey in 1918, under the title "Under the Stars".
Beneath the moon of Lombardy: John McCormack, with orchestra, 04.03.1920
Mavis: Herbert Cave, with orchestra, 05.11.1916
Mavis: John McCormack, with orchestra, 23.11.1914
Mavis: Harold Wilde, 06.05.1915, 22.06.1915, 09.12.1915
The Home Flag: Clara Butt, 10.11.1914 (unissued)
The Home Flag: Wilfred Platt, 15.11.1914, 19.11.1914