Piano Concertos 1 and 2
Surprise Best Seller and now
RECORDING OF THE MONTH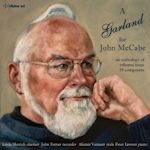 A Garland for John McCabe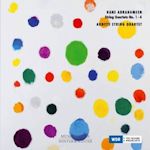 ABRAHAMSEN Quartets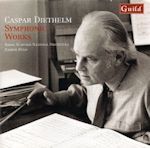 DIETHELM Symphonies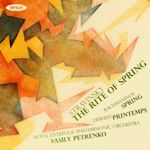 The best Rite of Spring in Years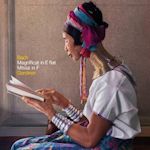 BACH Magnificat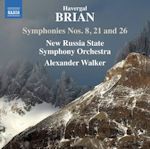 Brian Symphs 8, 21, 26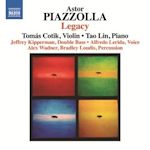 Just enjoy it!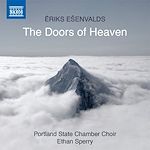 Eriks EŠENVALDS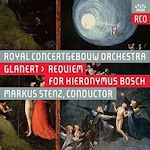 Detlev GLANERT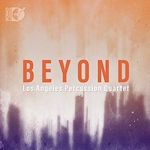 Jaw-dropping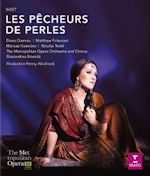 simply marvellous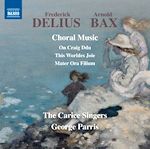 Outstanding music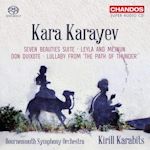 Elite treatment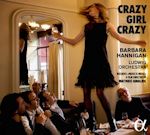 some joyous Gershwin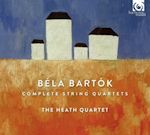 Bartok String Quartets
uniquely sensitive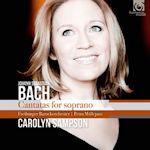 Cantatas for Soprano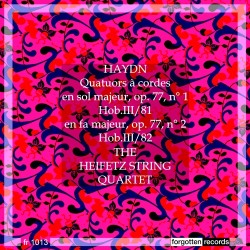 Joseph HAYDN (1732-1809)
String Quartet in G major, Op. 77/1, Hob.111/81 [23.48]
String Quartet in F major, Op. 77/2, Hob.111/82 [24:49]
The Heifetz String Quartet
rec. 1950
FORGOTTEN RECORDS FR 1013 [48:37]

I have to say from the outset that this is one of the most intriguing discs I have ever come across. The performers are 'The Heifetz Quartet' – no connection to the famous Jascha, incidentally. In fact, I've never heard of them before and, apart from the two quartets we have here, can find no other recording by them. From the information gleaned from the CD back cover, it is Benar Heifetz (1899-1974) the cellist who gave his name to the quartet. The other members remained anonymous for reasons of contractual obligation to other labels. Benar was Russian-born and will be known to many as the cellist in the Kolisch Quartet. He also featured in some recordings made by the Budapest String Quartet in the 1940s. His other claim to fame was in orchestral work with the Philadelphia and NBC Symphony orchestras. The LP from which these recordings were taken is EMS301. Again, with further research, I drew a blank, and a perusal through my Witteloostuyn LP survey wasn't much help either.

Setting aside all the mystery, I was astounded by the quality and commitment of these performances. I would hazard a guess, from the immaculate ensemble, musicality and responsive interaction on display, that these players had made music together on many occasions.

The Op. 77 String Quartets were composed in 1799, and were the last compositions in this genre that Haydn completed. They were originally intended as a group of six, but only two were completed. Towards the end of his life in 1803, he composed the two inner movements of the Op. 103 quartet but, due to failing health and other compositional commitments, that project remained unfinished.

The opening of Op. 77, No. 1 is notable for its striking and memorable first subject theme, grabbing your attention from the outset. With a formidable spring in its step, the players capture the robust, march-like rhythm with a captivating joy and swagger. The eloquently phrased Adagio is suffused with lyricism and elegance. The Scherzo has pace, verve and vigour, with the syncopations rhythmically articulated. The playful and humorous finale brings a fitting close to an unforgettable and gripping performance.

Likewise, Op. 77, No. 2 is a persuasive account showcasing the heartfelt commitment of this group of players. I would highlight the delightful Andante, where you feel you are being taken on a leisurely stroll, with the music just carrying you along. This is followed by a finale characterized by gusto, verve and spiky articulation. You can't fail to be won over by such sparkle, energy and drive.

Digitally re-mastered from LP, the quality of the transfers results in a warmth and ambience conducive to allowing detail and clarity between each individual player to be discerned. I definitely want these two performances to sit on my shelves side-by-side with my other favourites - the excellent Tatrai Quartet on Hungaroton, the Takács and the Quatuor Mosaïques.

Stephen Greenbank

Postscript
If anyone has any further information on this elusive group of players, your information would be very welcome.




---
| | |
| --- | --- |
| | |


Gerard Hoffnung CDs

Donate and get a free CD
New Releases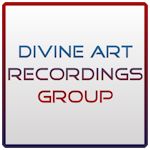 Follow us on Twitter
Editorial Board
MusicWeb International
Founding Editor
Rob Barnett
Senior Editor
John Quinn
Seen & Heard
Editor Emeritus
Bill Kenny
Editor in Chief
Vacant
MusicWeb Webmaster
David Barker
MusicWeb Founder
Len Mullenger