paid for
advertisements

<!- Forgotten to FEb 2023-->
FOGHORN Classics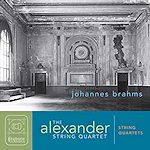 Brahms String Quartets

All Foghorn Reviews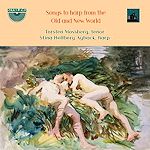 Songs to Harp from
the Old and New World

all Nimbus reviews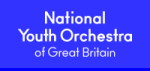 Follow us on Twitter
Editorial Board
MusicWeb International
Founding Editor
Rob Barnett
Editor in Chief
John Quinn
Contributing Editor
Ralph Moore
Webmaster
David Barker
Postmaster
Jonathan Woolf
MusicWeb Founder
Len Mullenger
Support us financially by purchasing this from
Arvo PÄRT (b. 1935)
Paul Hillier Conducts
Theatre of Voices
rec. 1996-2010
HARMONIA MUNDI HMX 2908730.32 [3 CDs: 76:06 + 64:33 + 75:03]

As Arvo Pärt's 80th birthday year in 2015 draws to a close we have one more present to unpack – Harmonia Mundi's re-packaged three CD set of some fine recordings made by Paul Hillier with his Theatre of Voices. The ECM label has been strongly associated with Pärt's music since 1984 and there are some overlaps of personnel as well as repertoire between recordings from that source and these Harmonia Mundi discs, but while there are differences to report the strength of all of the versions mentioned here is in the sheer quality of the performances.

Starting with De Profundis we encounter organist Christopher Bowers-Broadbent here and on ECM 1325, the Arbos album. The title track is recorded in a slightly drier acoustic than the ECM version, and David Bevan of The Hilliard Ensemble has a more distinctive bass voice in the opening, though both performances create comparable atmosphere. ECM is credited with numerous first recordings of Pärt's work, but this Harmonia Mundi release can claim world premières of a revised version of the early Missa Sillabica, in which Pärt laid out his stall in the pared-down 'tintinnabuli' style. The same goes for the even earlier Solfeggio, a remarkable exercise in stillness at a time when Pärt was working in serialist and collage styles. Not all of the music here is slow and introverted, and the short Cantate Domino is a bright and breezy setting that also appeared here for the first time on record. Summa invites comparison with the ECM version, The Hilliard Ensemble taking a brisker and more organic view of this deceptively simple sounding score, the phrases taking on the character of breath lengths while the Theatre of Voices elongate more to create a single continuing line, helped by a more distant recorded perspective.

Further beauties are to be found in the jewel-like movements of the Seven Magnificat Antiphons, the quiet restraint of which suits the Theatre of Voices very well indeed, though they also show their chops in the more voluminous O Schlüssel at the heart of the cycle, to the extent that there is a little distortion in the left channel about 40 seconds in. If you re-start the track from the end you can also hear how much the pitch has dropped as the piece progresses – almost a semitone. The programme concludes with the Magnificat which can be compared with Tõnu Kaljuste's Estonian voices on ECM 1505. This version is hard to beat for sheer beauty and drama, but this Harmonia Mundi recording is also admirable for its pearlescent trebles and expressive shaping.

Moving on to Da Pacem and you can hear, ten years on, a Theatre of Voices that has grown into its skin and become a more mature entity. This middle CD of the set also has the advantage of acoustics for which this music was written, in venues infused with the atmosphere Pärt has breathed for much of his life. Da pacem Domine is a moving and magnificent piece and is sung beautifully here, though with a softer edge than The Hilliard Ensemble on ECM 1930. Salve Regina is the longest of the pieces in this programme, the voices and organ balanced superbly in this unusual but deeply expressive work with its waltz-rhythm accompaniment and sweet major/minor progressions. The Two Slavonic Psalms was Pärt's first setting of a Russian Orthodox text, combining his characteristic 'tintinnabuli' style with earthy sonorities and dancing rhythms. We have a re-run of the Magnificat which is nicely done, though there is a touch too much vibrato in the soprano part for my taste. An den Wassern zu Babel is another relatively early work that can be found with The Hilliard Ensemble on ECM 1325. This single-voice performance is like comparing chalk-and cheese, the full choir sound of the Theatre of Voices creating a large-scale impression which has a very powerful effect indeed at the climax at 3:49. Dopo la vittoria is also performed to good effect, though with fewer voices it can sound more nimble than is the case here. Less familiar to me was the Nunc dimittis, described by Paul Hillier almost as a partner work to the Magnificat. Pärt's tweaking of conventional harmony to create magical effects is heard beautifully here, disguising its early music origins as the Littlemore Tractus brings them forth and glories in their potency before again introducing overwhelming colour and an anthemic spread of breathtaking harmonies.

The Creator Spiritus album is the latest Pärt recording from these musicians and brings us a selection of choral and chamber music, some pieces of which may be less familiar due to their unusual instrumentation. Veni creator with organ doesn't appear quite so often as some of Pärt's works, its open character setting two verses of the Pentecost hymn in an introit that sets the scene nicely for what follows. Associated with St Patrick, The Deer's Cry has cadenced and processional chanting feel that suits the accompanying story perfectly. Psalom in its string quartet form contrasts with string orchestra version on ECM 1592 with the Lithuanian Chamber Orchestra, the lonely and enigmatic atmosphere of these sparing notes given an intimate flavour through the NYYD Quartet, who play with superb control. Solfeggio is revisited in this programme, this time with strings rather than voices to create another extended moment of exquisite stillness. My heart's in the highlands is a sort of anti-ballad, the solo voice resolutely remaining upon single notes while the organ entwines the tonality with Pärt's immediately recognisable accompaniment built around a single rising and falling scale. Wallfahrtslied or Pilgrim's Song can be found on ECM 1795, the Orient Occident album with Tõnu Kaljuste directing Swedish forces. This again is a contrast between single strings and an orchestra, with inevitable and expected differences. The effects from the Swedish players are more chilling to my ears, and the men's chorus has more impact and mystery than solo voices, but if you like this work then you will want to have it in both versions – it remains a masterpiece in both iterations. The main work of this programme is the Stabat Mater, which also brings us back to the Arbos album ECM 1325 for comparison. This NYYD Quartet/Theatre of Voices performance is deeply expressive if slower and not quite as electrically charged as the ECM version, though I admit sentimental attachment may play a role in my view on this.

Paul Hillier's Theatre of Voices by no means plays second fiddle to the comparisons I've indicated in this review, and in many cases the alternatives complement the more opulent orchestral recordings to shine new light on old favourites. Harmonia Mundi's production values are very high as you would expect, and each disc has respectable booklet notes though no sung texts. There are few duds around when it comes to recordings of Arvo Pärt's vocal works, but it does seem the closer they are associated with the great man himself the better, and Paul Hillier's credentials as a collaborator and expert on Pärt are close to the top of the list. As a collection this set of discs is hard to beat, and you will also want to acquire a fourth CD, I Am the True Vine from 1999 which includes the Berliner Messe.

Dominy Clements

Contents & performane details
De Profundis (Psalm 129, 1980) [8:19]
Missa Sillabica (1977/96) [12:52]
Solfeggio (1964) [5:14]
And one of the Pharisees (1990) [10:05]
Cantate Domino (1977) [2:50]
Summa (Credo, 1977) [6:24]
Seven Magnificat Antiphons (1988/91) [14:57]
The Beatitudes (1990/91) [8:08]
Magnificat (1989) [6:47]
Theatre of Voices/Paul Hillier
Christoper Bowers-Broadbent (organ)
Dan Kennedy (percussion, De Profundis)
rec. 4-7 May 1996, The Chapel of St. Vincent School for Boys, San Rafael, California (Solfeggio, And one of the Pharisees, Seven Magnificat Antiphons, Magnificat) and St. Stephen's Church, Belvedere, California

Da pacem Domine (2004) [5:45]
Salve Regina (2001/2) [12:51]
Zwei slawische Psalmen (1984/1997) [7:53]
Magnificat (1989) [7:13]
An den Wassern zu Babel (1976/1984/1991) [7:14]
Dopo la vittoria (1996/1998) [11:11]
Nunc dimittis (2001) [6:56]
Littlemore Tractus (2000) [5:27]
Theatre of Voices/Paul Hillier
Christopher Bowers-Broadbent (organ)
rec. 2005-2006, Nigulistekerk, Tallinn and 2004, Tallinn Methodist Church, Estonia (Dopo la vittoria).

Veni creator (2006) [3:20]
The Deer's Cry (2007) [4:39]
Psalom (1985/91, rev. 1997) [5:06]
Most Holy Mother of God (2003) [4:35]
Solfeggio (1963/2008) [4:47]
My heart's in the highlands (2000) [8:41]
Peace upon you, Jerusalem (2002) [5:23]
Ein Wallfahrtslied (1984, rev. 1996) [9:11]
Morning Star (2007) [3:18]
Stabat Mater (1985) [26:04]
Ars Nova Copenhagen
NYYD Quartet
Theatre of Voices/Paul Hillier
rec. June 2010, Garnisonkirken, Copenhagen, Denmark.


---
| | |
| --- | --- |
| | |
Donate and keep us afloat
New Releases


<!- cpo end March 2023 --> all cpo reviews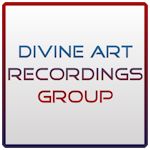 Click to see New Releases
Get 10% off using code musicweb10
All Divine Art reviews
<! apr 12 months Nov 22 - Oct 23 -->