paid for
advertisements


Chopin Edition 17CDs
now available separately
£11 post-free anywhere

---
TROUBADISC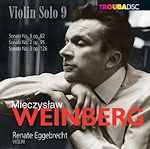 100th birthday of Mieczyslaw Weinberg on December 8, 2019.
Renate Eggbrecht has recorded all 3 violin Sonatas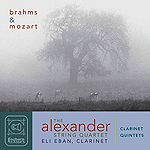 Mozart Brahms
Clarinet Quintets
New Releases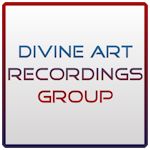 Click to see New Releases
Get 10% off using code musicweb10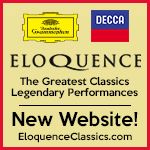 Special offer 50% off
15CDs £83 incl. postage


Follow us on Twitter
Editorial Board
MusicWeb International
Founding Editor
Rob Barnett
Editor in Chief
John Quinn
Seen & Heard
Editor Emeritus
Bill Kenny
MusicWeb Webmaster
David Barker
Postmaster
Jonathan Woolf
MusicWeb Founder
Len Mullenger
---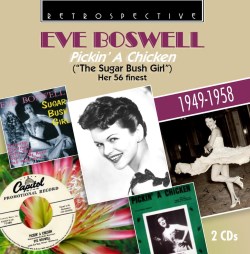 Support us financially by purchasing
this through MusicWeb
for £9 postage paid world-wide.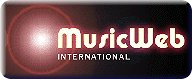 Eve Boswell
Pickin' A Chicken - Her 56 Finest 1949-1958
RETROSPECTIVE RTS4277 [79:21 + 79:13]

Eve Boswell was a multi-talented singer, dancer and musician. Born Eva Keleti in Budapest, Hungary in 1922 to a show business family, Eve was educated in Lausanne, Switzerland and spoke four languages fluently. She could do it all; play piano, clarinet, saxophone, even bagpipes, dance, both tap and ballet, and sing in nine different languages. Her sweet melodic voice brings back memories of Doris Day and Edie Gorme, and she sang in a similar style and vocal range. Eve sang with great poise, and her voice and breath control combined with just enough vibrato to make her voice instantly recognizable. During World War II the family moved to South Africa and joined the Boswell Circus, where Eva Keleti learned English, married and changed her name to Eve Boswell. After the war, Eve moved to England and performed with Geraldo's Orchestra, followed by many radio programs, tours, and variety shows.

This 2-CD set contains a wide selection of Eve's recordings. CD 1 contains 28 of her early songs, up until 1956. Signed to Parlophone Records in 1950, her first record was Bewitched, released in June of that year, with Geraldo and his Orchestra. After two years working with Geraldo, Eve began recording with Philip Green and his Orchestra for several years, where she had her first big hit Sugar Bush, sung in English and Afrikaans, which became a No.3 UK hit in 1952. Two of the sweetest songs on the first CD are the lovely Moon Above Malaya, with Philip Green's Orchestra and chorus, and Hi-Lili, Hi-Lo, from the 1952 film Lili. One of Eve's most popular numbers was Pickin' A Chicken, (1955), an up-tempo South African song recorded with Glenn Somers and his Orchestra, which became a No. 9 UK hit.

CD 2 contains 28 songs released after 1956. Most of these were recorded with the talented conductor and arranger Reg Owen and his Orchestra, who gave her the freedom to explore musical styles. Originally recorded for her first LP, Sugar and Spice, she sings in French (Autumn Leaves), Portuguese (April In Portugal), Afrikaans (Saries Marais), Spanish (Anna), Italian (Santa Lucia), Hungarian (Gypsy Moon), and German (Auf Wiederseh'n, My Dear). Two of my favorite songs on this disc were recorded with Tony Osborne and his Orchestra in 1959, a swinging Latin version of the Irving Berlin classic Heat Wave, and a beautiful rendition of La Mer sung in French.

Audio restoration and remastering was done by Alan Bunting, and the sound quality is excellent on all tracks. A 12-page booklet with line notes by Ray Crick is included with the discs.

Bruce McCollum

Track listing
DISC 1 (1949-1955)
Pickin' A Chicken [2:11]
Blue Star [2:42]
Confidentially [2:53]
Dear Hearts and Gentle People [2:51]
I Can Dream, Can't I? [3:16]
Bewitched, Bothered and Bewildered [3:04]
Beloved, Be Faithful [3:10]
All My Love [3:02]
If [3:09]
I'll Be Around [3:02]
I'm Yours [2:52]
Sugar Bush (Suikerbossie) [2:49]
Here In My Heart [2:53]
Moon Above Malaya [2:56]
Hi-Lili, Hi-Lo [2:39]
Everything I Have Is Yours [2:58]
I Believe [2:53]
Playing With Fire [2:38]
The Bridge Of Sighs [2:52]
Romany Violin [2:49]
If You Love Me [2:44]
The Little Shoemaker [2:01]
On The Waterfront [2:39]
Skokiaan [2:12]
These Are The Things We'll Share [2:46]
Ready, Willing And Able [2:49]
Young And Foolish [2:39]
Tika Tika Tok [2:08]

DISC 2 (1956-1958)
Les Feuilles Mortes (Autumn Leaves) [2:47]
Cookie [2:14]
You Go To My Head [3:43]
Down By The Sugar Cane [2:07]
As Time Goes By [3:24]
True Love [2:43]
Where in The World Is Billy? [2:17]
Once In A While [3:08]
The Skye Boat Song [3:13]
April In Portugal [2:33]
Saries Marais [3:06]
Someday I'll Find You [3:01]
Anna [2:49]
Santa Lucia [3:00]
Sentimental Journey [3:26]
Gypsy Moon [2:35]
Amor [2:50]
You'll Never Know [2:57]
The Mexican Hat Dance [2:31]
I'll Walk Alone [2:55]
Besame Mucho [2:33]
The Gypsy In My Soul [1:56]
It's Been A Long, Long Time [2:10]
Come Prima [2:14]
Heat Wave [2:36]
La Mer [3:08]
Quizas, Quizas, Quizas [2:33]
Auf Wiederseh'n, My Dear [3:00]


---
| | |
| --- | --- |
| | |
Donate and keep us afloat
Recordings of the Month
October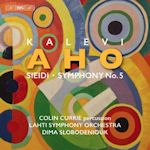 Aho Symphony 5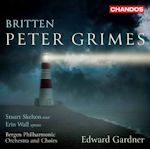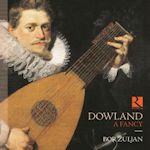 Dowland - A Fancy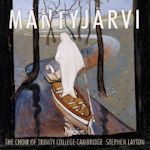 MÄNTYJÄRVI - Choral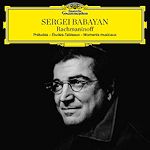 Rachmaninov_ Babayan
September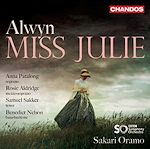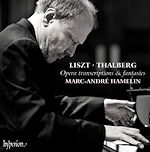 Opera transcriptions & fantasias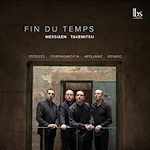 TAKEMITSU MESSIAEN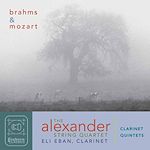 Mozart Brahms
Clarinet Quintets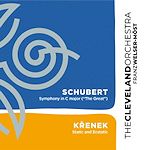 Schubert Symphony 9
August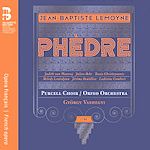 Jean-Baptiste LEMOYNE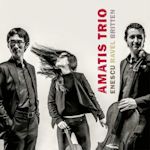 Enescu Ravel Britten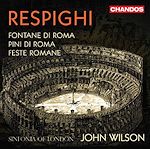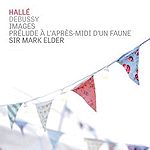 Debussy Images etc.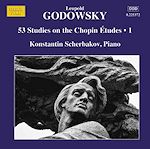 53 Studies on Chopin Études 1
Konstantin Scherbakov (piano)