paid for
advertisements


Chopin Edition 17CDs
now available separately
£11 post-free anywhere

---
TROUBADISC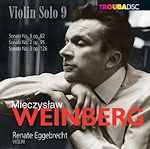 100th birthday of Mieczyslaw Weinberg on December 8, 2019.
Renate Eggbrecht has recorded all 3 violin Sonatas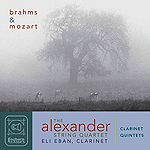 Mozart Brahms
Clarinet Quintets
New Releases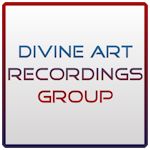 Click to see New Releases
Get 10% off using code musicweb10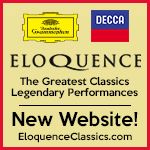 Special offer 50% off
15CDs £83 incl. postage


Follow us on Twitter
Editorial Board
MusicWeb International
Founding Editor
Rob Barnett
Editor in Chief
John Quinn
Seen & Heard
Editor Emeritus
Bill Kenny
MusicWeb Webmaster
David Barker
Postmaster
Jonathan Woolf
MusicWeb Founder
Len Mullenger
---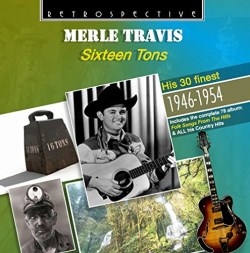 Support us financially by purchasing
this through MusicWeb
for £7 postage paid world-wide.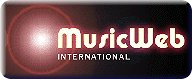 Merle Travis – Sixteen Tons: His 30 finest 1946-54
Merle Travis (vocal and guitar) and his bands
RETROSPECTIVE RTS4266 [79:33]

Avid Retrospective collectors will already know that the label has devoted releases to Eddy Arnold and Slim 'Rose Marie' Whitman, alongside the older heroes of the genre, Roy Rogers and Jimmie Rodgers. Now comes a single disc devoted to Merle Travis, who was always more than just Sixteen Tons, covering the years 1946-54.

The Country parlando – an introductory narrative that was so much a feature of some of Johnny Cash's records - is also to be heard in Travis's. These explanatory introductions may seem stagey now, but they generate interest through the joining together of speech and music – a simulacrum of campfire or parlour intimacy that speaks all the more directly to the listener. This is particularly potent when he begins Over by Number Nine with a long discourse about working down a mine – something he'd not done, but something that was part of the industrial fabric of the country. Despite his authorship of Sixteen Tons, it was actually a hit a decade later not for him but for Tennessee Ernie Ford. The early discs, recorded in Los Angeles had the advantage of a surrounding cadre of musicians – variously trumpet, fiddle, piano, accordion, steel guitar, bass and drums – or saw Travis performing solo.

His country guitar playing is highly convincing and he shows the plurality of influences open on a tune like That's All – his own composition but one that looks back to the 1920s and which sounds more in the tradition of Josh White or Big Bill Broonzy. So Round, So Firm, So Fully Packed! is a naughty number he'd probably not get away with today – though its melodic resemblance to Sweet Georgia Brown is pleasing to hear. He draws on traditional pieces and, like Cash, shares a love of material like I Am A Pilgrim in which he sings, stops for a chat to the listener, and then resumes singing - quite a well-worked routine. He embraced boogie woogie too, enjoying the vogue on several outings, and gives a post-Jimmie Rodgers yodel on Sioux City Sue whilst mining Black vernacular on Cannonball Stomp where he shows his dextrous guitar picking. He teams up with Ernie Ford in a 1949 version of Blues, Stay Away from Me and the amusingly playful Wildwood Flower sees him teamed with Hank Thompson and his Brazos Valley Boys.

There are plenty of engaging tracks in this well-filled disc, all attesting to his personality, his virtuosity, and his thoughtful appropriation of rags, stomps, boogie, traditional folk and Country, naturally. Fine notes add to the pleasures of this excellent selection.

Jonathan Woolf

Track listing
1. Sixteen Tons
2. No Vacancy
3. Nine Pound Hammer
4. Cincinnati Lou
5. Dark as a Dungeon
6. What a Shame
7. Over by Number Nine
8. Missouri
9. That's All
10. Divorce Me C.O.D.
11. John Henry
12. So Round, So Firm, So Fully Packed!
13. I Am a Pilgrim
14. Three Times Seven
15. Muskrat
16. Steel Guitar Rag
17. Merle's Boogie Woogie
18. Sioux City Sue
19. Crazy Boogie
20. Fat Gal
21. Cannonball Stomp
22. Blues, Stay Away from Me
23. Wildwood Flower
24. Start Even
25. Walkin' the Strings
26. Lost John Boogie
27. Saturday Night Shuffle
28. Deep South
29. Blue Bell
30. Done Rovin'


---
| | |
| --- | --- |
| | |
Donate and keep us afloat
Recordings of the Month
October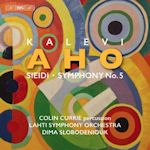 Aho Symphony 5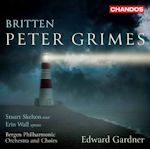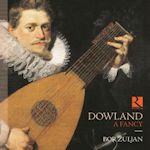 Dowland - A Fancy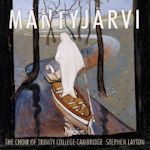 MÄNTYJÄRVI - Choral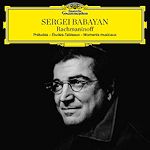 Rachmaninov_ Babayan
September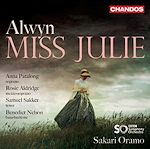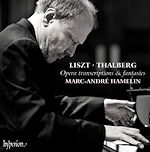 Opera transcriptions & fantasias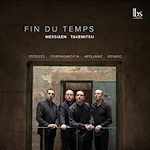 TAKEMITSU MESSIAEN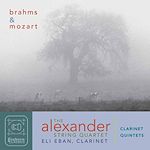 Mozart Brahms
Clarinet Quintets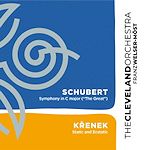 Schubert Symphony 9
August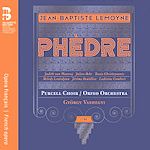 Jean-Baptiste LEMOYNE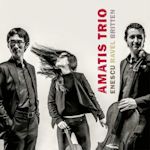 Enescu Ravel Britten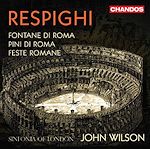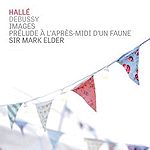 Debussy Images etc.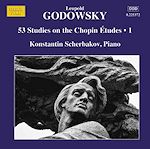 53 Studies on Chopin Études 1
Konstantin Scherbakov (piano)